SimpleSwap - Is It Safe to Use? Read It Before Using!
Jun 08, 2020
SimpleSwap is an easy cryptocurrency exchange that supports more than 300 cryptocurrencies. The service is free from sign-up and provides two exchange types: floating and fixed rate. SimpleSwap has made the cryptocurrency exchange process simple, safe, and comfortable.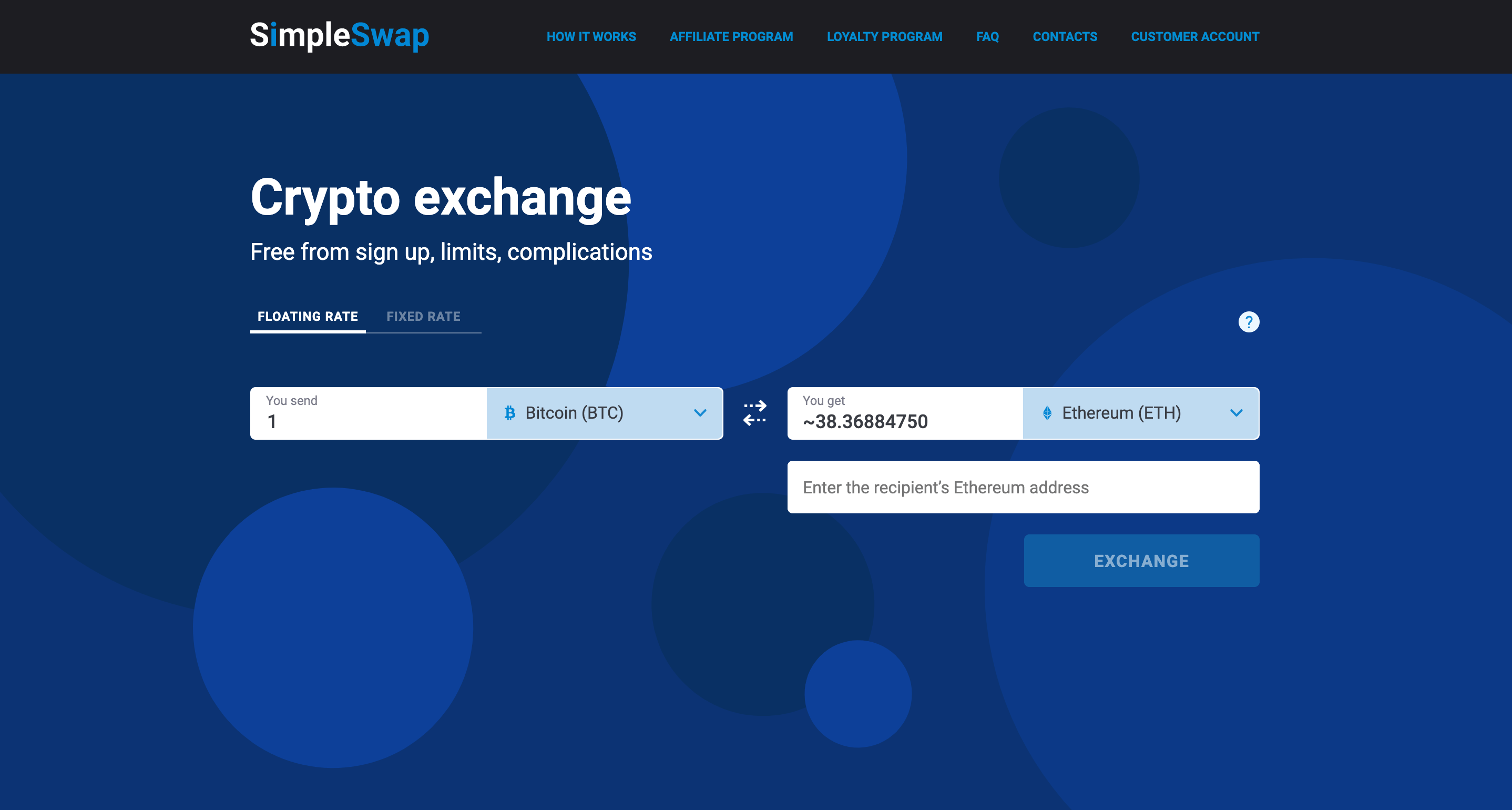 The Exchange Benefits:
Wide range of coins. SimpleSwap has more than 300 cryptocurrencies available for the exchange.
24/7 support. SimpleSwap friendly and skilled support team will help you out when you need it.
Reliable service. The exchange does not have any mass system failures. 99% of the time SimpleSwap is ready to go.
User-friendly interface. The service makes the process of cryptocurrency exchange easy and convenient for everyone.
Affiliate Program that provides you with the opportunity to earn up to 90% revenue share for each exchange made via SimpleSwap.
SimpleSwap Coin (SWAP), which serves as a crucial component of the Loyalty Program. Joining this program, customers get cashback for every exchange they make.
SimpleSwap cooperates with Binance, Bittrex, HitBTC, Huobi, Kraken, KuCoin, Bitfinex, OKEx, Poloniex, Stex, and others.
You can always stay up to date with the latest news and updates with SimpleSwap Twitter and Facebook.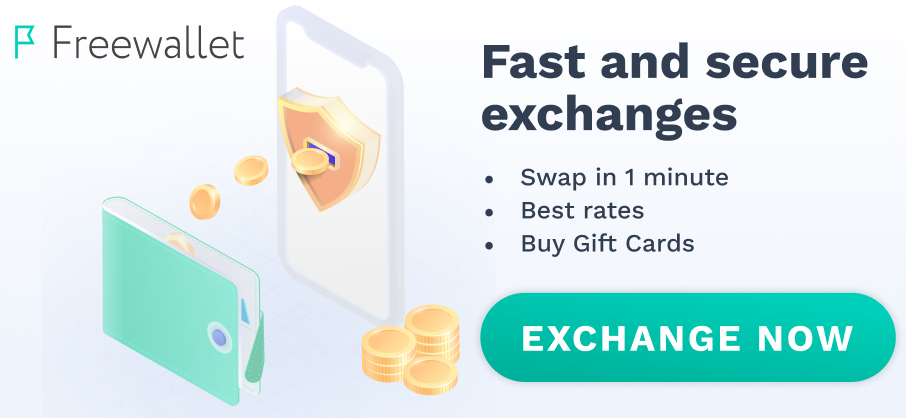 XMR to Shiba
21 November 2021
Sent 7,5 XMR to Simpleswap. Now more than 24 hours later the Shiba has not been delivered.
They complete orders very quickly! Also, I would like to admit good courses and minimum commissions. You won`t regret it, try :)

AND thanks for giving me a piece of advice in the chat. Because of your help, I was able to make an exchange that did not take place in other exchangers.
all my transfers came almost instantly. Once again I am convinced that this is one of the best exchangers! Thank you for your cooperation! it s a pleasure doing business with you. Good luck.
I made a major rookie mistake and accidentally sent crypto to a previous Simple Swap address instead of creating a new one. The Simple Swap team responded almost immediately to my dilemma. They were incredibly helpful with recouping my crypto and completing my intended transaction.

How could I not recommend these guys after they rescued me from such a big mistake. I will be using Simple Swap from here on out.
I am a big fan of this exchange. I have been using SimpleSwap for more than six months now, and have never encountered any problem. Great company, good support. Simple to use. Highly recommend.