SimpleSwap - Is It Safe to Use? Read It Before Using!
Jun 08, 2020
SimpleSwap is an easy cryptocurrency exchange that supports more than 300 cryptocurrencies. The service is free from sign-up and provides two exchange types: floating and fixed rate. SimpleSwap has made the cryptocurrency exchange process simple, safe, and comfortable.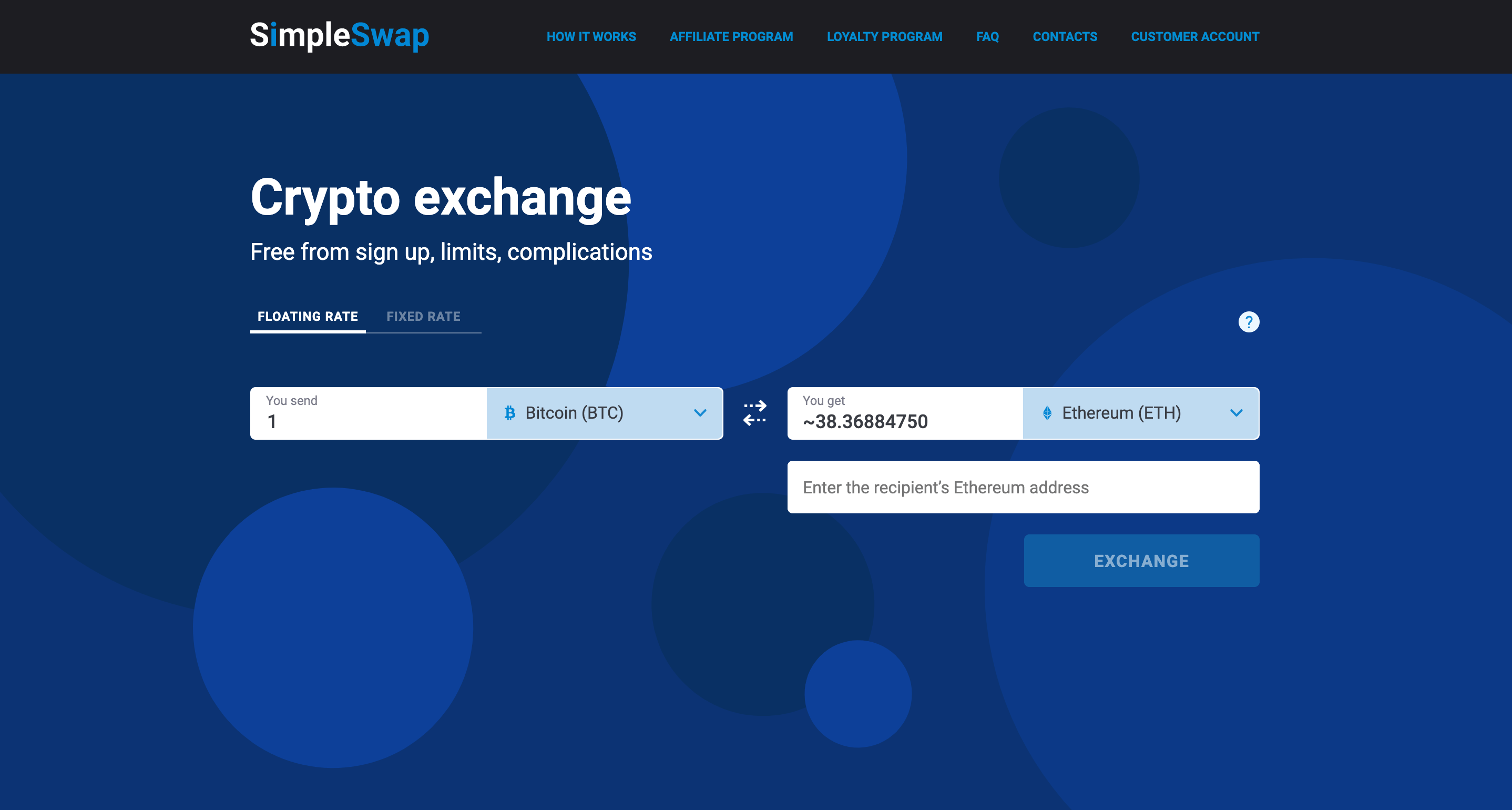 The Exchange Benefits:
Exchange cryptocurrencies at the best rate in a few minutes
Wide range of coins. SimpleSwap has more than 300 cryptocurrencies available for the exchange.
24/7 support. SimpleSwap friendly and skilled support team will help you out when you need it.
Reliable service. The exchange does not have any mass system failures. 99% of the time SimpleSwap is ready to go.
User-friendly interface. The service makes the process of cryptocurrency exchange easy and convenient for everyone.
Affiliate Program that provides you with the opportunity to earn up to 90% revenue share for each exchange made via SimpleSwap.
SimpleSwap Coin (SWAP), which serves as a crucial component of the Loyalty Program. Joining this program, customers get cashback for every exchange they make.
SimpleSwap cooperates with Binance, Bittrex, HitBTC, Huobi, Kraken, KuCoin, Bitfinex, OKEx, Poloniex, Stex, and others.
You can always stay up to date with the latest news and updates with SimpleSwap Twitter and Facebook.
I use it for scalping, speed is ok

SimpleSwap - Is It Safe to Use? Read It Before Using!