Paybis Review 2021 - Is It Safe?
May 25, 2021
In order to safely and profitably purchase cryptocurrency, you need to use the services of reliable platforms. Today we will consider a Paybis service that offers to purchase cryptocurrency for fiat. Is it profitable and safe to use this platform? Is Paybis a scam or a reliable platform? We will ascertain it in this article.
What Is Paybis?
Paybis is an exchanger registered in the UK in 2014. The founders of this project are Innokenty Isers (general director of another digital currency purchase service - CryptoCash), Konstantin Vasilenko (co-founder of the Latvian Blockchain Association) and Arthur Markevics (now financial director of the organization).
The service is focused on a narrow circle of countries: USA, Canada, Ukraine, Russia, Great Britain, Germany, Belarus, France, India, and Australia.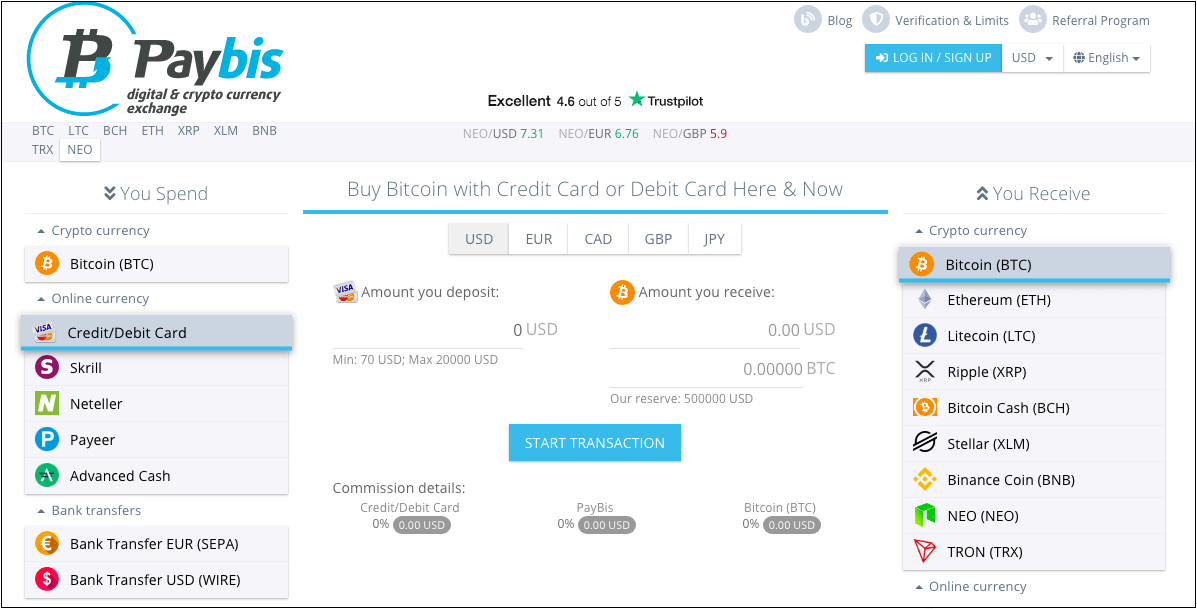 Paybis is a platform where you can buy, exchange, or sell any cryptocurrencies or electronic currencies. The system aims to provide readily available currency exchange services for everyone. The service supports 9 cryptocurrencies, among them, are Bitcoin, Ethereum, Litecoin, XRP, Bitcoin Cash, Stellar, Binance Coin, NEO, and TRON.
Paybis allows you to exchange fiat or digital currency in a few minutes. At the same time, a wallet is not always required, cryptocurrency can be bought paying in dollars or euros directly from a bank card. And most important, it is not necessary to be an expert on blockchain technologies and understand technical analysis, as is the case with the exchange: the system will do everything for you.
The platform is translated into 8 languages, including English, Spanish, and Russian.
Features
Customers choose Paybis due to a wide range of functions is available on this platform: the security of your data, a convenient interface, fast transaction processing, and verification, a payment card to withdraw any of your currencies, work with gift cards, and much more.

Among all Paybis advantages, the following should be highlighted:
High limits. You can purchase amounts of up to $20,000 per transaction or $50,000 per month.
Instant payouts. Instant Bitcoin, Litecoin, Ethereum, Bitcoin Cash, or Ripple payout – no waiting time anymore.
Make payments from almost everywhere. PayBis accepts payment from almost every country in the world, including USA, Europe, Asia, South America, and Africa
24/7 support. PayBis is unrivaled in the field, with LIVE 24/7 support and a customer satisfaction rating of 9.3, according to an independent survey on Trustpilot 
Paybis Fees
In accordance with the information on the Paybis website, to purchase Bitcoin, you will have to pay 3 types of fees:
A credit/debit card fee - This is a fee that the payment service takes from Paybis for processing your payment.
Paybis fee - This is the Paybis fee that is taken for providing the service – Paybis revenue.
Bitcoin network fee - This is a fee that Paybis pays to deliver your Bitcoin.
All transactions that happen on Bitcoin's blockchain are charged a fee that miners receive for confirming your transaction. 
How to Get Started with Paybis 
In order to start working with the service, you must register. To do this, click on the "Log In/Sign Up" blue button in the upper right corner to get started.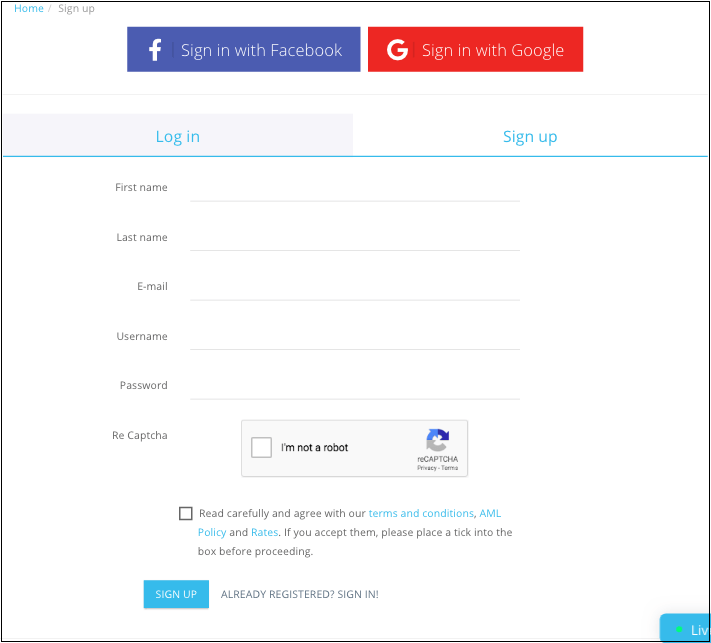 To sign up you need to fill the form with your First Name, Last Name, E-mail, Username, and Password (your password must contain at least one lowercase letter, one uppercase letter, and one numeric digit). Pass the Captcha and agree with "Terms and Conditions, AMK Policy and Rates".
Also, to accelerate the registration process, you can sign up with your Facebook or Google accounts.
That's it! Now you are ready to start working with Paybis.
How to Use Paybis
The site is very rich in information: there is general information about what cryptocurrency is and how it is earned, a detailed FAQ section (Frequently Asked Questions), a support portal with the function of creating tickets (new questions/tasks for support) and a blog.

After successful registration, you can proceed to the exchange. On the left, you choose what you sell, on the right, what you buy. Let's say you need to exchange $ 1.000 to Bitcoin and you will use a bank card. You set the initial data, look at the commission (it amounts to slightly more than $ 100, i.e. about 11%, of which 5% for input, 5% for a transaction and $ 0.1 for output): it is immediately reflected in the calculator. And click "Start Transaction." 
Now it remains only to wait for enrollment. And if you have not yet confirmed your identity, you will have to do this, otherwise, the transaction will not be approved. Since cryptocurrency is characterized by high volatility to minimize your losses, Paybis fixes the price reflected in the application for 30 minutes. And only then it starts to be updated every minute.
Verification
Paybis Ltd. acts as part of an AML anti-money laundering policy. Therefore, it checks the identity of each of its customers and also monitors all operations. In case of suspicion, the account may be frozen or permanently blocked.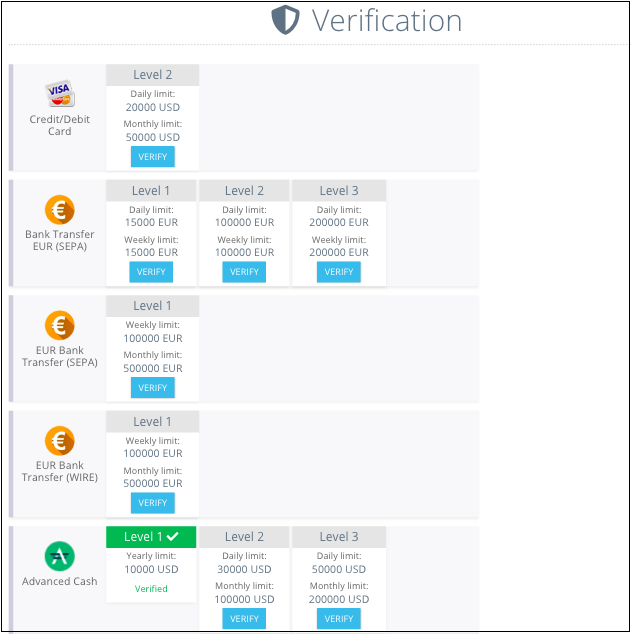 In total, several verification levels are offered (taking into account the currency that you plan to buy/sell):
Level 1 - only personal data. For cryptocurrencies.
Level 2 - personal data (name, date of birth, address), identification card (information, and page scans). For cryptocurrencies.
Level 3 - personal data (name, date of birth, address), identity card (information and page scans), photo of the account statement no older than 3 months at the time of the transaction. For fiat currencies.
They also determine the minimum and maximum transaction amounts. In some cases, the company has the right to request a selfie with a credit card and even a photo with a printed / hand-written declaration. Most often, this is required at high speeds.
You can find more information on Verification on the website.
Is Paybis Safe?
Before you deposit money to any cryptocurrency platform you should make sure that the platform cares about the safety of the funds and data of the customers. Paybis claims to care about such things. Let's examine the security measures offered by the exchange and see if it's really safe to use it.
In short, we can tell that Paybis is a rather safe platform. First off, the exchange is legit as the platform is UK FCA regulated. More than that, the exchange is registered in Estonia and the USA. It means that users must do KYC (know your customer) checks and comply with AML (anti-money laundering) laws. One of the Paybis characteristics makes it nearly impossible to lose money in case of the exchange hacking — Paybis doesn't hold the assets of its users. If cybercriminals hack the exchange, they won't be able to steal money from Paybis clients. On top of this, regulated companies are subjected to audits. Only a limited number of employees can access the data associated with the exchange users.
Paybis monitors all the transactions on the exchange in order to sort out suspicious activity and stop it if it gets detected. Moreover, you yourself can report the suspicious activity, for instance, if someone's offer looks like a bad-intention out for you. The reported offers are revised by the Paybis experts and the appropriate action is taken as a result.
What does seem disappointing is that Paybis offer little to no protection measures that can be controlled by users themselves. You cannot apply any security measure apart from reporting the suspicious activity and seal your account with a strong password. For instance such a commonplace (and powerful) security measure as 2-factor authentication is not available for Paybis customers. No email or SMS confirmations, either. If your password and login get compromised, your account can be stolen. Thankfully, the non-custodial nature of the exchange means that most probably thieves won't be able to get use of such a hacking. 
Conclusion
Paybis looks like a very convenient platform: training and general materials for beginners, a concise and suitable form of a calculator, where you can see commissions, rate, and all input-output methods. 
Paybis service has a small but convenient functionality. Everything is clear and accessible and does not require professional knowledge in the field of cryptocurrency. Security policy complies with EU requirements. But as for the fees and rates, we would rather recommend you to use such services as Simplex. However, Paybis could be a good choice for newbies.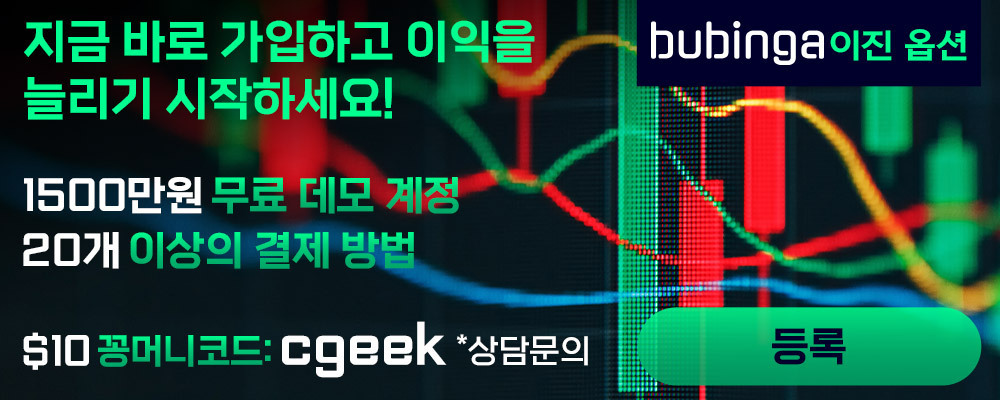 They promised a guaranteed return on my investment but after investing my life savings, I got nothing in return. They seemed legitimate at first, but it was all a scam. I urge people to stay away from fake platforms and not risk their hard-earned money like I did. Report scam to  cybertecx net for payout solution 
Evaristo Aguado
13 April 2021
Es una auténtica estafa. No os dejéis engañar
Tidas Alain
11 April 2021
Paybis est une plateforme simple ,rapide et pratique.
Martin Alekseevich
7 October 2020
I use it all the time