Margex Reviews 2021 - Is It Safe?
Jun 18, 2021
As the crypto trading industry keeps on expanding and developing it gets more and more alike to a traditional trading industry associated with fiat money. Among the latest types of market instruments that entered the crypto market are derivatives. Today we will review a crypto-based derivative exchange Margex. We will find out if Margex is a scam or a legit operation, is it safe, and what features does it present to users.
What Is Margex?
Margex is a crypto exchange focused on derivatives trading and leveraged trading. The platform is characterized by easy navigation and interface, rich functionality, low fees, and a decent level of security which is especially critical for a platform dealing with money and personal data.
The company was founded in 2020 and is registered in Seychelles. Currently, the platform doesn't provide service to US citizens. Margex supports the following cryptocurrencies: Bitcoin, Ethereum, XRP, Litecoin, EOS, and Yearn.Finance. All of these coins can be traded against the American dollar.
Margex allows its users to access the global digital currency markets and present up to 100x leverage. An important feature making Margex an entry platform is that it allows fiat money deposits.
The platform has enough features to match the demands of seasoned traders while the interface is so intuitive that even newcomers might quickly understand how to use Margex. It's worth saying that the user-friendliness of the platform has even brought the company a nomination by Finance Magnates.
Main Features
Trading Terminal on Margex provides users with candlestick charts based on the prices of a crypto coin against USD. Charts come with all necessary indicators so traders can analyze the markets thoroughly and make respective considerations. There are several order types available on Margex so you can secure yourself from losses. Apart from standard market orders, you can post stop market- and limit orders. To make trading even safer you might use stop loss/take profit simultaneously for each trade. All indicators are working in real-time so your actions won't be ruined with display info delays.

You can use a Profit and Loss indicator. It will help you to see clearly if your trading activity is profitable or not and how much money you have already lost or gained. This tool can be used for the estimation of the potential profit or loss of the open position if you perform additional calculations yourself.
Margex supports an isolated-margin trading system. This type of margin trading is considered to be the least risky one. It means that when you place an order you get a precise amount of funds you risk and learn the liquidation price that won't change. Margin limits for all pairs are the same. The minimum level is 5x and the maximum leverage is 100x. It means that Margex gives you a chance to earn 100 times more with your investment. However, margin trading supposes a higher risk, as well.
Margex offers a profitable affiliate program. The company gives a flat 40% reward to those who bring more users to the platform. The conditions are crystal clear: after signing up you get a referral link, you share it and enjoy 40% of commissions paid by your referrals. 
Fees
In terms of fee rates, Margex is a very friendly platform. It favors market makers over takers. Makers (those who post new limit orders and make liquidity on the exchange) are charged a 0.019% trading fee. Takers pay 0.06% in trading commissions.
Funding commissions differ depending on the currency and the position type (long or short). This fee varies from 0.07% to 0.55%. All in all, it's fair to say that you won't lose much money in fees if you trade on Margex. Moreover, the platform doesn't charge any hidden fees.
Is Margex Safe?
Everything you earn via trading may be lost as a result of malicious activity. In the cryptocurrency sphere, there are many cybercriminals both outside and within the trading platforms. Before you want to try an exchange out, learn if the company isn't a scam and if it provides enough safety tools to secure your funds and data.
Happily, Margex is a reliable platform that does a good job of providing users with safety tools. Users may (and are recommended to) enable 2-factor authentication which will block the entrance to the account from anyone who doesn't have access to the owner's mobile device. This step is critical for the protection of the account from hackers. Another tool is email notifications/alerts which adds one more layer of authorization of actions requested on the account.
Out in public?
Hide your #bitcoin #btc balances 🤫 pic.twitter.com/beBOuxP7Ne

— Margex (@Margexcom) May 18, 2021
100% of users' money is stored offline meaning that the attack on Margex servers won't threaten your funds. All the data is encrypted via SSL and other protocols on several levels. Withdrawals are allowed to be done only once a day. As the company doesn't require KYC, it doesn't hold your private data thus it cannot be stolen from Margex. The rigorous selection of employees is another protection layer.
More than that, Margex applies a number of measures to ensure fair prices. On Margex, prices correlate with prices on the largest spot trading platforms. The exchange is not involved in manipulations and you won't see inadequate rates here. The platform uses a unique MP Shield™ AI-driven tool that halts price manipulations. So far no sign could make us suspect that Margex is a scam. There are even no such accusations on forums although even decent companies are usually accused of being a scam by users who lost their money neglecting protection recommendations or via bad trading decisions.
Conclusion
Considering the things said above, we can conclude that Margex is a decent platform. It's a young enterprise, however, it seems that it is created by a professional team of experts who manage to select the features needed to create a safe and profitable journey both for experienced traders and those people who only dip their toes into digital derivatives trading. Margex has a decent balance between user-friendliness and a strong set of features. It will take some time for the platform to forge a good reputation. As of now, we can say that Margex has great potential.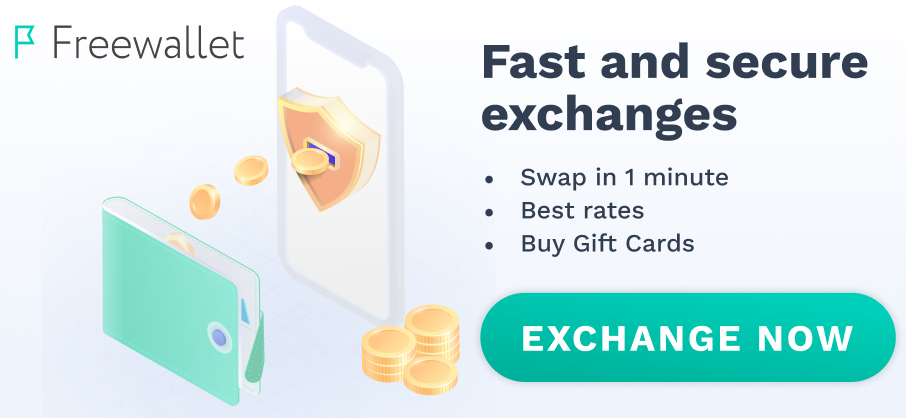 Lynden Pearce
4 November 2021
Normal exchange but rather buggy. It is more or less convenient to trade here, but there are better places.