Giottus Reviews 2021 - Is It Safe?
Oct 20, 2021
2017 was the year when the popularity of cryptocurrencies has gone mainstream. Cryptocurrencies didn't become a mass means of payment nor a store of value but everyone finally got aware of the existence of decentralized digital money. New investors and developers from all over the world decided to try the new opportunities out and moved to the cryptocurrency field. One of the companies that hit the market after the crypto boom of 2017 is the cryptocurrency exchange from India Giottus. In this review, we will name the main features of this platform, see if Giottus is a scam or is it a trustworthy exchange, what the fees on Giottus are, and so on.    
What Is Giottus?
Giottus was launched in 2018 in India. The co-founders of the platform Vikram Subburaj and Arjun Vijay, specialists having a background in Amazon and Vodafone, wanted the platform to help mass adoption of cryptocurrencies. The exchange dev team was trying to create an exchange convenient both for crypto trading veterans and newbies. They wanted to give traders a trustworthy platform that allows users to quickly become experts in trading. As a means to accomplish these goals, the Giottus team developed a secure scalable platform capable of processing transactions at a high speed. According to Giottus, the platform is capable of handling up to 50,000 transactions per second. The stability of the platform and the protection from overloads is possible via the asynchronous message routing technology. In terms of liquidity, Giottus is far from the top exchanges. Please note that the exchange is available only for the citizens of India! The citizens of the other countries will not be able to pass the KYC procedure.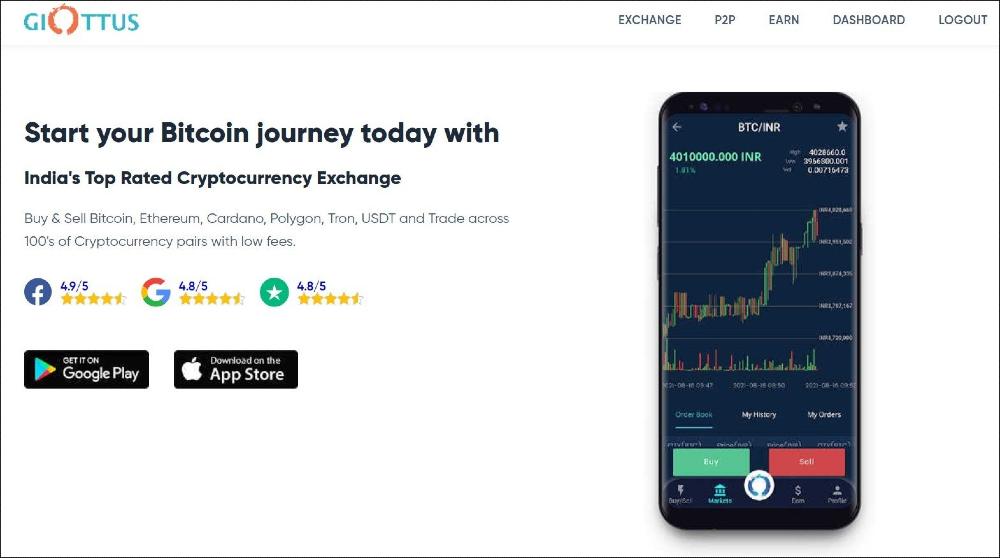 What makes Giottus more beginner-friendly is the opportunity to deposit fiat money. Another move aimed at making Giottus more accessible to people than other Indian exchanges is a lower fee rate. However, we should stress that although the fees on Giottus are lower than on most crypto exchanges from India, they are still quite high if you compare them to the commissions charged by most of the leading international exchanges. And of course, the company claims that Giottus is a safe platform. Safety is one of the crucial characteristics in the cryptocurrency exchanges industry as money and personal data of users is a target of numerous cybercriminals. As the company puts it, Giottus provides state-of-the-art security measures. 
How to Register on Giottus?
Registration on Giottus requires you to provide your name, last name, email address, and phone number. For all the Giottus users, enabling 2-factor authentication is mandatory. You cannot even enter the account for the first time after registration until you activate 2-factor authentication which is quite great as it drastically decreases the chance of being hacked. Users from India can do verification via SMS while traders outside India can identify themselves only via Google Authenticator. It's important to write down a secret key before scanning a QR-code for passing a 2-factor authentication. The secret key will allow you to re-enter the account in case the Google Authenticator app becomes not available.
The next step is completing the KYC procedure. You will be required to upload copies of your PAN card (Indian identifications document), Adhaar card, and the document identifying your residence. Adhaar card can be replaced with a passport copy, driving license, or Voter ID. Only the scanned documents are accepted. Photocopies are not sufficient. The final step of KYC is filling out the information on the Add Bank Details page. This data will be needed for deposits and withdrawals of fiat money. After passing the KYC, you will be able to deposit money and start trading. More than that, completing the KYC procedure gives you a referral code.
Main Features
In general, Giottus is quite a standard cryptocurrency exchange with the most basic features. It has a spot exchange and p2p market in place. The exchange supports dozens of cryptocurrencies including most of the top crypto coins such as Bitcoin, Ethereum, USDT, XRP, Polkadot, Chainlink, Bitcoin Cash, Litecoin, MATIC, EOS, DENT, Ethereum Classic, DASH, Zcash, Basic Attention Token, and others. The spot exchange supports dozens of INR-based trading pairs. The number of trading pairs with Bitcoin or Tether (USDT) barely exceeds ten.
The exchange has quite a typical trading view with candlestick charts and a menu rich with indicators for in-depth market analysis. However, some of the tools for making marks on the chart are missing. Giottus supports two types of orders: limit orders and stop orders. Although many exchanges support more order types, we should note that having an opportunity to use two order types is still better than nothing as some of the exchanges don't offer any order types at all! Stop and limit orders allow traders to reduce possible losses.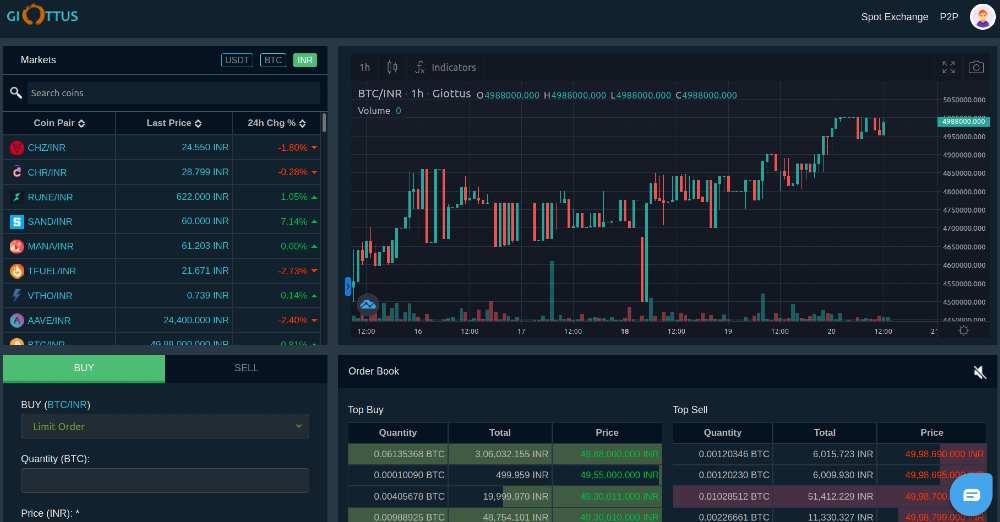 Spot exchange allows you to place and take the orders to and from the order book. The P2P exchange is a different thing. It's more like a market with ads where people announce which coins they are ready to buy or sell at a certain price. This market is usually not affected that much by the spot market price spikes.
Giottus is an entry platform for people who don't have cryptocurrencies as there, on Giottus it is possible to deposit fiat money and exchange it for crypto coins. Users can deposit fiat money via bank transfers. Giottus allows traders to deposit INR through dozens of banks. It's important to stress, however, that depositing via credit/debit card is not supported. 
Fees
Unlike many exchanges that use the taker-maker model for handling trading fees, Giottus uses its own similar buyer-seller model. Buyers are charged with a 0.25% fee per trade while sellers pay 0.15% per trade. This rate is rather above the industry average, however, other Indian exchanges usually charge even higher fees. The withdrawal fees are rather average. For instance, the Bitcoin withdrawal fee is 0.0006 BTC (normal speed).
Is Giottus Safe?
The cryptocurrency industry attracts numerous crooks who hack the accounts of the crypto exchanges' users and steal their funds. The wallets of exchanges are being hacked, too. Some of the crypto platforms scam their users. That's why it is important to make sure that Giottus is a legit platform that does a good job at protecting its servers and wallets, providing enough tools for safeguarding the funds and data of the users.
Our #Telegram community is now 8000 members strong! 🙌💪
If you don't want to miss out on
🚀 Regular Updates
🥳 Exciting Contests
📲 Crypto News

Join us here: https://t.co/zStrMnFK5L #Giottus #GiottusIndianExchange #Announcement #8K #TelegramGroup #Crypto

— Giottus Cryptocurrency Exchange (@giottus) October 13, 2021
We assume that Giottus is not a scam as there are several signs not typical for scam platforms. First off, the platform is not anonymous while even the teams of the legit cryptocurrency platforms prefer to keep anonymity at times. You can easily check who the co-founders of Giottus are. This makes the company accountable. Arjun Vijay can be seen providing an expert opinion in cryptocurrency- and finance-related publications. The company behind the exchange is called Giottus Technologies Pvt Ltd and is registered in India. The full address is available on the Giottus website. The second good sign is that it partners with such a huge number of national banks. 
According to Giottus, all the users' assets are stored offline and the storage has a military-grade security level. What's especially important is that the funds are 100% insured so, in the case of hacking, the users won't lose their money anyway. The funds are protected in partnership with a respected company Bitgo which draws additional trustworthiness to Giottus. 
On the user side, you are recommended not to start using Giottus before you fully enable 2-factor authentication. This move makes it almost impossible for strangers to enter your account or withdraw money from it. These and other critical actions will trigger the request for the one-time password that will be generated on your mobile device in the Google Authenticator app. It means that the only person who can enter the account or withdraw money is a person who has your mobile device and it's probably you and no one else. Also, transactions can be confirmed via email. In general, the mentioned measures should be enough for making Giottus a safe platform for crypto trading.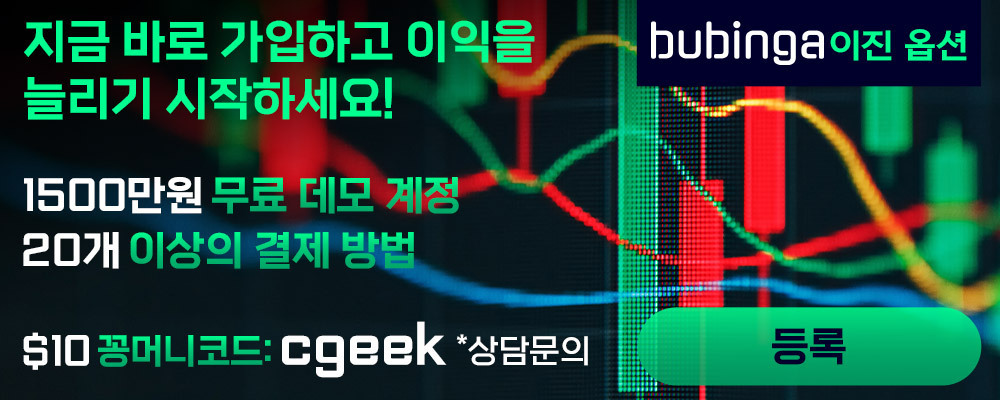 The disadvantage of this exchange there is no mobile app
Meghnad Kharas
22 October 2021
Good experience