CryptoGT Review 2022 - Is It Safe?
Country:
Marshall Islands
Oct 20, 2021
More and more traders and investors look at cryptocurrencies as a possible investment instrument. The opposite trend is in place, as well — some of those who already got experience trading crypto now want to try to trade other types of assets. Instead of hopping from platform to platform to trade everything they like, these people can land on a single platform that allows them to trade cryptocurrencies alongside more traditional assets such as forex, commodities, indices, and so on. One of the significant brokers working both with traditional instruments and cryptocurrencies is CryptoGT. In this review, we will name the main features of CryptoGT, see how profitable it is to use this broker, what security measures are available for CryptoGT users, and so on.
What Is CryptoGT?
CryptoGT is a broker registered in the Marshall Islands. The platform was launched in 2017. CryptoGT allows Forex/CFD operations, trading metals, indices, as well as trading cryptocurrencies. The synthetic pairs combine CFD or FX instruments with cryptocurrency. It is aimed at allowing its clients to use professional tools for boosting trading profits. Via CryptoGT, you can use a 500x leverage, trade over 50 cryptocurrency pairs, and more other assets.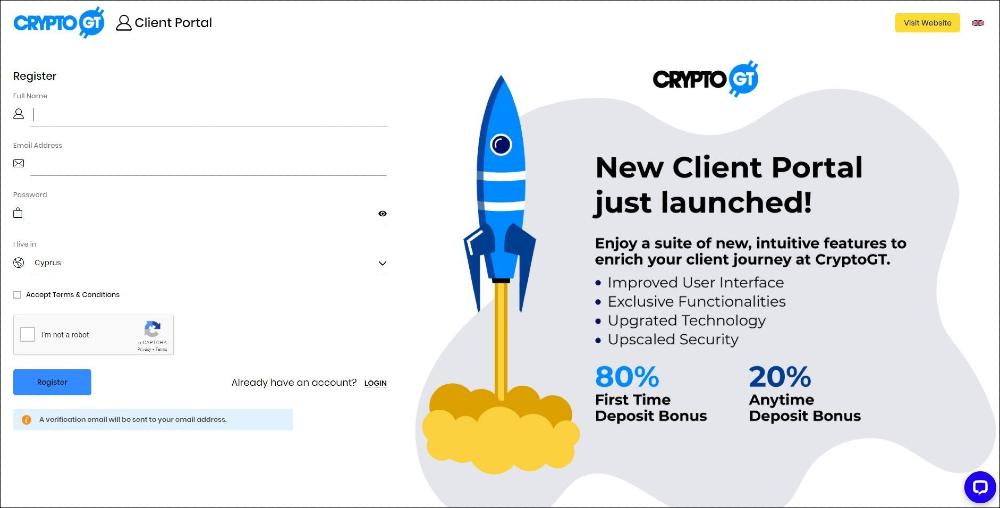 On top of it, the broker claims to have the lowest spreads in the market meaning that traders will save much of their profit. Spreads vary depending on the trading pair. For instance, BTC/USD spread is $2.5 while the XAU/USD spread is only 30 cents.
CryptoGT provides an indicator-rich MetaTrader 5 (MT5) cryptocurrency trading platform. The special thing about MT5 is that this platform is customizable. MT5 supports numerous types of trading orders. It helps to minimize the risk and squeeze the maximum profit from each trade. The trading platform is available as a mobile application (for iOS and Android devices), a desktop application, and a web application, too.
MetaTrader 5 is multi-functional. Traders are provided with a Market Depth graph, market watch window updating in real-time, numerous supported order types, dozens of technical indicators, automated trading feature, price alert notifications via SMS and email, and other features that fit both experienced professionals and beginners.
Apart from that, CryptoGT offers unique trading instruments. This includes a unique GTi12 index comprising the 12 most popular crypto coins. Additionally, CryptoGT provides unique synthetic pairs (traditional assets traded against Bitcoin) such as BTC/XAU, BTC/XAG, BTC/USO, BTC/SPX, BTC/FCB, and BTC/TWR. Also, with MBT/USD by CryptoGT, you can take advantage of low-margin requirements. Prices on CryptoGT are aggregated based on more than ten liquidity providers which allow traders to buy and sell at a fair price.
There are minimum thresholds set for deposits in cryptocurrencies. These thresholds vary from coin to coin. For Bitcoin this minimum is set at 0.0001 BTC, the Ethereum minimum deposit is 0.00105 ETH, the Tether minimum deposit is set at the 5 USDT level, the Cardano minimum deposit is 0.0001 ADA, and so on. The full list is available here.
Despite the fact that CryptoGT is designed to meet the demands of professional traders, it is quite user-friendly. One of the features of making CryptoGT simple in use is that it doesn't require passing the KYC procedure. Although the procedure is not needed to start trading it will take place later.
Main Features
Now let's inspect the CryptoGT features in detail. First, we will review the supported assets. You can trade against the USD the following cryptocurrencies: Bitcoin, Ethereum, Binance Coin, Cardano, Polkadot, Litecoin, Bitcoin Cash, XRP, Monero, Dash, EOS, Tronix, Bitcoin SV, Stellar Lumens, Tezos, and IOTA. Other supported cryptocurrency-based pairs allow clients to trade crypto coins against JPY, EUR, or other cryptocurrencies.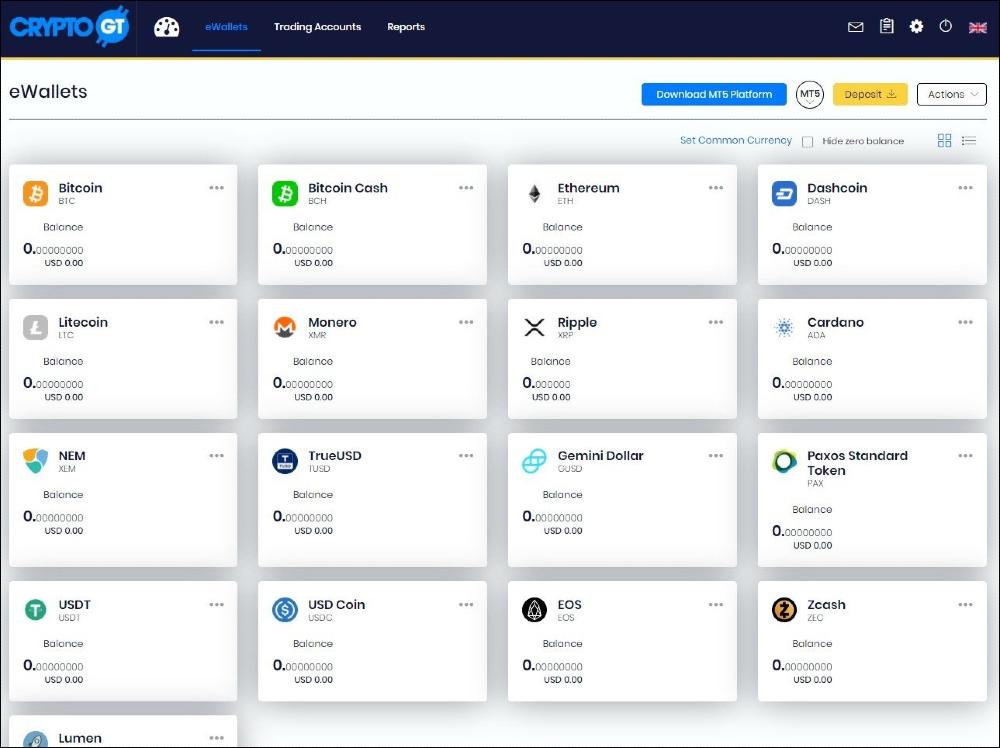 Apart from that, there are 10 synthetic pairs on CryptoGT. In all instances, it is Bitcoin that is traded against gold (XAU), silver (XAG), US oil (USO), S&P 500 (SPX) and Dow Jones (DOW) indexes, stocks of Tower Ltd (TWR), Apple (APL), Amazon.com, Inc. (AMZ), Norwegian Air Shuttle (NAS), and other assets. Leveraged trading (up to 500x) is available for all of these pairs.
As for the DeFi tokens market, CryptoGT provides four pairs: Link (LNK), Whalesburg (WBT), 0x (ZRX), and REN (REN) are traded against USD. The maximum leverage available for these pairs is 100x. There are 9 supported forex pairs on CryptoGT. They include such currencies as the US dollar, Euro, Australian dollar, British pound, Japanese yen, and Canadian dollar. It is possible to use the 500x leverage for forex pairs. The indices market is made up of the unique GTi12 index that includes 12 cryptocurrencies and DOW30 & NIKKEI225 indices. The leverage for these instruments varies from 10 to 100. 
The GTi12 index is notable for the use of a compound rate of return which precisely calculates the impact of crypto coins' prices on the whole index price. Four times a year, the list of the coins included in the GTi12 index is revisited in order to make sure that only the best coins are on the list. The broker warns about the possible risks of the GTi12 index associated with crypto market volatility and other reasons. Speaking of risks, we should note that they are limited by the negative balance protection. 
When trading via the MT5 platform you may use stop-loss, limit, take profit, trailing stop, and other types of orders. All of these order types are aimed at setting a threshold at which the position will be terminated automatically or changed in order to adapt to a changing market situation instead of buying or selling assets at the current market price. These orders help to increase your profits and prevent huge losses. Also, they pump the liquidity of the platform up. 
As was mentioned above, leveraged trading is supported. On top of that, hedging and scalping are supported, too. In general, it is safe to say that professional traders will probably find most of the lucrative features on CryptoGT.
Promotions
CryptoGT has several attractive promotions for users who consider giving CryptoGT a try. These promotions change from time to time. As of September 29, 2021, there are two promotions. First off, users depositing for the first time get a 50% bonus (it can reach up to $500) which is quite generous and allows traders to gain more money while trading.
Trade #Crypto Pairs at CRYPTOGT!

👉50% First time Deposit Bonus
👉20% Anytime Deposit Bonus

Register today at 👉 https://t.co/IoYOks7N7U

*T&Cs Apply. Trading carries a risk of loss." pic.twitter.com/6TwE5MyBDH

— CryptoGT Global (@CryptoGTGlobal) September 29, 2021
The other promotion is called "Anytime Deposit Bonus". It gives users a 20% bonus per deposit. The bonus is received when you move funds from your eWallet to your MT5 trading account. The lifetime maximum bonus can reach up to $20,000. Bonuses cannot be withdrawn but they can significantly improve your trading volume allowing you to earn more money. As you can see, CryptoGT does a lot to allow traders to earn as much as possible.
How to Open an Account on CryptoGT?
Creating an account doesn't take much time. While registering you are required to provide your name, last name, choose the country of residence, and set the password. The underage people are not allowed to use CryptoGT. As soon as you send the required info, you will get a verification link via email. Click on this link and you are done. If you are going to create a corporate account, you should put the company name in the First Name section and the company type in the Last Name section.
The next step is creating a trading account from the personal Portal. To do so just click on MT5 and choose the option "create live account". All the transactions (deposits, transfers, withdrawals) are performed via eWallets which are created automatically. 
How to Make a Deposit on CryptoGT?
On CryptoGT, you can deposit only cryptocurrencies. There are two ways to deposit money. You can proceed to your Portal and tap the Wallets button. There you should choose the currency you want to deposit and click on Deposit. For some currencies there can be several deposit methods, so it's up to you to choose the most convenient one. The second way to deposit money is by clicking the Funds button on your Portal and then choosing the Deposit option. The rest steps are the same as in the first way. Normally, deposits shouldn't take more than 2 hours.
Fees
Each trading platform collects fees and CryptoGT is not an exception. The broker charges users in several situations. Let's see what are the costs of using this platform.
The great thing is that CryptoGT doesn't charge you with anything for depositing and withdrawing your money. Free deposits are not a rare feature in the crypto trading industry, however, free withdrawals are an exceptional benefit.
Although there are no fees for using this platform, you can be charged for not using it. Inactive accounts are charged with an inactivity fee which is equal to $10. The fee is charged when the account doesn't perform any actions for a month. 
Is CryptoGT Safe?
The cryptocurrency industry continues to attract all kinds of cybercriminals wanting to take advantage of vulnerable trading platforms or wallets. Moreover, some of them create their own scam operations that steal users' money. Before you invest your funds in any crypto platform you should make sure that it's a legit operation and it does a decent job in securing the users' funds and data. 
Can you trust your money to CryptoGT? For starters, we should state that there are no reasons to suspect CryptoGT of being a scam. You won't find any negative feedback or accusations of CryptoGT being involved in malicious activity. That's quite a rare thing as even decent companies usually get attacked by haters. Considering the fact that CryptoGT has been working since 2017, that's a good sign.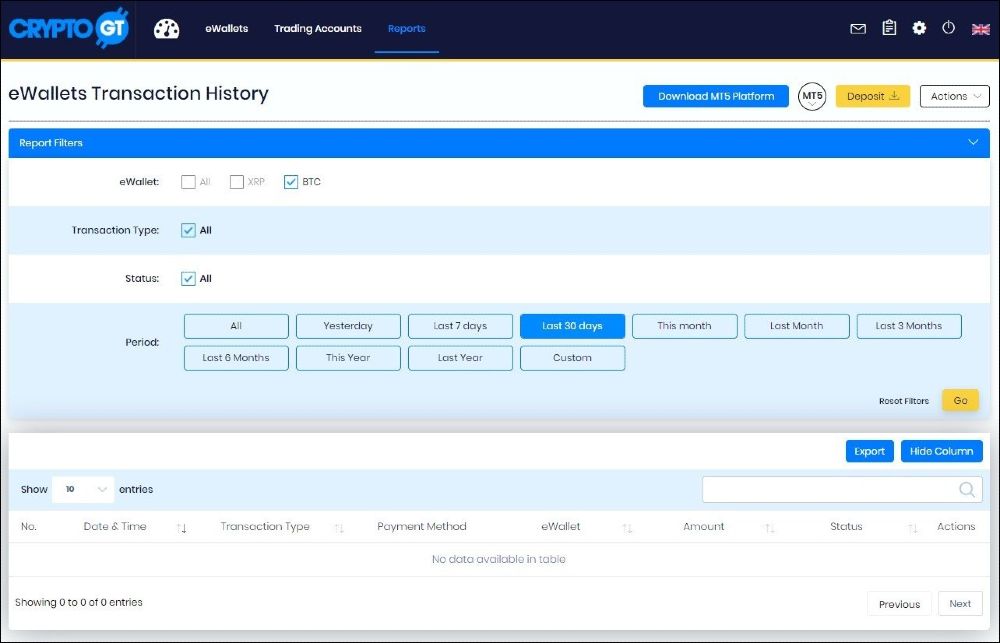 What's more important, is that CryptoGT is ready to answer user queries 24/7 in the live chat format. Easy and stable access to the support team assistance is a crucial part of the platform's safety. Before investing real money, you can try using a Demo account. It will help you to understand the way the platform works in a risk-free mode.
Now let's see if CryptoGT does anything to protect your account from hackers. It is not disclosed what share of users' money is stored offline, however, according to the broker, the user funds are guarded by institutions. The company's money is operated separately from the users' funds. The system of thresholds allows the CryptoGT staff to monitor transactions and maintain a safe environment. 
There are two main protection measures that CryptoGT users can apply to make accounts safer: 2-factor authentication (2fa) and anti-phishing code. 2fa makes it nearly impossible for hackers to access users' accounts. When 2fa is enabled no one can enter the account without providing a one-time password that can be generated only locally on the account owner's device. Anti-phishing code is a unique code that is attached to all emails coming from CryptoGT to verify that the message isn't sent by imposters.
All in all, let the facts speak for themselves — for several years, the broker has been successful in avoiding security breaches, so we conclude that CryptoGT is a safe platform. 
Conclusion
CryptoGT is a decent broker supporting traditional trading instruments alongside unique instruments and cryptocurrencies. If you want to diversify your crypto portfolio with precious metals and indices, or oppositely, want to add crypto to your forex portfolio, then we can recommend CryptoGT as a suitable secure platform. Even if you are focused solely on cryptocurrencies, CryptoGT is a competitive broker thanks to zero fees on deposits and withdrawals, rich functionality, safety, and the opportunities to be a trader and partner at the same time.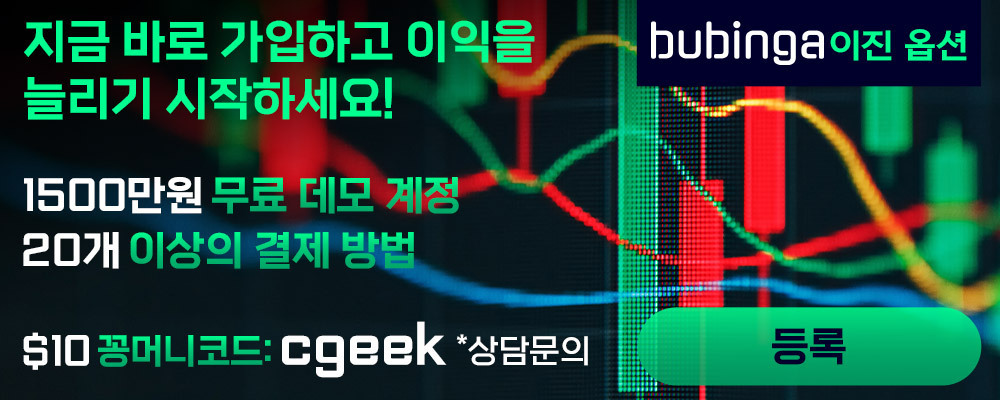 Its my first time that I trade cryptos through a broker. Crypto GT is the best choice for someone to begin with.
Ruzbeh Najafi
9 November 2021
It was such a great experience to trade with CryptoGT..there some features that made this platform special
Paulus Arifin
30 October 2021
I have been trading with cryptogt for over 2 years now. I know I can trust them under every aspect. They have very reliable customer service. It is a great platform for beginners as it is easy to use. Amazing experience.
George Chibweza
29 October 2021
Excellent broker 💪🏼 Best in the game
Mohammadi Amir
28 October 2021
Many thanks to CryptoGT! I made my first deposit today with this broker. The process is easy and fast on a user-friendly platform. Best of all I received a 60% bonus. 🤑