Coinsbank Review 2021 - Is It Safe?
Full address:
101 Rose Street South Lane, Edinburgh, EH23JG, Scotland, UK
Fees:
Deposit fees: N/A

Withdrawal fees:
BTC - 0.05%
LTC - 0.5%
May 04, 2021
If we are to consider some of the big shots in crypto exchange industry, Coinsbank comes in as relatively a newbie, as it came to be in 2016. Regardless, it has however ranked as one of the top exchanges globally.
Not only does it come with several advantages compared to other projects, but it also supports numerous payment methods, including for Fiat currencies.
Also, it has a mobile app to allow merchants to transact from the comfort of just anywhere all from the mobile phone, iOS and Android exclusively.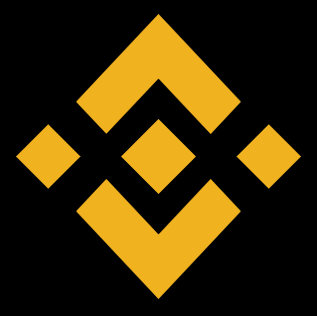 Get Profits with HODLing on Binance Earn
What exactly is Coinsbank? Is it safe to use? Should you really use it? Read this review and decide for yourself.
What is Coinsbank
Coinsbank is a gateway blockchain-based exchange for different crypto transactions, such as wallet services, merchant disbursement services, crypto cards, and the likes. Established in April, 2016, CoinsBank came with the emergence to revolutionize the blockchain industry, while offering a wide range of blockchain services.
Owned and operated by CB Exchange LP, this U.K based corporation has come to simplify some of the complexities that plunge the entire blockchain sphere.  

This company has the license to operate from the International Financial Services Commission (IFSC) of Belize as well as being duly registered with FinCEN MSB in Belize. Having the authoritative backing and alliance with these regulatory bodies, CoinsBank is confidently able to provide wide-ranging transactional services to users; both home and abroad.
However, the CoinsBank trading system supports the transaction of four cryptocurrencies, and they are Bitcoin, Litecoin, Etherum, and Ripple. Hence, it is practically impossible for users to trade other altcoins on the platform aside from the specified ones.
Furthermore, the Coinsbank is available for a few features on its platform. Apart from alerting users of their advanced trading options, the platform is also user-friendly and has extensive features for various trades. Meanwhile, there really is no need for a Coinsbank KYC before users can begin transacting on the platform.
Trading Process
At this point, let's talk about the crypto exchange transaction service offered by the Coinsbank platform. From here, you can decipher what distinguishes CoinsBank from others and conclude whether it is legitimate or not.
Like other trading platforms, CoinsBank has its own website for trading that works on virtually every mobile device or desktop computer. Without mincing words, the platform's interface is really easy to navigate for both new and old users, regardless of their level of comprehension with the platform.
The platform makes sure to pride itself as exciting with virtually every user visiting it and makes sure they have a memorable experience. This is apparently obvious on the feasibility and design of the platform interface. It is anything but difficult for users to manage and monitor every transaction.
Nevertheless, every overview is prone to having a general truth and that exactly is what we offer you with this review. We have further included a picture chart display of what the CoinsBank trading platform looks like.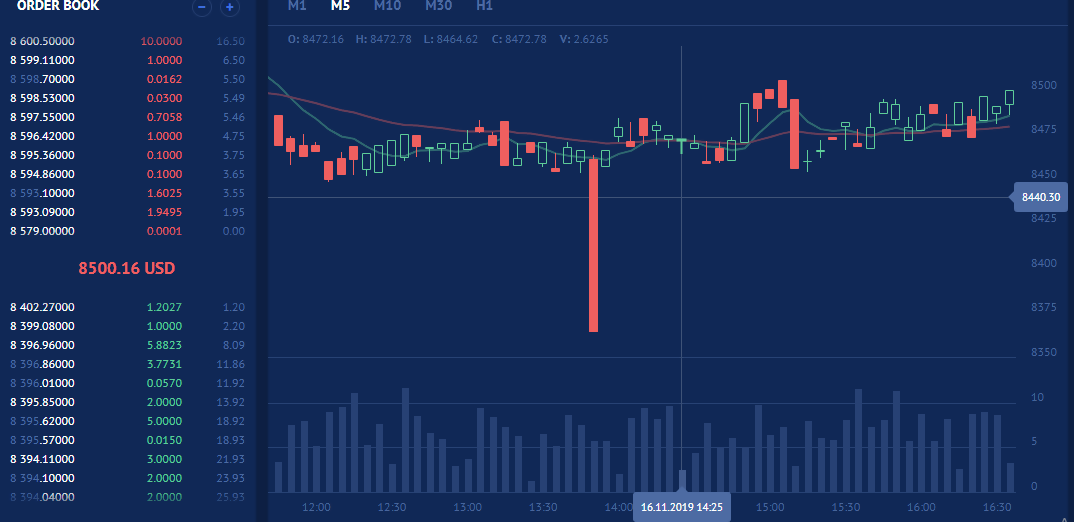 Also, the CoinsBank charting package is really great for traders as they can easily check out charts, get indicator tools to outline and analyze every trade and transaction.  In summary, this exchange platform comprises of virtually everything you need as a trader to succeed without many troubles.
Of course, there's really no perfect overview from anyone. Hence, you have to make the decision of which trading perspective best suits your style.
Mobile App
Not too long ago, CoinsBank launched some major upgrades to their system and integrated some inclusions. One of the major additions was the CoinsBank Api (Android or IOS), officially called CoinsBank Mobile Wallet (by CoinsBank LP).
All users have to do is navigate to the mobile page of the site and seek for the download links for the app, both for iOS and Android devices. On other grounds, you can as well check through Google Play Store and iTunes to download the app.
However, your version of mobile system must be Android 4.1 and above for Android devices or iOS 7 to have the capacity to make use of this application.
Even, from the reviews and ratings of the mobile apps, you'd clearly see the decent responses from previous users. It is quite easy to use and the response is really decent.  It is not a perfect app and as such, you might experience some difficulties, nevertheless, you can trust the support team to address your problems without much ado.
CoinsBank Transaction Fees
One of the negative downsides of CoinsBank is their ludicrously high fees. Although the service offered is extremely outstanding, however, the transaction fees are extremely high at 0.5% per trade. This fee is the equivalent for buyers and sellers alike and doesn't separate between the crypto or funds being exchanged.
Meanwhile, other crypto exchanging services charge trading fees which are half what Coinsbank charge. Aside from the fees for trading, clients users also get to pay both for depositing and withdrawal. Fees for deposits on fiat cash are 0.01% per deposit while it is completely free when saving Bitcoin and Litecoin.
Nevertheless, there's a 0.5% fee before withdrawals can be initiated. Concerning fiat cash withdrawals, traders pay a fee of 1% on all bank transfers. With every one of these fees contemplated, CoinsBank is somewhat quite expensive to manage.

Coinsbank also have a card linked with users' CoinsBank wallet, which can be utilized to consolidate digital currency with reality.
CoinsBank offers a platform that is planned in a cutting edge and useful way, which additionally underpins a versatile application that can be downloaded on iOS and Android for the individuals who like to trade in a hurry.
More details aren't accessible on the site, and web search tools just give data about Coinsbank CEO, Vitaly Andrusevich. Nevertheless, the exchange isn't really straightforward.
Security
CoinsBank actualizes some of the best efforts on their platform and exchange to secure their client's information and assets. Such safety efforts incorporate SSL encryption and two-factor authentication systems like such as verification via email, and Google Dual-Factor-Authentication.
On another note, users can set different notifications for account monitoring and download and see action logs that provide data on the individual making use of the account. Another safety effort is that most client use is by saving their data and assets in cold wallet storage.  
Along these lines, the client's assets are a lot more secure from third-parties and hackers. Something else worth referencing is that the CoinsBank exchange is the authorized exchange and service guides  to every one of the principles and guidelines of its administrative specialists.
CoinsBank's security score is C- when compared and placed in accordance with the industry standard with regards to top crypto exchange services.
Verification
In this section, you have the chance as a user to the unobtrusive components and lift limits constrained for non-users. It is also important to note that upon completing verification,  you have a higher transaction limit and also increase your verification level.
Coinsbank vs Coinbase
Most users are usually not clear about the differences between the Coinsbank and Coinbase platform. In fact, some even see it as an extension of Coinbase, but just with a different name. Meanwhile, they are two platforms serving some similar services but for different purposes.
Coinsbanks is an "all-in-one" gateway to blockchain transaction services founded in 2016 which initials, BIT-X. The primary aim of the BIT-X project was to become a crypto-inclined prepaid card service.
However, upon rebranding and making some upgrades on the 15th of August, 2016 it became a complete payment platform for four major cryptocurrencies; Bitcoin, Litecoin, Ripples, and Ethereum.
Nevertheless, the platform has steadily maintained high standards and has kept a high head in just every processing. So, from the time of inception until now,  Coinsbank has been ranked among the top 10 cryptocurrency exchange platforms.
Probably, the high level of security and friendly wallet system and interface might just be the major reasons why CoinsBank stands tall.
However, when it comes to reputation, Coinbase comes out in tops than Coinsbank. Established in 2014, Coinbase is really a notable name among members in the crypto transaction sphere.
With an extension to offering commerce service, Coinbase exchange gives merchants the grace to transact payment in digital funds while crediting the funds to the users' wallet directly. Somehow, the Coinbase Commerce plug-in has a smirk of similarity as PayPal system, requesting a functional email address and mobile phone number.
Clearly put, Coinbase has strongly affirmed itself as one of the best cryptocurrency operators in the industry for completing businesses. Here, merchants are not charged for payments instilled in Bitcoins, but for funds conversion, the system charges a 1% flat fee.
Similarly, we can conclude that both Coinbase and Coinsbank have one thing in common; the processing fee for converting funds. Aside from this, they are clearly miles apart from each other. 
Support
Apparently, Coinsbanks' support service is genuinely incredible as they offer a wide assortment of support alternatives. Users can reach out for support via emails, phone calls, live chats with agents or through any means the platform online networking channels.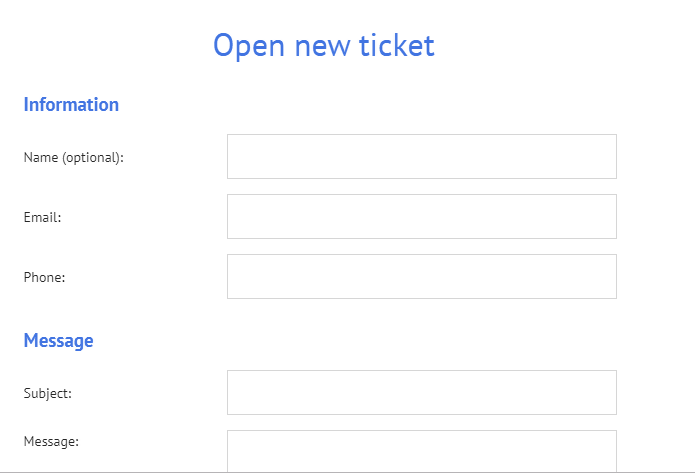 These help strategies are accessible at any time of the day. Another means for seeking support is through the platform's FAQ page. From here,  users can get answers to some of their pending questions.
Is Coinsbank Safe? 
Unfortunately many cryptocurrency platforms turn out to be frauds or simply cannot manage to protect the users' funds from hackers. We should make sure that Coinsbank is a legit platform that cares about the safety of users' funds and data. Only if everything is OK, we can try using it.
It seems that Coinsbank isn't capable of providing a safe and trustworthy service. For years, users were complaining about slow transactions. For instance, some of them claim they had to wait for weeks for money to be withdrawn after the withdrawal request. Things got worse in 2021. When the prices on most crypto coins skyrocketed, Coinsbank users found themselves unable to withdraw coins. According to numerous reports, Coinbase employees were deleting critical comments on social media. The user accounts of people who lost their coins were allegedly blocked. Some of the users received the responses claiming that the platform went through a tech issue and users should wait more. However, in many cases these messages were not followed by any updates. As of May 2021, it is hard to say if the exchange is going to operate again normally or if Coinsbank has made an exit scam.
As for the security measures applied for protection from hackers, Coinsbank is as good as the best platforms. Users can turn on 2-factor authentication to make it impossible for hackers to get to the account. 2fa is available via authentication app, SMS-codes, or via email. The online data is encrypted via SSL. The user funds are stored offline so in the case of the company's servers hack, the users' money won't be affected.
Resuming everything we've mentioned above, we state that Coinsbank is rather not a safe platform as too many user reports claim that withdrawing your coins can turn out to be a tough task.
Conclusion 
CoinsBank is promising no matter how you look at its installment or assets exchange service, and it offers just everything you'll need for every crypto course of action with wallet, crypto exchange and various adjustments of Coinsbank virtual credit and debit cards. Procuring an account is a fast and basic procedure.
It utilizes numerous money related structures and Litecoin accounts, and there are six distinctive possible results to investigate considering account verification level.
This is an inconceivable decision for clients and the administration structure can be custom fitted to everyone's needs. Be that as it may, the cost structure is incredibly confusing and the general value plan is superior to what is anticipated.
You can leave your review about Coinsbank exchange here.
LADRI - fa depositare ma non prelevare - il support center non risponde ai ticket da 3 mesi - non c'è un telefono a cui rivolgersi
You can ALWAYS deposit, but never withdraw. SCAM!
Victor José Jerez
8 May, 5:23 AM
Yo en cambio hace meses que no puedo entrar en mi cuenta, he enviado varios emails al soporte y nunca me han contestado. No veo que haya ningún teléfono para hablar con ellos. Por lo que esta aplicación no la veo segura, no tengo ninguna forma de recuperar mi dinero. Me informaré con un abogado.
David Tello
9 April, 12:26 AM
Algo esta pasando con coinsbank, mi cuenta desaparecio con mis bitcoins y no contesta el servicio al cliente ni en las redes sociales. Parece que son un fraude y nos ladrones.
Charles
29 January 2020, 3:10 PM
I've been using it for a year and everything seems great