CoinJar Review 2023 - Is It Safe?
Jun 09, 2020
Coinjar was founded in May 2013 by Asher Tan y Ryan Zhou. The company's business model and the team stood out and naturally, investors came through: AngleCube was the initial investor of the project, providing both monetary funds as well as some entrepreneurial mentorship. 
The company states that they're "backed by some of the best", the best being no other than Blackbird, BoostVC, and Digital Currency Group, which is a good sign when it comes to verifying a company's liability and trustworthiness. Digital Currency Group, for example, founded in 2015, has a 50 billion net worth, an impressive team, and Grayscale Investments LLC as a subsidiary.
This Coinjar review practically writes itself, as it's pretty simple to find all the relevant info on their website. They describe themselves as 'next-generation financial exchange' and their core value is pretty dope:
● Improving peoples' financial experience through technology;
● Making digital currency as accessible as possible;
● Having empathy, ensuring quality from code to customer service;
● A continuous search for improvement and knowledge.
9 years and running is a good mark for any business - in Coinjar's case, this came with over 400.000 users and processing transactions over 1500 million dollars combined. 
Coinjar main features
Coinjar divides its product offering into three layers:
For Everyday
In this category, the most notable product is CoinJar - the digital currency account. 
Easy to use and sign-up to, all you need to do is complete the sign-up form, send funds and start using your account. 
An honorable mention goes to two other products offered in this category, but that as of February 2022, are not yet available for access on the website:
CoinJar card, a cryptocurrency Mastercard, a CoinJar Bundle, which allows you to 'diversify your portfolio' according to their website.
For Traders
Here, we have the CoinJar Exchange, an advanced digital currency trading platform for the ones that go beyond the passive investment strategy and like to actively trade, send & receive crypto. 
Describing itself as "one of the fastest matching engines in the world", its interface does not disappoint and its features come through with the hype:
1. 0% taker fees;
2. Flexible interface;
3. Multiple markets;
4. Implied matching;
5. Order types ('Good til Cancel', 'Immediate or Cancel' or 'Maker or Cancel');
6. Real-time API access.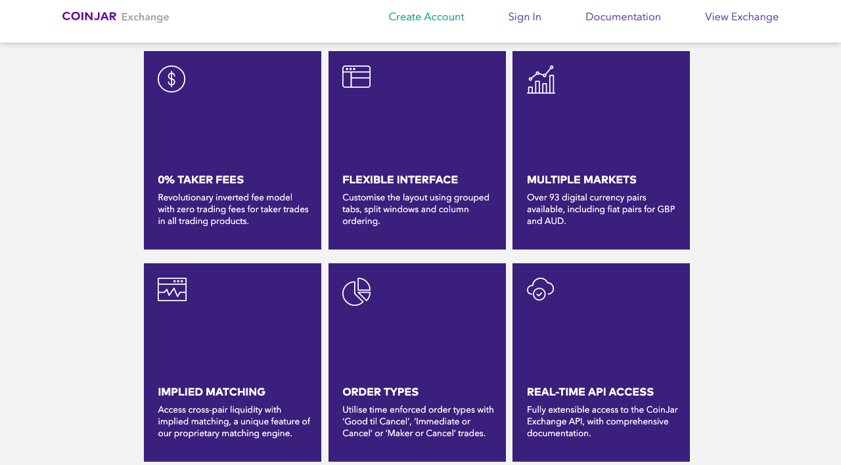 They also offer CoinJar OTC Trading Desk, in which is possible for institutions and individuals alike to expedite off-exchange, over-the-counter trades of 30.000€ and up. This product comes with one-on-one service included and secured & encrypted transactions.
For Institutions
In this category, CoinJar for Institutions provides a service to connect and assess institutions that wish to trade (whether is OTC or on exchange), by presenting tailored investment solutions, providing custody, trading with liquidity, and API access as well. 
CoinJar uses the two-factor authentication security measure and you can also link your bank account to your Coinjar wallet and even use something called Coinjar Swipe card to us to spend or withdraw your crypto as cash.
Their Youtube promotional video is pretty simple but goes straight to all the advantages of using it.
Besides all of these great tailored products, Coinjar offers this possibility:
A Multi-coin wallet: this means you can buy, sell and store all different kinds of tokens using the same account and wallet. There is also the (amazing) possibility of temporarily storing your digital assets as stablecoins, to avoid aggressive market fluctuations.  
Coinjar methods: Signing-up, depositing, withdrawing, sending, and receiving
The signing up process is pretty simple and easy to achieve:
Access Coinjar's official website and select the "Sign up" option on the upper right corner of the page;
Fill up personal details, including an email address. You need to make sure the address is correct, as you will need the validation link they sent to you;
After clicking on the validation link, you'll be able to sign in and select your account username. 
For sending crypto, the steps to follow are smooth as well:
Select the token you wish to send (it must have already been purchased beforehand) and press the 'Send' button;
You will also have to select the wallet you're sending it from;
Now, insert the wallet address for which you intend to send the currency;
Finally, confirm the transaction and make it final.
For receiving crypto, the steps go as follows:
Click on 'Account' and select 'Everyday Bitcoin account';
You'll be redirected to another page. Click on "View address", copy the address and paste it or send it to whoever is going to send you any coins. 
For depositing crypto, you may use these methods:
1) Blueshyft:
● Visit 'Quick Deposit' in your CoinJar.
● Enter your deposit amount in the Blueshyft tab. Ensure that this is below your current daily Blueshyft limit.
● Select 'Add funds'. ...
● Visit the Blueshyft cash deposit location of your choice and present the QR code and your cash deposit.
2) BPAY:
● Log in to your online banking platform and follow the on-screen instructions to make a BPAY payment.
● Input the invoice's biller code (in this case, Coinjar's biller code), reference number and the amount they wish to pay.
● The payment will be validated, and your banking institution will give you a receipt.
3) Cryptocurrency transactions (sending from one crypto wallet to another);
4) PayID: instant deposit tool relying on NPP (payment platform for Australia);
5) Bank transfer.
Some rules apply, whether you're depositing using the website or the App, so you make sure you check out their FAQS page, where a thorough step-by-step list is provided, as well as the conditions for your deposit to be accepted.
If you're not interested in depositing, but rather purchase it with a card, then you can use InstantBuy - which supports Visa and Mastercard.
Coinjar fees
| | | |
| --- | --- | --- |
| Trading fees | Withdrawal Fees | Deposit Fees |
| Maker: 0.0-0.15% | NA on the exchange's behalf, 3rd party fees may still apply. | BPAY: No fee. May encounter payment processes fees. |
| Taker: 0.1-0.25% |   | NPP: No fee |
|   |   | Blueshyft: 1.5% |
|   |   | Coinjar bundles direct deposit: No fee |
|   |   | Receivingfrom non-CoinJar addresses: No fee |
|   |   | Receiving from CoinJar addresses: No fee |
|   |   | InstantBuy: 2% fee + possible 3rd party fees. |
These are the mainstream fees to be considered when performing transactions on CoinJar. It is worth mentioning that each product has different fees, so make sure you take a look at the CoinJar exchange fees page, CoinJar, and CoinJar card fees. 
Supported cryptocurrencies and countries
CoinJar Exchange is registered in England, Wales, and Australia to serve traders in the larger United Kingdom and Australia. This doesn't mean traders from other countries can't access CoinJar products (depending on their existing local regulations).
The full list of supported crypto is quite large, which can be easily consulted on our CoinJar account under the Buy/Sell page. Some of the most popular tokens available for trading are:
● Bitcoin (BTC)
● Ethereum (ETH)
● Ripple (XRP)
● Maker Dai (DAI)
● Basic Attention Token (BAT)
● ChainLink (LINK)
● Compound (COMP)
● Maker (MKR)
● OMG Network (OMG)
● Uniswap (UNI)
Is Coinjar available in the USA?
The Coinjar platform prides itself on being internationally available and accessible and claims on their support page, that no matter where you're located, you can always sign-up and use their products. So being based in the US shouldn't stop you from using the exchange.
Is Coinjar safe to use?
This is one of the biggest crypto exchanges in Australia. The company presents next-generation financial solutions, for both institutions and individual investors alike. You can trade, sell, buy, deposit, withdraw and transfer crypto without too much hassle and in a matter of minutes, from anywhere at any time.
The good amount of positive and fair reviews from users online and the years of experience plus a known leading team leads to the conclusion that Coinjar is a safe crypto exchange platform to use, beneficial for many users around the globe. As always, it is important to DYOR and calculates our own personal pros and cons from using any platform, taking fees and restrictions into consideration according to our possibilities.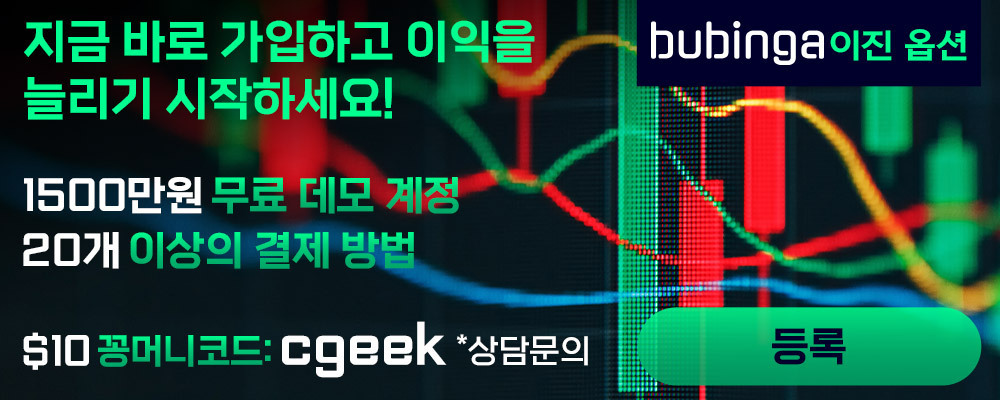 Very difficult to register and verify identity via iPhone, frustrating waste of time. Documents rejected with no explanation.
For some reason they are not available in my country, and they don't even feel sorry
The high volume and the possibilities to deal with AUD. It's definitely good.