CoinCorner Exchange Review 2021 - Is It Safe?
Full address:
CoinCorner Ltd, Level 6, Victory House, Prospect Hill, Douglas, Isle of Man, IM1 1EQ
May 04, 2021
This CoinCorner review will cover several topics, such as key facts about the exchange, CoinCorner fees, the API, customer service, how to use the exchange, some main features and answer essential questions commonly asked. We'll also cover the question if it's safe to use CoinCorner in 2021.
What Is CoinCorner?
Starting our review, there is a lot of information on the About Us page.
The CoinCorner Timeline provides essential information and key facts about the exchange. CoinCorner was founded in 2014, during June, it went live just one month later in July 2014, and during October 2014 it was among the first places in the United Kingdom to provide the ability to its users and customers to buy the Bitcoin using debit and credit cards.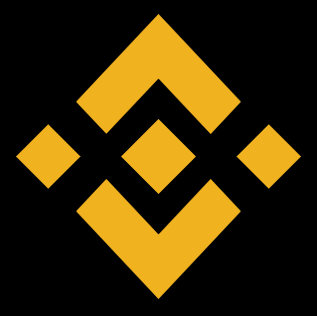 Get Profits with HODLing on Binance Earn
Its physical location is in Douglas, on the Isle of Man. The name of their founders is Danny Scott, Phil Collins, and Charlie Woolnough.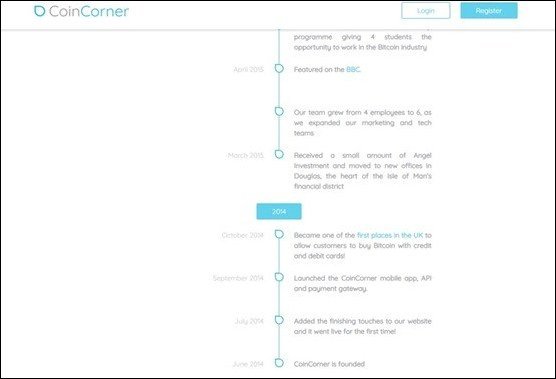 The supported countries are over 45, and according to the exchange, new countries may be added soon. Some of the countries not yet supported are the USA, Japan, United Arab Emirates, China.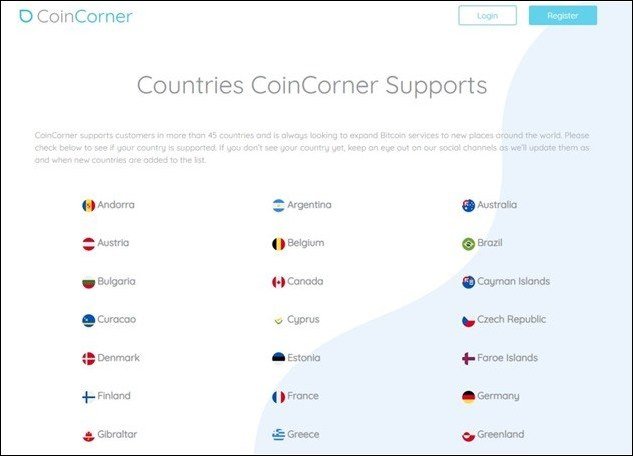 Only four coins are supported, Bitcoin, Ethereum, Litecoin, and Ripple. It is said that there is no intention to add further coins or digital assets in the future. This number of available coins is minimal, and it's a significant disadvantage of the CoinCorner exchange compared to other exchanges that offer more than forty coins.
A crucial key fact about the exchange is that it is registered under the number 129003C, authorized by Isle of Man authorities to conduct financial activities related to digital currencies. The physical address for CoinCorner Ltd is CoinCorner Ltd, Level 6, Victory House, Prospect Hill, Douglas, Isle of Man, IM1 1EQ.
As of November 29, 2019, the volume of the exchange is $158.309 or 20,38914170 BTC. Most active markets are BTC/GBP making 88.50% of the volume, and BTC/EUR making 11.50% of the volume. Data is based on the CoinMarketCap site.
CoinCorner Features
Next, in this CoinCorner review, we will mention the main features of the exchange and the main advantages, the available deposit and payment methods, and the exchange trading tools and possibilities.
Some of the main features of CoinCorner are:
The available deposit methods are Bank transfer, and a Credit card or Debit card;
Only four digital coins are supported, BTC, ETH, LTC, and XRP;
It is a regulated exchange;
As of December 2018, CoinCorner has reached 150,000 users;
Fiat currencies are supported, but only British Pounds and Euros.
Some of the main advantages of the exchange are:
The design and layout are straightforward and user-friendly;
It supports Android and iOS mobile devices with CoinCorner application;
There is a global reach with over forty-five countries so far;
Quick and easy setup to use the platform;
The exchange focuses on eliminating fraud, no cases of hacks have been mentioned;
Launch of its Bitcoin debit card to pay for daily financial transactions.
You can deposit funds only Euros and British Pounds, either via bank transfers, debit or credit cards, or Neteller. About withdrawals, the available methods are again either bank transfers, debit or credit cards, or digital coins, both deposits and withdrawals.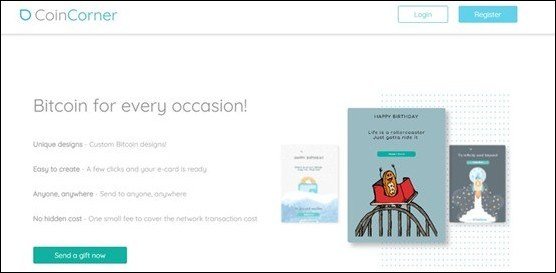 What about the exchange trading tools and possibilities?
First of all, CoinCorner's business hours are from 9 am to 5.30 pm (GMT+0 time) Monday to Friday.
When we tried to check the trading tools clicking on the buy/sell button for Bitcoin, we got the following page, which means there is no trading platform to use in terms of charts, technical analysis, analyzing the current market conditions, volatility, support or resistance levels.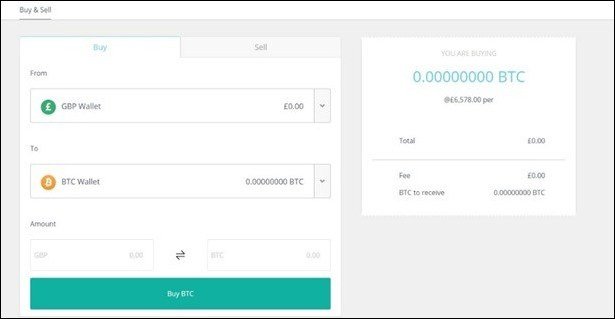 This is a significant drawback, as other cryptocurrency exchanges offer integrated technical analysis trading platforms to allow convenient trading. With CoinCorner all you have to do to trade the available coins is to input the number of funds you wish to transfer from your GBP wallet or EUR wallet to your BTC wallet, LTC wallet, ETH wallet, and XRP wallet and then see an approximation of the amount of the digital coin you will receive.
It is straightforward but at the same time, requires extra time to analyze the markets at different trading platforms before deciding to buy or sell digital coins. There is an exception to this, and that is if you want to be a long-term investor and ignore the volatility of the markets and be able to invest capital for a long time of period. If you like the idea and trading concept of buy and hold, then this feature that CoinCorner has should not be a problem for you.
For active traders and investors, the complete lack of a trading platform is a significant disadvantage of the exchange. If you are a passive investor, evaluate simplicity, and want to focus on only four significant cryptocurrencies, then this cryptocurrency exchange could be suitable for you. For other most active traders, the lack of a trading platform will probably be a reason not to use this exchange at all.
CoinCorner Fees
What are CoinCorner fees, CoinCorner withdrawal fees, and CoinCorner deposit fee?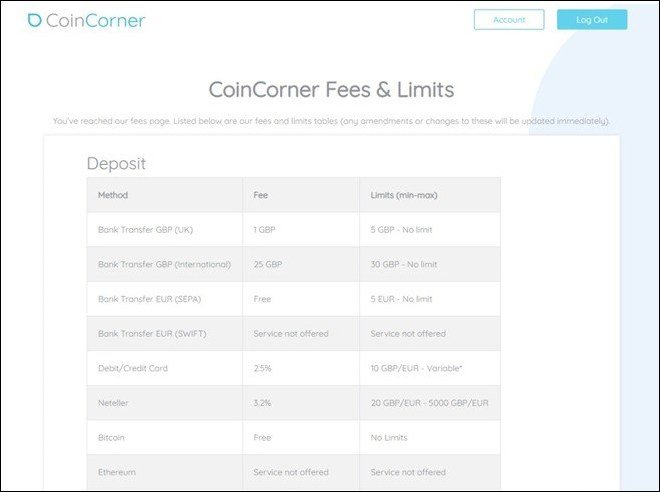 There is a dedicated page about fees and limits. There are deposit fees, withdrawal fees, and buy or sell cryptocurrencies fees.
Deposit Fees
If you choose Neteller, then there is a 3.2% fee, and the limits (minimum or maximum) are 20 GBP/EUR - 5000 GBP/EUR. If you chose bank transfer in British Pounds in the UK, then there is 1 GBP as a fee, and the limits (minimum-maximum) are 5 GBP - No limit. The same deposit method but not in the UK, an International bank transfer in British Pounds has a higher fee of 25 GBP, and higher limits (minimum-maximum) of 30 GBP - No limit.
For a bank transfer EUR (SEPA) method, there is no fee, and the limits for the minimum and maximum amounts are 5 EUR - No limit. If you want to choose the bank transfer EUR (SWIFT) method, this service is not offered. If you choose credit or debit cards to deposit funds, then there is a 2.5% fee, and the limits are 10 GBP/EUR – Variable (For deposit fees, there is an essential note that maximum debit/credit card limit is dependent on account status).
For Bitcoin, there is no fee, and there are no limits. For Ethereum, Litecoin, and Ripple, the service is not offered. Overall this seems to be very restrictive for other coins except for Bitcoin.
Withdrawal Fees
About withdrawal fees for Neteller, Ethereum, Litecoin, and ripple, the service is not offered. Also, for the method bank transfer EUR (SWIFT), the service is not offered either. What is surprising, though, is that the service is not offered for bank transfer GBP (International).
This is not functional at all, as the exchange accepts deposits with the latest method, but no withdrawals. For bank transfer GBP (UK) as a preferred way of withdrawal, there is a fee of 1 GBP, and the applicable limits (minimum-maximum) are 5 GBP - No limit. The bank transfer EUR (SEPA) method seems to be the most expensive way for withdrawals with a fee of 35 EUR, and the limits (minimum-maximum) are 40 EUR - No limit. As for debit or credit cards, there is a fee of 0.80 GBP / 1 EUR, and the limits are up to value previously deposited.
The trading fees for buying or sell cryptocurrencies are variable depending on the actual amount; they increase in proportion with the amount invested. For an amount of less than or equal to 10 GBP/EUR, the fee is 1 GBP/EUR. For more than 200 GBP/EUR, the fee is 1%, and the deduction is in fiat currency. The limits (minimum-maximum) for all the amounts of trading are 5 GBP / EUR - No limit.
CoinCorner API
This information is about CoinCorner info API, wallet API, exchange API, merchant API, and blockchain API.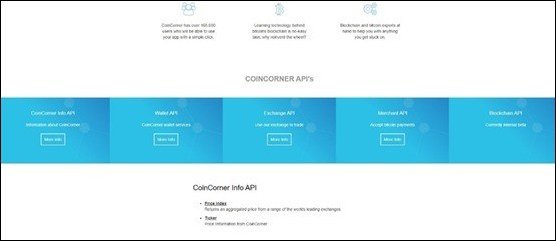 There are details about the API endpoint, API authentication, limits, supporting documents for e-business and e-commerce process, and a link to a list of available API functions.
How to Use CoinCorner Exchange?
The exchange sign-up is very quick and easy. You need to verify your email address to gain access to the platform. To verify your account, there is a message that your account status is currently not verified, and you will be asked to confirm verification once you deposit a further £100. CoinCorner KYC is important If you would like to gain access to other services and increased card deposit limits sooner, then please apply below.
The applications are processed during regular business hours, and you will be unable to process withdrawals until the verification process is complete. The main layout is straightforward with primary tabs to buy and sell, deposit, withdraw, send and receive, affiliate, history, gift cards, and settings. For the affiliate scheme, there are marketing tools to use to promote it, such as a sample HTML link, links, and banners.
The exchange KYC and verification uses a two-factor authentication; you will have to open Google Authenticator and enable Authentication using the mobile application. A QR code needs to be scanned using the Google Authenticator app.
In our CoinCorner review, we covered previously the primary exchange deposits and payment methods and how to buy on the exchange. About the trading process, another reminder that there is no trading platform offered. For any exchange withdrawal, you must verify your account to protect against any fraud. For verification, you must submit a photo identity and proof of address and then submit the application.
Customer Service
Any questions can be sent to the support team at the email [email protected] There is also live chat support from Monday-Friday and between the hours of 9 am and 5.30 pm (UK time). There is also the ability to submit a request.
On the Trustpilot website, CoinCorner has four hundred and forty-four reviews with an average score. The exchange itself has replied to the reviews, either good or bad. Most common user problems are about how to open an account, and that the rates are not as competitive compared to other exchanges.
Is CoinCorner Safe?
Anyone who wants to start trading on one of the crypto exchanges should check if this platform is legit and safe. There are several ways to do that. First, we should see what exchange does to maintain the safety of its operations. Second, we should check the users reviews and the reaction of the platform to criticism in order to understand how the problems are handled if they appear. Below we will figure out if CoinCorner is a scam and is it safe to trade there.
You can rest assured that the company is legit and responsible for its actions. CoinCorner is registered with the Isle of Man Financial Services Authority as a designated business. That's the reason why there are a lot of processes to comply with rules and regulation against fraud. CoinCorner is a regulated exchange which provides a significant degree of safety, in addition to that, there have been reported some attempts to hack it. These attempts fell short. As of 2021, we don't have any info of the successful CoinCorner hacking attempts. 
Now let's see what CoinCorner does to provide safety to the platform. Most of the users' funds cannot be affected by hacker attacks — 95% of the users' money is stored offline. All the online communication is protected by the SSL encryption which is considered to be a seruous barrier for cybercriminals. One of the main protection measures available for users is 2-factor authentication (alternatively known as 2fa). 2fa creates an additional protection layer for the account. Those who try to enter an account or withdraw money from it are obliged to enter a one-time password. This password is genereated right on the account owner's mobile device which is not accessible for hackers. So they won't be able to steal user's money or even change the passoword of the account.
Conclusion
CoinCorner is a regulated cryptocurrency exchange based on the Isle of Man supporting fiat currencies, only British Pound and Euros, and offers minimal digital coins to trade, only four. Its layout is straightforward, very user-friendly, and that means that new users will have no difficulty to get used to the main features of the platform.
A substantial drawback of the exchange is that there is no trading platform at all for advanced trading using technical analysis and analyzing the markets. If you are an active trader, then this exchange is probably not for you. The various fees are complicated, and there is support only during the business working hours from Monday until Friday.
This is another problem as cryptocurrencies markets stay open on a 24-hour basis seven days per week. The exchange will soon launch its debit card for daily financial transactions. Overall the exchange has over 150,000 users. Still, due to the lack of any sophisticated trading platform, we tend to believe that many of the users are from the UK rather than on an international basis.
The main drawback of the exchange is probably that it is offered only four digital coins to trade. This limits a lot the potential for active trading. But if you are a long-term investor not worrying about the daily volatility of the cryptocurrencies, then this should not be a concern.
Mundo
19 December 2019, 11:23 AM
I enjoy trading here, but I wish I could trade with bigger number of the coins. I think, the platform has potential to add more coin. The traiding tools and support system can accept that, I believe
Lenglet
18 December 2019, 9:07 PM
Coinconer is a small exchange with a good working trading platform, I think because of its size it works without big failures and lost. Maybe it could affect the volume, but it definitely doesn't affect the support. My overall mark is 4.
Palacio
17 December 2019, 8:30 PM
I would agree with the other users, that the fee could be less higher. The dev team and support can do their job very professional, but because of their efforts could in vain. Many people won't tolerate that fee.
Umti
16 December 2019, 7:25 PM
Well, I never felt any confusion here. I spent maybe five minutes on the website and I got fully understanding how the platform works. I think, even people with a small experience are able to manage with coincorner
Evian
15 December 2019, 2:13 PM
I don't have much to say, but l'd like to say thanks for the great and proper exchange. Seriously, didn't have any problems or questions at all. It's all good. 5 stars exchange
Radamel
15 December 2019, 10:19 AM
I like the app, easy and clear navigation, fast work of every feature. The service is really reliable. The one is bothering me, I believe, the fee could be less, sometimes it's high
Rondo
14 December 2019, 11:31 AM
Having traded here half a year. I may say that I've never been failed by the exchange. I made a number of different actions here and didn't note any big failure, I appreciate it.
Congo
12 December 2019, 6:34 PM
The exchange set the low limits for Depositing and the fee seemed pretty high in my opinion. But the good thing is an interface, it's really easy in use.