Changelly Pro Review 2021
Sep 14, 2020
Changelly Pro is an extended version of the popular cryptocurrency trading platform Changelly. Unlike the original platform which is rather an aggregator of side cryptocurrency exchanges, Changelly Pro is a full-fledged exchange. It provides a clean intuitive interface for monitoring the markets of interest and a system of signals that make it easier to grasp the necessary information in time. The exchange supports over 140 cryptocurrencies. Changelly Pro is an entry-level exchange. It means that users without cryptocurrencies can start trading there, too, as it supports deposits in fiat currencies.
General Information
The Changelly Pro exchange was launched in 2020. It's worth saying that the platform was developed by the competent team responsible for another cryptocurrency trading spot known simply as Changelly. The original platform has been active since 2015. Changelly is an instant cryptocurrency exchange platform. It's important to note that Changelly is an aggregator of orders from other cryptocurrency exchanges striving to provide users with the best offers on the market. In contrast to the approach of the initial platform, Changelly Pro is a full-fledged cryptocurrency exchange in a usual sense.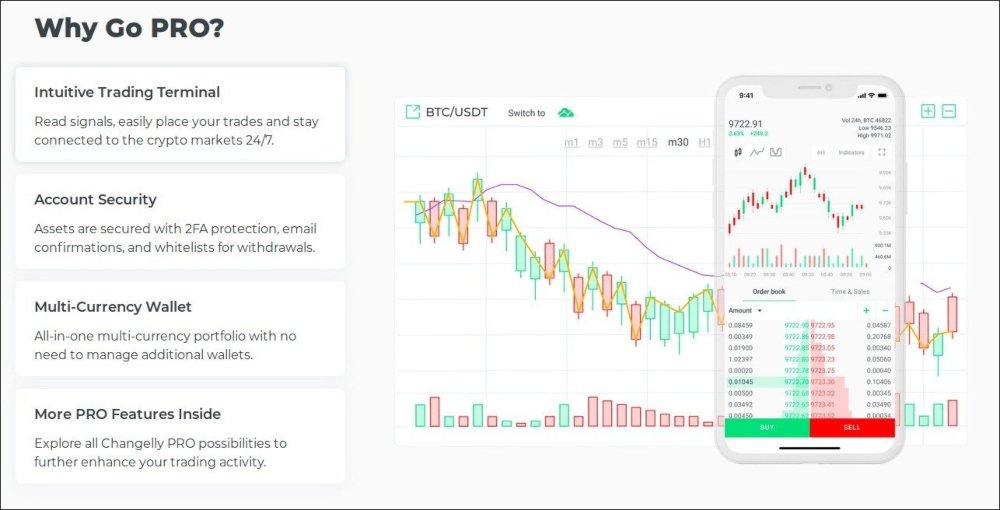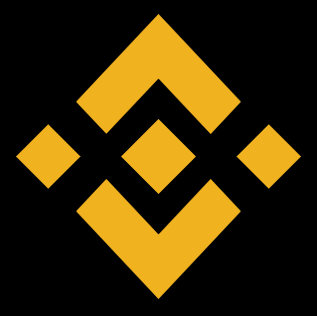 Get Profits with HODLing on Binance Earn
According to the company's statement, the goal was to create a new exchange meeting the most important needs of traders, both novices and experienced ones. The needs mentioned in the statement are the ease of use, low fees, and professional support service. Besides the web version, the exchange is available in the form of user-friendly Android and iOS mobile apps.
Verification Levels
There are three levels of account verification on Changelly PRO: Starter, Trader, and Pro. The Starter level requires only an easy email + password sign up procedure. However, the Starter level users will have to deal with higher fees and tighter limits than the Trader or Pro users. Moreover, the fee discounts that depend on the personal trade volume are not available for the Starter level. Also, the Starter level users cannot regain access to their accounts if the 2fa device gets compromised or if the account is deleted for certain reasons. It's safe to say that the use of the Starter level is not safe. It's much better to go through the verification procedure and get the Trader level to ensure the account protection and enjoy better trading conditions.
Verification levels short guide:
Starter. Withdrawals are limited to 1 BTC a day. No fee discounts. Requires: email.
Trader. The withdrawal limit is 50 BTC a day. Requires: national ID.
Pro. No withdrawal limit. This level provides higher API limits and consultations from the account manager. To get this level users will have to contact platform representatives for assistance. 
To pass the KYC one needs to provide a high-res image of the national or international ID or driver's license. Users are required to provide their full legal name, residency address (including ZIP code), birth date, phone number, and a selfie with documents and a signature sample. The support team is supposed to respond in three days.
Basic Features
Both fiat money and cryptocurrencies can be traded on Changelly Pro. It makes the platform a possible starting ground for those who don't have any crypto yet. Changelly Pro supports several payment methods for those who want to deposit money.
The easiest way to start is by sending cryptocurrencies on the exchange address. To do so one needs to enter an account and click on the Deposit button. It opens the account wallet address (the QR code with an address is also available). All one has to do is to copy the address and send some coins there from the personal crypto wallet. There are over 30 cryptocurrencies that can be used for depositing on Changelly PRO.
Those users who only have fiat currencies will have to buy crypto first. Changelly Pro claims to accept fiat money deposits. From the user's side, that's true, but actually, fiat money deposits are arranged via the Changelly platform. The choice of payment methods for those who want to deposit fiat money is quite wide. One can deposit using Simplex (it accepts credit cards and wire transfers), MoonPay (fiat-to-crypto converter, it accepts credit cards), Coinify (it accepts both wire transfer and credit cards), Indacoin (fiat-to-crypto provider accepting credit cards), and Wyre (the platform accepting bank cards to convert fiat money to crypto). All these services collect different fees, available in different countries, and have other dissimilarities. Happily, thanks to the diverse choice, users can find the best solution.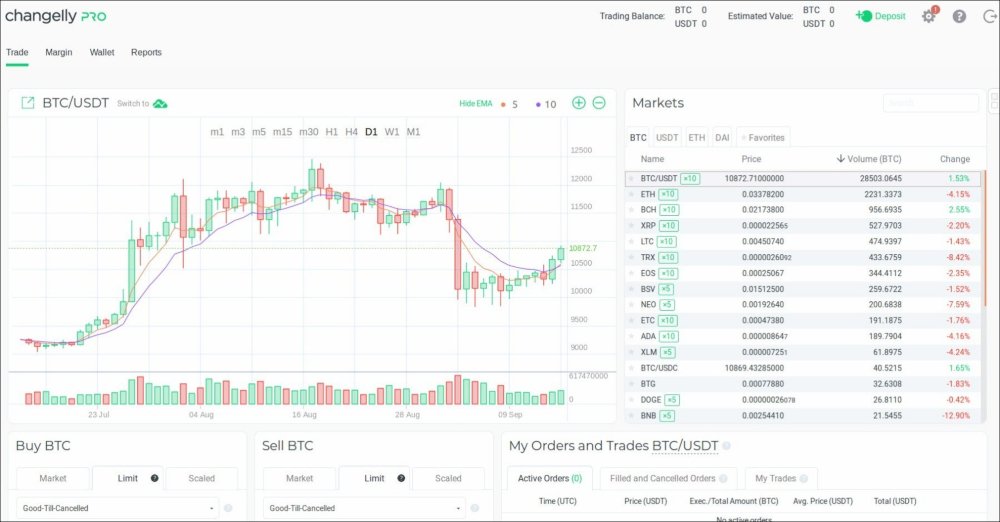 The trading view of the exchange is quite standard. It has a candlestick chart. Buy and Sell boxes. Traders can place market, limit, stop, and scaled orders. It's an important feature, as some exchanges don't support different types of orders which makes trading riskier and less flexible. The order book, the list of sales, and the market depth graph are in place, too. There are four markets on Changelly PRO. They are BTC, ETH, USDT, and DAI markets.
Changelly PRO provides a margin trading feature which is not usual for most of the crypto exchanges. Margin trading allows many traders to maximize profit using leverage. Of course, this trading feature is associated with bigger risks and should be approached with consideration.
Changelly PRO has a referral program. It offers to earn up to 50% of trading fees paid by those who registered on the exchange via the user's referral link.
Fees
PRO version doesn't charge fees for deposits in cryptocurrencies. Depositing fiat money costs from 1 to 7 percent, depending on the chosen payment method and other factors. What is really nice is the level of the trading fees. The maximum trading fee is set at 0.1%. That's much lower than the average industry level. Moreover, depending on the 30-day personal trade volume both takes and makers can enjoy smaller fees (makers get bigger discounts). The minimum trading fees (for those whose trades are worth 150,000 BTC in 30 days) are 0.04% (for takers) and 0.02% (for makers). Another nice trait is the lack of the minimum withdrawal threshold, so traders are free to withdraw any amount of money anytime. The withdrawal fees are flat (meaning that the commission doesn't depend on the transaction volume). BTC withdrawal costs 0.0004 BTC, XRP withdrawal fee is 0.25 XRP,  0.003 ETH for the Ether withdrawal, and 4 USDT is charged when Tether gets withdrawn.
Security
One of the ways to make trading on Changelly PRO safer is account verification standards applied by the exchange. The platform is compliant with the global AML and KYC requirements which makes it extremely uneasy for fraudsters to steal money from Changelly PRO accounts.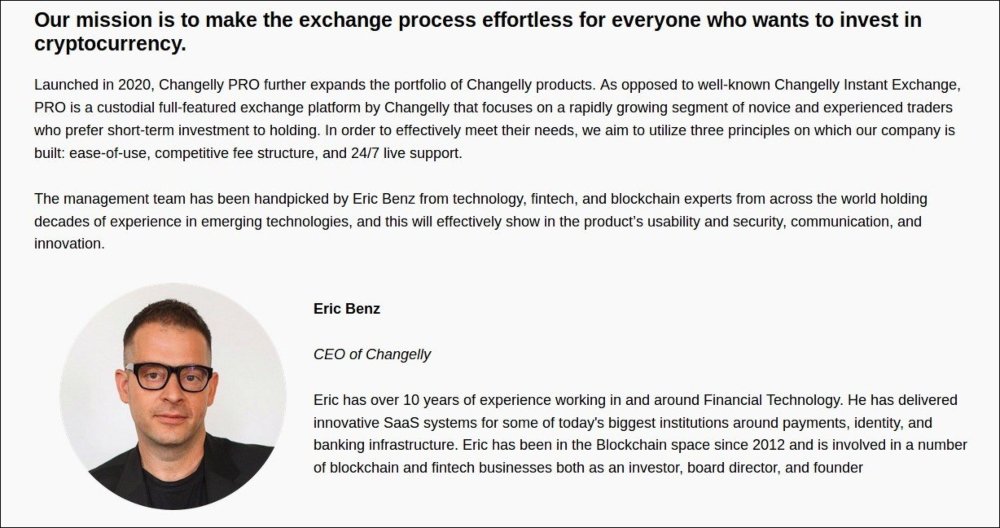 There is not much information on the protection measures provided by Changelly PRO. Like on most of the exchanges it is possible to activate the 2-factor authentication. This solution makes it impossible to enter the account, withdraw coins, or make critical changes in settings without the physical possession of the user's mobile device with the app that creates short-term one-time passwords requested in mentioned situations. Such a protection measure helps to stop most of the thieves. Also, users can enable a whitelist of addresses (the Whitelist section) so the intruders won't be able to withdraw money to addresses that are off the list. Among other security features there are YubiKey, the active sessions monitor, and the Terminate All Sessions button).
The safety of the account depends on users, no less than on the platform. Paying attention to suspicious activity on the account, avoiding proceeding to the phishing websites links, setting a strong password (and changing it from time to time) — all these and other things will help to maintain the funds and data security.
Orient
25 November 2020, 3:17 PM
Thanks for the stable work and fast support.
Benn
21 November 2020, 3:13 AM
True pro, I'm convinced. Trading tools are the most convinient.
Panitka
17 November 2020, 6:28 PM
I like the extented version. It's stable.
Rojo
15 November 2020, 6:08 PM
The good addition to the first version of changelly.
Mone
14 November 2020, 10:42 AM
The main thing is the stability, it provides it.
Morghan
6 November 2020, 2:42 PM
Everything is good and just amazing. Excellent platform.
Flores
4 November 2020, 10:19 AM
There are many scummers, but trust these guys. A trustworthy platform.
Erik
30 October 2020, 7:45 AM
The pro is fine. The dev team provides a good service.
Sasha
24 October 2020, 6:33 PM
The exchange's without failures. So true.
Andly
21 October 2020, 7:25 PM
I found it really easy to use and really user friendly.
Noris
17 October 2020, 5:28 PM
So far so good, I didn't expect that the exchange can be that fast.
Kramaric
14 October 2020, 9:37 PM
I found on the internet the good reviews, I've tried and it looks great. It deserves a five stars mark.
Vally
11 October 2020, 11:31 AM
It's a good start. Some bugs and errors are ok, I can deal with that.
Arcot
4 October 2020, 8:57 AM
The good and readable chat make the trading easy and convenient. I highly recommend to check the full version of changelly, it deserves an attention.
King
3 October 2020, 11:22 AM
I expected to see more active support. Nowadays, it seems they are not working well, I guess. But the platform is quite all right, I hope it's getting better.