Bybit Exchange Review 2021 - Is It Safe?
May 04, 2021
What Is Bybit?
Bybit is an exchange that opened in March 2018 and allows users to trade perpetual cryptocurrency derivatives with leverage up to x100. The company is headquartered in Singapore and the company is registered in the British Virgin Islands. The team consists of professionals in their field from the most popular companies Tencent, Morgan Stenley, and some others. It uses reliable Bybit trading tools to ensure reliable trading. Perpetual contracts are available: BTCUSD, ETHUSD, XRPUSD, EOSUSD, and linear BTCUSDT. Bybit is among the top 5 platforms in terms of futures trading volume.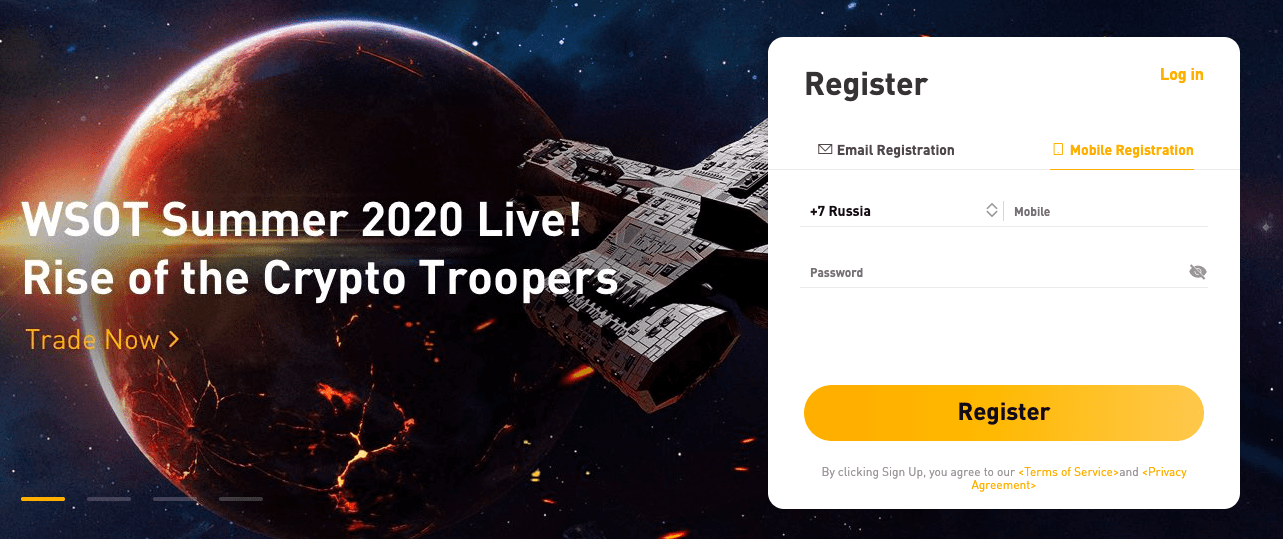 The Bybit exchange is focused on users from all over the world, therefore, it offers a multilingual interface and technical support, a demo account, 24/7 operation of operators, an efficient and fair trading environment.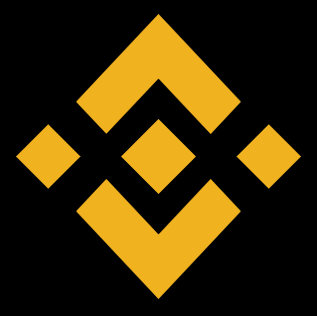 Get Profits with HODLing on Binance Earn
The platform has 150 thousand registered users. Of these, 12 thousand are active daily. The daily trading volume averages $ 500 million, but reaches $ 4.5 billion at peak activity. Also, the exchange has a multilingual interface and supports 6 languages.
The mobile application of the exchange is available for both users who prefer iOS and Android, in addition, there is the possibility of strategic notifications through the application (notification of changes in price, volume or other parameters that you can configure yourself). This function has gained great popularity among traders of all countries for its convenience and the ability to monitor changes in the market from the screen of your phone.
For novice traders, the platform will be especially useful, as a guide with detailed instructions has been created for beginners, as well as a demo account where a client can try his hand at trading cryptocurrency (cryptocurrency trading strategies). There is also a separate section for users with the latest news and informative articles.
Anonymity is another important feature of the exchange. Bybit offers its customers registration by phone or email. No other data is required from you to start trading.
Features
The platform has a fairly simple and intuitive interface. An experienced trader will need no more than 20 minutes to understand the main functionality of the site. For newbies, it will take additional time to understand the basic features.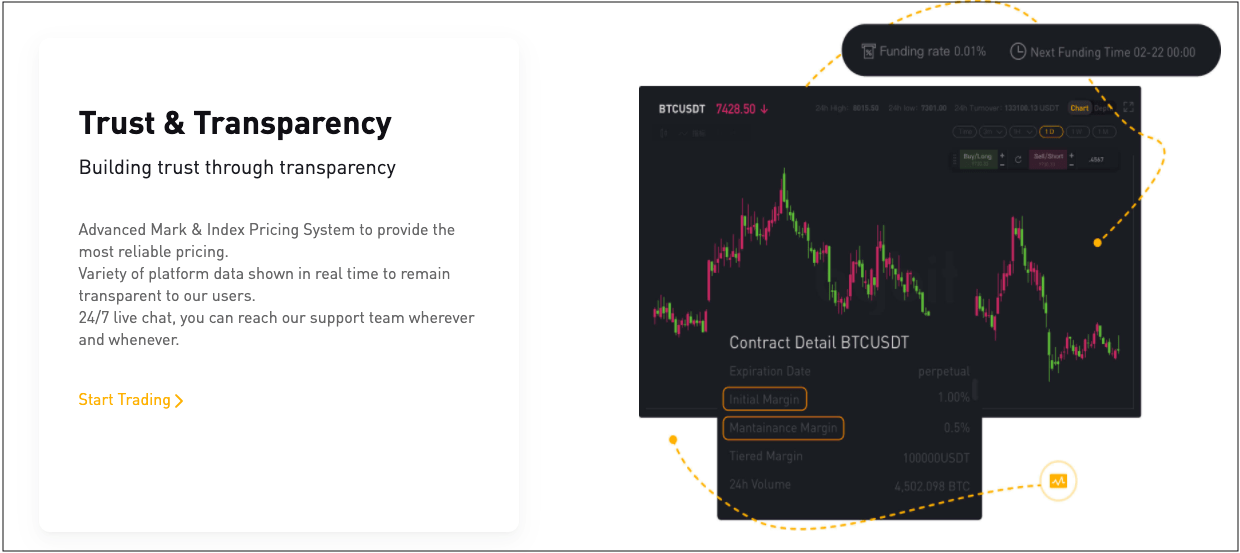 For the convenience of customers and the creation of high liquidity, the Bybit exchange developers have provided the following features:
Powerful core of the system that allows processing up to 100,000 transactions every second without overloading;
Leverage up to x100;
Portfolio margin;
Hedging;
Several types of orders and closing strategies;
High liquidity;
Technical support works 24 hours a day, 7 days a week. Answers in any of the available languages;
The safety of assets is ensured by moving them to offline wallets;
High technical equipment. The server works smoothly, updates are implemented in real-time.
Also, Bybit uses a fair price tagging mechanism. The index price is used to calculate the profit and loss for trades. This parameter is based on the average price of an asset on the exchanges Coinbase PRO, Bitstamp and Kraken, but takes into account the variation between the price on a particular exchange and the average price for all three sites. The more the price differs from the average value, the less weight is assigned to it.
Referral Program
The Bybit Affiliate Program opens up additional opportunities for users to attract new audiences to the platform.
Users will be able to receive up to 30% commission fees for transactions made by traders listed on the exchange, as well as receive a number of additional privileges, information about which can be found here. The referral program allows you to receive a bonus of $ 10 for each referral, the deposit of which will be at least 0.2 BTC.
Bybit Fees
The company operates on the basis of a maker-taker commission model. This means that the exchange charges a commission from traders if liquidity decreases and part of the funds are returned if liquidity, on the contrary, increases. Bybit collects a trading commission for completed trades:
taker - a user who accepts an offer from the order book at a market price - pays 0.075% of the transaction amount;
maker - a user who publishes an order and offers a price - receives a rebate of 0.025%.
There are no fees for deposits and withdrawals on Bybit, but users need to be mindful of the fees for blockchain transactions.
Funding fee
Another type of commission, information about which can be found when carrying out a financing operation. The essence is similar to the overnight rate and is the financing fee. Assuming that margin trading is based on "borrowing" positions, the user either pays for funding or gets paid for it. However, unlike commissions for transactions, financing is paid by traders directly, without the participation of Bybit. The rate depends on market conditions, as well as interest rates, therefore it is not fixed and may change daily. You can find out about the financing rate when you open a position. The value is indicated in the "Position Information" column.
Withdrawal fee
The advantage is that no commission is charged by the exchange for replenishing the balance and withdrawing funds. However, when withdrawing earnings from a user, a miner or network commission for blockchain mining may be withheld.
How to Get Started with Bybit
In order to sign up, you need to click on the "Register" button located at the top of the main screen of the official website.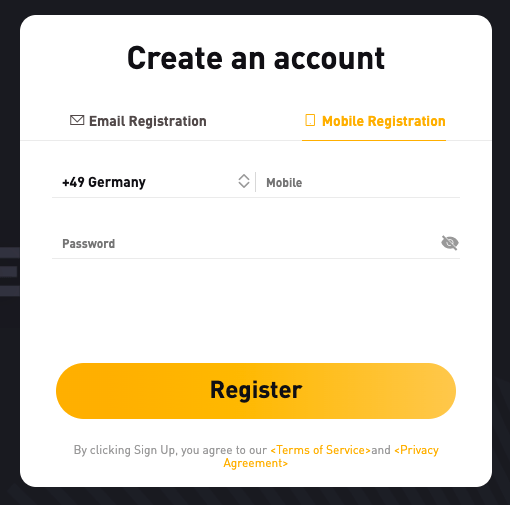 When registering, you can create an account linked to your email or mobile phone number. Select the option you want and fill in the fields provided. The password must be at least 8 characters long, contain numbers, and capital letters.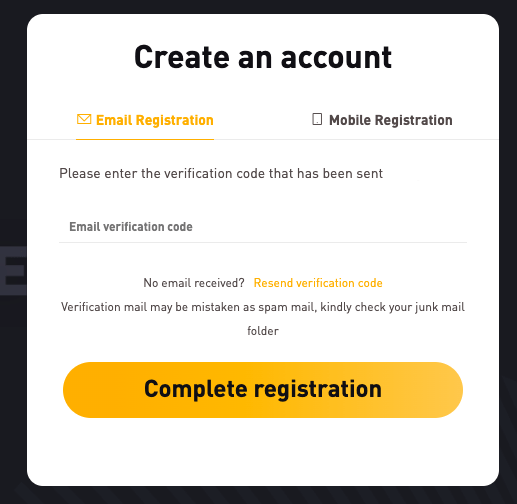 Enter the code received by e-mail or SMS. You need to hurry because the code is only valid for 5 minutes.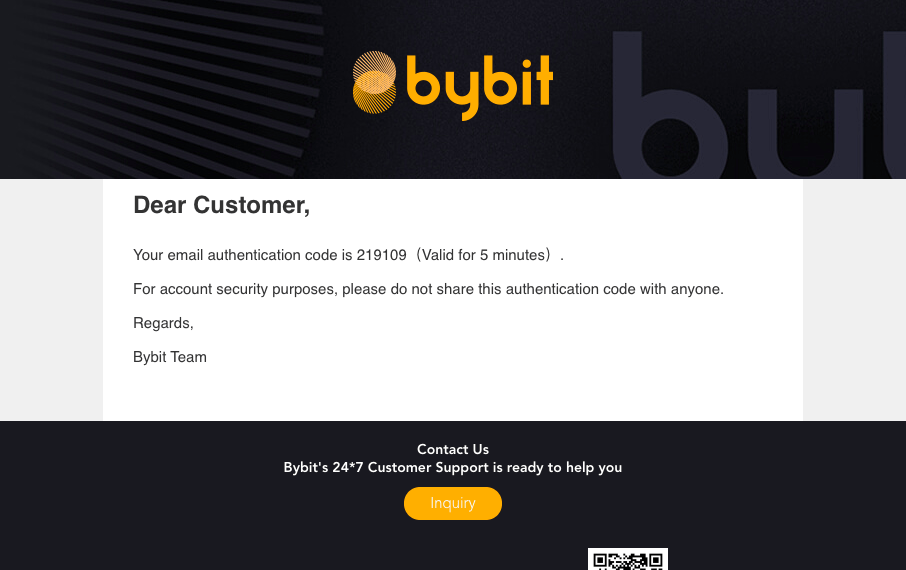 To enter your account on the Bybit website, enter your registration email or mobile phone number and password. If two-factor authentication is connected to the account, then the code is 2FA.
That's it! Now you can use all the Bybit functions!
How to Use Bybit
The trading terminal has several blocks:
An order book in which you can see all the currently valid orders available for buying and selling;
Currency rate chart, which is updated in real-time;
Information about active and completed transactions;
List of last completed transactions;
Review of assets;
Orders for the purchase and sale of cryptocurrency;
Information about the current contract;
Market activity for available assets.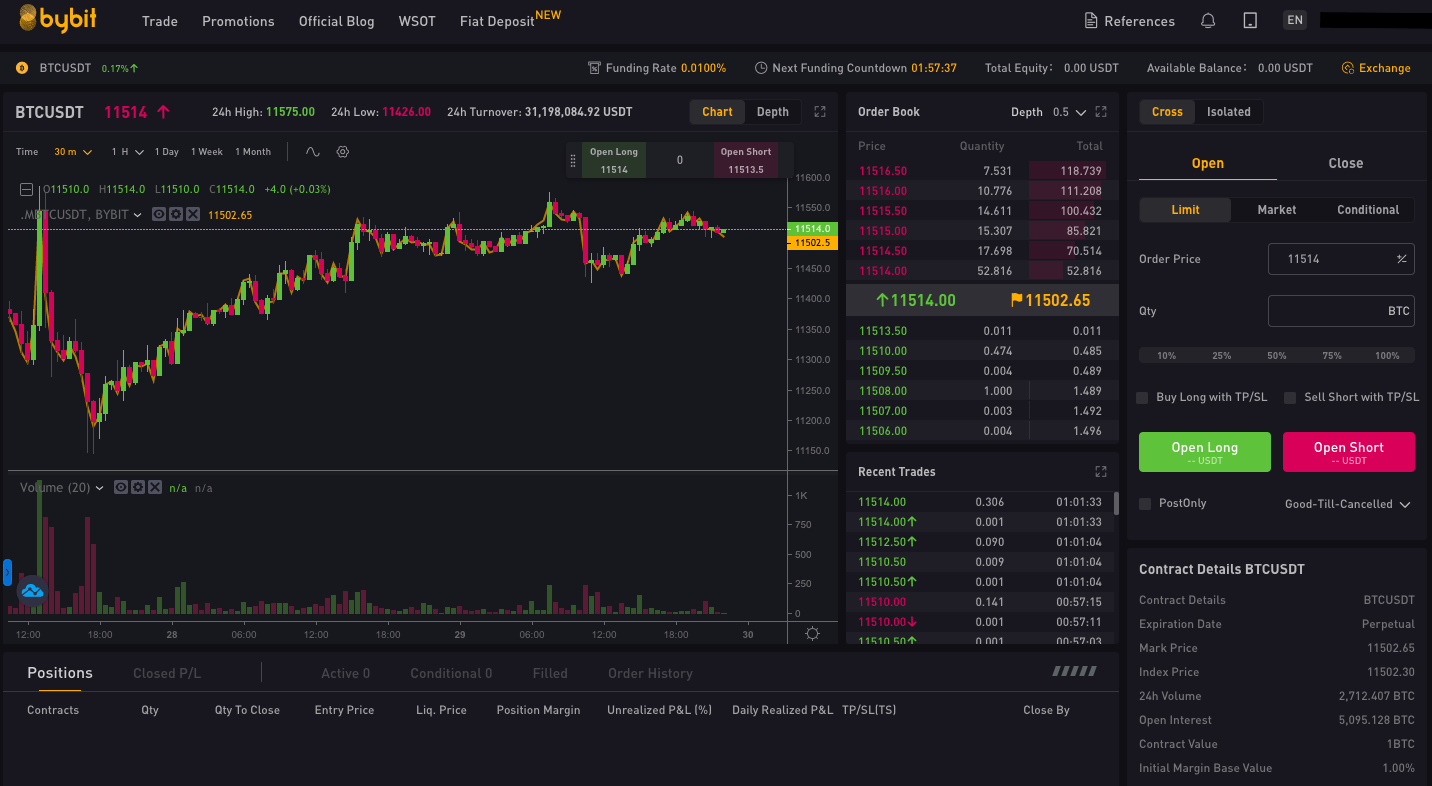 The broker also allows clients to set take profit and stop loss for orders. Moreover, there is the possibility of trailing stop positions. After opening a position, a trader can watch and manage it in the corresponding window with charts. To enable users to trade 24/7, a mobile application was created. Versions are available for both Android and iOS systems. The application is perfect for those traders who travel or do not have constant access to a computer or laptop.
Funds are credited to the Bybit account after one confirmation of the transaction in the blockchain.
Withdrawal requests are processed three times a day (UTC time):
at 08:00, applications received before 07:30 are processed;
at 16:00 - applications received before 15:30;
at 00:00 - applications received before 23:30.
The payment goes to the user's wallet 1-2 hours after processing.
Verification
Another feature of the exchange is the complete anonymity of users. That is why traders are not required to undergo verification to trade. For privacy advocates who are worried about the risks of disclosing personal information, this aspect is especially important. To register and verify an account on Bybit, you only need an email and a phone number. You won't have to go through the laborious procedures associated with the KYC policy.
Customer Service 
In terms of communication channels, you can ask for help by writing to the online chat available on the exchange platform. Online chat customer support is provided 24/7 in all languages ​​into which the exchange website has been translated.
Alternatively, you can ask for assistance by writing to the [email protected] email address or [email protected] if your request is more technical in nature. Unfortunately, customer support is not available by phone and the exchange does not have a direct phone number.
Of course, if you have a general question that does not concern your account, you can always use the comprehensive "help" section. It includes a list of frequently asked questions and other helpful guides to help you trade.
Is Bybit Safe?
Bybit is an exchange that has troubles with security at times, however, it does a good job in addressing the issues and helping customers if the problem occurs.
The exchange uses a system of hierarchically determined offline wallets to store all assets, and all withdrawal requests are processed manually 3 times a day. When the user funds need to be moved, Bybit uses multi-signature in order to safeguard the transactions. All the online data on the platform is protected by the SSL encryption.
You can secure your account using different methods. One of them is enabling confirmation via email. It will make it impossible to perform certain critical actions (signing in and withdrawals, for instance) without confirmation by email. Alternatively the confirmations can be sent via SMS.
The better version of this feature is 2-factor authentication which is also available for the Bybit customers. When 2fa is on, users are required to enter a one-time password each time they try to perform a critical action. This password is generated on the account owner's mobile device and is relevant only for half a minute. No one besides the account owner would be able to enter the account, withdraw money from it, or change the password.
Conclusion
Bybit is a decent option in terms of the criteria for choosing an exchange described in the study. The disadvantages of the project include the lack of support for fiat payments, an unfinished mobile application and a limited list of assets for trading.
Bybit developers consider the main advantage of the platform to be high order processing speed, regular updates without server downtime and round-the-clock user support. This platform is suitable for both experienced and beginners.
Славик
8 February, 8:51 AM
Эта компания является законной, однако это был ВТОРОЙ и последний раз, когда я их использую. ДВА основных случая, когда приложение должным образом не остановило мою потерю, не разместив / не изменив мой ордер без уведомления, я потерял ВЕСЬ свой портфель. Я провел исследование и нашел других людей, у которых была такая же проблема, и единственное решение, которое у них было, - это переход на Binance. Я пытаюсь сохранять спокойствие, но это два раза, когда я терял большие суммы денег, потому что мой стоп-лосс не работает. Что не так с приложением, что это произошло сейчас? Я отправил подробный запрос по электронной почте и запрос на покрытие моих средств из-за сбоя приложения. Есть так много проблем, что я не считаю нужным продолжать использовать приложение или Bybit в этом отношении. мой предполагаемый полный убыток в этом приложении составляет 800 долларов из моих первоначальных 900, и я никогда не сталкивался с проблемами, способствовавшими этой потере, на любой другой платформе. Мое электронное письмо было отправлено несколько дней назад, и на него еще не ответили. Я потерял такую ​​большую часть своих денег, и я просто хочу возмещения моих Ethereum и USDT. Меня не волнует потенциальный доход или что-то еще, мне нужна только моя первоначальная сумма.
UID: 2193531

Обновление: я дважды обращался в службу поддержки клиентов. Они вообще не были инвестированы, и они сказали, что моя проблема была другой проблемой, чем я объяснял, поэтому они не будут мне помогать. Когда я отправлял ответ, он просто пересылался мне. НЕ ИСПОЛЬЗУЙТЕ ДАННУЮ КОМПАНИЮ И НЕ ДОВЕРЯЙТЕСЬ НА нее. используйте вместо этого BINANCE, до сих пор с этими парнями были только проблемы.

Обновление №2: я был на связи 5 раз; ожидание №6 с отделом ошибок платформы. КАЖДЫЙ раз, когда я связывался с ними, они полностью неверно истолковывают мой вопрос и говорят, что не могут мне помочь. Ребята, вы не читаете подробностей? Жалоб на подобные вещи так много, что я мог серьезно предположить, что происходит групповой иск. Исправьте свое приложение и возмещайте убытки людям, потерявшим деньги, не извиняйтесь просто так. 0/5, если бы мог.
diocane
6 February, 2:42 PM
100% rigged.
Spread between market price and last trade price is too high, if you close a position with less than 15% profit you lose money basically.
Сергей
4 February, 9:29 AM
Байбит -воры,хамы,крадуны чужих денег.
Моя история началась с регистрация на сайте байбит. Перевёл на сайт 1385 USD в надежде поторговать криптовалютой.Но на следующий день обнаружил, что мой баланс 0. При обращении в поддержку мне сказали будем разбираться. В итоге ни ответа ни привета. Если хотите чтобы ваши деньги украли , переводите их на байбит.Сайт мошенников, разводил, воров которые должны сидеть в тюрьме ,вот мой отзыв.
Trent
31 August 2020, 7:49 AM
The design of the platform is cool, but there is a lot of work ahead. The dev team ought to fix the slow work of the website some tiny failures. In general, the exchange is all right.