Bleutrade Exchange Review 2021 - Is It Safe?
Fees:
Maker 0.25% / Taker 0.25%
Fees:
Maker 0.25% / Taker 0.25%
May 28, 2020
The Bleutrade exchange came to existence in March 2014 with a goal to provide customers with a kind of service that would give them a new understanding of what financial freedom is. Unlike many similar platforms, Bleutrade has a thing for innovative solutions and for the use of nascent technologies. Being passionate about altcoins and the impact they have on the cryptocurrency market, the Bleutrade team is open to listing new coins and tokens that appear quite frequently these days.
Basic Facts
When the Bleutrade exchange only started operating, the goal set immediately was to provide customers with a venue for secure trading, with a large number of assets to choose from and as little red tape as possible.
The blockchain technology that has made it possible ensures that operations on Bleutrade are completely transparent and have turned the exchange into a very much user-friendly venue for cryptocurrency trading.
Even though the country of Bleutrade's origin is Brazil, in 2018 the exchange relocated its head office to Malta, which by that time had turned into a totally blockchain-friendly jurisdiction and started offering wide opportunities to companies working in the DLT industry. Here, the Bleutrade exchange followed the suit of such global giants, as Binance, which came to Malta from Singapore. Thus, Bleutrade was first Latin America's crypto exchange to do that.
The daily trading volume of the platform totals approximately $1 mln but gradually this figure is growing as more traders come to buy and sell on the Bleutrade exchange.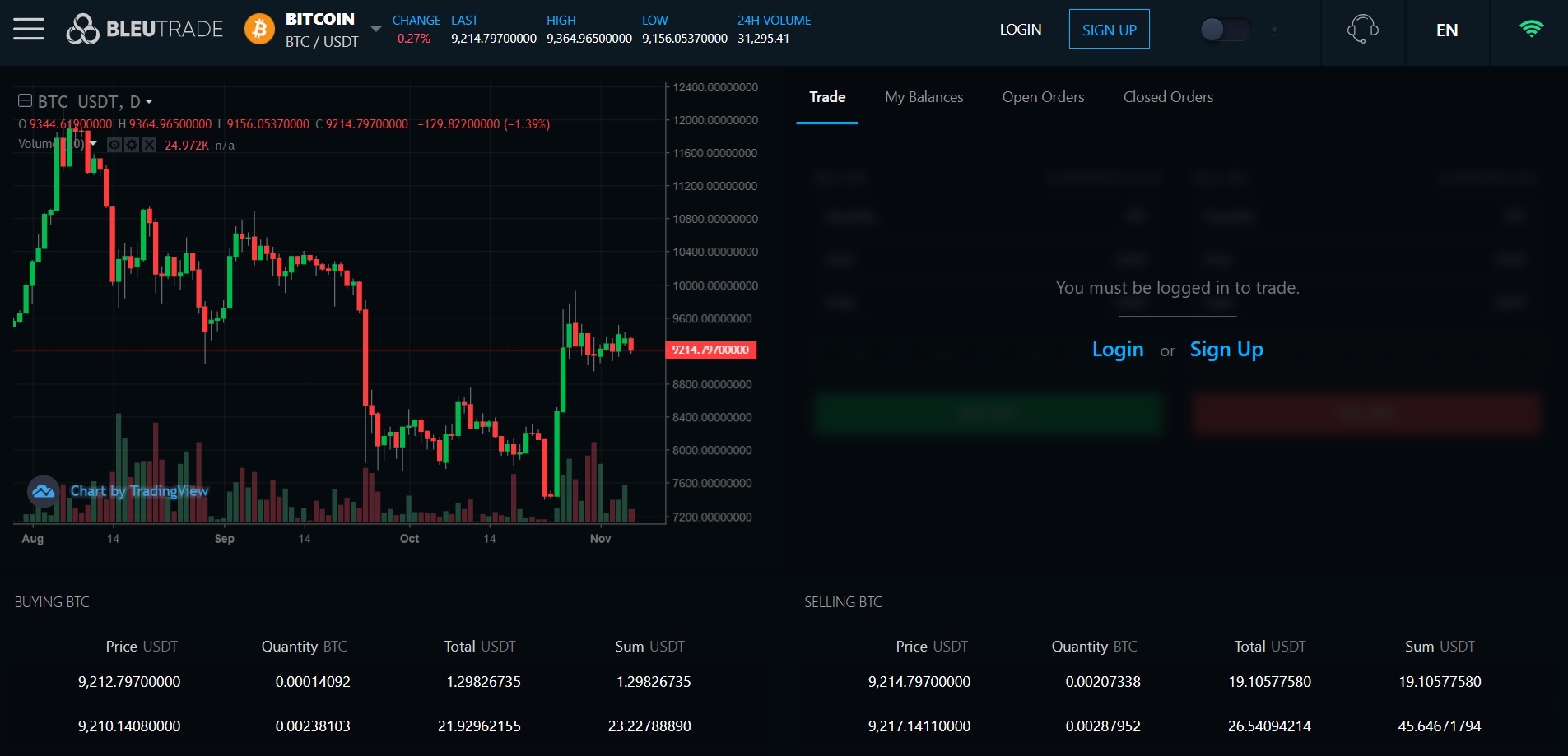 Is Bleutrade safe?
One of the priorities that the Bleutrade exchange team set itself is security. To ensure it for customers, Bleutrade uses a highly secure service for storing digital assets – the Bleutrade wallet. Apart from that, it is completely safe to use the platform thanks to an advanced type of protection against DDoS attacks and a multi-factor authentication mechanism.
Thanks to the state-of-the-art security features, Bleutrade ensures that its clients get to use a secure, reliable product that is easy to operate even with very little or no experience.
Bleutrade exists for several years and so far there are no known cases of significant misconduct from the exchange's side.
Among negative reports, there are complaints about bots that make trading on Bleutrade a less pleasant experience than it could be. Another concerning point is the delays of withdrawals although that's a problem common for many cryptocurrency platforms. We should realize that delays don't mean that users lose money. Such an issue as a slow support reaction is another problem that is common for many cryptocurrency websites and Bleutrade is not an exception.
However, all the mentioned issues don't mean that the platform is malicious. It just has some points that can be improved.
How to buy on Bleutrade?
Any new trader must first sign up and set up their personal trading account. Then you need to make a deposit and put on some crypto on your account – the Bleutrade exchange works with digital assets only, no trades with fiat currencies are supported.
You can even use exclusive AMI orders for buying and selling crypto and it will work without your active participation.

Bleutrade fees
The fees on BLeutrade are quite similar compared to other crypto trading platforms. On limit orders, the maker and taker fee amount to 0.25%. On AMI orders, the maker fee is not charged, while the taker fee constitutes 0.25%.
Those trading fees are usually called 'flat' ones, and this is quite common among cryptocurrency exchanges.
The Bleutrade withdrawal fees vary from one cryptocurrency to another.
| | |
| --- | --- |
| Bitcoin Cash (BCH) | 0.001 BCH |
| Bitcoin (BTC) | 0.001 BTC |
| Dash (DASH) | 0.001 DASH |
| Epacoin (EPC) | 0.0 EPC |
| Ethereum (ETH) | 0.01 ETH |
| Litecoin (LTC) | 0.001 LTC |
| Niobium Coin (NBC) | 1.0 NBC |
| NFXCoin (NFXC) | 10.0 NFXC |
| Tether (USDT) | 1.0 USDT |
| XBANC (XBANC) | 0.1 XBANC |
The amount of crypto to withdraw depends on the level of your account verification – i.e. to what extent your follow the KYC ('know your customer') requirements.
If your trading account is not verified even to the slightest degree, you will not be able to withdraw any funds. If you provide your full name, the country of residence, and link your phone number, that will allow you to take off 0.25 BTC per day.
In case you upload your selfie photo and your ID, you can withdraw 25 BTC per day. If you upload documents proving the amount of your income and the address of residence, you can withdraw over 25 BTC (depending on the type of your profile on Bleutrade).
How to deposit to Bleutrade?
As was mentioned above in our Bleutrade review, the exchange provides trades only with digital assets. So, naturally, you can only deposit crypto. The easiest method of acquiring cryptocurrencies for trading is to buy them on a different crypto exchange or on a peer-to-peer one and then deposit your crypto to Bleutrade.
These days, some services start working with crypto payrolls, when employees of particular companies or freelancers get a portion of their salaries paid out in crypto – this is another way to enter the cryptocurrency market and to start trading crypto.
However, if you want to start a career of a crypto trader, you had better get down to working with digital exchanges anyway and the sooner the better.
Fees to deposit cryptocurrencies to the Bleutrade exchange are zero.
The Bluetrade affiliate program
Bleutrade offers its customers to take part in its affiliate program allowing them to make some passive income in crypto for spreading the word about the exchange and sharing Bleutrade reviews with their friends, colleagues, and relatives.
It is enough to send your personal referral link to your colleagues or friends to let you get a passive income after they sign up for Bleutrade, set up a personal account and start buying and selling crypto assets on the platform.
Is Bleutrade legit?
Bleutrade works in full compliance with the Maltese laws and regulatory rules relevant to the sphere of trading digital currencies - Virtual Financial Assets Act, CAP. 590 laws of Malta ('VFAA').
However, Bleutrade customers should be aware that cryptocurrency trading bears significant financial risks due to the constant volatility of digital assets and their derivatives. The price of digital coins may drop or rise significantly at any moment unlike fiat currencies backed by governments or the so-called 'stablecoins' – crypto pegged to stable assets, most frequently to the USD.
Bleutrade has posted a warning to its current and potential customers on its website.
Conclusion
Since cryptocurrencies are going to become more and more popular in the future, Bleutrade intends to work better for its customers to provide them with excellent services of the highest quality and make an environment where they can trade and earn their profit on crypto safely.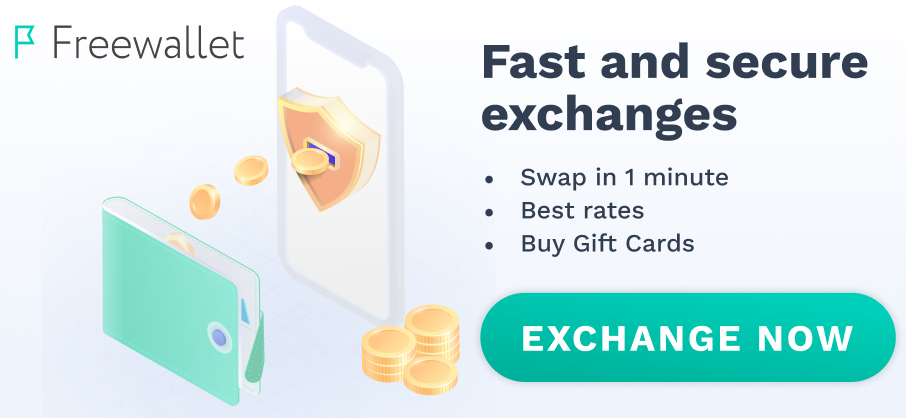 I used Bleutrade for a long time, was probably my favourite of the exchanges. I used to trace between CESC and BTC (back when CESC was still active). never had any issues with them, and I still maintain an account for the occasional trades I still make, though these days am more of a HODLer than a trader.
attention arnaque totale ! Un certain Damien Achille est le correspondant principal de bleu trade . L'argent part sans revenir, j'ai mis 250 euros et il me demande ensuite 1520 euros pour acheter un robot de trading...pas de profit généré, que du vent. Faites très très attention c'est une arnaque