BKEX Review 2021 - Is It Safe?
Dec 08, 2020
Contents
Exchanging goods is something that people have been doing for centuries. When the normal currencies or FIAT started to be used, the exchange market moved over and started trading those. As cryptocurrencies began to appear and gain in popularity, the need for crypto exchanges was born.
In the first several years, exchanging cryptos wasn't as easy as today. Since there were no exchange services, the process wasn't as straightforward, and not many people knew how to do it. Today, it's a different story.
The increase in popularity of cryptocurrencies increased the need for exchanges, leading to today's market, which has a plethora of options. One of those options is BKEX which I'll be taking a look at today.
As part of my BKEX exchange review, I'll also answer a common question that is asked about this exchange "is BKEX exchange safe?" so that you know if you should avoid it or not.
What is BKEX exchange?
As you have probably guessed from the introduction, BKEX is a crypto exchange that claims to be a platform for "sunshine trading." Based on the company's claims, all transactions are monitored by an outside company, meaning that you should be sure that things are super safe and secure.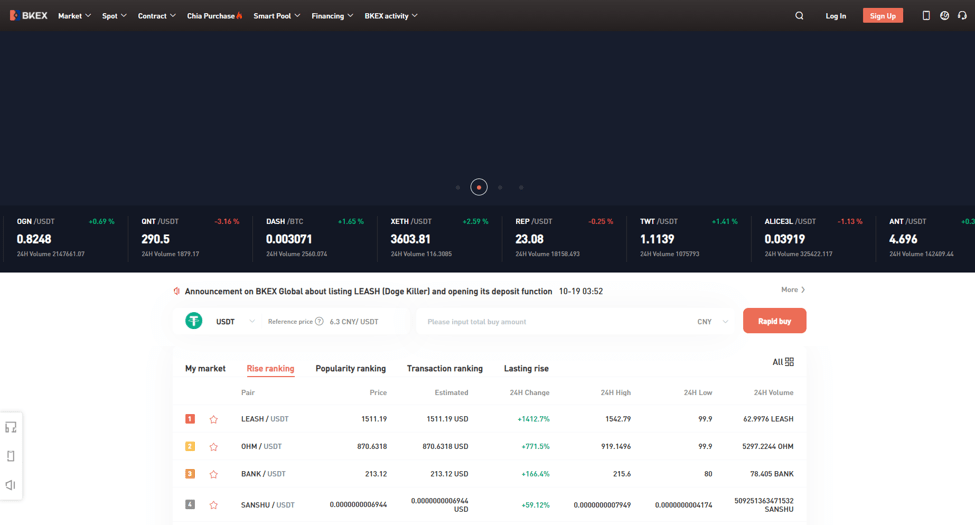 BKEX was founded in 2018 in Chengdu, China, meaning that it's a relatively young player in the crypto exchange market. Despite that, the headquarters of the company are in the British Virgin Islands. The company's founder is Lion Ji, and there isn't too much info available about the company.
BKEX exchange features overview
When it comes to features, BKEX has a good amount of those on its sleeve.
Talking about the numbers, the service offers access to over 250 coins, which is a pretty good number. It covers the most popular tokens that we all love to buy and trade and quite a lot of the less popular ones. As a bonus, BKEX adds new listings on a regular basis, meaning that the number increases constantly. As for tracing pairs, the number is slightly disappointing. With over 400 pairs, you don't get much flexibility as some of the other exchanges on the market.
In terms of access, anyone in the world can use the service. There are a few exceptions to this, and the biggest one is the US. Since the platform isn't regulated, US residents won't be able to utilize it.
One thing that many consider being a slight downside is the lack of fiat support. Not having this means that you will need to purchase the tokens elsewhere. It may be a bit problematic for beginner traders as they have to move from one platform to another.
BKEX advertises itself as a sunshine trading platform, but most people are confused by what it means. The explanation is that the exchange gets supervised and audited by an external company to avoid any misdoings.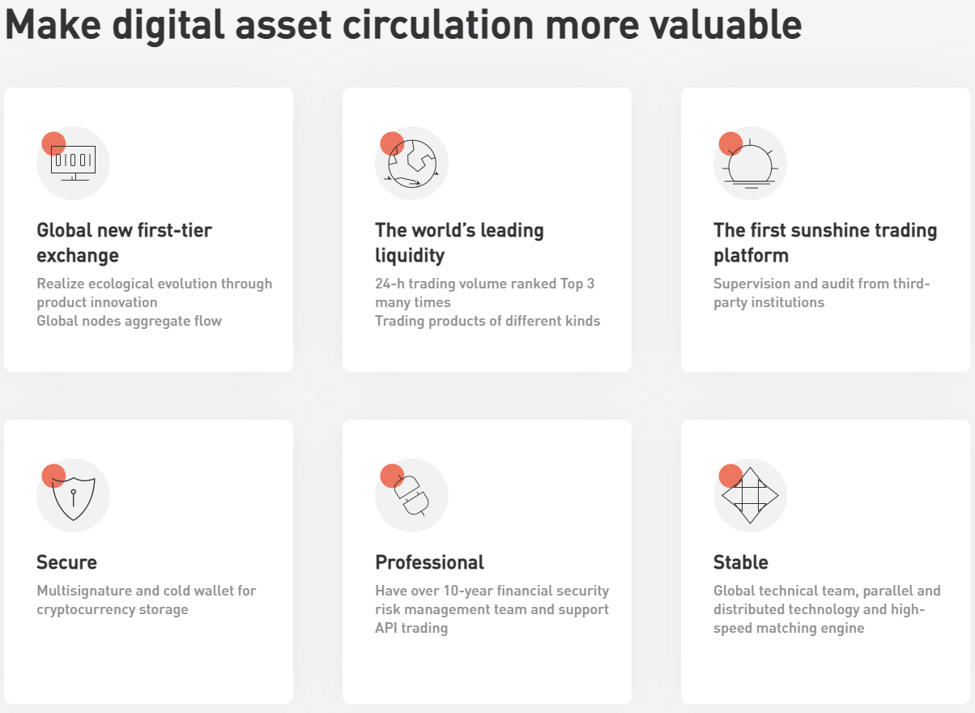 On the usability side of things, BKEX offers plenty of flexibility. The exchange can be used as a web service, meaning that you can access it on any device with a browser. Plus, there are also Android and iOS apps for people that want to trade on the go.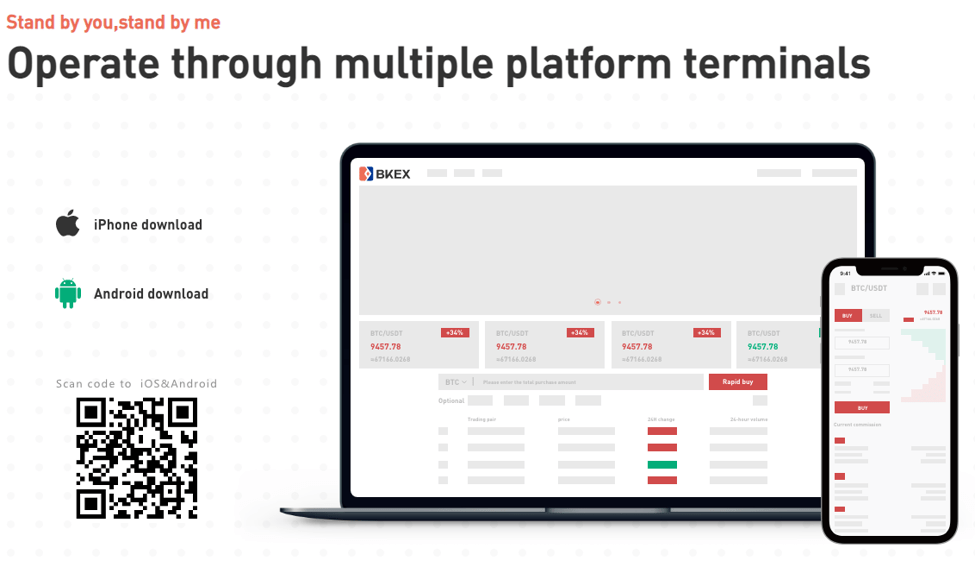 Stability and speed are two important aspects of running a successful exchange; at least, that's what BKEX claims. With that in mind, the service is hosted on a powerful and fast network, ensuring that users have no problems accessing it.
One thing that is a bit unique to BKEX that sets it apart from most of the other exchanges is the additional features. Apart from the trading feature, people who have mining rigs at home can also participate in BKEX's mining pools. In addition to that, as Chia mining became more and more popular, BKEX implemented that feature as well. As part of the company's mining hardware, you can subscribe yourself to the Chia cloud mining and earn money from that.
Finally, BKEX is an exchange that also has its own token. BKK is the token in question, and it is based on a trans-free mining model. The transaction fee is allocated in the form of a BKK income to all token holders. There are 160 million coins in circulation, and that is the hard cap set by the network.
BKEX exchange fees
The fee structure of BKEX is a bit unusual, but it makes sense. Since there isn't an option to purchase coins with a fiat currency, the only fees that you'll see are when trading or withdrawing.
Handling fees depend on whether you are trading or not. For regular trading, the maker fee is 0.15%, while the taker fee is 0.2%. When it comes to fees of perpetual contract, the maker fee is 0.02%, and the taker fee is 0.05%.
In terms of withdrawing, the fees are associated with the coin in question. There is a minimum and maximum amount for each token that you can withdraw at once and a daily limit. The fee for each coin is different, and so is the value. To check the fees in greater detail, head over the BKEX's website and check the token you have in mind.
The deposit goes without fees because you will be using crypto coins you already own, so keep that in mind if you decide to use BKEX.
BKEX exchange security features overview
As for security, BKEX is a platform that claims to be very secure, meaning that you shouldn't worry about someone stealing your funds.
Everything on the service is encrypted, and on top of that, it uses a cold wallet with multi-signature offline storage. Going for this option means that it's extremely difficult for a hacker to get access to anyone's wallet. The option to enable two-factor authentication is also available, and BKEX has an extensive guide on how to keep your wallet and account protected.
BKEX exchange verification process
A while after launch, BKEX allowed users to trade only by signing up for the service without verifying their identity. Recently the platform started implementing KYC and offered several verification tiers where users can benefit from some extra features.
Regular unverified users can still trade, and even though you will have some limitations, the experience won't be terrible. BKEX also has merchant tiers called V1 and V2. For both, you will need to verify your identity by uploading a photo of you and your ID and undergo a video call for the final verification.
V1 merchants can publish 2 buying and 2 selling advertisements and are limited to $100,000 buying advertisements. V2 merchants' limit is increased to 4 buying and 4 selling advertisements with a limit of $500,000 buying advertisement.
Is BKEX exchange safe and legit?
Looking at the security features that the platform implemented, safety shouldn't be an issue. The 2FA, combined with the cold storage, means that it's almost impossible for someone to get access to your tokens.
As for the legitimacy, yes, the service is legit and undergoes an audit from a third-party company. Despite that, things aren't so positive.
Is BKEX exchange a scam?
This is where things start to get interesting. For a while, BKEX seemed to be a decent exchange platform, and users were happy. More and more reports came in claiming that they had issues withdrawing their funds in the past year. This isn't a good sign for the service, and many say that it is a scam.
BKEX exchange pros and cons
You shouldn't expect a service to be perfect, so don't expect BKEX to have any disadvantages.
Pros
Mobile apps available
Acceptable fees
Plenty of supported coins
Cold wallets
Two-factor authentication
Cons
It doesn't support fiat currencies
Many users struggle with withdrawals
Conclusion
I've reviewed plenty of exchanges, but BKEX seems a bit different. On paper, things are looking pretty good, and it gives you the impression that it's a solid platform for crypto trading. Like most exchanges, it cannot offer everything that people would want, so don't expect it to be perfect. With that said, there is the elephant in the room – withdrawals.
In the past year, many users have had problems withdrawing their funds from the platform, meaning that many consider it to be a scam. Even though the service didn't have that rating in the past, it does now.
I wouldn't say that it's a 100% scam, but I would advise you against jumping on it head-on. There are other options out there, and I would suggest checking them out first.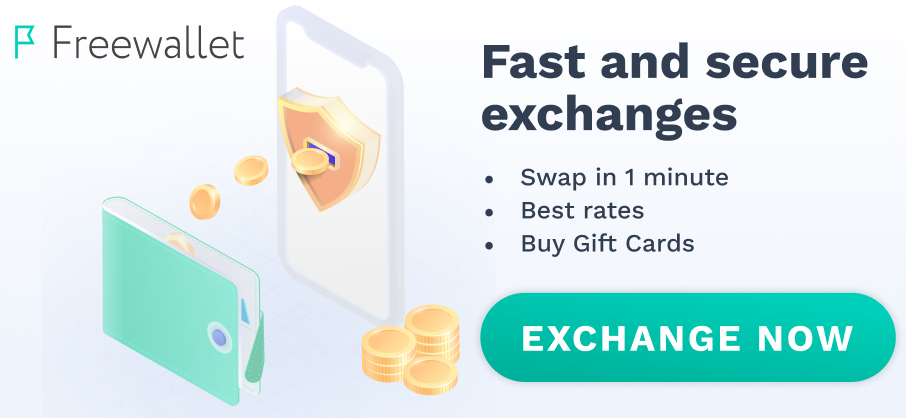 há 48 horas que espero que a compra de crypto que fiz este esteja carregada e nem o suporte da plataforma me ajuda.
Cuidado.
Scammers! They took $2500 away from me and $1500 from my friend
I liked its support team, decent people