BingX Review 2022 - Is It Safe?
Jan 18, 2022
BingX was established in the year 2018 and it is a platform for crypto trading that provides its consumers with derivatives, copy trading services and spot trading. Their service is available for more than 100 countries on the globe. 
This article is going to uncover an in depth analysis of BingX's platform. It will provide you with the overall BingX review so that readers thinking of investing in this platform will know how it actually is.
About BingX
BingX claims that they have opened the world of cryptocurrency for almost everyone, connecting individuals with experts, and creating an exchange platform that is simple to invest in, is engaging and transparent.
The automatic copy trading feature is unique and no other platform has it. Making a profit is just a click away. The customers are able to copy the way experts trade and hence by doing this they can gain profit like any professional trader.
BingX permits clients to exchange not only cryptocurrencies like ETH or BTC but it also gives a facility of trading global indices and also various contact trading items. Its main objective is to provide a secure and fair platform and give its consumers a great trading experience.
Customer Reviews 
Reviews are an important factor when evaluating any product/services. The reviews provided by the customers of this platform are on the positive with just a handful of negative ones. The consumers are highly satisfied by the work of BingX and recommend it to everyone who wants to step inside the world of cryptocurrency trading. Many of the positive reviews usually state that BingX is a trading platform for all levels of traders. 
BingX Features 
Now let us find out more about the features this platform provides to its clients.
Instant Crypto Trading
There isn't any complex process you have to follow for trading. You can trade the currencies with just a click on the exchange option.
Advanced Exchange Platform
Traders need availability to a more advanced platform for exchange and keeping this in mind, BingX satisfies its consumers in this area. It gives its clients a modern, easy to use and well-designed platform that is compatible with both desktops and smartphones. Additionally, the TradingView provides the customers with charts that incorporate indicators, multiple chatting tools and overlays.
Demo Trading
Each new account that is created receives virtual-based coins that are issued by BingX that is 100,000 VSD coins. The tokens provided can be traded without making an actual deposit first. This feature allows the new users to get familiar with the process of trading and get to know how to conduct leverage trading through the practice money provided by the platform.
Copy Trading
For those curious about duplicating the exchanging techniques of the best traders, BingX provides this highlight. In this manner, everybody can learn from investors' strategies who have become successful in this field and know the methodologies they have to carry out every day. Still, there is some risk involved, but it is mitigated with the help of experienced traders. Though you have to give them 8% of your profits gained because of their efforts. All you have to do is copy what an expert has done and gain profits in a similar manner as theirs.
New Features
Arbitrage Bot 
Arbitrage bot is a trading strategy in which BingX users can automatically buy low and sell high in a specific price range through a program. In the volatile digital asset market, the use of arbitrage bot can avoid erroneous trading decisions caused by human factors to a greater extent. Arbitrage bot will assist BingX users in strictly implementing the user-set low-buy high-sell transactions strategy. With its core of "buy low and sell high", Arbitrage Bot is considered to be more applicable in a sideways market. Beware that unilateral rise and fall of prices would probably bring certain asset losses to BingX users.
"Feed" Function
BingX officially launched the "Feed" function, which supports global BingX users to share their trading ideas and discuss the latest market trends in real time. It's where professional traders can post their views on the crypto market and learn from each other's trading strategies. The "Feed" feature sends real-time comments from traders in the form of easy-to-read graphic messages. In this way, users can keep abreast of the latest developments in the global crypto financial market. The content includes, but is not limited to, crypto news updates, technical analysis, and perspectives on key events driving the market.
"Copy Trade Pro" Feature
BingX officially launched the "CopyTrade Pro" feature, seeking and serving outstanding traders in order to enhance the social trading experience in the crypto world. At present, this feature has attracted many excellent investors and traders. After accessing the API of other exchanges like Binance (will support more exchanges soon), traders' performance will be fully displayed in BingX. Investors can choose to synchronize the investment actions of specific traders based on their historical performance and evaluation. The feature allows the average investor to construct a complex trading strategy without the hassle of tracking the market and studying market points.
Traditional Markets 
Not only does BingX let you trade cryptocurrencies but also provides exposure to the traditional markets. As an end result of this cost movement of markets like forex, indices and commodities can be conjectured.
Supported Pairs 
When compared to the other similar platform, BingX provides the consumers with various trading pairs. The derivative trade moreover provides traditional markets and digital currencies that you will be able to trade in high margins. Trade markets like indices, crypto pairs and commodities can be seen by customers who use Bitcoin or USDT as collateral. There are thirty plus trading pairs that are available with leverage for trading. The prices of crypto pairs that are offered by BingX are presented in a simple and easy to view manner. 
Leverage Trading 
BingX permits leveraged exchange to its clients. It permits interminable contracts. People thinking of leveraged trading ought to be mindful of the dangers included. Whereas leveraged exchanges have the potential to create tremendous benefits, they can even lead to similarly huge losses.
Leverage Limits
For leverage trading on BingX, the maximum leverage will vary as it depends on the product you want to trade. Etherium perpetual has maximum leverage that is 100x. USDT and Bitcoin contracts have a leverage of 150x that is higher than the other exchange platforms. The other cryptocurrencies on the platform have their maximum leverages as either 50x or 30x. For indices and commodities, the maximum leverage is 100x and for FX pairing the maximum leverage is 300x.
Mobile Support 
Most crypto traders accept that trading on a PC gives more ideal conditions. Due to the large screen of the computer extra information can be displayed and the charts are easier to read. But not all the traders who are experts, trade with the help of a desktop computer. Many individuals prefer trading on their smartphones and on the move. BingX provides an app that is compatible with both iPhone and Android users. No information will be missed via it and on top of that, it is easy to use.
Trading Fees
The trading fees at BingX, is slightly below market average. Trading fees at BingX is as follows : takers pay 0.045% per order and makers pay 0.02%. 
Withdrawal Fees
With low trading fees, many might wonder what BingX withdrawal fees are. Withdrawing bitcoins has a flat rate of 0.0005 BTC per withdrawal. This is far less than average as well. 
Deposit Methods
Currently, the only assets that BingX accepts are cryptocurrencies. In order to trade on BingX, one will have to register an account or wallet that allows Fiat to crypto exchanges before transferring to BingX to start trading. 
Is the Platform Safe?
To date, there is no event of security breach reported on BingX. Even when the market conditions are not steady because of market depth, which is in turn because of the various liquidity providers. It has a good security and safety record. The use of 2-step verification technology helps to secure the accounts in a better way.
Conclusion 
When it comes to a user's experience BingX takes great care. It is a promising exchange platform. It will still have to make more contacts to be able to help more people related to trading. Overall, I would say the platform scores well against other crypto exchanges and BingX has an edge on copy trading. With good design and constant updates on their copy trading system, it is indeed an exchange that is for all traders.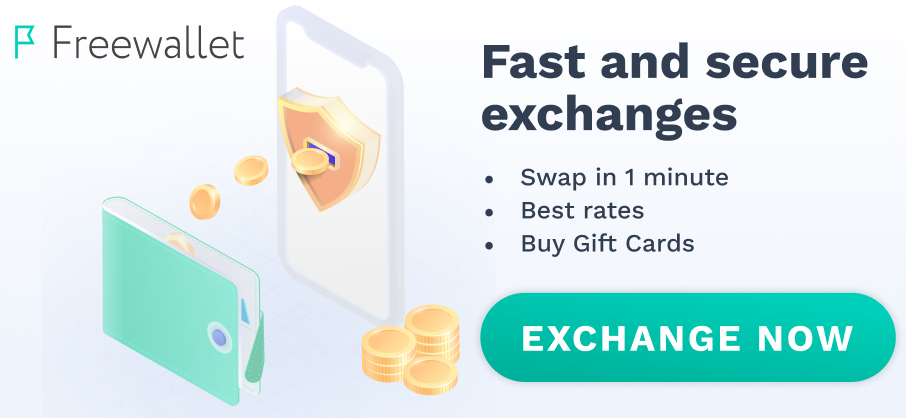 И я оставлю отзыв о BingX. Выбор криптобиржи оказался для меня достаточно сложным и я долгое время изучал различные рейтинги, ресурсы и тд. чтобы подобрать для себя платформу. В конечном итоге мой выбор пал на BingX, о чем я совершенно не жалею. Но должен предупредить, что для начала торговли в нормальных условиях необходимо обязательно пройти процесс верификации. Без него просто так приступить к работе не получится. В целом, достоинств у данной биржи предостаточно, например: Много монет, много пар, приветливый интерфейс, свое удобное приложение, функция копитрейдинга развитая очень высоко и технологично ну и много остальных возможностей. Отзывчивая служба поддержки. Все супер, все нравится.
Выбирал эту биржу на основе того, сколько она работает на рынке. BingX на рынке с 2018 — держится и очень быстро развивается. Нравится демократичное отношение к пользователям, наличие кредитного плеча, бонусов и ивентов, так как я — трейдер и большое количество инструментов.
Пишу о себе потому, что удачно получилось вывести деньги. Поначалу возникли некоторые сложности. Потом разобрался и смог поднять на колебаниях битка довольно-таки неплохо. В общем, получается, что для начинающих здесь будет средне, есть моменты которые нужно изучить(понятное дело вы не конфеты на рынке продаете). Но если с головой дружишь, сможешь разобраться.
Биржа хорошая и даже отличная, выбор хороший, есть фьючи, споты все что нужно. Русскоязычный интерфейс опять же(который кстати говоря улучшают и редактируют постоянно). Радует, что биржи стараются не только для Джонов и Смитов, но и для нас, Ивановых и Петровых. А когда они заинтересованы в нас, то и дают нам больше возможностей, чтобы мы не уходили
Пользуюсь биржой около года, часто участвую в ивентах и даже выиграл 1 раз. Считаю что биржа подходит не только для опытных, но и для новичков. Комиссии тут низкие, требования к депозиту минимальные, так что трейдеров опытных много, и пообщаться можно. Сам слежу за трейдерами со всего мира в ленте. Вобщем торгуем и торгуем шо еще делать)