Bancor Network Review 2021 - Is It Safe?
May 29, 2021
Bancor Network is a Decentralized cryptocurrency exchange. The exchange was launched in 2017. Its reported volume is about 40 millions of dollars. Bancor Network has 106 available trading pairs and 116 coins. 
The exchange doesn't have Fiat deposits option. Bancor is focused on crypto-to-crypto trading. Despite that, the traders have got the possibility to use fiat currency through the exchange's partnership with Simplex. 
Margin trading option is not available on the exchange.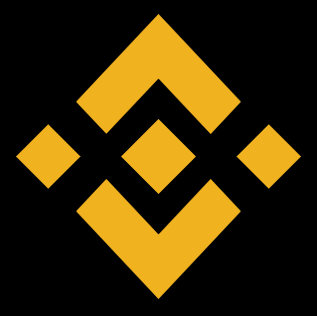 Get Profits with HODLing on Binance Earn
Bancor accepts credit card payments. The great advantage of the platform is the absence of fees. The exchange doesn't charge any fee both for the deposit and withdrawal operations. The exchange doesn't demand user id or some other personal documents for verification, but you need to provide your phone number in order to verify your account.
Mike
14 November 2020, 10:53 AM
I noticed the other reviews are quite old. I use Bancor Network as a liquidity provider. Beats me why anyone is still using any other AMM. As far as I know only Bancor offeres permanent loss protection. And there are still rumours of a giant airdrop for BNT holders at some point in the future. The interface is perhaps not as simple as some competitors, but it's not bad either. And in the end, I am here to make money so I'll get used to any interface if I have to :-)
Benacia
4 January 2020, 7:10 PM
The exchange offers an easy way of trading and the big choice of tokens. I like the website and interface, it's a credible place.
Crul
3 January 2020, 7:39 AM
The exchange is focused on the etherium tokens, I think, if you have some of them you may change them without problems here. The interface as simple as it can be, you can just chose the token and set the price. Everybody can manage with that.
Cornelius
2 January 2020, 1:49 PM
No doubt, a solid exchange with a professional approach. I ve been trading for almost a year and haven't seen any issues. Everything is great. I really appreciate this exchange.
Edmound
29 December 2019, 1:01 PM
I think, bancor works like a good exchange. It had got a big variety of tokens and the exchange happens fast. I'm satisfied with it.
De souza
25 December 2019, 6:21 PM
Everything is fine, the support, transactions and other stuff. But, if they had added fiat that would have been amazing. That's why I give 4 stars.
Tomaso
13 October 2019, 10:19 AM
Bancor is a truly trustworthy place in the crypto world, it provides great support and great exchange service. It has decentralized system and I am sure it has bulletproof security. I haven't heard about any successful hacks or smth like that. well done
Victor
12 October 2019, 1:50 PM
I think this exchange hardly can be called "a trading platform". The trading system looks like simple exchange, if we talk about that, it's a good exchange. But as a trading platform is not that great. It wasn't made for that purpose, I guess. For me, it's a big disadvantage, but if your are looking just the exchange it perfectly matches.