Aphelion (CLOSED)
Country:
Saint Kitts and Nevis
May 30, 2020
Update 31.01.2020: The project is closed
Aphelion is a new decentralized exchange that is powered on the NEO-blockchain. It was launched in January 2019. The exchange states on its website that it never holds or stores tokens and is totally open source, community driven.  
At Aphelion, takers pay 0.07% and makers pay nothing at all. Deposit fee is zero. Also you pay no withdrawal fees at all. The Aphelion wallet / DEX is available on desktop (Windows, Mac and Linux) and through mobile usage (IOS and Android). In addition, it also has a web-based version of their wallet. The wallet/DEX is available in 7 languages, including Dutch, English, German, Russian, Chinese, Korean and Japanese. The Aphelion wallet offers the possibility to manage your coins quickly and easily. 
It's possible to set a fee for sending your coins. This has the advantage that your transaction gets a higher priority and is processed faster. There are 3 markets, NEO/GAS/APH, with different NEP-5 pairs, where you can trade the following coins: NEX, DBC, TOLL, ASA, NKN, PHX, SOUL, EFX, CPX, TKY etc. It is open to citizens or residents from the United States and other countries seeing as they never hold their users' assets.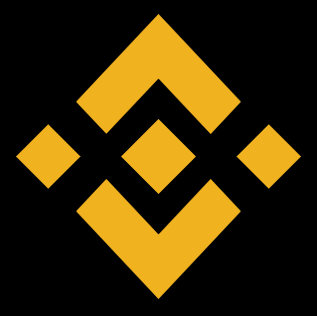 Get Profits with HODLing on Binance Earn
KYC procedure: required. 
Hohma
2 January 2020, 9:48 PM
Like the other decentralized exchange it supports fiat and can trade here without having the crypto before, nice. No need in long verification, that is defenetly a big advantage.
Suarez
29 December 2019, 9:20 AM
As I understand, they exchange is going to close. I don't see the other reasons beside that why they could suspend the operations with all trading pairs. They didn't even send any messages. Just suspended.
Max
24 December 2019, 11:02 AM
Smth new at the market, I was attracted by the decentralized structure and the design of the web site, the exchange looks solid and no doubt it is going to develop rapidly soon, but it needs to say that they have to do a lot in order to put the project on the feet, first of all, they have to increase the liquidity, without that, they are not be able to make the next step.
Rogue
29 November 2019, 12:53 PM
The exchange isn't fully complete, it's got some bugs, in addition i hope they will release the mobile app, that will be a great feature. I'm going to follow this project, it seems up-and-coming.
Jared
28 November 2019, 12:41 PM
When I try to make a transaction I don't see the final amount of the operation. Probably, it's a bug or maybe it's supposed to work this way. Anyway, I'd like to see that amount, not to calculate it by myself.
Boris
21 November 2019, 9:54 AM
The platform blindsided me and decided to disable all my trades on the platform. That's very interesting why they did that. Doest it mean, that the exchange is a loss-making?
Zvonimir
13 October 2019, 10:43 AM
A small and new place. It's got a number of the features like peer-to-peer trade and decentralized system. The exchange can be quite popular some day. But, at that moment, there a lot of rivals and the aphelion developers have to do their best and resolve the liquidity issue on order to attract the traders.
Heelk
12 October 2019, 11:19 AM
A Brand new exchange. It's a decentralized exchange and it's got its own perspective. But at that moment the liquidity is not so high, and it imposes some limits.