ACX Review 2021 - Is It Safe?
Full address:
Level 1, 89 - 91 City Rd, Southbank, 3006, Victoria, Australia
May 27, 2020
ACX is an Australian exchange focused on the local market. It offers a number of cryptocurrency pairs against AUD, BTC and USDT — quite a modest range. It's noteworthy that every trade on the exchange must exceed over $50 000 USDT by volume. Therefore, we are not surprised to know about a leading position of this exchange on the Australian market in terms of volumes.
Among other Australian exchanges, this platform is believed to have the most liquidity.
The trading fees are 0.2% for both takers and makers. The 4 account types serve to various types of traders. Security is enhanced by the 2FA feature offered, as well as Cold Storage facility. API is available for automatic trading. 
AUD deposits and withdrawals from/to bank accounts are free. Withdrawal limits are present. Promotion campaigns are offered on occasion.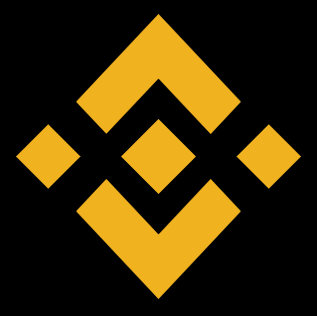 Get Profits with HODLing on Binance Earn
Funs on the leveraged trading won't find the platform helpful because this option is not enabled. 
US citizens are not accepted on this platform. ACX is headquartered in Hong Kong.
KYC procedure is mandatory.
jeffrey galik
1 September, 1:31 AM
I am unable to withdrawal my USDT from ACS. It repeats that i have insufficient funds
Zablack
23 January, 10:47 AM
Good and fast AUD deposits and withdrawals.
Gee
24 June 2020, 8:22 PM
I don't see they are scum, but sometimes it seems that they have to do something with the maintenances. It's annoying.
Gumri
3 January 2020, 10:18 AM
Acx is a simple exchange, but with not so low fee. It's defenetly focused on AUD and Australian people. So, I wouldn't say that the exchange is bad, I think it can be perfect choice for the guys with AUD. Unfortunately, i have just eth, it's not a profitable place for me.
Lilian
24 December 2019, 6:09 AM
It doesn't make any sense if you are going to trade with BTC or ETH. This exchange perfectly matches for the AUD operations 'cause it's free and this is the main advantage of the place.
Tibo
1 December 2019, 3:54 PM
That's the largest Australian exchange and it has a good reputation, i know what I'm talking about. I've been trading here approximately a year and it shows a great result, I did have any issue here, it worked fine.
Petrus
10 October 2019, 9:14 PM
Well, it really easily to trade with AUD, it goes without any fee. And it means that exchange is focused on Australian. If you have AUD you are welcome, it was made for trading it here.
Olssen
10 October 2019, 10:48 AM
No fiat and high fee, these two aspects can wipe out the benefits of the exchange. I would trade a lot in the platform but these things stop me from doing it.
Baryshnikov
19 September 2019, 2:11 PM
An Australian exchange. It's a good one. The exchange is not so popular and I think its worth to take a look on it. The exchange team is skilled and they realy understand the crypto market and give the advice and help with any issues.