Tiger King Coin (TKING) Review - A Crypto-Meme Ruler
Mar 10, 2022
Tiger King Coin, the crypto token inspired on a Netflix's series, hasn't been able to keep up the good performance after the 2nd season of the show that inspired this 'regal' new coin.
TV Shows, famous characters, fashion statements and more have always been major inspirators for new creations and services. This is the case when it comes to the 'Tiger King' coin. As with many things that rise quickly to stardom, some of these novelties are also doomed to experiment with a major, quick and steep fault. At least this seems to be Newsweek magazine POV.  Is this the case with the 'Tiger King' coin? Let 's take a look.
What is Tiger King coin?
Tiger King Coin was inspired by the homonymous Netflix show - 'The Tiger King'. A big success for binge watching and posting memes on our social profiles when the pandemics first hit, the show gained its fan-base and even a few conspiracy theorists weighed in on what they considered Joe Exotic's innocence. 
Who is Joe Exotic? The 'Tiger King' himself. Joe managed to own a zoo focused on having big felines as its main attraction - for which he charged so folks could have the experience of touching and being near a lion or a tiger. in 2019, Joe Exotic was sentenced to prison, accumulating a total of 17 federal charges for animal abuse & also two counts for presumingly hiring a hitman to murder a direct competitor - Carole Baskin. Crazy, I know. What's even crazier, though, is that despite being sentenced to 22 years in prison, this person managed to create and monetize their own self and reputation and enter the crypto world for a good bucks.
In May 2021, Tiger kING coin was announced, and launched, from the Twitter account of the Tiger King himself:
"My Official Tiger King coins will help me fix children's smiles/faces, fight justice and prison reform, and save animals in the wild."
The project/coin describes itself as 'roaming the crypto jungle' and claims that it will show the world where the crypto crown belongs.
Big aspiration, I know.
The truth is that the Tiger King coin price rose from its launch until October 2021, where it reached its ATH (all time high). The second 'Tiger King' season premiered around this time, and the token's price fell, like, hard.
We can observe this in Coinmarketcap's charts, where there is a clear and rapid decrease from the ATH the token experienced back then, not even testing support levels and diving deep through the charts.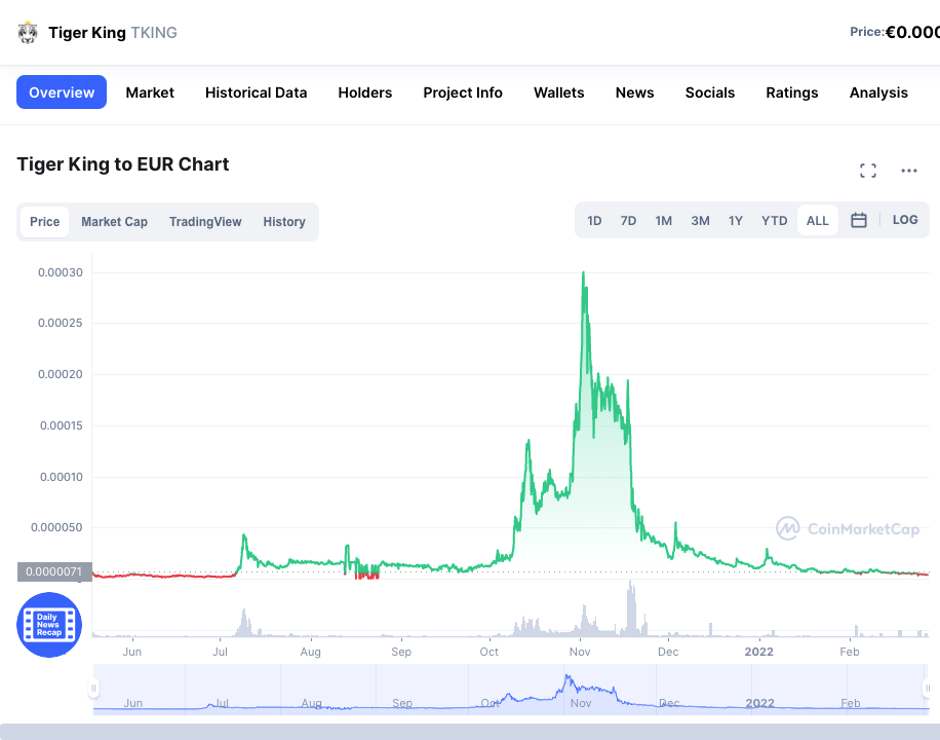 On November 2nd, the price of the token reachd 0.0002962$, less than a month later the price had fallen down to 0.00002277$ - ouch.
As of the time of this writing, 28th of February, the Tiger King coin value was of $0.000004098 and ranked at the #1367 place in the market. 
Tiger King coin tokenomics
The Tiger King project had been audited for smart contract security, and passed. Which is a good thing to take in consideration.
The total supply is of 900,000,000,000 tokens of which 189,000,000,000 have been burned.
Yep, those are big numbers, but they can be checked on the Tiger King crypto website, which displays an interactive chart and extra info on the coins tokenomics. Plus, there's also a roadmap.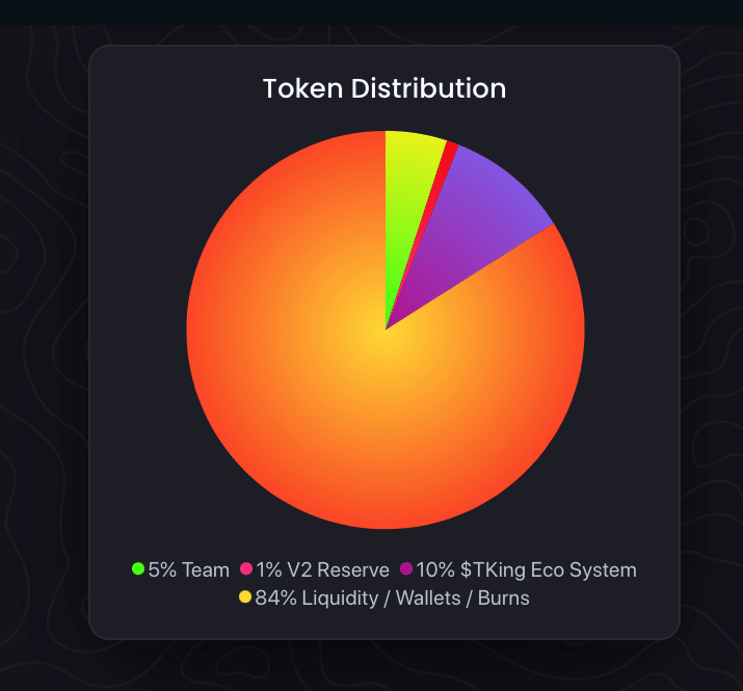 There is even a blockchain on the horizon, TigerTracks.
The Tiger King Coin team wants to change the fate of the big cats, helping to push their looming extinction as far back as possible.
Through charity endeavors planned for 2022, the team hopes to raise funds for tiger conservation and donate to charity organizations. Furthermore, the team also wants to create awareness, drive public discourse on the topic, and possibly encourage more widespread conservation efforts. At the heart of this effort is the Tiger King Coin platform with several features, such as the TigerTracks Blockchain, ChainChat, Etherlift, and Gamepad.
You can check more about it here.
How to buy Tiger King coin ($TKING)
The most popular places where you can buy $TKING are Uniswap (V3), 0x Protocol, DODO & 1inch Exchange. 
A few more exchanges are listed & promoted on the token's official page, where they also inform that it is possible to do so through Binance Smart Chain and Ethereum Smart Chain.
A step-by-step guide is also provided on the official website.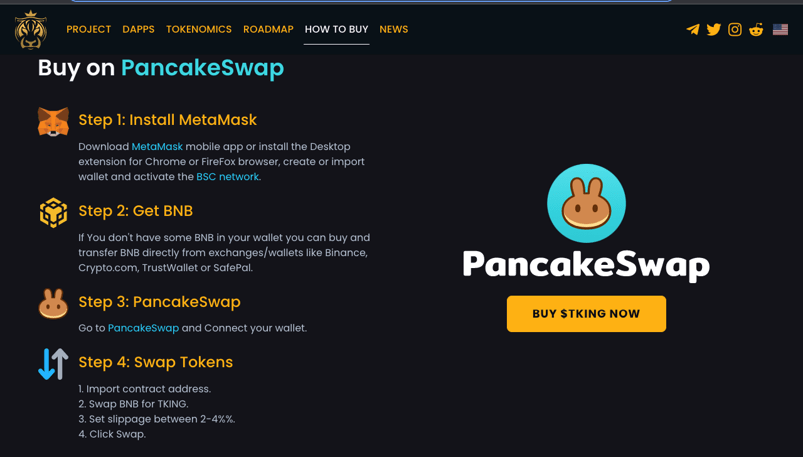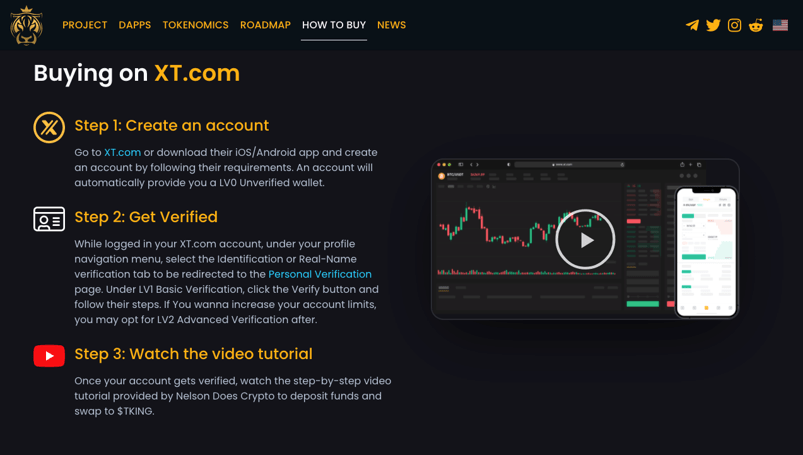 Tiger King coin pros and cons
Although theTiger King coin appears to have some development and project behind it, like a roadmap that contemplates charity and even a 3D premium collection on the horizon, this token's high volatility and risky association with a reality-TV 'star' make up for a bit risk to be taken in consideration  before investing in it.
If a percentage of your portfolio is destined for meme coins, then you should also keep in mind that the ATH for this token has passed a few months ago, and the price doesn't show signs of recovering anytime soon. The release of the 2nd season had been expected to raise the Tiger King coin value, but failed to do so.
At this moment, a Tiger King coin prediction, taking into consideration all stated facts and the high-volatility of the crypto market, plus the fear that the markets experience now, would place the coin's value 0.00001049$ and 0.000003576$. 
Tiger King coin Price Statistics
| | |
| --- | --- |
| Tiger King Price | $0.000004098 |
| 24h Low / 24h High | $0.000004187 / $0.000004618 |
| Market Cap | $2,778,555.96 |
| Market Rank | #1367 |
|  Trading Volume (24h) | $1,294,269.93 |
Source: CoinMarketCap
Conclusion
As in everything related to investing, and specially to crypto, don't forget to DYOR and consider all aspects of investing in this token. Fast price rises to the top and even faster downfalls are usually an indicator of a token or project's volatility and ability to recover and deliver what it claims. Considering this coin came to be as a result of a Netflix show, we can safely consider TKING$ a very risky bet in the foreseeable future. 
 
2021 has truly been a revolutionary year for investing. Perhaps because of the success of r/WallStreetBets in boosting GameStop (NYSE:GME) we managed to see significant changes in investing dynamics. Meme coins are also a part of this 'revolution' and TKING$ could also be the next unexpected crypto gem.
Last year was, apparently, the year of doggos and dog lovers alike. Who's to say this year is the year of the Tiger? This token was personally approved by Joe Exotic and it's been written up in Forbes.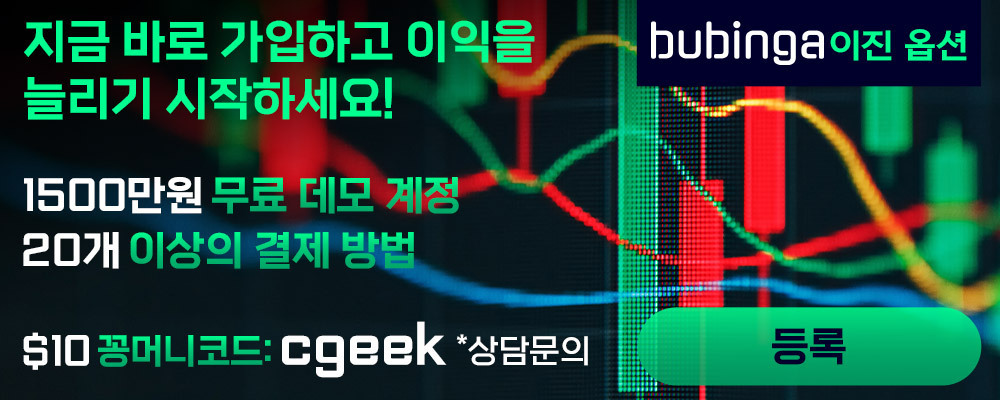 Here are no reviews yet. Be the first!