Top 14 Litecoin Mining Pools - Which One To Use?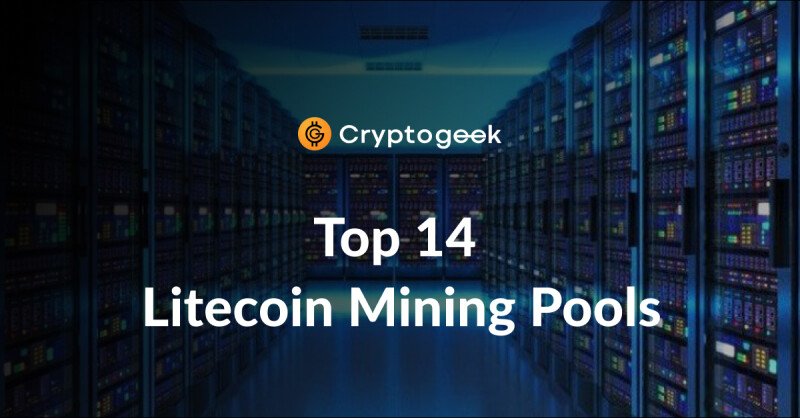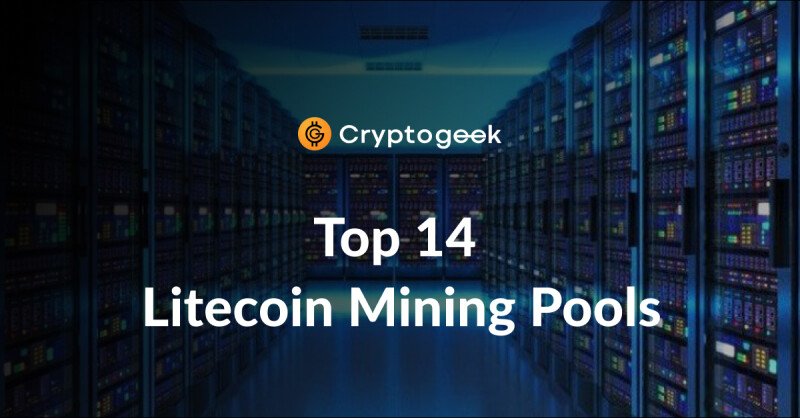 Since its inception in 2011, Litecoin has always been one of the most sought-after cryptocurrencies. This digital currency attracts with its stability since it confidently holds in the top 10 cryptocurrencies, without mentioning the fact that the network is almost four times faster than the Bitcoin network.
Despite the fact that Litecoin was created as an improved version of Bitcoin with a faster block verification, the cryptocurrency still uses the PoW algorithm (proof of work). Like Bitcoin, the coin also needs to be mined, which becomes more effective due to joining the mining pool.
What is a Pool?
If you decide to mine Litecoin cryptocurrency alone, you will need a lot of equipment in order to achieve at least some result - to get a coin. Mining pools are a completely different matter. The more participants in the pool, the higher its performance and speed, which means you will get LTC faster and more.
A "pool" is a server that distributes a task among all connected participants. The contribution of each of them is evaluated using the so-called "share". As soon as one of them hits the target, the pool announces the readiness of the block and distributes the reward. More than 95% of miners work through pools.
The pool has a higher chance of finding a block and getting a reward than a loner. However, if you participate in the pool, then you will have to share the profit with all participants. When calculating the reward, all accepted shares are taken into account. This is what ensures the fair distribution of the Litecoin coins mined by the miners.
A pool member with a small capacity may not find a single block, but at the same time he/she will receive the share - he/she will be paid for the probability that one of his/her decisions will be correct.
How to Choose a Mining Pool for Litecoin?
When studying the parameters of a particular service for cryptocurrency mining, it is necessary to consider:
What can you offer the pool? Evaluate the power of your PC and see if it fits the pool requirements.
Systems for earning cryptocurrency almost 100% consist of compatible equipment. If yours is out of date, then the contribution to the pool will be negligible and you will receive a small profit.
Profit distribution. The best option is the same distribution between the participants because then your contribution will be unimportant. But this approach is extremely rare.
Each pool has its own rating system that you must explore.
The payment method can be either one or several. Some pools offer to withdraw profits to different payment systems and to bank cards.
Mining Pools for Litecoin
LitecoinPool
LitecoinPool is one of the most well known and most trusted mining pools of Litecoin, which was created in 2011 by one of the Litecoin developers. It has 8 servers spread the world over. 
LitecoinPool allows for joint mining along with a transparent reward system called Pay-Per-Share (PPS - fee for a share). This model guarantees a reward for every valid share that you send.
Different advantages incorporate pay-per-share and pooled mining pool. This mix of capacities ensures payment, regardless of whether the block is "orphaned". It is additionally important this is one of the primary pools offering secure mining on Stratum connections with TLS encryption.
viaBTC
As the name infers, viaBTC is a mining pool with a few digital forms of money, which started its activities as a Bitcoin pool in June 2016. Now, it incorporates mining pools of Bitcoin, Bitcoin Cash, Ethereum, Ethereum Classic, Dash, Zcash and Litecoin, which makes it one of the most flexible mining pools among the others. 

Like LitecoinPool, viaBTC offers its clients a strategy for paying for the share (PPS). One of the primary focal points of this pool is the way that it offers cloud mining, making the procedure open in any case for the people who can't afford the expensive mining hardware. 
Miners are required to pay a little service commission of 4% for share payments and 2% for PPLNS payments. Notwithstanding the way that viaBTC isn't "100% free", it is as yet a decent alternative for mining Litecoin, as the service pays 800 DOGE for each LTC mined.
AntPool
AntPool is a mining pool located in China, owned by BitMain. The pool is one of the industry leaders, periodically occupies the top spot in the ranking of pools by production productivity. Antpool produces approximately 25% of all blocks.

AntPool mining pool also provides cloud mining. This functionality is implemented through the NashNest service.
The pool allows you to mine cryptocurrencies Bitcoin, Litecoin, Ethereum, Ethereum Classic, Zcash, Dash, Bitcoin Cash, and Siacoin. Antpool supports both mining modes SOLO and P2P.
Prohashing
Launched around August 2014, ProHashing is one of Litecoin's largest mining pools and, of course, the most advanced. It allows users to mine Litecoin and other SHA-256, Equihash, and x11 coins. It should be noted that ProHashing allows you to mine automatically, which increases the profitability of mining.

The pool stands out among its competitors with a unique payment system similar to the PPS model. The system guarantees that you can get various coins and receive payment in other, including fiat, currencies. The service does not charge a transaction fee, but users pay a fixed 4.99%.
Multipool
In addition to Litecoin, the mining pool Multipool supports several more cryptocurrencies with different algorithms (30 in total), for example, Dogecoin. Payments are made in Litecoin, there is no commission for withdrawing funds. With Multipool, you can mine Litecoin and Dogecoin at the same time, while maintaining a hashrate.
Multipool has servers located in the USA and Europe. Pool miners use different reward systems depending on the cryptocurrency they are mining. For Litecoin, this is PPLNS. Multipool, on the other hand, can be tricky for the beginner due to a lack of customer support.
NiceHash
In terms of popularity, NiceHash is the most famous Litecoin cloud mining pool. Nicehash platform supports almost all the best algorithms, including Scrypt. In essence, Nicehash enables users to buy and sell computing power, receiving payment in Bitcoins.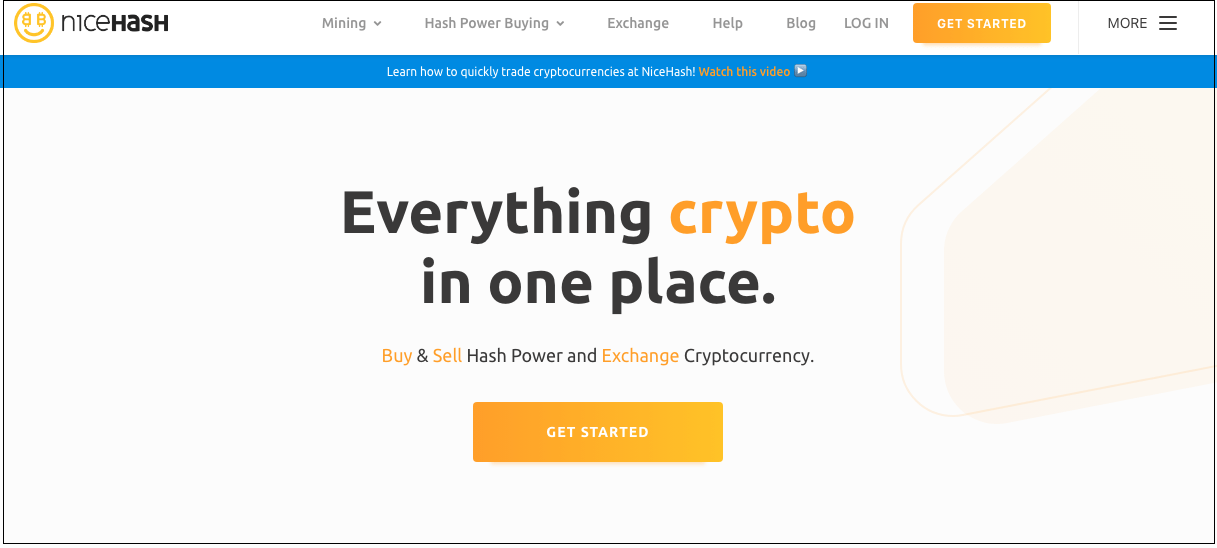 Thus, you can mine Litecoin and get paid in Bitcoins. The minimum payout is 0.001 BTC, and the commission depends on your balance and the type of wallet used.
Nicehash does not require registration, although some of the older ASIC firmware versions are not compatible with Nicehash. Despite charging a commission for orders in the amount of 3%, the sale of hash power on NiceHash is more profitable than cryptocurrency mining.
The pool provides technical assistance to large mining operators. To ensure account security, Nicehash focuses on email security. For financial or cryptocurrency accounts, it is recommended that you have a separate email.
P2Pool
P2Pool is a different type of mining pool, it is a public p2p mining pool. Any person can join it without registration, which makes it extremely accessible. It is fully decentralized and provides enhanced security. A reward is paid after completing each part of the work.
In other words, as soon as the pool finds a block, miners are paid directly in accordance with their share.
Bitminter
Another cross-platform program with a simple to use interface. Bitminter Mining Pool has been operating since 2011 and is considered one of the most reliable services.
Bitminter has a clear graphical interface and can work equally well with GPUs and external ASIC devices.
This software was developed for use exclusively with the Bitminter mining pool. You need to create an account through the website. Bitminter servers are located in the USA and Europe, the company also shares mining rewards.
Coinotron
Coinotron is one of the most popular multicurrency mining pools, which includes support for ETH, LTC, DASH, ETC, FTC, PPC, VTC and VIA. The platform includes reward methods such as PPS, RBPPS, and PPLNS, which makes it a good option for users who want to diversify their mining activities.

On average, the platform charges a mining commission of 0.4%, the minimum payout is 0.1 ETH. The pool allows its users, for example, to mine Litecoin, and withdraw Dogecoin.
F2pool
Another popular mining pool is (and supposedly the largest in the world) F2Pool. It provides support for three different languages, the availability of joint mining, multicurrency mining, real-time speed monitoring, DDoS protection, and full support for Stratum.
Created in 2013, the Chinese mining pool supports several cryptocurrencies - BTC, ZEC, LTC, SC, ETC, ETH, DASH, DCR, XMR, and XZC. F2Pool has servers in the USA and Asia, registration is required to access them. The average commission is from 0.04 to 4%, and the minimum payout is 0.1 ETH, 0.001 BTC, 0.01 LTC, and 0.1 ZEC.
SlushPool
Slush is the first mining pool, which currently produces about 3% of all blocks. SlushPool began its work in January 2012.

Slush is considered one of the best and most popular mining pools, even though it is not the largest.
The main advantage of SlushPool is its stability. Despite the fleeting changes in the production of cryptocurrencies, project managers have been able to maintain calm for several years, which brings miners, albeit not fabulous, but still good profit.
KanoPool
KanoPool works according to the PPLNS scheme. The pool does not require mandatory registration, while registered users get access to detailed statistics.
The transfer fee is included in the remuneration of the miners. The commission is 0.9% Payment could be made after reaching 100 block confirmations.
GiveMeCoins
GiveMeCoins is an evolution of the original Litecoin and FeatherCoin pools which was created by miners Serraz and Khaos for all fellow miners. This pool runs on the PPLNS payment method. You need 10 confirmations to payout. It supports the Stratum protocol, has dedicated servers, and 24/7 Support.

This site incorporates a lot of the suggestions and requests which have been made since the original pool was set up in march 2013. In essence, this pool was created by miners, for miners and will continue to operate that way.
CGMiners
The last in our list is CGMiner, a program that is rightfully considered one of the most efficient miners for the GPU. It uses a special NeoScrypt algorithm, which helps to significantly increase the volume of a mined cryptocurrency.
The most serious disadvantage of CGMiner is the lack of a graphical shell. It is a console miner that will be difficult to configure for beginners. All data for connecting to the pool, as well as the degree of load and other production parameters, will have to be entered "by hands" in the configuration file.
Miner CGMiner is focused on working with video cards from AMD.
Litecoin Mining Prospects
In 2020, there was almost no room for LTC mining farms on the GPU. The dominant position is still held by the ASIC. Despite the complexity of Scrypt, manufacturers of mining equipment do not stand still and produce more and more powerful machines.
Even the most powerful farms on the latest graphics cards are inferior in performance to ASICs. Therefore, choosing a coin for mining, and having a good GPU, it is worth taking a closer look at the extraction of other tokens. This will be more beneficial than in the case of LTC.
Another important point in mining Litecoin is the upcoming halving. Reducing profits for finding a block to 12.5 coins can significantly affect miners. True, this will not happen if the LTC rate takes off to its previous positions.
---
---