How to Earn Money By Playing Metaverse Games?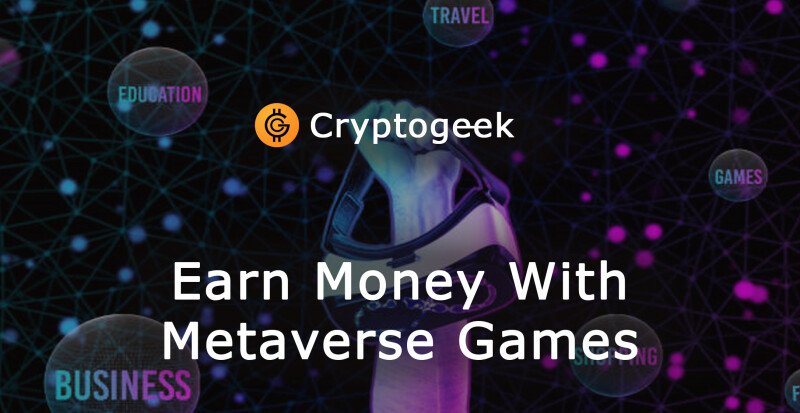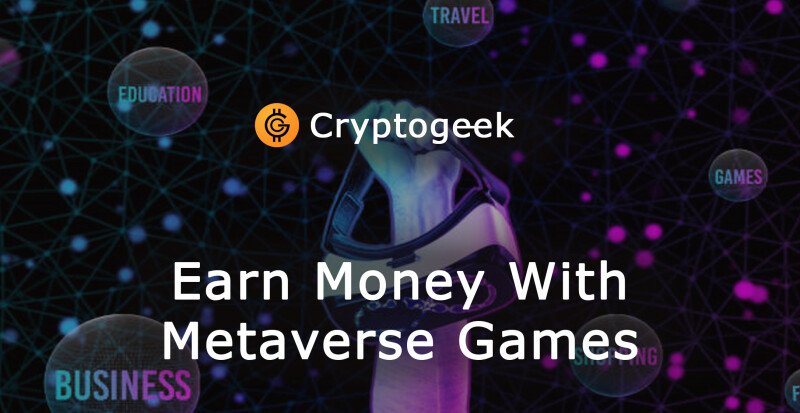 Modern technologies are expanding uncontrollably, and a tremendous amount of money is changing hands. Artists and entrepreneurs are being hailed as forerunners of a new generation. The Metaverse is one of the most prominent terms in innovation, and every investor wants to capitalize on it.
Video gaming is also a thriving industry which has been entertaining people for the past three decades. 
The gaming and leading technology in the metaverse development (VR) have been used together for quite a long time now. If that seems appealing to you, you won't be surprised that investors are heavily investing in the space. Each big tech company has already invested billions of dollars, from Meta (formerly known as Facebook) to Microsoft. 
We'll explore how you can earn money by playing metaverse games. At first, let's explore what metaverse is.
What is Metaverse?
Metaverse is a hybrid technology that blends VR, AR, AI, and Multimedia to allow users to "live" in a virtual replica of our world. Metaverse Supporters envision it assisting in developing, playing, and staying connected with friends virtually. People have created a metaverse game development company to dive into the gaming and metaverse world.  
In 1992, Neal Stephenson was the first person to use the word Metaverse in his book "Snow Crash." The vague concept of the Metaverse has been here with the existence of gaming. Rebranding the Meta was a significant event that offered the rise to this virtual world.
Ways to Earn By Playing Games in Metaverse
Play to Earn (P2E) games have revolutionized the whole genre of gaming once and for all. P2E gaming has offered real ownership of the in-game assets with the help of the latest technologies. Thanks to the P2E games, players can now earn for spending their time.  Nowadays, Games have full-fledged sustainable economies. 
Players can earn through various ways:
Play-to-Earn Mechanism: P2E mechanism allows games to incentivize players to spend their valuable time playing games. Most of the games in the metaverse distribute native tokens of the game among players in accordance with the time they spent.
Staking: Players can stake their NFTs or in-game tokens in many games to earn rewards. Staking is the best way to create a passive income from the games without selling your assets. But, be careful and research the project thoroughly before investing in it. 
Selling/Purchasing In-game assets:  In metaverse games, avatars represent the players in a virtual character. Metaverse games also have accessories like Virtual Land, weapons, cars, bikes, clothes, and other accessories. Users can exchange these items with each other or sell them at the game marketplace for crypto assets or fiat.
The opportunities in the metaverse are endless and limited by your imagination. Imagine a replica of our planet if you think about what you can do in the metaverse. The activities you can perform in this world can also be done in the metaverse except for the needs of the human body. Like you can work, play, meet friends, attend classes and concerts. We'll look at the Metaverse games where you can earn money. 
Popular  Games That Can Earn You Money in Metaverse 
The development of metaverse games is at its peak. The companies like Softtik Technologies offer the best services to develop these games. Look at the popular metaverse games that can help you earn money.
Axie Infinity
Axie Infinity is the most popular metaverse game. The wallet connectivity is essential for this game. To store cryptocurrencies, you first obtain an Ethereum-based wallet. Metamask is a decent and straightforward wallet to use. Then you create a ronin wallet. You can get it from the Chrome Web Store.
 After you've set up your ronin wallet, go to the Axie marketplace and establish an account using your ronin wallet. After creating your account, you must connect to your Ethereum-based wallet through your account settings. Buying three Axies is necessary to start playing the game. After acquiring a sufficient amount of Axies, you can download the game and start playing. 
The Sandbox
This game is exciting and offers various ways to earn because you can be a game developer, artist, or a land owner. With the platform's tool VoxEdit, an artist can produce valuable elements. However, The Sandbox does not enable anyone to upload NFTs to its marketplace. To increase your chances of selection, apply to its creators' fund with a portfolio.
 The same goes for the people interested in creating their games without coding skills. The most straightforward way is to purchase land and utilize it for hosting concerts, working space, marketing products, building houses, or even renting.  
Decentraland
Decentraland is a top metaverse with a lot of money to be made. The first technique to make money is a metaverse cliche: acquiring land. After significant appreciation, you can then lend or sell it. Another more interesting (and complex) approach is to create events or games and charge the audience.
Like the Sandbox, there is a free in-house tool for creating experiences. The publication, on the other hand, necessitates the purchase of a plot of land with MANA, the native symbol. The third approach to earning money is providing your services to a landowner, just like we do in the real world. So far, the metaverse is the talk of the town, and it seems this trend will continue. 
Final Thoughts
The metaverse's play-to-earn game model is an emerging business in which players can monetize their time playing video games. The concept of Metaverse Gaming is still in its infancy; it is difficult to predict how profitable this gaming model will be for participants in the future. Research about the project before investing your hard-earned money.
---
---