"More and more women are beginning to step into the cryptocurrency field" An interview with Kucoin business manager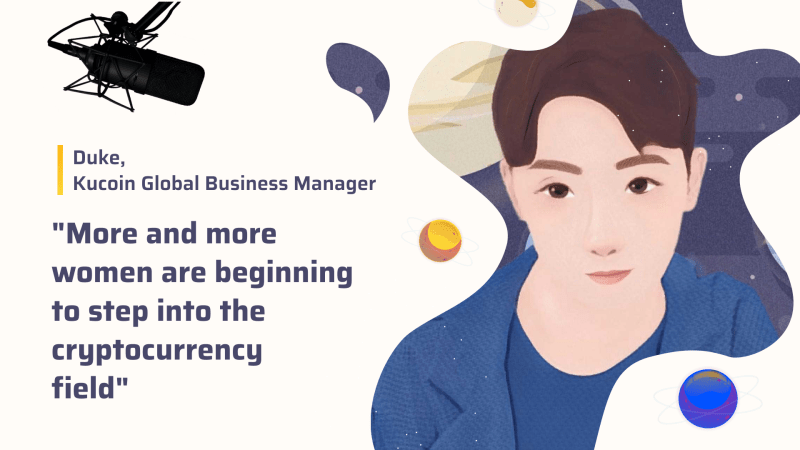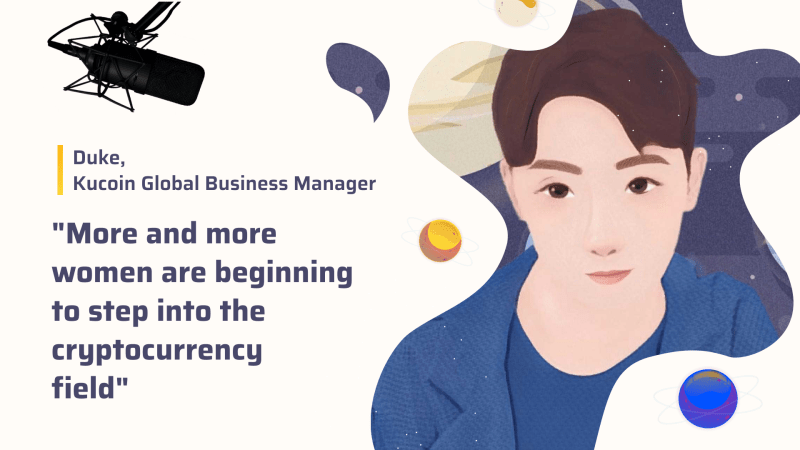 Cryptogeek: Let's talk about the industry, what do you think of the future of Crypto?
Duke: Most people at KuCoin are bitcoin maximalist and we are bullish on crypto in the long run. KuCoin's vision is to facilitate the free flow of digital value and benefit everyone by lowering the entry threshold to the crypto world, especially for the new users, and we have been gradually realizing our vision by keeping upgrading our products and services to satisfy user demands from our global communities. At the same time, we are following the latest trend of the crypto industry, and keep investing in crypto research and innovation to further improve our ecosystem. We believe that the mass adoption of cryptocurrency must be driven by technological advance and a wider range of applications across various industries. 
Cryptogeek: As an exchange operating for a long period of time, you must have a lot of interesting data. Is there anything you could share with us? Are there any interesting facts and unusual phenomena lately regarding user demographics, user behavior, etc.?
Duke: To date, KuCoin has executed 830 million transactions and the accumulated transaction volume attained a value of $500 billion.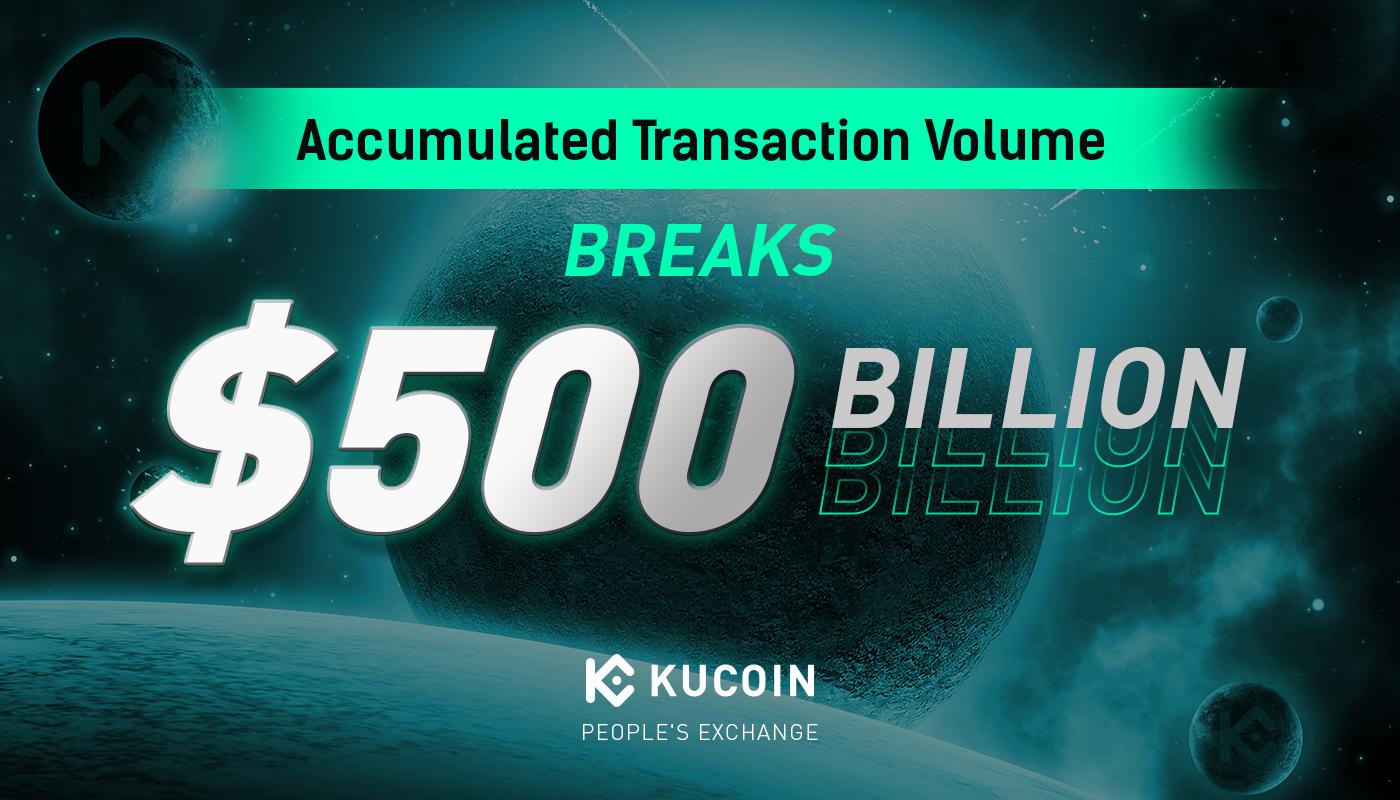 The total number of KuCoin new users in Q2 2021 exceeded two million, with unprecedented quarter-over-quarter growth of 1144%, and a year-on-year increase of 709%. In particular, the number of mobile users of KuCoin is also growing, as the number of installs experienced a growth of 755% compared to last year. In the second quarter of 2021, 1.07 million installs were made — a 178% increase quarter-over-quarter. In total, 54% of traders are currently mobile users of the platform. Mobile trading surpassed the metrics of the web version of the exchange for the first time. Such dynamics may be also driven by the growing demand for payment services among merchants around the world as well as the spreading use of mobile and contactless payments.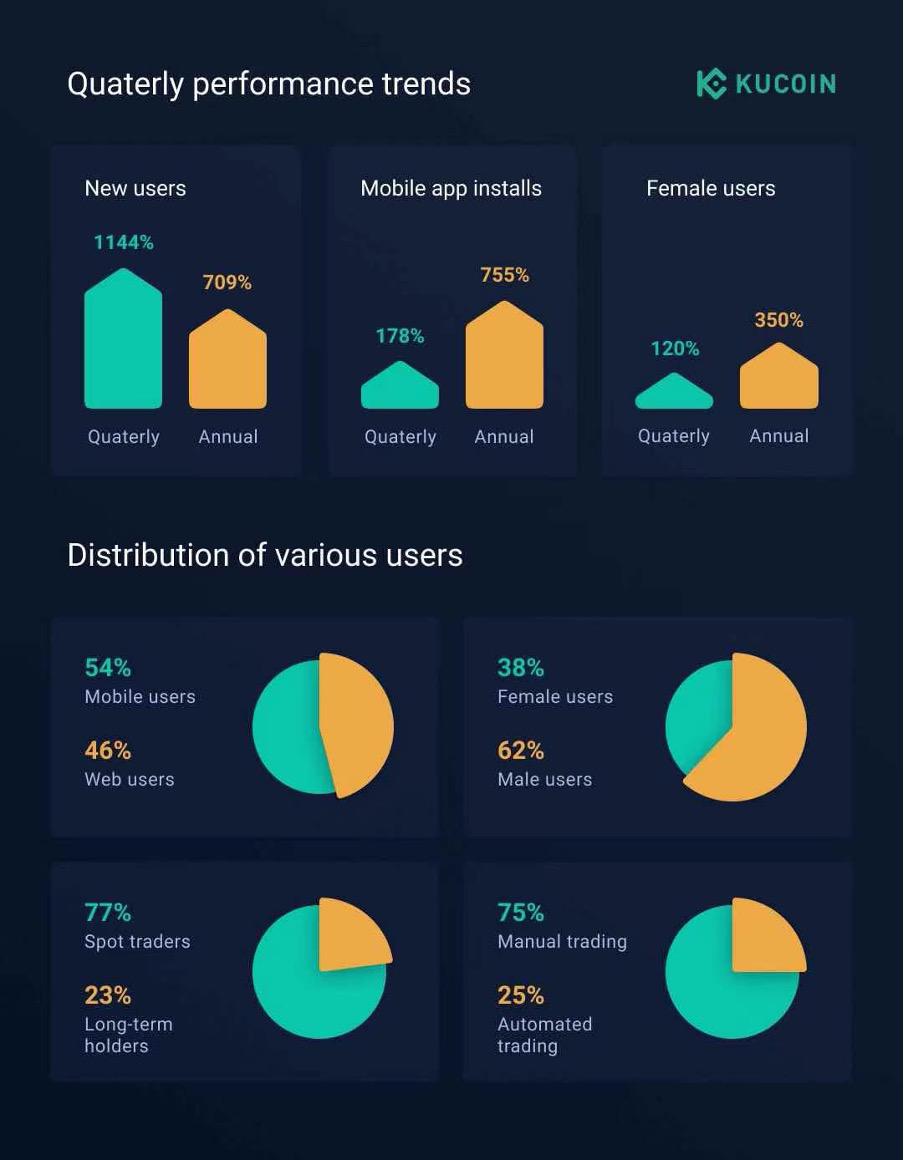 When analyzing the source of users, we found that the willingness of developing countries to invest in crypto assets is increasing. Among them, our users from Latin America, Africa, and Asia have increased quarter-on-quarter by 171.93%, 130.16%, and 67.5%, respectively. Meanwhile, the "She" power is also constantly rising as more and more women are beginning to step into the emerging field, and investment and financial management rates are rising steadily. According to data, the quarterly growth rate of KuCoin female users is 120%, and the annual growth rate is 350%.
Cryptogeek: What is your opinion on NFT? Do you think this technology has a future, or is it just a temporary trend? 
Duke: The booming of GameFi, NFT and Metaverse in the crypto market is reflective of the overall demand from the crypto industry to transit to a more interactive and entertaining space. KuCoin has been developing towards the trend in the past by lowering the entry threshold for every crypto user, and we offer various platform services with entertaining features to attract the masses, such as KuCoin Win. It allows easy access to participate in the initial token distribution and early-stage investment in promising crypto projects through gameplay. KuCoin Win will keep bringing more diversified and innovative access to join in early-stage crypto projects by combining NFTs or games, so stay tuned!
At the same time, to fully support the growing Metaverse ecosystem, KuCoin launched Metaverse Trading Board on September 9, a brand-new section for all Metaverse followers to easily access and trade. We can see that the future trend of crypto space will move towards a more interactive digital world. NFTs and GameFi are just the start of the whole metaverse ecosystem.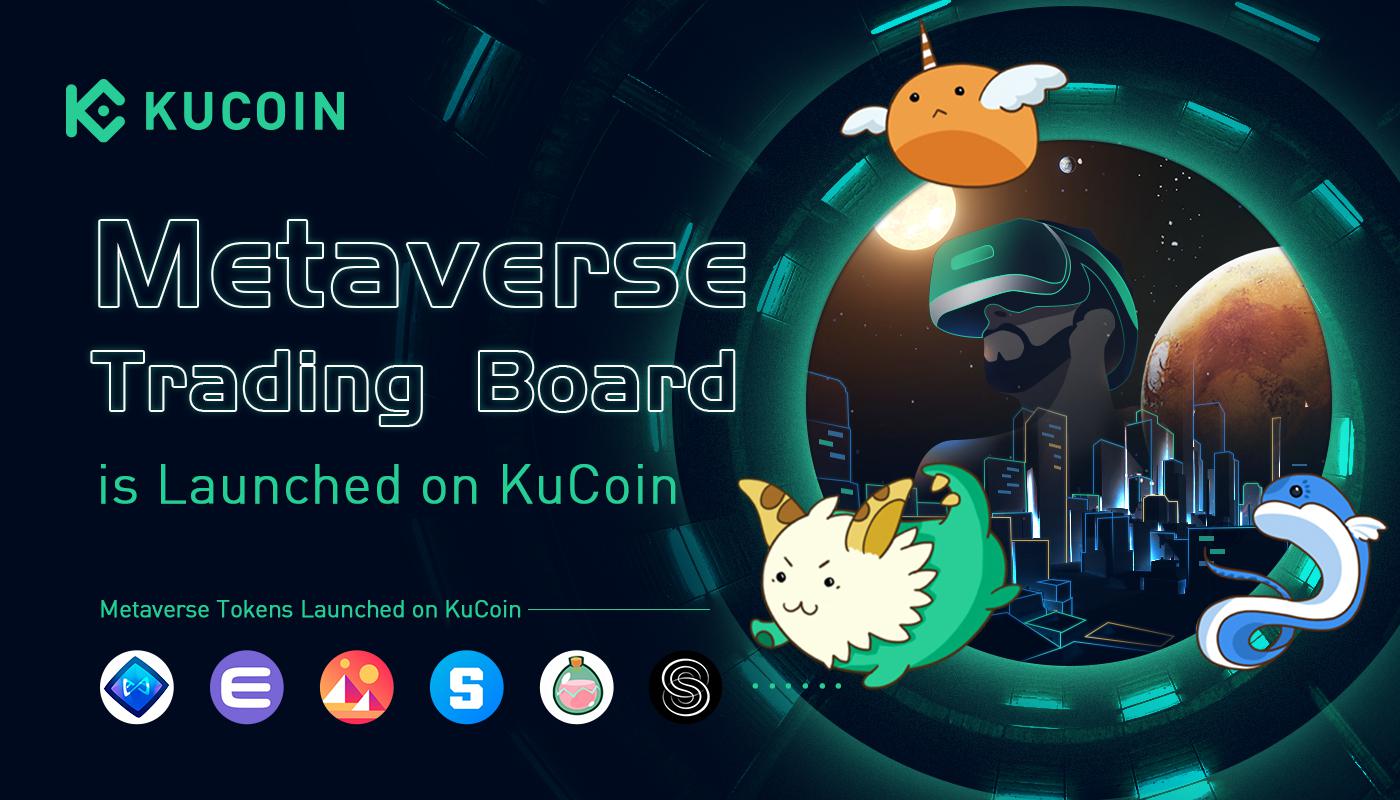 Cryptogeek: Can you recommend some products suitable for new participants? 
Duke: KuCoin provides diversified and easy-to-use trading products for newcomers including Crypto Lending, which will reward users with passive income by lending idle crypto assets in their KuCoin account. KuCoin Trading bot is another new-user-friendly trading tool and is free to use. You can simply start creating a trading bot with only a few steps to help you automatically execute various trading strategies including Spot grid, DCA, smart rebalance, etc., with high returns during the volatile market. 
KuCoin Crypto Lending offers a peer-to-peer lending market, where they can borrow crypto assets to amplify their profit and lend assets to earn stable passive income. At present, the KuCoin Crypto Lending platform has supported more than 50 tokens. Compared with other features like Margin trading and Futures trading, Crypto Lending is more suitable for users who prefer low-risk investment and pursue stable returns. It means that Lending is a perfect match for holders who can keep coins and earn extra profit. Furthermore, it is more friendly to new users in earning passive income with easy steps. Currently, the traders are more prone to long rather than short, resulting in USDT having as high as 25% APR for lending.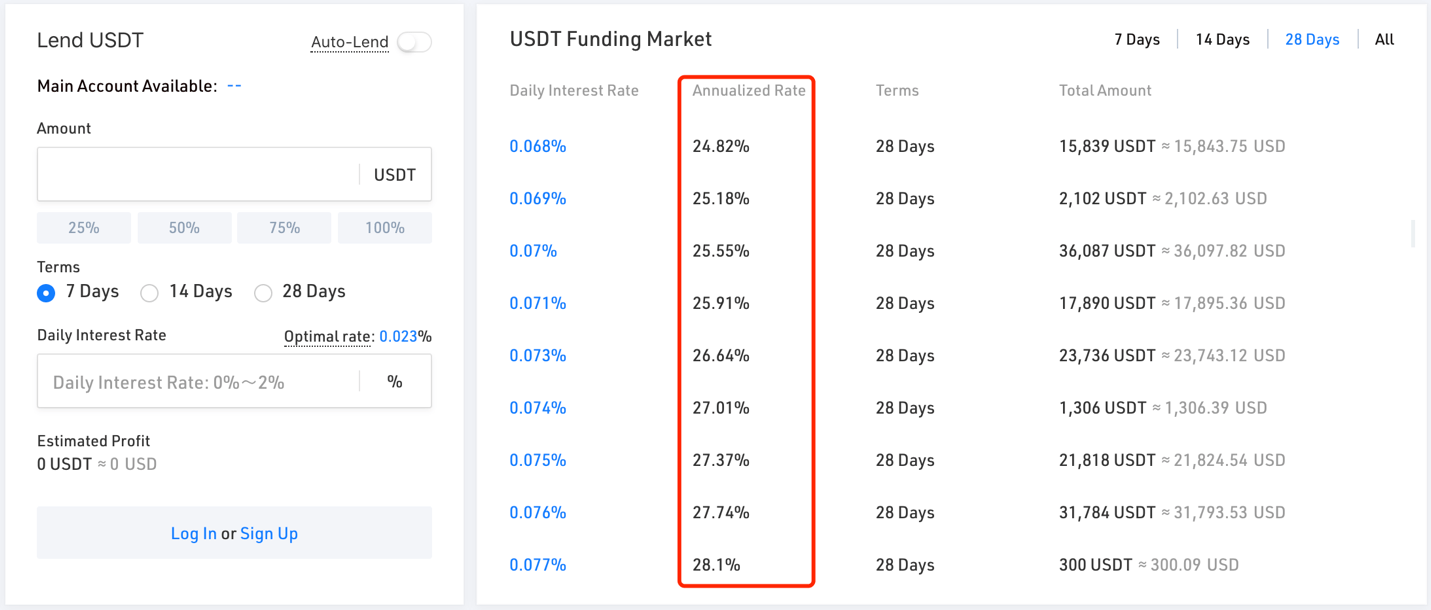 KuCoin Trading Bot is also suitable for new crypto users. It is a free trading tool with 4 strategies that can help users save time and energy while improving their profit. It is equivalent to configuring a 24/7, all-round bot butler for your trading strategy. KuCoin now supports 4 convenient and intelligent trading strategies: Spot Grid, DCA, Futures Grid and Smart Rebalance to help users gain profits during market volatility. And the ranking of ROI by running a spot grid trading bot is as below: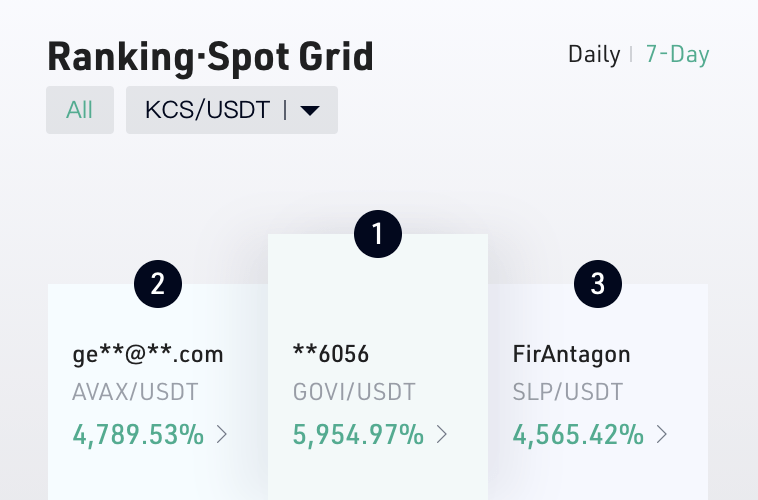 Cryptogeek: In addition to the crypto products that offer a more stable income with lower risks, more experienced investors might prefer margin trade or futures trade, can you tell more about that? 
Duke: Great question. If being risk takers, such investors can choose KuCoin margin trading and KuCoin futures to anticipate a higher return.
KuCoin just celebrated the 2nd anniversary of Futures service this August. Since the initial launch, the platform has become one of the top 10 global Futures trading platforms on the market today. KuCoin Futures offers leverages on all of the Futures and Perpetual Swap products. The level of leverage is determined by the Initial Margin and Maintenance Margin levels, which specify the minimum funds you must hold in the account to enter and maintain a position. The amount of leverage varies from one product to another, and the highest leverage KuCoin Futures offers is up to 100x.
KuCoin margin trade enables the trader to borrow capital and increase their high buying power by opening a bigger position than they could with their actual account holdings. A margin trader will get more exposure to various assets through margin trading by borrowing capital on the crypto exchange. This is different from spot trading, where a trader deposits their capital to the exchange for trading activities. 
Due to the volatile nature of the crypto market, margin trading and futures trading both carry a higher level of risks. However, an effective trading strategy or experienced crypto trader will benefit from higher profits than they would gain with assets in the spot market. If done properly, a successful trading position at a 10X leverage will give the trader 10 times more profits than what they would have earned in normal trade. 
At last, if you are a trader favoring higher return but with not that high-level of risks, KuCoin also provides futures grid trading bot strategy to automatically execute futures trading strategies for you with multiple returns, but with lower risks than trading futures on your own.
Cryptogeek: IEO is a variant of initial coin offerings, operated directly by cryptocurrency exchanges. Can you share with us more about the IEO platform of KuCoin?
Duke: KuCoin Spotlight is a platform that serves early-stage crypto projects and their initial token distribution. Our users could participate in the early investment of their preferred projects through Spotlight to gain profit. 
According to the historical data, KuCoin has launched 14 Spotlight projects, with the average ROI of 2763%. To name a few, LUKSO has reached a 122-times increase in token price, and PDEX price surged by 114 times. In addition to providing more promising crypto assets for investors, Spotlight supports early-stage crypto projects in crowdfunding, marketing exposure, as well as industrial influence for further development.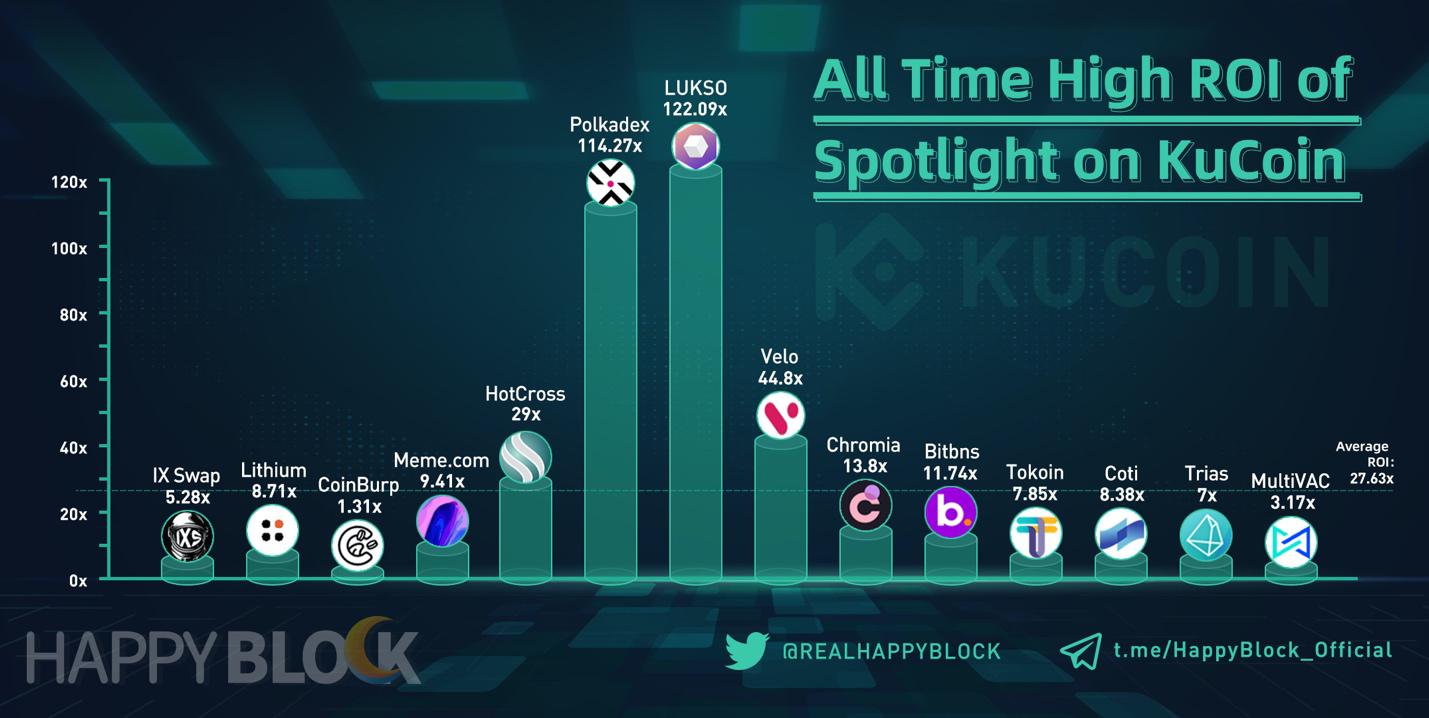 KuCoin Spotlight has strict screening criteria to ensure that the listed projects and their native tokens are of high quality. First, the KuCoin Research Team consists of 20+ experts who are responsible for the overall selection process from candidates to final listed tokens. The whole process will involve 3 independent teams and 4 levels of reviews. Second, we will evaluate candidates from nearly 100 perspectives under 6 categories, which are project background, technical level, team members, financial status, marketing capability, and external review. Less than 10% of the candidates will pass the selection and will be listed on KuCoin. To sum up, Spotlight ensures a higher quality of listed tokens through a strict selection process. 
Cryptogeek: I heard that KuCoin recently launched KuCoin pool, the mining pool product. I believe the miners in our communities are interested in hearing more details from you, can you briefly introduce your new mining pool and what it has to do with KuCoin's ecology.
Duke: As a global exchange, KuCoin has been expanding the boundaries of the crypto industry. KuCoin Pool platform was launched to offer miners with top-notch PoW mining services by connecting individual hashrate for a stable and sustainable mining reward in return.  KuCoin mining pool features with extremely low mining fee, highly efficient mining process, customized UX, one-on-one customer services, top-notch risk control mechanism and diversified token mining options. 
In addition, KuCoin Pool also provides financial derivatives to increase mining profits in diversified perspectives. Based on KuCoin's in-depth knowledge and experience in the financial industry, KuCoin Pool aims to provide miners with asset investment opportunities with potentially high returns and professional derivative products to gain more profit with reduced risks. 
The launch of the KuCoin Pool is an important step in KuCoin's overall ecological layout. It realizes the horizontal expansion of existing businesses, fills up the gaps in the mining field for the KuCoin ecosystem, makes the entire industrial chain of KuCoin more complete, and realizes the whole industry chain layout from mining to trading then to the financial management. Therefore, KuCoin Pool is an important part of KuCoin's ecological strategy.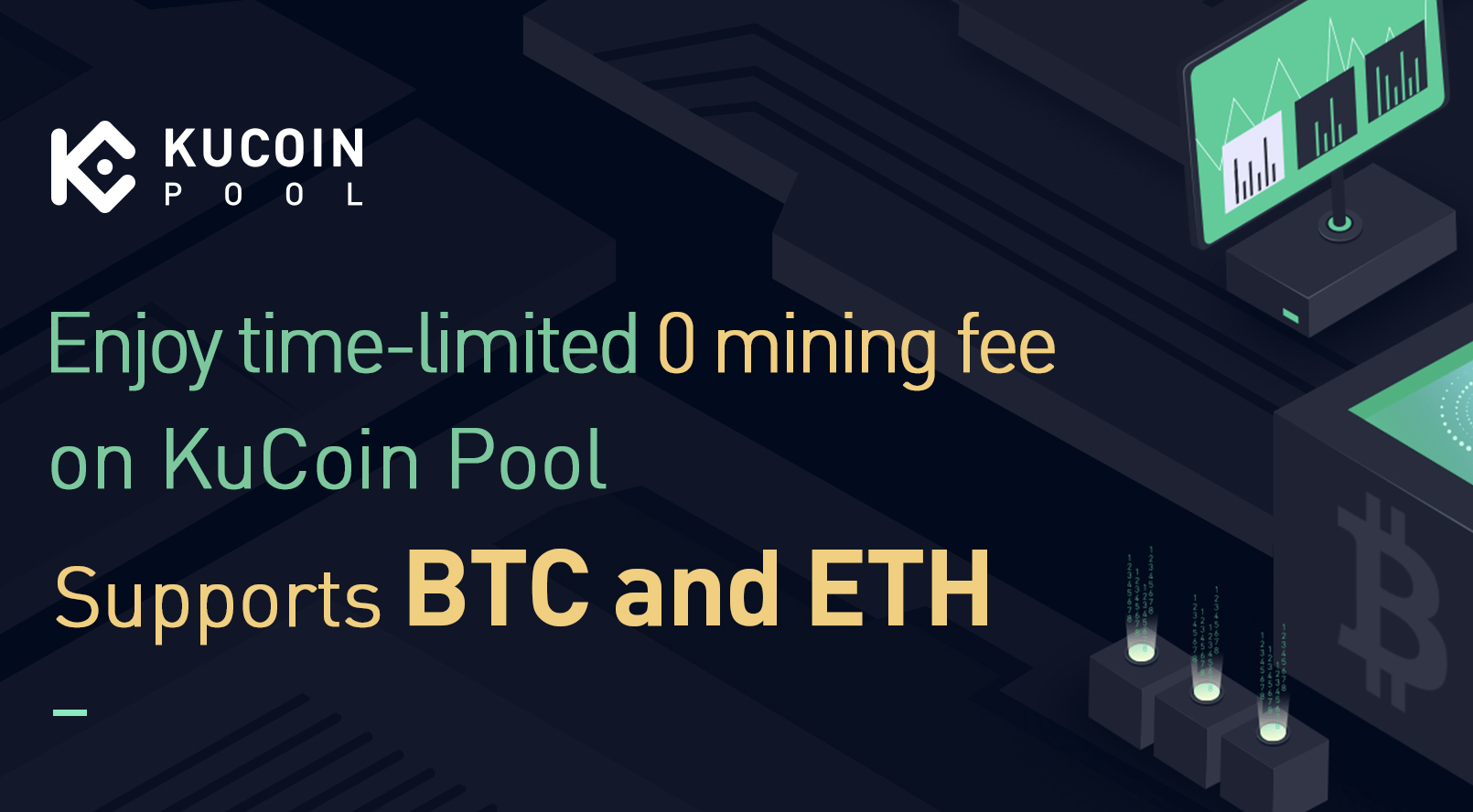 Cryptogeek: What are your plans for the next 1-2 years?
Duke: Our vision is to grant access to the best of blockchain for all. Our CEO has also highlighted our plan in realizing our vision in the 4-year-anniversary letter that KuCoin will facilitate the free flow of digital value around the world by integrating the social element to our current trading functions. During our interactions with users from different communities, we found out that most users are trading alone, without having effective access to connect with other users, especially for new users. While KuCoin will make the trading experience simpler and more interactive by building up a social trading platform for all users to learn from others' trading strategies, share their experiences, and to make trading more fun.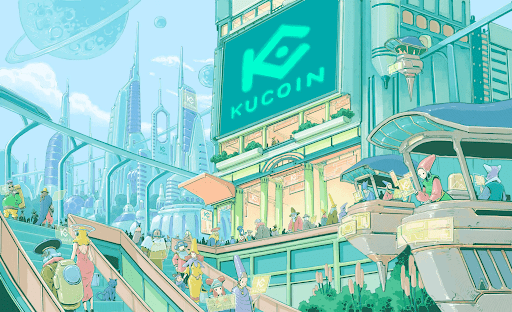 Cryptogeek: It would be interesting to hear your forecast for the future. What do you think will be the situation in the cryptocurrency market by 2030? What could change - both in terms of cryptocurrencies themselves and in terms of cryptocurrency infrastructure - exchanges, wallets, etc.? Where do you see your platform by that time?
Duke: I think that crypto will be popular with the masses as traditional financial products within 10 years. Everyone will have easy access to crypto-assets and enjoy the benefits that crypto brings to our daily lives and the overall global financial system. KuCoin will play a key role as a bridge connecting the traditional finance and crypto world for everyone to gain easy access to the crypto world. 
Sign up now to claim a learning & trading package worth $13.6 and draw the mystery gift for newbies only.
Join the KuCoin community: https://t.me/kucoinrussianofficial
---
---