Justin Sun Net Worth 2022 — The Riches of the Scandalous Tron CEO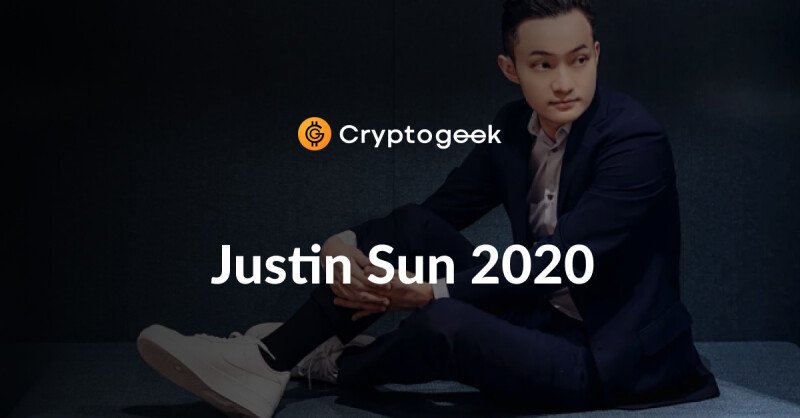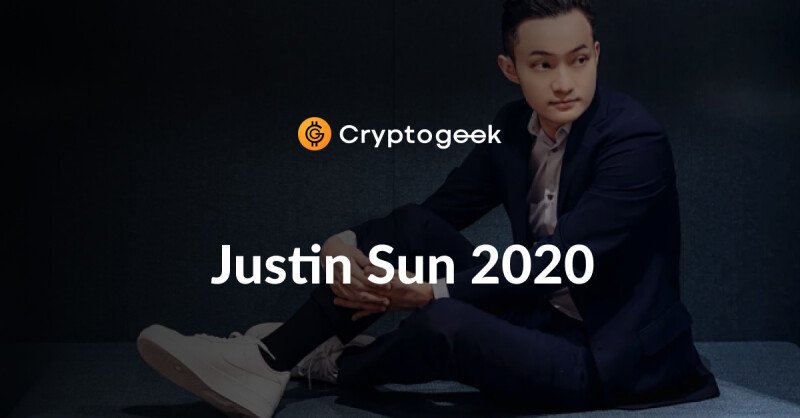 Today we will talk about a notable cryptocurrency industry player, a Chinese businessman, a TRON blockchain platform founder, a CEO of the Tron Foundation, BitTorrent and Peiwo, and a Twitter personality, Justin Sun. The TRON CEO is known for his role in promoting cryptocurrencies to a wider audience. The TRON platform is aimed at bringing content creators closer to their audience, eliminating the need for costly intermediaries, such as streaming platforms, app stores, and so on. All kinds of these services are being criticized for their strict policies and high commissions. It makes the existence of such an ecosystem as TRON seem promising. Justin Sun is one of the main newsmakers in the cryptocurrency sector. His name appears in the screaming headlines quite often. The activity of TRON founder is usually accompanied by the rumors and speculations about the Sun's tense relations with the government of China.
Throughout the years, Sun was under attack from colleagues who questioned the originality and value of his project, however, we can't deny that Justin is a rich and successful businessman. We believe that Justin Sun's net worth is somewhere between $235 and $410 million. The native coin of the TRON ecosystem is one of the top 20 cryptocurrencies by market cap. One of the best BTC/TRX rates can be found there. In this article, we will tell of how Justin Sun became the person he is and show how we calculated his wealth.
Pre-TRON Life and Career
Justin Sun was born in July 1990 in the city of Xining which is the capital of Qinghai province and the biggest city on the Tibetan Plateau. When Sun was 5, his family moved to Huizhou. Some publications claim that Sun is from a small town — probably because such a biography "fact" fits in the American Dream concept better. Xining and Huizhou are not that small and have millions in population.
The birth name of Justin Sun is Sūn Yǔchén. From his earliest days, Justin was striving to get famous. This desire to get recognized originates from tough early years when his parents parted their ways and spent much time arguing behind Sun's eyes. He was in elementary when he totally lost the feeling of support from his family. The passion for attention was fueling him while he was studying and interacting with others. Long before his TRON career, Sun's creed was described as "must-win". Sun attended the middle school in Huizhou which wasn't a notable educational institution. While taking the exams, Sun was rioting against the test-system. He gave all the answers to the Chinese test in English and the English test answers were written in Chinese. As for the History exam, Justin filled in his teacher's name instead of the historical persons he didn't like. 
While at school, Justin has changed several occupations he was fond of, because he didn't feel he could become number one in any of these spheres. In the teenage years, Sun was spending much time in the library inspired by the success of such Chinese writers as Li Ao, Wang Xiaobo, and most of all a young scandalous Han Han. Actually, in 2007 he published a number of novels in the Sprout magazine, a publication that kickstarted Han Han's writing career, but Sun's work didn't find any success.
Although the writing path didn't play out for Justin, fortune came from the other place: he successfully enrolled at Peking University. After 2009, Sun became a vocal critic of Peking University. He became an active political dissident and even organized a series of political discussions with the liberal intellectuals held in the cafe near the university. This activity made him a person targeted by the institution officials and some of his Internet accounts were shut.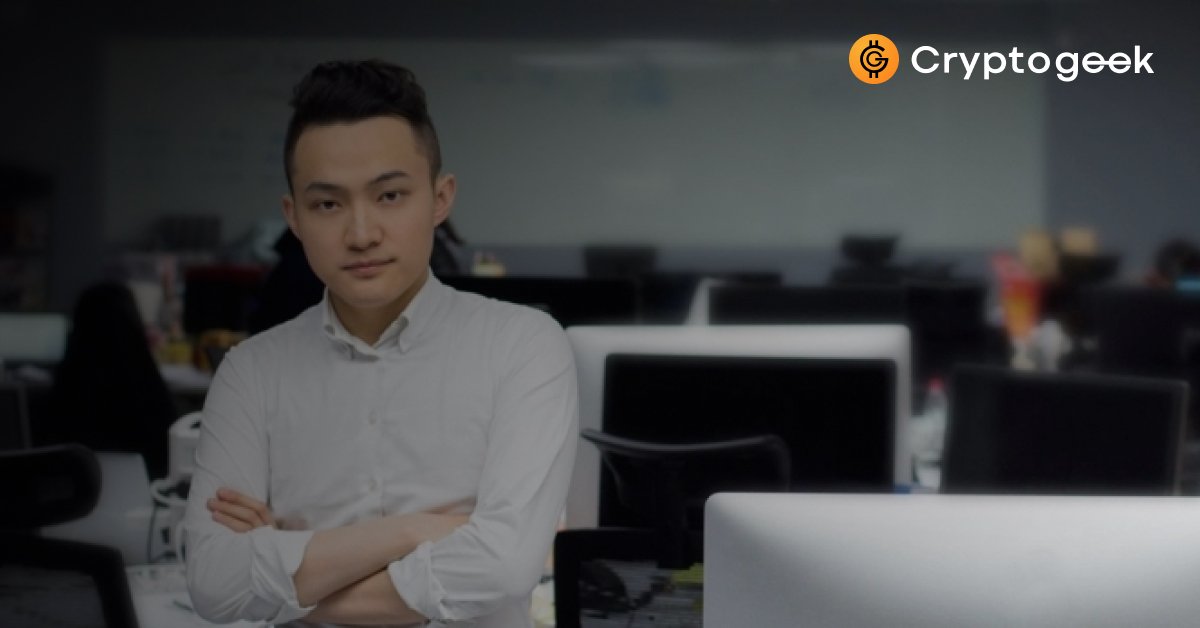 In the early 2010s, Justin was writing for the Internet weekly "Beidou". Many of these articles were gaining attention on Renren.com. To attract more readers, Sun was following thousands of strangers on Renren hoping they would read his texts. Moreover, he intentionally was targeting his ideological opponents to make them see an alternative point of view. In 2011, after publishing the articles with harsh criticism of Peking University of the excessive control over the student life, Justin Sun appeared on the cover of Asia Weekly.
Sun graduated from the History Department with excellent marks. According to Sun, some of these marks were achieved thanks to his efforts of making friends with his teachers.
Sun decided to get a Master's degree at The University of Pennsylvania which he did. While studying in Pennsylvania, Sun was caught plagiarizing the article of another journalist which led to a huge outcry among the Renren users. At that period, Sun began to change drastically. Literature became a thing of the past for him, he even got to mock several of his youth idols including Han Han. But more important is that Justin got acquainted with the ideas of Ayn Rand and decided that there is no other worthy occupation for him than business.
Once he said that he makes a judgment about the person by the amount of money he/she makes. At about the same time, he learned that respected professors get paid twice as less as the enter-level Goldman Sachs employees and strongly decided to start a new life. However, Sun didn't succeed in creating a business out of nothing, he had no money nor experience. He bought some Tesla shares, and finally was introduced to Bitcoin. It is considered that Sun invested a year-worth of his college fees in Bitcoin in 2011 which helped him to earn his first big money (tens of millions in yuans worth, as Sun himself once said).
As he felt that the US business is not a friendly space for Chinese people, Sun came back to China to get a dominant position in the business sector of his own country. Thanks to Bitcoin, he got the idea of the thing he was going to dedicate his time to — digital currencies.
When Justin returned from America he became a chief representative of Ripple Labs Greater China. In his home country, the business climate was much better for Sun, so he founded his own project, Ruibo Technology, a multi-million user-base streaming app Peiwo, and became a prominent figure in IDG, a fastly growing group of young Chinese entrepreneurs. It is regarded that Justin played a huge role in the success of the PR campaign of the IDG Capital and the very concept of the post-90s generation as the disruptive power in the technology business sector. In 2016 he started a podcast "The Revolutionary Road to Financial Freedom" that made Sun popular to a broader audience.
Sun caught the attention of the influential Chinese business magnate and philanthropist, the 20th wealthiest person in the world, the Alibaba founder, Jack Ma. He granted Sun a rare opportunity to study at the prestigious Hupan University in 2016. The total number of students was 30 and Sun was the youngest among them. His project was dedicated to the decentralization of the Internet. Sun graduated in 2018. The years in this university helped Sun to get useful connections both in Chinese and foreign business and learn much from the best professionals. In 2017, Sun got included in the 30 Under 30 Asia list of successful people by Forbes as a Peiwo CEO.
The TRON Years
In July 2017, Sun launched the Tron Foundation, a company working on a blockchain-based ecosystem aimed at creating an infrastructure for the decentralization of the Internet. The platform's native coin is Tronix or TRON. The company was registered in Singapore as the Chinese laws are quite hostile towards cryptocurrencies. From the very beginning, TRON was close to Binance. For instance, the TRON ICO was held on Binance. During the campaign, the company has raised $70 million. When the money was raised, the government of China banned the ICOs on the Chinese territory which gave TRON the benefit above Chinese blockchain platforms that were yet to start an ICO. In the next few weeks, TRON made partnerships with a Singaporean bike-sharing giant oBike and a huge video streaming platform Baofeng. 
The next year, Sun acquired BitTorrent for $126 million (some sources name $120 and $140 million) and became the company's CEO. As a result of Sun becoming a leader of the company, BitTorrent embraced the blockchain technology and issued BitTorrent tokens in February 2019. The event was again supported by Binance.
Apart from fame, Sun quickly gained notoriety in the cryptocurrency field. Justin Sun was accused of plagiarizing on several occasions. The white paper of TRON partly resembles the Ethereum white paper and contains the extracts from Filecoin and BitSwap's white papers. Justin Sun denied the accusations but it doesn't seem that he convinced anyone besides his fanbase. After the acquisition of BitTorrent by Sun, the company got a new logo and even this logo seems to be plagiarized. At least, it is similar to the logo of IPFS, the company behind BitSwap. The elements of white papers of MakerDAO and Single Collateral Dai were allegedly spotted in the documents associated with another TRON's project — a DeFi product Djed. You might remember, the writing career of Justin Sun was ruined after the plagiarism scandal. However, now when he is a powerful and wealthy entrepreneur, he managed to get away with it.
Another big scandal ignited in March 2020, when it turned out that Binance, Huobi, and Poloniex were using the funds of their users to vote for Justin Sun's witness on Steem. There are a number of voices claiming that Sun was bribing people in order to take over Steem, a decentralized platform that leans on the Delegated Proof of Stake protocol. Yet, there is no firm proof to it, however, we clearly see that since Sun got to the top of the Steem hierarchy, many things have changed on the platform. The ex-witnesses (delegates) were censored and banned from publishing new content. This fact fuels the suspicion that Justin Sun has a lot to conceal. The users began to work on a Sun-free Steem hard-fork, many of them got banned for it. In general, it seems that Justin Sun is following the formula "reduce costs, maximize profit". Sadly, in some sense, the story of Justin Sun reminds of Citizen Kane.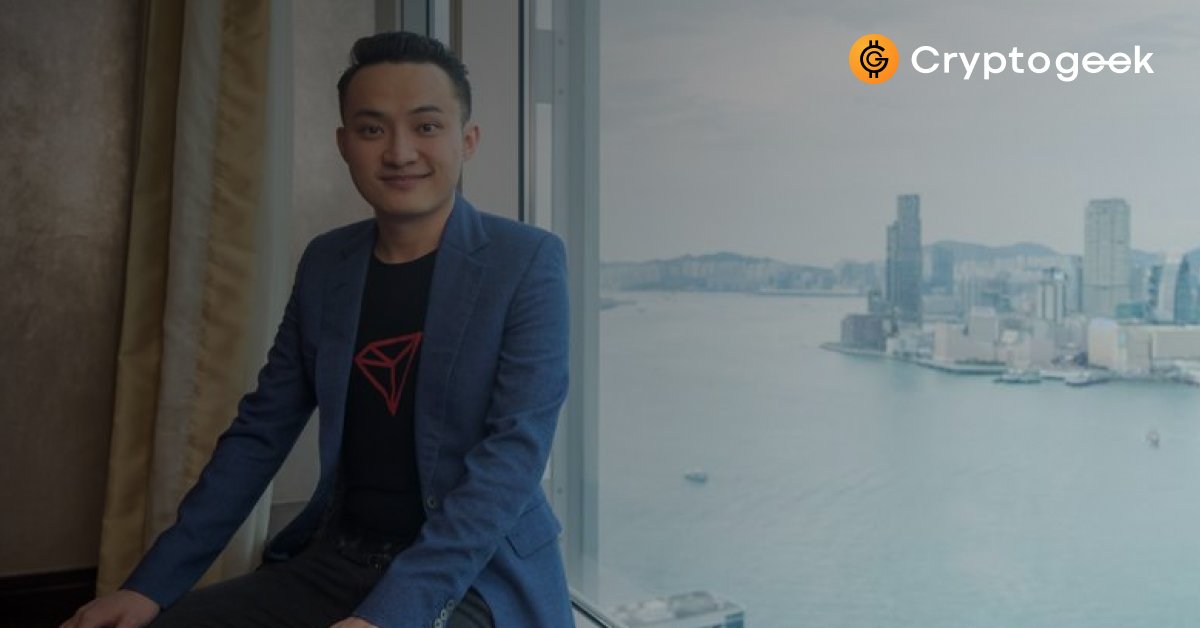 Once, he admitted that he was doing too much self-advertising when he had to postpone his participation in the annual charity lunch with a Berkshire Hathaway CEO Warren Buffet just three days before the specified date. Justin Sun offered the biggest bid for this lunch — $4.5 million. No one in 20 years of these lunches with Buffet offered such a sum for an opportunity to have a talk with one of the richest people on Earth. When Sun had to postpone the event, there were rumors that Chinese authorities didn't like Sun's bravado over his record-breaking bid and spending so much money abroad. The real reasons are still unknown. Sun had to publicly apologize for his over-promotion of the event. Interestingly, he didn't share the takeaways from his conversation with Buffet when they finally met several months later. Buffet is a prominent critic of cryptocurrencies and it doesn't seem that Sun managed to change a billionaire's opinion.
Justin Sun Net Worth Calculation
There are different views on how rich and wealthy Sun and the TRON Foundation are. The company CEO himself is always showing that he's alright. However, the US government has sent him 17 million yuans as a Coronavirus relief. There's info that the second batch of financial help is already scheduled. It means that the company is out of money. Some might ask, how COVID could eliminate the funds of TRON? The company employees are obviously working remotely from day one. What could happen? There is an opinion that in fact, TRON has no money due to a lack of use of the platform and the COVID pandemic is only another opportunity to get funding. It is possible because one of the TRON offices is in San Francisco. So seemingly Sun made American taxpayers fund his company via the government.
Justin Sun doesn't like to share much info about his life and his wealth. It is unknown how much BTC, BTT, and TRX he holds. However, some experts suppose that Sun might hold at least 10% of all the circulating TRX supply while more bullish researchers name the figure of 20%. It means that Sun has from $177,844,937 to $355,689,875 in TRX as of November 10, 2020.
More than that, for more than a year, Sun holds a stake in the Poloniex exchange. The amount of BitTorrent Tokens held by Sun is not disclosed, however, the current market cap of the token is $287,739,018. If Sun has 10% of this amount, then we can add over $28 million to his net worth. Let's not forget that he had millions of dollars worth of BTC. We estimate this amount at $30 million at a minimum.
Estimating Sun's net worth is problematic due to the lack of precise data and his unwillingness to reveal his actual wealth size. This makes us only offer a very approximate estimation. According to our calculations, Sun has over $235 million. There is a chance that his net worth is more than $410 million.
---
---