Coinbase vs Kraken vs Gemini - Which One Is Better in 2022?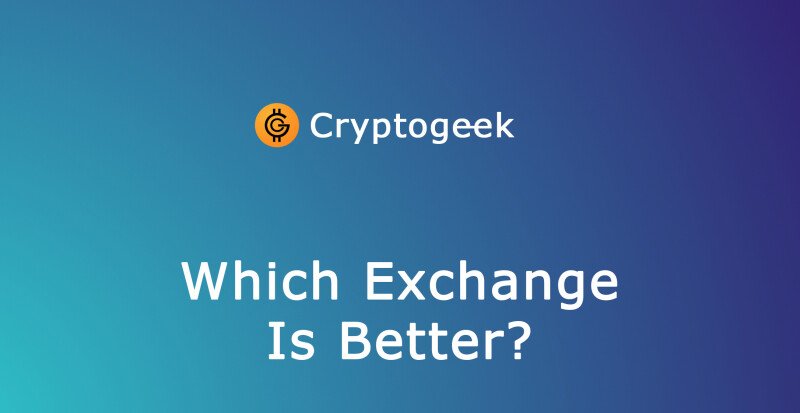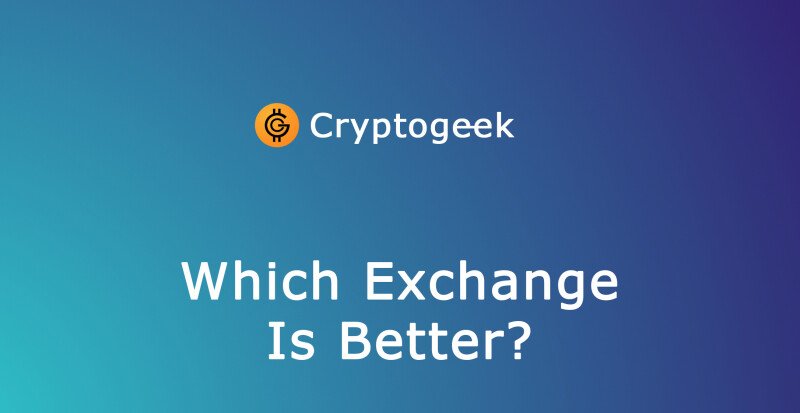 It is important to choose trading platforms wisely as the platform itself seriously affects the results of trading. It's not possible to choose objectively the best cryptocurrency exchange because different traders have different needs. Gemini, Coinbase, and Kraken are big established cryptocurrency exchanges alongside other industry giants like Binance, HitBTC, Huobi, OKEx, and others. It is hard to choose from them, but the comparison of different aspects can help to find the most convenient platform.
Basic Facts
Gemini is one of the biggest internationally known cryptocurrency exchanges. Gemini is regarded as the first licensed cryptocurrency exchange platform. The exchange is centralized. It is located in New York. Gemini was launched in 2014 and started first operations next year. The exchange is available in the USA (except for Hawaii), Canada, Australia, UK, Singapore, Hong Kong, and South Korea. The interface language is English.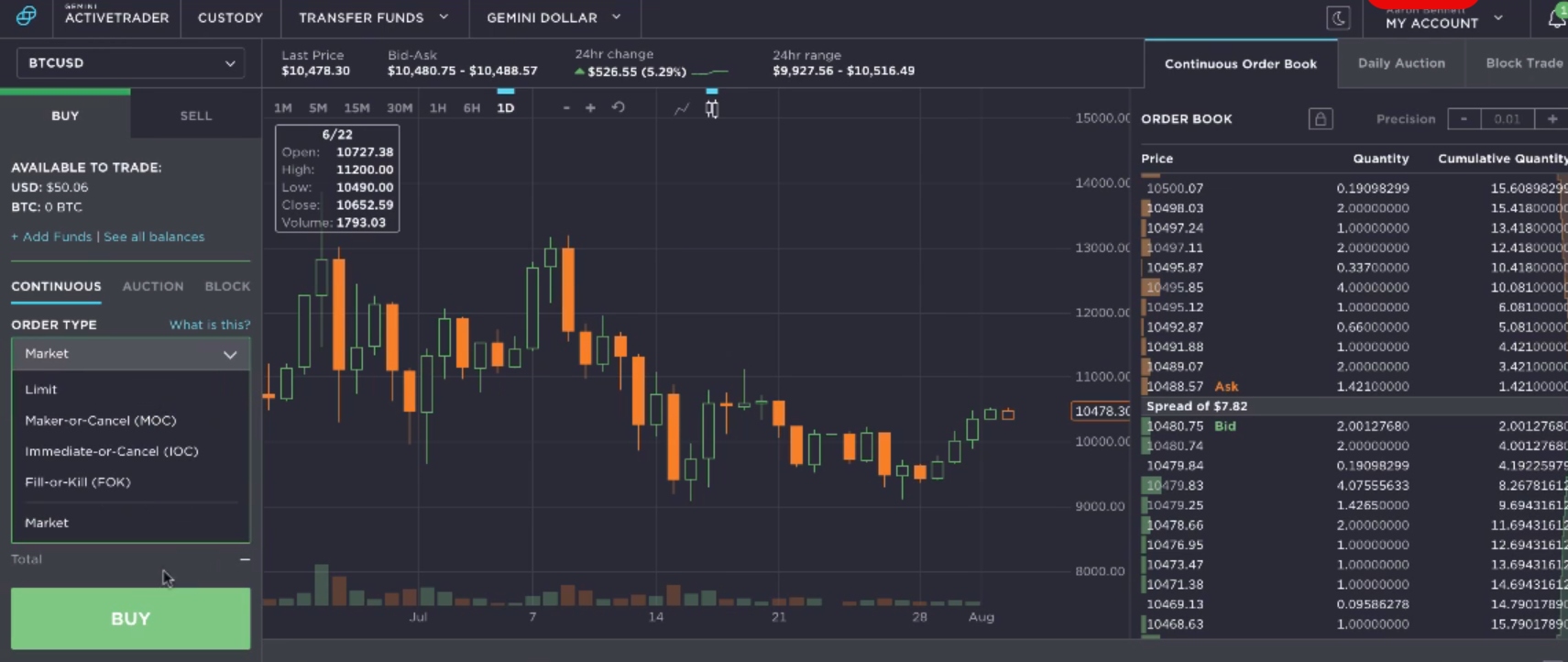 Kraken is a centralized cryptocurrency exchange based in California. The exchange was founded in 2011. It provides its service worldwide. The platform supports 13 languages (English, Japanese, Chinese, German, Spanish, Russian, Greek, Ukrainian, Turkish, French, Italian, Portuguese, and two types of Korean).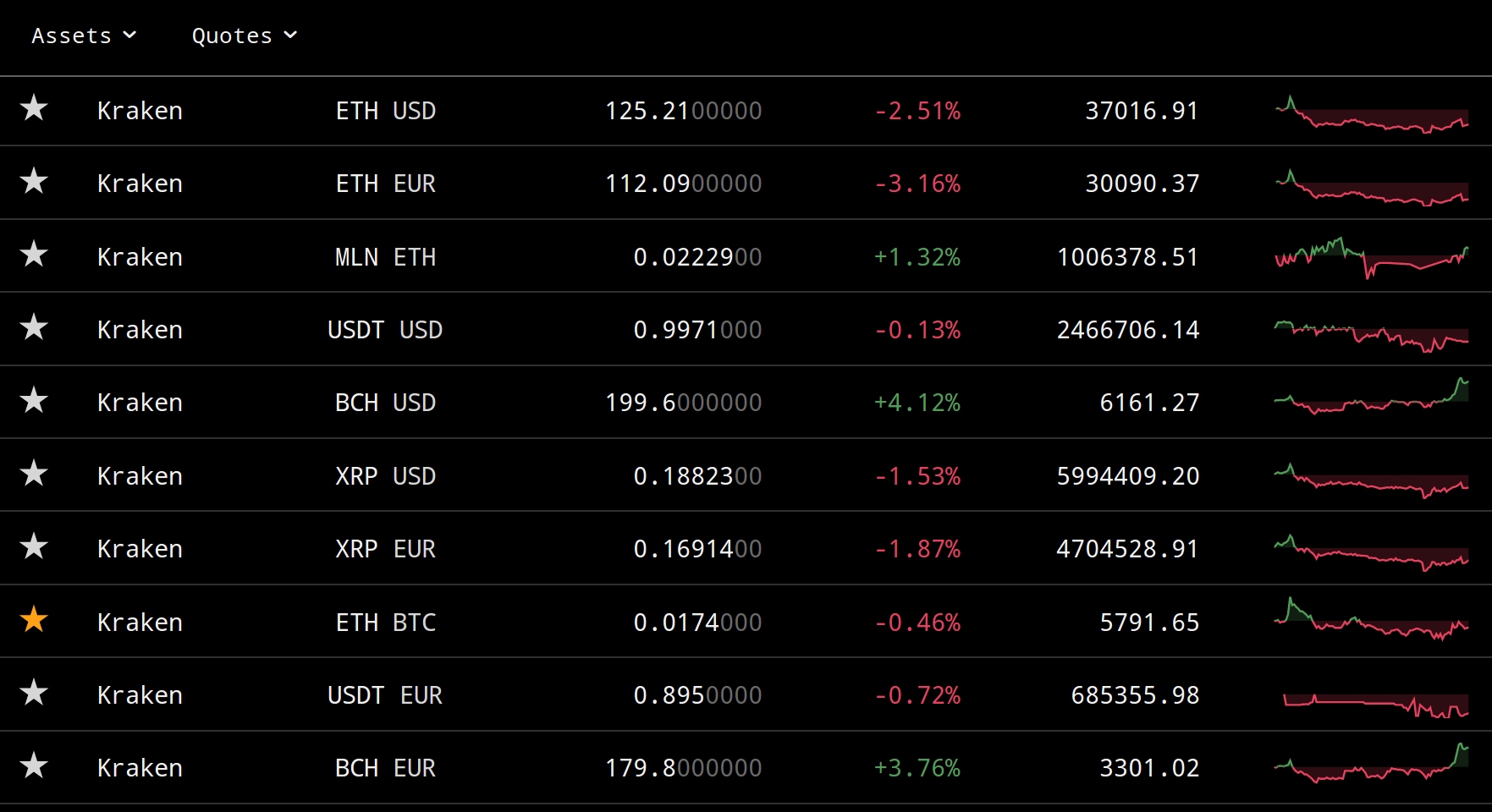 Coinbase is a Californian exchange platform founded in 2012. Coinbase is centralized and provides its service in 190 countries of the world. The interface is available in English, Spanish, Russian, Turkish, Japanese, Portuguese, French, Italian, German, Indonesian, Polish, and Dutch.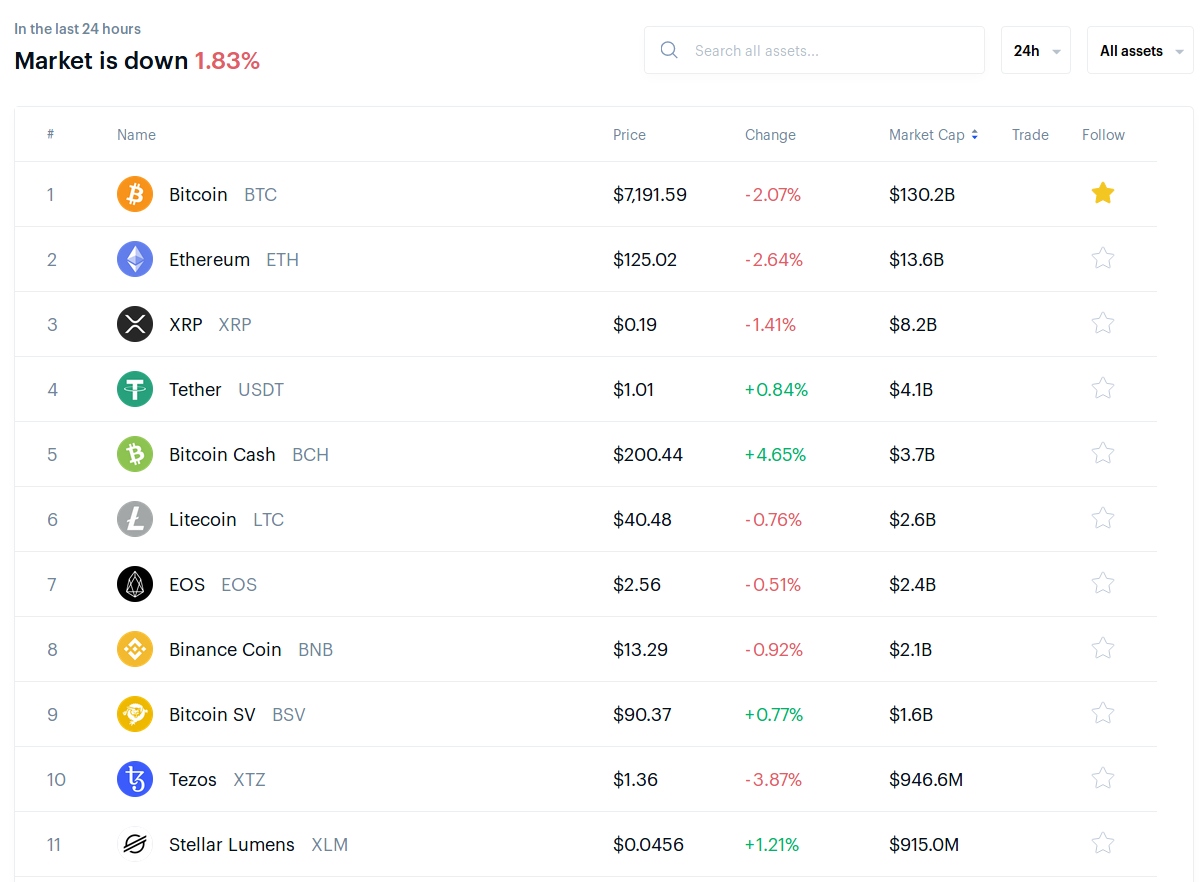 Trading Volume
Kraken trading volume reaches almost $70 million. Coinbase follows with roughly $57 million. Gemini has the lowest trading volume among these exchanges (slightly below $2 million).
Currencies Selection
Gemini is supporting only 6 cryptocurrencies: Bitcoin, Bitcoin Cash, Ethereum, Litecoin, Zcash, and a company-issued stablecoin known as the Gemini dollar (GUSD) which is available only for the users from South Korea. Moreover, the platform supports American dollars.
Kraken offers a wider set of currencies. Supported cryptocurrencies include Bitcoin, Ethereum, Litecoin, Ripple, Dash, Zcash, Bitcoin Cash, Basic Attention Token, Monero, Ethereum Classic, Cardano, Waves, Dogecoin, EOS, Stellar, Tether, Siacoin, Gnosis, Lisk, Cosmos, Tezos, Augur, ICON, Nano, Qtum, OmiseGo, Multi Collateral DAI, Watermelon, ChainLink, and PAX Gold. The total amount of supported cryptocurrencies is 30. Besides cryptocurrencies, Kraken supports 5 fiat currencies (American dollar, Sterling pounds, Euro, Canadian dollar, and Japanese yen).
Coinbase has fewer cryptocurrencies to offer to traders. The platform is supporting Bitcoin, Bitcoin Cash, Ethereum, Ethereum Classic, Dash, Zcash, Basic Attention Token, Ripple, Tezos, EOS, Litecoin, Stellar Lumens, ChainLink, Ox, Augur, Orchid, DAI, and a stablecoin backed by Coinbase USD Coin. As one can see, almost all of these currencies are featured on Kraken, as well. As for fiat money options, Coinbase supports the American dollar, Euro, and Sterling pound. In total there are 18 supported cryptocurrencies and 3 fiat currencies.
As we can see, Kraken provides a much better currency selection than Gemini and Coinbase.
Payment Methods
The users of all of these exchanges can deposit fiat money through bank wire transfer. Unfortunately, it is the only opportunity available for Kraken customers. Gemini has a wider range of opportunities as it allows depositing not only via wire transfer but also through debit/credit card — probably the most convenient way of funding fiat money accounts. Gemini accepts payments from MasterCard, VISA, and American Express cards. Another option is using ACH transfers (it is available only for US customers). On Coinbase users can only buy small amounts of cryptocurrencies via debit cards but cannot deposit money this way. The US customers can deposit money through the bank account (ACH), traders from the EU can use SEPA transfer, the residents of the UK can use Faster Payments and 3D debit cards. Actually, Coinbase provides special opportunities for people living in different regions. They have offers for Canadian residents, for traders from Australia, and Singaporeans, as well. Moreover, Coinbase users are provided with opportunities to withdraw funds in fiat money. In general, Coinbase provides more payment methods but it lacks the instant credit/debit card payment supported on Gemini.
Fees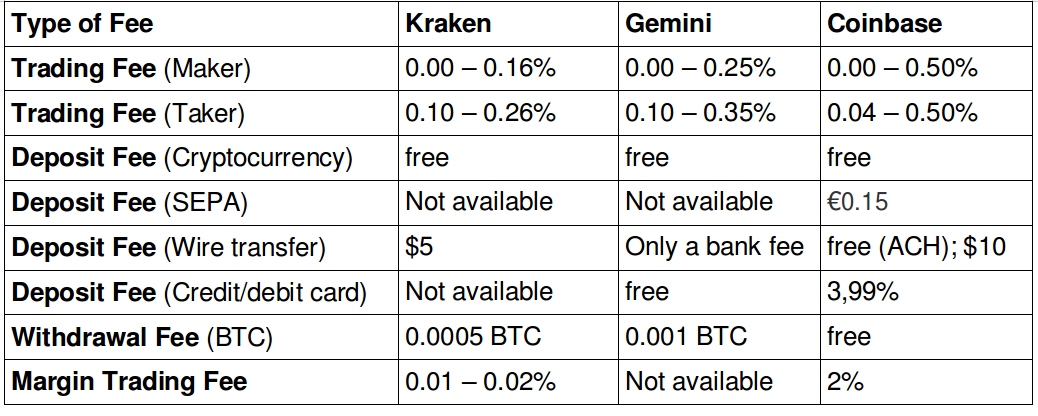 As for trading fees, Coinbase is definitely not the best choice for those who trade in small amounts as the trading fees are quite high. Deposit and margin trading fees are not too friendly, as well. Gemini provides some nicer conditions although they take a 0.5% convenience fee for placing orders. Cryptocurrency withdrawals are the most expansive for Gemini users. In general, Kraken collects the smallest fees although rivals provide cheaper bank wire transfers.
Security
Kraken is regarded as a safe cryptocurrency exchange. It has never been hacked although there are cases when carefree users were subjected to the man-in-the-middle hacks and phishing activity and lose their money. The exchange could have obliged its users to set up 2-factor authentication before using the platform to avoid these problems but Kraken didn't do that. Moreover, the platform has a record of performance issues caused by DDoS attacks and the inability to maintain stable work with a big amount of traders. Users are advised to protect their accounts with 2fa. All the data stored by the exchange is encrypted.
Gemini is a licensed exchange. As it partners with the New York Department of Financial Services (NYDFS), the funds of the users are insured. That's the reason why Gemini is one of the safest cryptocurrency trading platforms. Nevertheless, according to some online reports, at times of high traffic, the exchange goes offline. Of course, the user experience suffers from such an issue.
Coinbase is usually regarded as one of the most secure exchanges. Coinbase stores money of its users separately in the custodial bank account which makes it harder to steal it. 98% of cryptocurrencies are stored in the cold wallets. The remaining 2% are insured so in the case of hacking the users will get a refund. Users can enable 2-step verification. The platform notifies users about sign-ins from the new IPs. In the case, if the intruder has successfully hacked the account, the company is not responsible for the stolen funds. That's quite a standard approach. There's no information about the successful hacker attacks on Coinbase although it's known that in 2019 the company managed to repel a sophisticated hacker attack. In general, Coinbase seems to be the safest platform on this list. 
Conclusion
Kraken is the most democratic platform of three. It has relatively low fees. There are some negative reports online. It means that the support team is not fast enough but obviously the platform keeps on doing its job. Gemini and Coinbase are targeted at institutional and active traders. They charge higher fees but provide better security in return. Some people might like that insurance is provided to all the users of Gemini, but in general, Coinbase has more nice features to offer. On the other hand, Coinbase has the least conventional trading interface which can be not comfortable for traders who got used to other exchanges.
---
---