The Purr-Fect Storm: How a Cat-Themed Meme Coin Is Shaking up the Crypto Market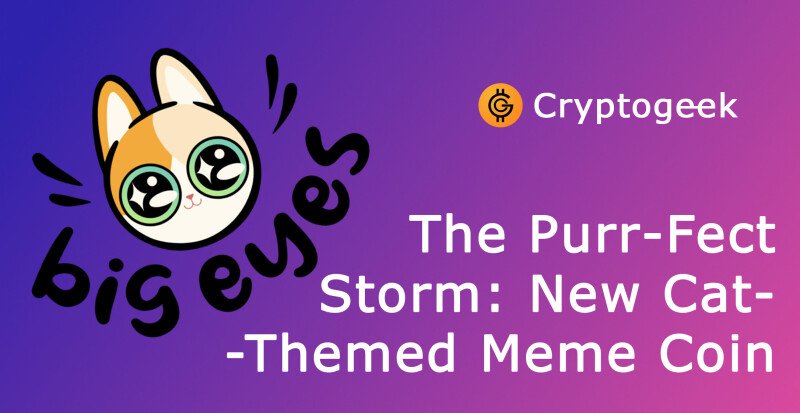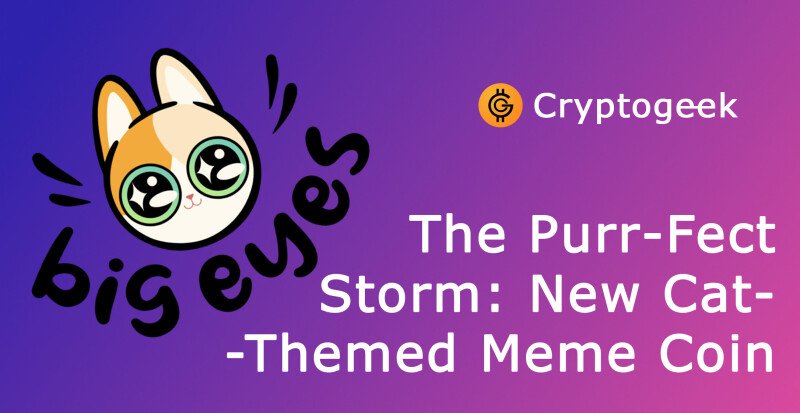 Big Eyes coin (BIG) is a new meme coin that is directly competing with meme coin giants - Dogecoin (DOGE) and Shiba Inu (SHIB). Meme coins have already been stirring up the crypto market in recent years, with many skyrocketing in value, and Big Eyes has already seemed to surpass expectations during its presale. 
But what caused the creation of Big Eyes? Why has it soared in popularity? How can it be traded? If you're wondering about the answer to any of these questions, then you've come to the right place! We'll dive deep into the cute world of Big Eyes to lay out everything traders need to know about this exciting new meme coin! 
What Is a Meme Coin?
Before we take a closer look at the excitement surrounding Big Eyes, you need to know what exactly meme coins are. Put simply; a meme coin is a type of cryptocurrency that has been based on a meme. A meme (or internet meme) is an idea, style, or image that has been spread through the internet, mainly through social media platforms. Memes are also often made up of templates that are altered as they are shared between communities. The main attraction of memes is that they are humorous, informative, and relatable. 
The first meme coin to enter the crypto market is the well-known Dogecoin (DOGE) which was first launched in December 2013. This coin was based on the popular Japanese dog breed, Shiba Inu, which was the basis of many memes in the early 2010's. This meme coin was created as a way to satirise the cryptocurrency hype that was prominent during the time. However, it quickly exploded into the mainstream crypto world!
In recent years, even more meme coins have followed suit and made their mark in the crypto space, including Shiba Inu (SHIB), Baby Doge Coin (BABYDOGE), Dogelon Mars (ELON), and MonaCoin (MONA). Although some traders are sceptical towards meme coins, they have undeniably made a lasting impact on the crypto world. Plus, with new contenders such as Big Eyes (BIG) causing a stir, they show no sign of disappearing anytime soon!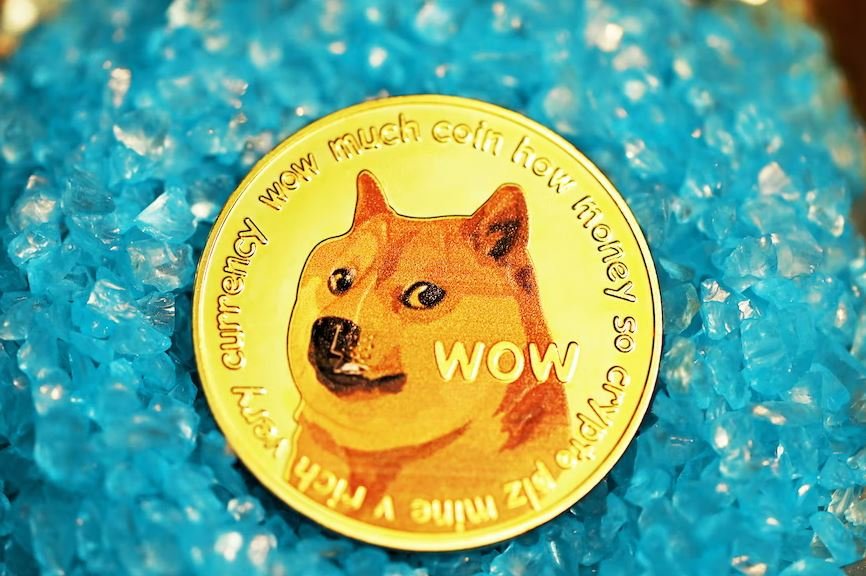 What Is Big Eyes (BIG) Coin?
Big Eyes Coin is based on the story of a cute cat who sets out on a year-long voyage to find its purpose in life, only to discover his big eyes can be seen as one of its strengths rather than a weakness. This full-fledged community token was created to simplify the Defi (decentralised finance) ecosystem and make it more accessible for smaller traders. The native token of Big Eyes is BIG and has a total supply of 200,000,000,000 Tokens.
Another epiphany that the adorable Big Eyes cat had on its journey across the world was that humans needed guidance on how to save the oceans. That's why 5% of the total Big Eyes supply is stored in a visible charity wallet that is dedicated to various ocean sanctuaries. 
The creators of Big Eyes have chosen to remain anonymous and use the pseudonyms PawZilla, CatEyes, HypePurrr, CatNipper, Catsuit, and TenPaws.  These creators have stated that Big Eyes was designed to bring more purpose and value into the cryptocurrency community.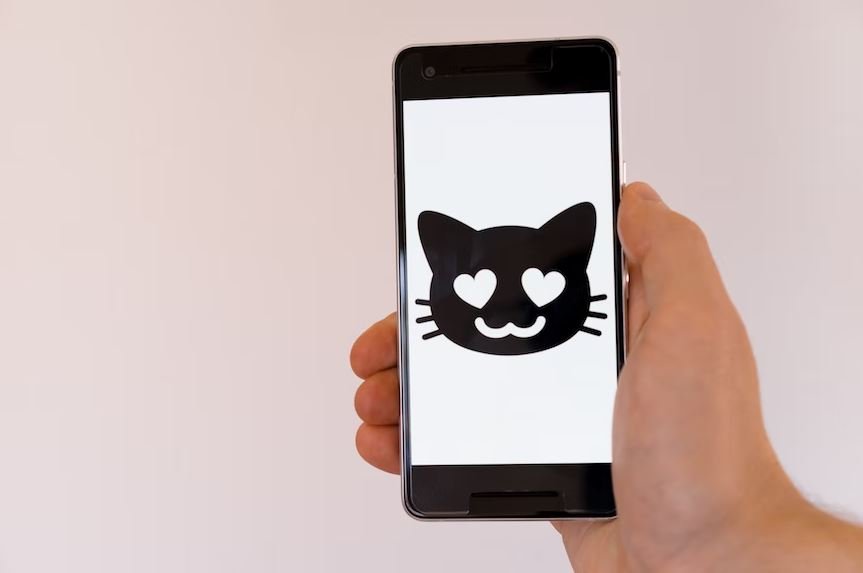 Why Is Big Eyes Coin So Popular Now?
This coin has relied on word-of-mouth to gain popularity in the crypto community and has undoubtedly found success in this strategy.  The Big Eyes community has managed to raise over $8.87 million in the first few weeks of its presale, and the coin has become a hot topic across social media platforms such as Twitter and Reddit. 
With the 5% charity wallet, Big Eyes has also gained support from people outside of the trading community who want to participate in the charitable drive. Additionally, since there are absolutely no transaction fees, Big Eyes has become an appealing option for smaller traders and first-time traders. This coin is also highly community-driven and incentivises active members with token and NFT giveaways. 
How to Buy and Trade Big Eyes (Big) Coin
Buying Big Eyes is as easy and straightforward as buying any other crypto coin. Experienced traders should have no issue purchasing it to diversify their portfolios. If you've never traded cryptocurrency before then we recommend signing up for a crypto platform such as BitiCodes. As stated on its website, this platform aims to "make cryptocurrency trading easy, reliable, and secure", making it a great choice for anyone who wants to invest in Big Eyes but doesn't currently have any trading experience. 
This platform will connect you with a top-tier broker who can provide a selection of tools to support you as you trade so you can minimise your losses and invest with confidence. This easy-to-use platform was designed to make crypto trading as accessible and hassle-free as possible. Even if you're completely unfamiliar with cryptocurrency, you'll still have no problem navigating this app and investing in Big Eyes. 
One particularly helpful tool that you can make use of before you buy Big Eyes is a demonstration account. With this account, you can trade dummy funds to get a better idea of how the market works before you risk investing your own money. Once you know how to navigate the crypto market, you can move on to your real trading account and start investing in Big Eyes and other crypto coins. 
Summary
Overall, Big Eyes has certainly made a lasting impression as a positive, community-driven, and sustainable meme coin that traders are eager to rally behind. With a designated charity wallet, a terrific online presence, and plenty of incentive to trade, Big Eyes has a promising future in the crypto world. Of course, we cannot say for sure how high this coin is expected to rise, but we still believe it is a terrific option for traders, especially newcomers to the crypto world. 
So, if you love adorable cats, charities, and cryptocurrency, then Big Eyes might just be the purr-fect meme coin for you to invest in!
---
---