5 Best Platforms Where You Can Buy Dash in 2022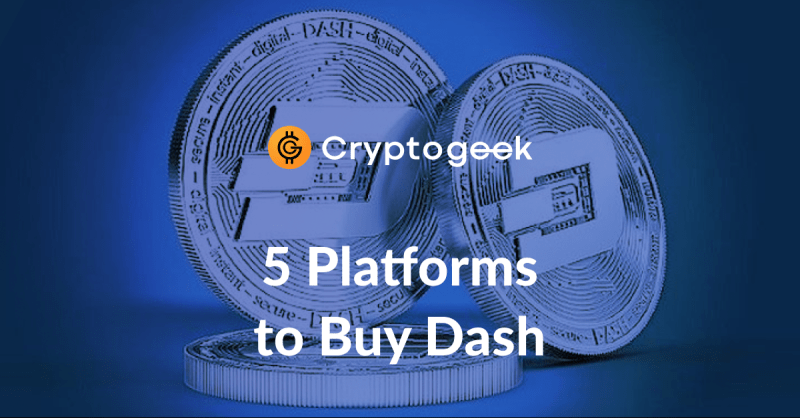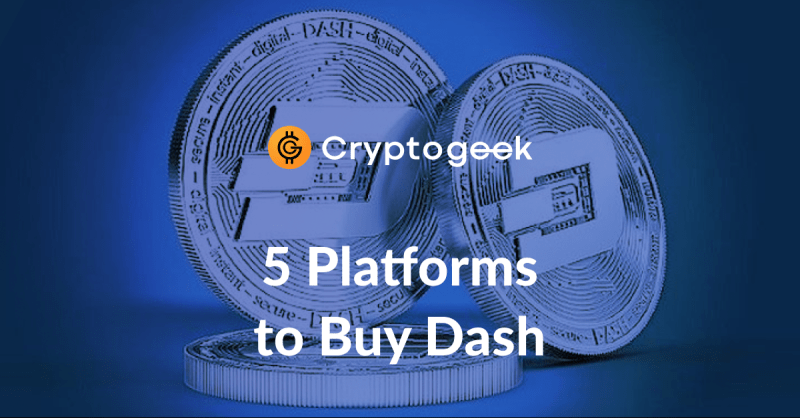 Dash is one of the first cryptocurrencies that was created shortly after the introduction of Bitcoin. It's one of the five most private cryptocurrencies globally, providing consumers with a security level that traditional blockchain does not. Today, we take a look at where to buy Dash and what popular payment methods are.
We have listed the best places to buy Dash along with several other options that will grant you access to good trading pairs, wallet functionality, and dedicated solutions tailored to make buying and yielding the coins flawless. 
Each has specific strengths that may appeal to you depending on your intentions for the currency once you have completed your purchase. 
Freewallet 
Freewallet is one of our preferred choices when it comes to places where to buy Dash from. Numerous strengths set Freewallet as the go-to place for Dash, and they include three distinct versions of the proprietary Freewallet. Here are some of the upsides the Freewallet comes with:
Three dedicated Freewallet versions 
Compatible with both iOS and Android 
You can buy Dash with a credit card 
2FA, pin-code, and Fingerprint support
Instant and free transactions within Freewallet
Active and helpful customer support 
You will have access to the Freewallet desktop version and the Freewallet mobile multi-wallet version, and not least, the dedicated Freewallet mobile singlet wallet version. All three are tested solutions that service a sizable customer base.
You can use Freewallet as an online storage solution, especially if you don't plan to move your Dash in a hurry or don't want to. Thanks to its integration with Changelly, Freewallet makes it easy to gain access to a range of currencies, even if you have only come to buy Dash cryptocurrency. 
Apart from the fact you may purchase Dash with a credit card, there are other payment options available as part of the app. This includes MoonPay and Simplex, which simplifies fiat-to-crypto payments for added convenience. If you are new to Dash and crypto, Freewallet's MoonPay and Simplex solutions will make for a swift and easy purchase. 
Exciting news!🚀

Freewallet enables more payment options through the @MoonPayHQ partnership!
Purchase #BTC, #ETH, #BCH & many more with your debit/credit card!

Read more about the benefits of this integration on our blog: https://t.co/jrZ0Rmm845 pic.twitter.com/3xPwiXHsm7

— Freewallet (@freewalletorg) January 13, 2021
Meanwhile, the wallet sets its fees based on dynamic and fair algorithms calculated from industry developments and always in consumers' benefit. We have not noticed anything untoward with regards to prices when using the wallets and wallet functions. We are delighted with the service and Freewallet is certainly our best place to buy Dash with a credit card in 2021.
Coinbase
Coinbase is a great exchange if you are new to cryptocurrencies and crypto exchanges for that matter. The website was among the first to come online in the wake of Bitcoin's creation and was founded in 2012 to anticipate something much bigger – the crypto boom that followed as expected.
The company has a good variety of things to offer, including reliable brokerage service, reputation, rich and not least, a great user interface that makes navigation very simple. This is where most of the fun stops, though. Coinbase can be difficult when it comes to verifying your account.
Due to strict AML and KYC procedures, Coinbase will often require a few attempts to verify your account if you are using a bank account that doesn't fit the pre-determined standard. Another issue with the platform is that you do not control your private keys. This means that Coinbase has custodial control over your funds, just like a regular bank does over your FIAT money. 
Other than that, Coinbase is a decent place to buy Dash from if you are a crypto rookie but isn't recommended by most veterans. Here are some other features.  
Good for anyone new to crypto
Verification is somewhat pesky
Somewhat high industry fees
Allows you to buy Dash with a credit card 
Suitable for storing Dash but not for long 
Overall, Coinbase has useful features and it has been in business for close to a decade now. However, the verification process can be difficult, because the exchange will bounce some documents without an explanation. Customer support is definitely poor if you need it, and the accounts are constantly monitored. 
Binance
Binance is a good choice of a crypto platform if you can look past the incident that occurred back in 2019 and lead to the theft of 7,000 Bitcoin. Since then, the company has been working painstakingly to restore its credibility with the community and, not least, provide the service that you deserve, especially when looking where to buy Dash cryptocurrency.
While you are right to have some reservations regarding security, everything else seems to work just fine when you visit Binance. The website is optimized to provide you with the highest grade of crypto product, enabling quick purchases with a credit card, and other FIAT payment methods. The exchange comes with quite a few special treats of its own:
You get to enjoy a flat 0.1% fee
Traders may earn even lower fees
Outstanding variety of listed assets
Features such as savings, staking, smart pool
Many convenient FIAT payment options
Binance has a decent overall offer. However, it's hard to look past the fact that the platform was hacked in the past and that cost people the equivalent of $40 million at the time. While security has improved, we ought to remember the past. 
Kraken
Kraken will immediately catch your eye with fees that are often the envy of rivals. While others are using fees as a quick way to drive interest in their product, though, Kraken has been able to maintain consistently low fees, and we know because it's our job to check.
It's one of the best places to buy Dash, too, thanks to numerous inherent advantages, such as good reputation and free SEPA deposits across Europe, which are a nice flourish. It offers advanced trading options and is available in multiple jurisdictions, making it easy for anyone looking to purchase Dash to do so and use it immediately.
Yet, the drawback here is that Kraken isn't too beginner's friendly. It focuses on individuals who already have some experience with crypto. We like Kraken, but keep in mind this small caveat.
HitBTC
HitBTC has many upsides and a few things to watch out for. For starters, it allows you to buy Dash with a credit card, and it sports a variety of over 800 different cryptocurrencies. Yet, the platform's true strength lies in its fees. The numbers range from 0.25% to -0.01% depending on the action you are making.
Dear Traders,

Fiat to crypto payments are live on HitBTC!

Now you can buy cryptocurrencies with your Visa or Mastercard and have them arrive in your HitBTC account.

Buy crypto with fiat today on our platform.https://t.co/bLeog1XXkG

— HitBTC (@hitbtc) January 28, 2021
This alone should not convince you, but upon canvassing consumer reviews and having been through with HitBTC first-hand, we are happy with the platform not just as a place to purchase Dash, but also enjoy numerous other crypto options.  
Final Word 
Purchasing Dash is the smart thing to do this year. Yet, to stay ahead of the curve, choosing the right place and storage mode is what will keep your investment safe and your portfolio grow. Stick with our recommended platforms that offer the best solutions when it comes to buying, selling, and trading Dash.
---
---