Is HitBTC available to U.S. customers?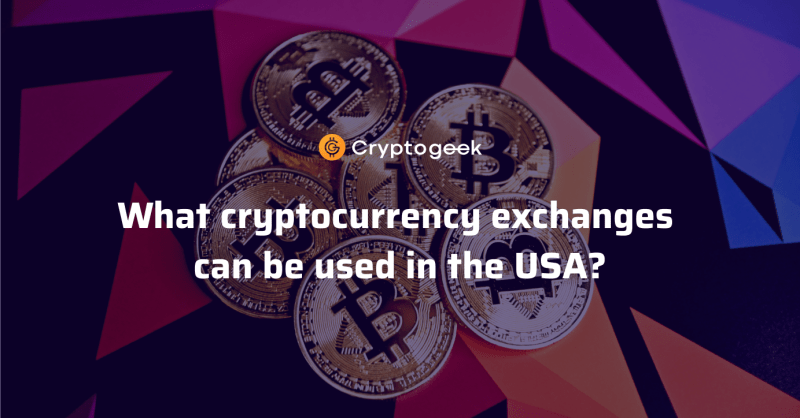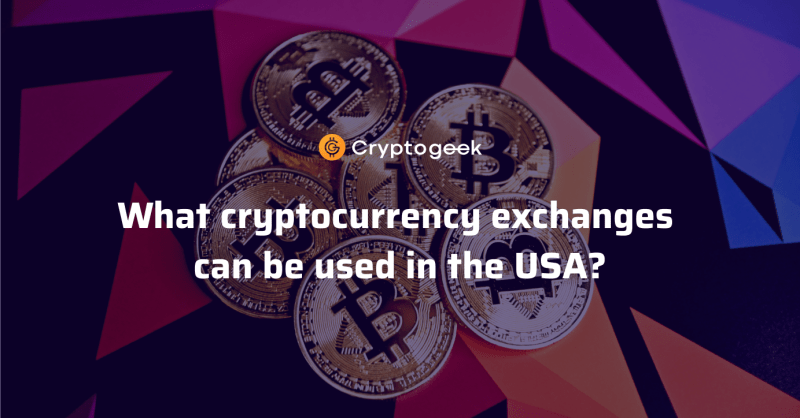 As you may know,  a popular cryptocurrency trading platform HitBTC is not available to U.S residents. According to the platform's official Terms of Use, clause 2.2.g., residents of the USA are not allowed to use the service of exchange, which also includes any country embargoed by the USA. 
Following the decision of many exchange platforms in the USA to leave the local market in lieu of restrictive actions, HitBTC ceased its activity for the U.S residents and let them close their accounts with the company.
In recent times, U.S. customers of many global exchange platforms were forced to cease trading. A special framework must be developed by an exchange to be able to operate on the territory of the USA. This set of measures include maintaining records in a certain format, reporting to authorities, and running an Anti-Money Laundering policy. Under a "Travel Rule", cryptocurrency exchanges are expected to share information about beneficiaries of cryptocurrency transactions. 
Considering a touch approach of local authorities, it's more desirable for an exchange platform to establish a separate U.S. subdivision and obtain a local license. This subdivision will offer a limited range of assets for trading.  However, these steps would not prevent the possibility of investigations by US agencies and commissions. 
According to the U.S regulators, cryptocurrency exchanges fall into the category of "money transmitters" and shall obtain a license from The Financial Crimes Enforcement Network (FinCEN). Their activity is determined by the Bank Secrecy Act. 
Going back to HitBTC, we found that a U.S customer would be required to be offboarded within a certain time frame. HitBTC is well known for a good choice of assets and charts. If you are still looking for cryptocurrency trading opportunities in the United States, the following alternatives can be useful for you.
United States Coinbase is certified for doing business in the United States, supporting cryptocurrency money transmissions in some states and US Dollars transmissions in other states. The FinCEN's license authorizes it to work as a Money Services Business.
Coinbase Pro
Our review covers the services of Coinbase Pro, a subdivision of Coinbase Global Inc., that will be a choice of advanced traders, providing intuitive real-time charts for a variety of digital assets and indicators. It also maintains an advanced set of order types, including not only buy and sell but also stop order, time in force order, and limit order, and trade.
Supported crypto coins: 38
Funding methods: wire, ACH deposit, SEPA, GBP. US residents can deposit money from their bank account. 
Withdrawal: First, a user account shall become eligible for withdrawal. In this case, it will be labeled as 'Available'.Trading assets: crypto-to-crypto and crypto-to-fiat pairs. The choice may vary depending on the state. 
Trading fees: A maker-taker fee model. A special pricing tier is applied to Taker and Maker fees for each volume group. Higher volumes are charged more favorable commissions. Starting with 0.50%, this scale is finally moving to almost zero percent. 
Mobile support: Android and iOS
Tax forms: Coinbase provides US customers with a 1099-MISC form if a payer meets certain criteria.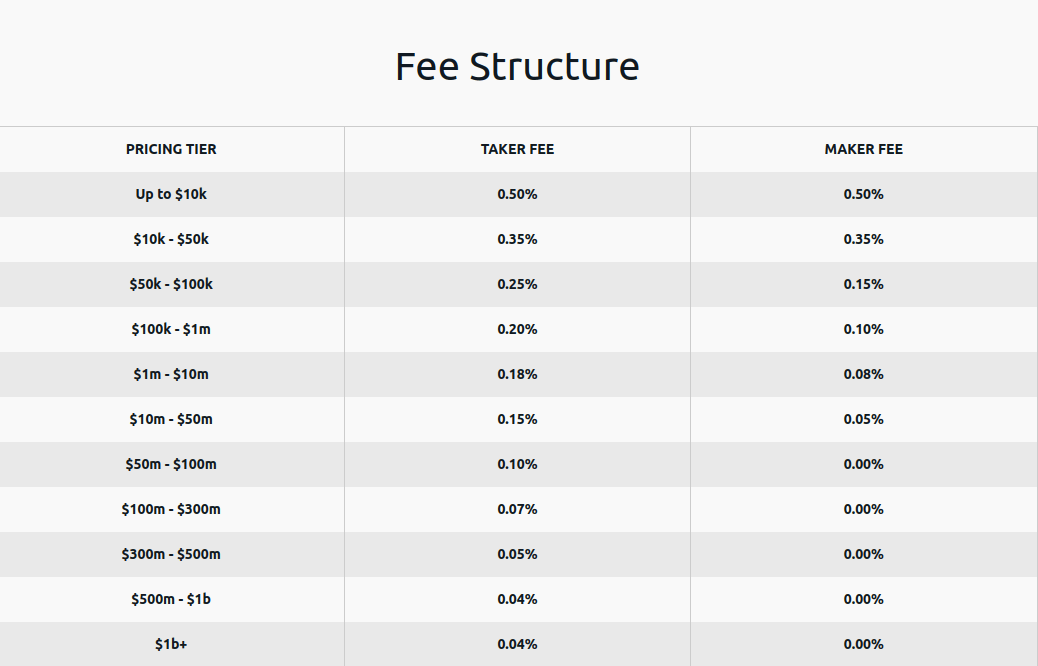 Binance.US 
In November 2020, Binance started the process of restricting U.S users to Binance US. All U.S. customers received the letter calling them to leave the platform. 
Binance.US is a San-Francisco-based entity of Binance. Residents of 41 states can trade here. As compared to global Binance, this platform offers a more limited range of assets for trading. It is considered to be smaller than leading US exchange platforms. 
There are apprehensions that the parent platform can finally restrict US customers from trading. March 2021, the Commodity Futures Trading Commission (CFTC) started an investigation in order to find out if US customers traded derivatives, which is prohibited by law. However, by the time of writing, no accusations or penalty measures have been put in place against Binance. A former U.S. senator Max Baucus was employed by the exchange to help it navigate its further policy regarding regulatory aspects.
Available trading platforms: Basic, Advanced, OTC (Over-the-counter)
Supported crypto coins: 52
Funding methods: wire, ACH deposit, debit card
Withdrawal limit depends on the verification status (it takes 5000 USD daily for the basic status of verification)
Trading fees are within the range of 0.1 - 5%. Using BNB to pay fees lowers the commission by 25%.
Kraken
The next exchange platform available to US residents is Kraken. This platform has been online since 2001 and is located in San Francisco, California. Kraken is registered with FinCen, the Financial Crimes Enforcement Network of the USA. This exchange platform can be used in 48 states. Available fiat currencies: you can purchase crypto coins or fund your Kraken account with the following fiat currencies: USD, EUR, CAD, GBP, CHF, JPY, and AUD.
Supported cryptocurrencies: the exchange supports several tens of crypto coins and trading pairs available for margin trading. On top of that, the exchange also provides futures contracts.
Funding methods: FedWire, SEPA, SWIFT, bank cards
Additional features available to Kraken users: affiliate program, staking.
CEX.IO
CEX.IO obtained FinCen's license as a money service business in 2015. Along with 9 local Money Transmitter Licenses acquired in 2019, the scope of the platform was expanded to 28 states. CEX.IO operates in the US through the sister company registered in Jersey City.
With CEX.IO, customers can buy cryptocurrency with a bank card.
Deposit methods: QIWI, Skrill, bank cards, bank transfers as well as  international (SWIFT) and domestic (SEPA, ACH, GBP) transfers;
Withdrawal methods: international (SWIFT) and domestic (SEPA, ACH, GBP) transfers; credit and debit cards.
Type of orders: market or limit
Bitstamp
Bitstamp is a Europe-based cryptocurrency exchange and was established in 2011. The Virtual Currency License was issued for Bitstamp by New York State DFS, State Department of Financial Services in 2019. It means that the platform is allowed to provide its service in the State of New York. According to the terms of the Bitstamp exchange, any arbitration will be handled by the courts of the State of New York. Also, US citizens are not allowed to trade and buy XRP in Bitstamp. 
Funding methods: bank cards, ACH, SEPA, bank transfers, Faster Payments. The account can be funded with USD, EUR, GBP. Third-party transfers are not allowed.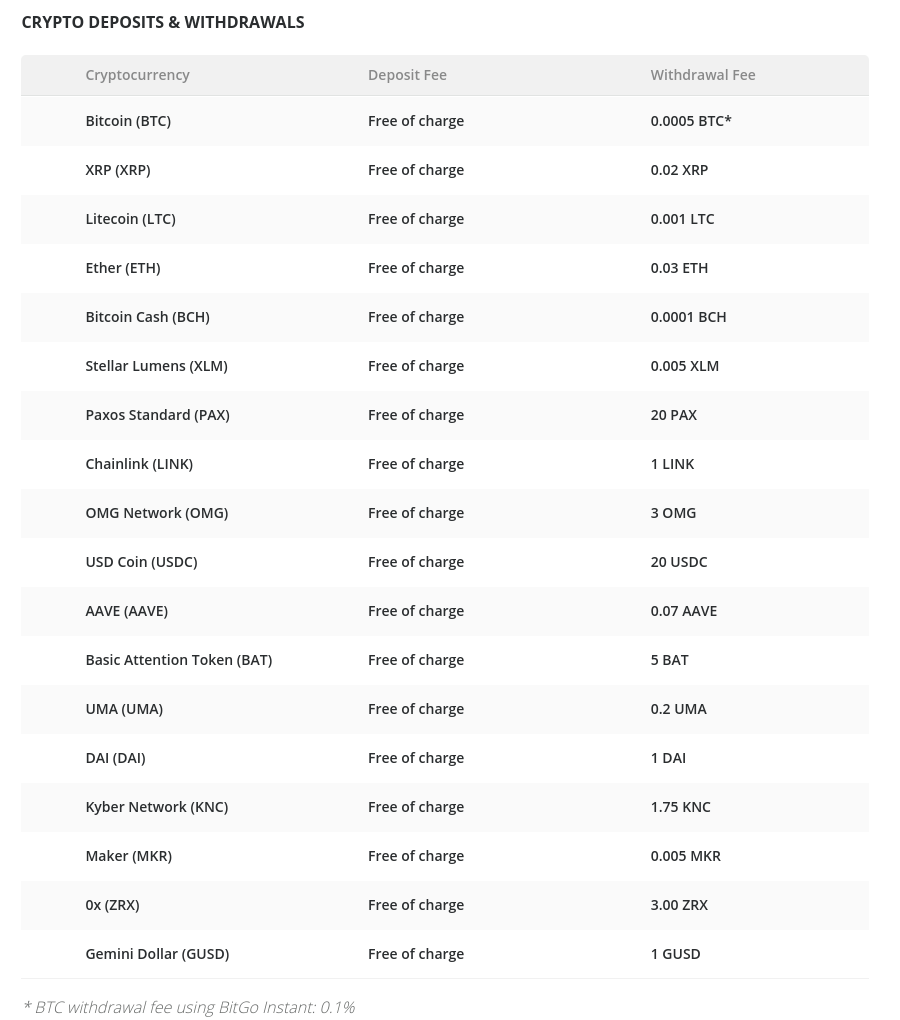 Trading fees are tied to the volume. They make 0.5% for volumes under $10 000 and 0.25% for volumes from $10 000 to $20 000. 
Available orders: Instant, Limit, Market, Stop, Trailing Stop, Fill-or-Kill orders.
Gemini
An institutional and retail platform, Gemini platform operates in all US states. It is based in New York and was established in 2017. Just like Bitstamp, the platform complies with the New York State DFS, State Department of Financial Services. Moreover, Gemini only serves across the United States. 
Trading orders supported by Gemini: Buy/Sell Limit, Good-till-day (GTD), Buy/Sell Stop, OCO, Market Buy/Sell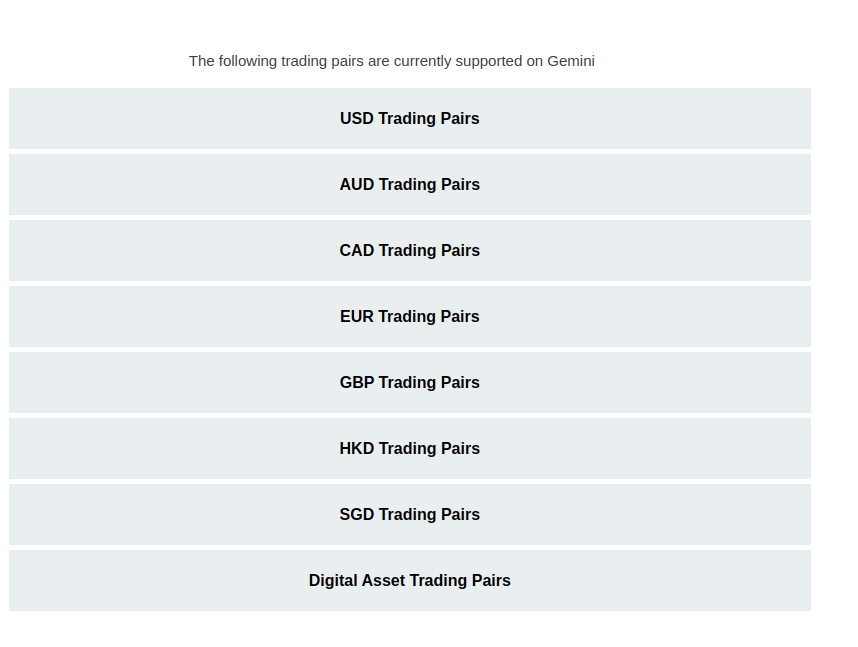 Both taker's and maker's fees start with 0.25% and have a regressive scale.
Deposit options: cryptocurrency (BTC, ETH), bank card, local bank transfers 
Trading pairs: As compared to HitBTC and Coinbase, the range of trading pairs in Gemini is quite limited. You can trade against USD, AUD, CAD, EUR, GBP, HKD, SGD as fiat currencies, and a number of cryptocurrencies. 
---
---