TaaS (TAAS) Stock Prediction 2022-2030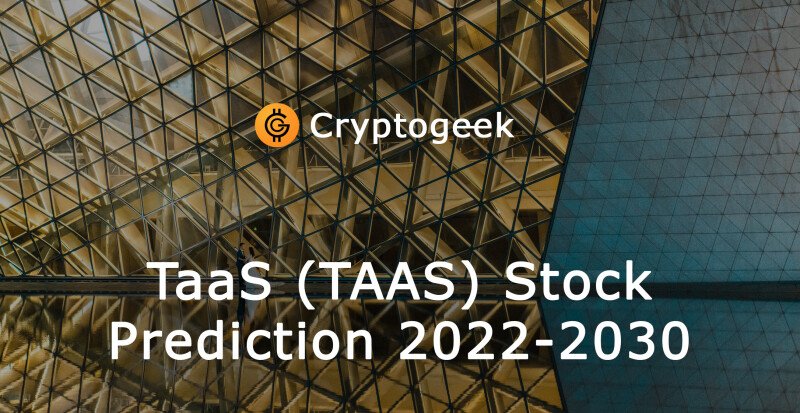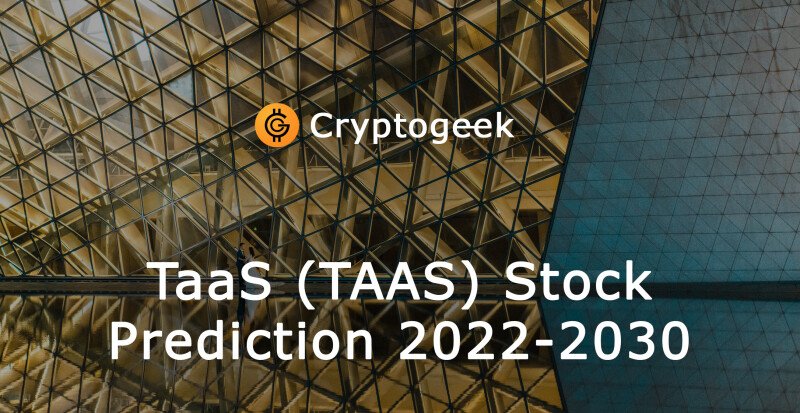 You've heard of Transport as a Service. But have you heard of Token as a Service? We'll tell you everything you need to know!
TaaS means 'Token as a Service" and we can all agree that now more than ever, companies and individuals alike may find themselves in need of launching a Blockchain product and have no idea where to start. *TaaS enters the chat* and utilizes the transparency associated with the Ethereum Blockchain and exchanges (like Poloniex or Kraken) that not only have been properly audited, but they own substantial crypto reserves in their own funds.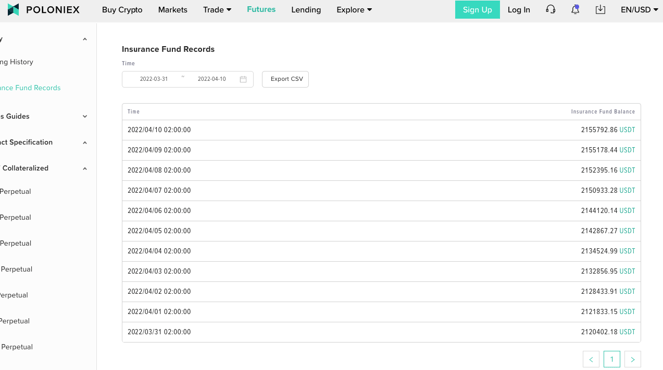 Get profits with HODLing on Binance Earn
Source: Poloniex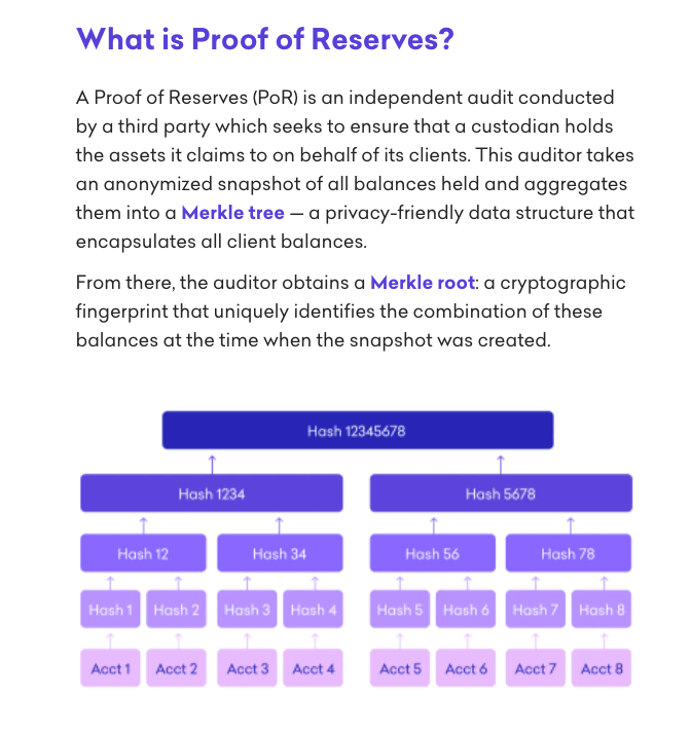 Source: Kraken
By doing this, TaaS aims to constantly develop and offer what we could call "Cryptographic Auditing". This crypto auditing feature allows investors and token holders to check the exchange's funds performance and reserves in real-time, even if you have no previous experience in the Blockchain space.
TaaS reserve funds income is simultaneously audited by HLB Global, a private accounting international firm.
TaaS crypto fund has between 10% to 30% of its reserves in Bitcoin. These BTC reserves are used to obtain and maintain financial-backed stability and liquidity to facilitate staking rewards and dividend drops to holders. The founding development team intends to act as one of the fund's administrators. Investing decisions, however, are informed by Kepler, a Proof-of-Work Blockchain focused on confidential assets and private transactions, that monitors Bitcoin's market cycles up close. Kepler also offers market studies and portfolio management tools. Back in 2017, when TaaS ICO was launched, initial investors obtained a one-year access subscription to Kepler's services as a reward.
How much is TaaS price stock now?
As of April 10th, 2022, TaaS token price was $0.84 according to Coinbase.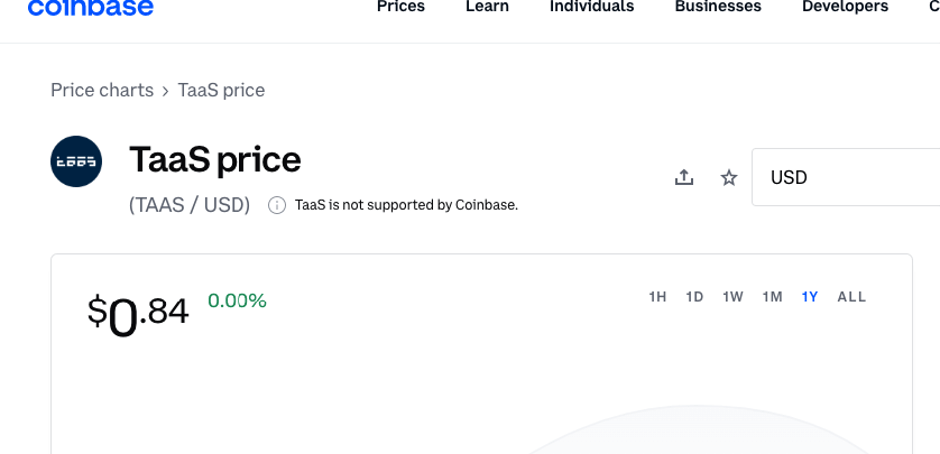 What Is TaaS?
Although we've covered the basics of TaaS project, let me tell you more about its usability and main features, that make it so appealing:
● It allows investors to profit off Blockchain projects without having to risk much or deal with too much hassle do so. TaaS allows an individual or a company to partake in crypto transactions, exchanges, and ownership even if you're new to the whole ecosystem.
● Token holders receive up to 50% of benefits from quarterly revenues.
● 25% of these benefits are reinvested in the project's fund.
● Cryptographic auditing allows anyone to easily and quickly audit and validates the transaction history and financial situation of a fund.
● Token holders back in 2017 did receive, as mentioned before, a one-year free subscription to Kepler's services, demonstrating TaaS's team mindset of rewarding and providing its investors with useful services beyond the typical rewards.
Are you curious to know more? Check this YouTube video made by the TaaS team themselves!
TaaS Crypto Price Prediction for 2022,  2023, 2024, 2025, 2027, 2030
Whether you're an investor or not, we all know price predictions and forecasts can get tricky. This doesn't mean we don't hop on that train and, if you were looking for a TaaS stock price prediction, you came to the right place!
| | | | | | |
| --- | --- | --- | --- | --- | --- |
| 2022 | 2023 | 2024 | 2025 | 2027 | 2030 |
| $0.63 | $0.93 | $1.38 | $2.06 | $4.15 | $13.22 |
Source: technewsleader
Tech News Leader's analysis is very thorough and consistent, but I consider the hop in price from $0.63 to $13.22 in 8 years a bit too steep. This TaaS price stock prediction is a bit optimistic since it's based on TaaS having about 50% of Bitcoin's previous average growth per year. As with every market, but especially crypto, extreme corrections, and bearish trends always bring prices down. This is not to say it can't happen, TaaS may somewhat become the new Tesla of crypto, and experience off-the-charts price variations or even surpass its previous all-time high of January 2018, where it achieved a price of $11.86.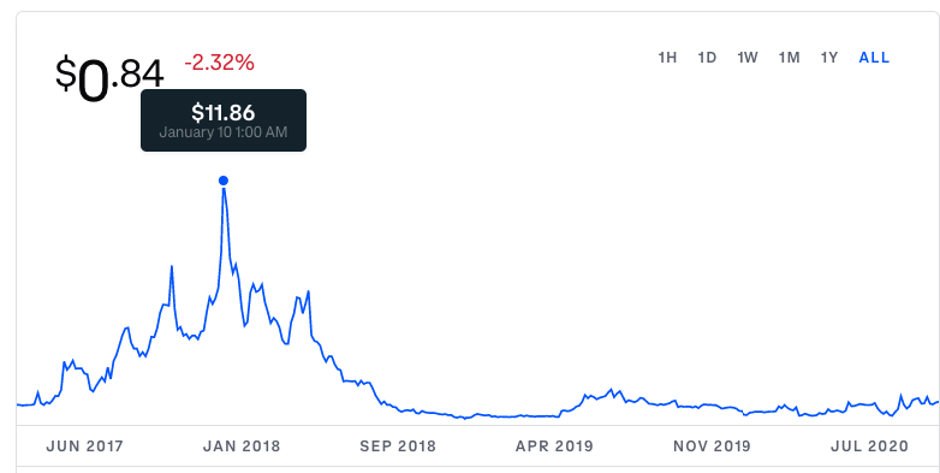 Source: Coinbase

In the above chart, we've seen TaaS price stock variation and a downward trend from mid-2018 until now. Shortly after its ICO, TaaS experienced a steady increase in stock value and subsequent market capitalization, having reached almost 12$ per stock in early 2018, not even a year after its launch. 
This price growth and popularity were because in the first two years of operation, TaaS was able to exceed 16.5 million USDT in quarterly payouts (this means the ROI was of 220% approximately!). So the project's success was due to an evident fulfillment of holders' rewards and payouts, creating an influx of new investors who also wanted to get a piece of these rewards. 
The main objective of TaaS was to pave the way for blockchain technology adoption, by making auditing and monitoring easier, and developing market tools and a knowledge base that can be considered fulfilled. Over 35 early-stage projects were also supported by the TaaS project and funds, creating market growth opportunities and attracting more and more supporters.
FAQS
Where is TaaS headquarters located?
TaaS's headquarters were based in Singapore, with some offices reportedly in Kyiv and San Francisco. 
Can I still buy TaaS token?
Yes. Although the project has been terminated, it is still possible to be a TaaS token holder and add it to your portfolio. 
What are cryptographic audits?
It provides the most transparency in the fund's capital management, TaaS Cryptographic Audit is a set of monitoring tools that allows any member of the public to validate trading history.
Where can I buy TaaS?
Buying TaaS is not easy, as every major exchange doesn't directly allow trading with the TaaS token. At its inception, it was possible to buy TaaS in Livecoin.net, Kuna.io, and their website. However, CoinSquare exchange appears to allow TaaS purchase, by buying ETH first and then proceeding to trade, not allowing a direct fiat-to-crypto exchange for this particular token. You can find more info about it here.

Source: CoinSquare
It is important to keep in mind that the TaaS project as such has been terminated by the team itself. After claiming they fulfilled their initial intent of bringing blockchain operations and audits closer to the general public and aiding 35 early-stage projects, they've decided it was time to shut it down.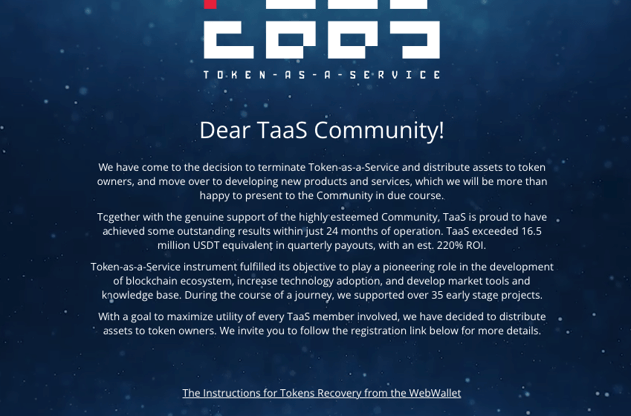 Source: TaaS.Fund
The founders of TaaS decided to distribute the assets to token holders at the time of closing the project for good and even provided a clear, concise, and easy-to-follow set of instructions for the holders to be able to claim them easily. 
That way, even though the project's been shut down the users have the chance to withdraw and recover their TaaS tokens and ETH thanks to the user contract backup system in place. In order to do this, users need a wallet backup (i.e Cryptowallet). 
Users need to have installed an updated version of Chrome, Metamask installed and activated with a few ETH available to be able to pay for the transaction fees, request a wallet backup, and access https://recovery.ambisafe.com/. The rest of the steps for the token recovery include pasting an encrypted container, inputting a password, and recovering the tokens after completing security verification.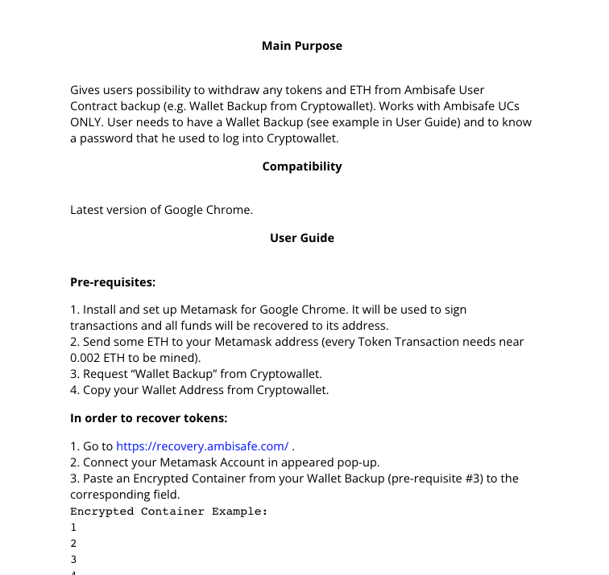 Source: TaaS
---
---