Dogelon Mars Price Prediction 2022-2030. Invest or Not?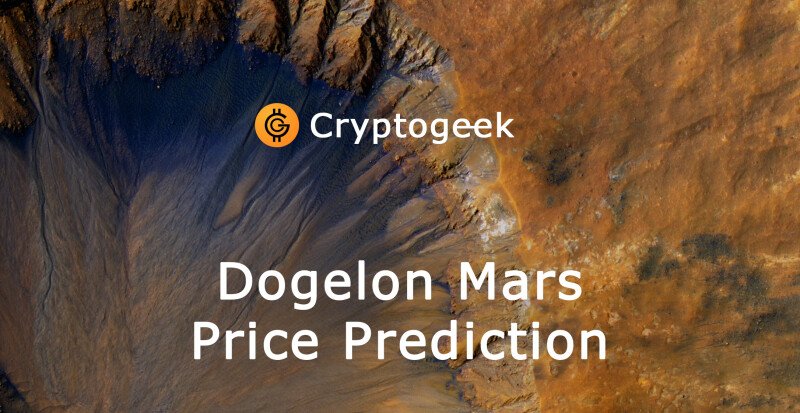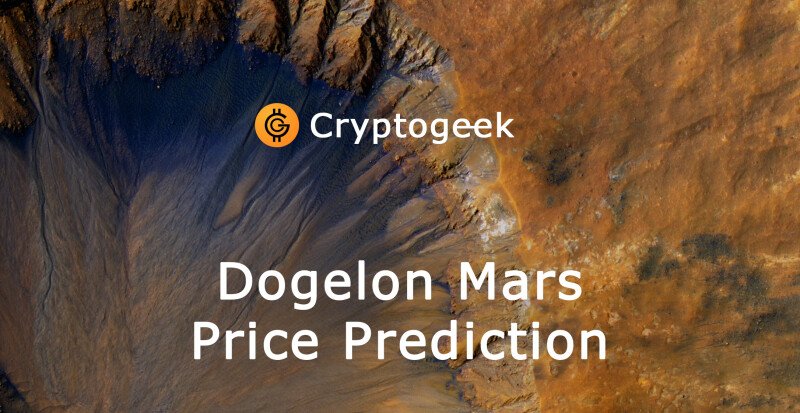 Doge is one of the most popular memes in the crypto sphere. Elon musk is one of the most successful entrepreneurs of all time. When mixed together, these two hype giants make DOGELON – a curious coin that we're going to take a look at today. And since Elon recently celebrated his birthday, the timing is perfect (we cannot wait till November for Doge's birthday, can we)?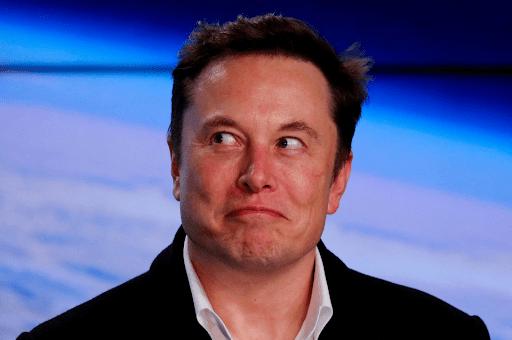 If you weren't with us a year ago, you might not remember this: Elon Musk trashed our app on Twitter and it gave us a 50% boost in downloads
What Is Dogelon Mars (ELON)?
ELON is a meme coin, just like Dogecoin or Shiba Inu. All of them are based (period) on the 2013 meme called "Doge": the photo of a Japanese dog (the breed is called Shiba Inu, hence the name of the second coin) with an unusual face expression and some ironic captions.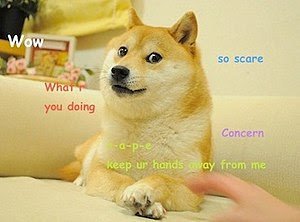 Meme coins were intended and first minted as jokes, but, as usual, the Internet changed everything. Take Doge, for example – first online stars like Snoop Dogg and Elon Musk endorsed the coin (he actually did it several times: in December 2020 and earlier in July), then it exploded in popularity on Reddit. After that, meme coins rose to the top ranks of crypto assets. DOGE is #10 on CoinMarketCap, while SHIB is #15 and named to have one of the most active communities in crypto.
And now, to the hero of the day himself. 
ELON is an ERC-20 compliant token based on the Polygon and Ethereum Platform. It is currently ranked #135 among all crypto assets (down from #126 in late November 2021). Since it is not tied to any platform (as all meme coins are), there is not much you can do with it except storing it in your wallet and await a price increase.
Currently, there are over 500 billion tokens in circulation out of the total supply of one quadrillion (which is huge, especially if you're used to the classic 21 mil BTC). Interestingly enough, 50% of all supply was sent to Vitalik Buterin, Just as was the case with Shiba Inu.
The token has a particularly successful presence on social media: more than half a million followers on Twitter, nearly 80,000 on Telegram and just below 50,000 on Reddit. Queerly enough, they even issue their own comic strips on their website. It unveils the story of recolonizing Mars in 400 years and battling against annihilators, which metaphorically tells us the roadmap of the project: being listed on all exchanges, soaring the price, but bewaring of market volatility.
Dogelon Mars Price Analysis for the Past Several Years 
(Since ELON is not a very pricey asset and is way below the dollar, prepare yourself for a lot of decimal points).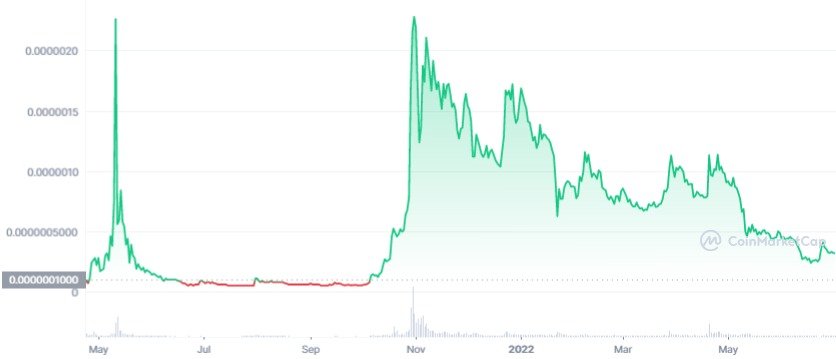 ELON launched back in April 2021 with a price of $0.0000001. Within three weeks it spiked to $0.00000226, but toward the end of May fell back to $0.00000014 and then entered a plateau. 
The token hovered around that price for the next four months below its launch price, then saw a spike in October 2021 (from $0.0000001456 to $0.000002279). It has been slowly declining since then, although never crossing the initial price.
It saw some high points at the very end of December, then at the beginning of February, the end of March and the end of April. It is currently back to the level of October 2021, the very beginning of the surge. It has been in steady decline since the beginning of the year.
Dogelon Mars Price Prediction for 2022, 2023, 2024, 2025, 2027, 2030
CoinMarketCap doesn't believe ELON will have the ability to hit $0.1 anytime soon. Others agree with this assessment, but go into more detail.
Cryptopolitan has the following numbers for the future of ELON:
| | |
| --- | --- |
| 2022 | $0.00000058-$0.00000065 (average = $0.00000060) |
| 2023 | $0.00000086-$0.00000089 |
| 2024 | $0.00000128-$0.00000152 (average = $0.00000133) |
| 2025 | $0.00000195-$0.00000224 |
| 2026 | $0.00000280-$0.00000335 (average = $0.00000288) |
| 2027 | $0.00000424-$0.00000494 (average = $0.00000435) |
| 2028 | $0.00000634-$0.00000742 (average = $0.00000651) |
| 2029 | $0.00000923-$0.00001082 (average = $0.00000955) |
| 2030 | $0.00001314-$0.00001610 (average = $0.00001362) |
| 2031 | $0.00001969-$0.00002308 (average = $0.00002037) |
And this is price prediction forecast of the eloquently named Priceprediction:
| | |
| --- | --- |
| 2022 | 0.00000058-0.00000065 (average = 0.00000060) |
| 2023 | 0.00000086-0.00000101 (average = 0.00000089) |
| 2024 | 0.00000128-0.00000152 (average = 0.00000133) |
| 2025 | 0.00000188-0.00000224 (average = 0.00000195) |
| 2026 | 0.00000280-0.00000335 (average = 0.00000288) |
| 2027 | 0.00000424-0.00000494 (average = 0.00000435) |
| 2028 | 0.00000634-0.00000742 (average = 0.00000651) |
| 2029 | 0.00000923-0.00001082 (average = 0.00000955) |
| 2030 | 0.00001314-0.00001610 (average = 0.00001362) |
| 2031 | 0.00001969-0.00002308 (average = 0.00002037) |
Price predictions are notoriously optimistic, but as we see in the case of ELON analytics are hesitant to forecast incredible ROI. It should be noted that if Vitalic decides to donate his 50% of the token supply to charity (like he did with Shiba Inu) or burn it, the value of each token will increase greatly. So it might make sense to put some money into Elon (because this is crypto, 10Xs happen all the time), but not make it a significant chunk of your investment portfolio.
Q&A part:
Where can I buy ELON?
The token is featured on many CEXs and DEXs: crypto.com, gate.io, KuCoin, Uniswap and others.
Who is behind ELON?
We still don't know. As it happens, the most exciting projects in crypto are anonymous (think of DOGE or the king himself – BTC) 
Is ELON a scam?
Taking into account the anonymous team it may be probable. However, the token has been on the market for 14 months and there have been no exit scams or rug-pulls, so it is unlikely.
Conclusion
Now you know all about the mysterious ELON (It is somewhat regular for cryptocurrency developers to stay anonymous, but no other token has such an elaborate and fairytale-ish story behind it).
and can decide whether to invest in it or not. Please note that this article does not contain any direct financial advice: all we did was provide you with information from open resources and our own humble conclusion from it.
The mixture of several successful memes (Elon musk, Doge and Mars colonization) may bring success to the token. At least that's what all the holders are counting on.
If you enjoyed this price prediction, you may also love our MATIC forecast. We also have some takes on DOGE specifically: comparing it to Bitcoin and fantasizing whether it can hit $100 or $1000.
---
---