BitcoinZ (BTCZ) Price Prediction 2022-2030. Should You Really Buy It?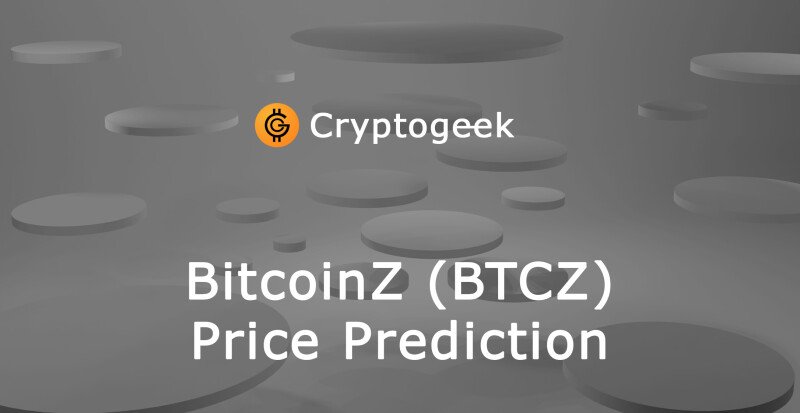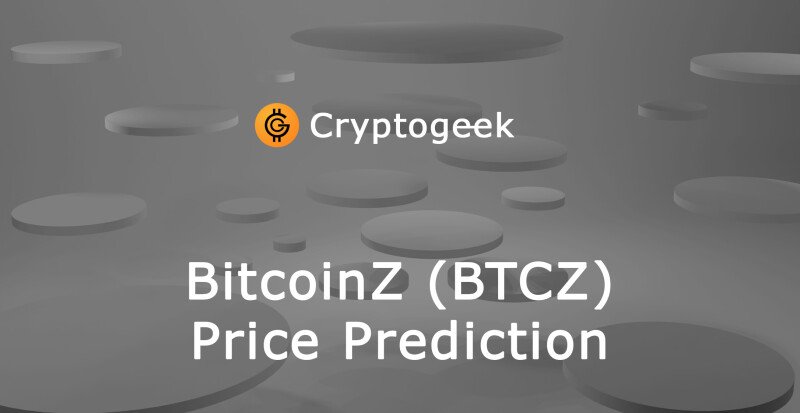 When BitcoinZ was launched, the team behind the token decided to do so under the shadow of the crypto King, BTC, to indicate it was decentralized and keeping true to Bitcoin's mission while adding additional privacy through its 'Z' addresses (hence BitcoinZ). Not only did BTCZ offer this enhanced privacy option, but they also traded with the lowest gas fees possible, offered scalability, protected PC miners from the ASIC elite* and it has really kept true to honoring Bitcoin's steps. 
*ASIC mining hardware is very popular and market-dominant, while also being quite expensive and accessible to a few because of this. BTCZ can be mined without having to resort to the GPU power only an ASIC miner (or similar) can provide.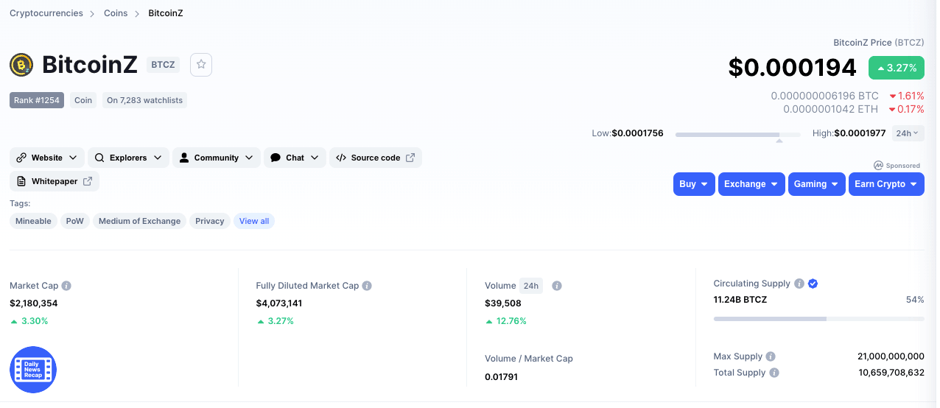 BitcoinZ price today (June 6th, 2022) is $0,000194 with a 24h trading volume of $39,508, a 12.72% increase from the past few days. It has a market capitalization of $2,180,354 and ranks #1254. It is currently being followed in 7283 watchlists and has a circulating supply of 11.24B out of 21B in total existence. Source: CoinMarketCap
Since its ICO, the BTCZ token has experienced a positive growth in value that has also been marked by some downward trends when the markets are bearish, since this token follows up closely with market and investors' sentiment - FUD index appears to directly affect the token's price performance. 
BTCZ has an army of supporters behind (Army Z) it, and the token does not have a corporate structure backing it up**, rather it is community-backed and doesn't have a central entity responsible for controlling the circulating supply. 
What Is BitcoinZ?
BitcoinZ is not a hard fork version of Bitcoin or any other blockchain, which some people may think mistakenly due to the similarity to Bitcoin's name (I mean, it's only an extra 'Z' in the name to be fair). BTCZ calls itself 'a revolutionary digital currency, with Bitcoin's main features and advantages, plus additional features that make your life easier'.This is how BTCZ compares to other tokens: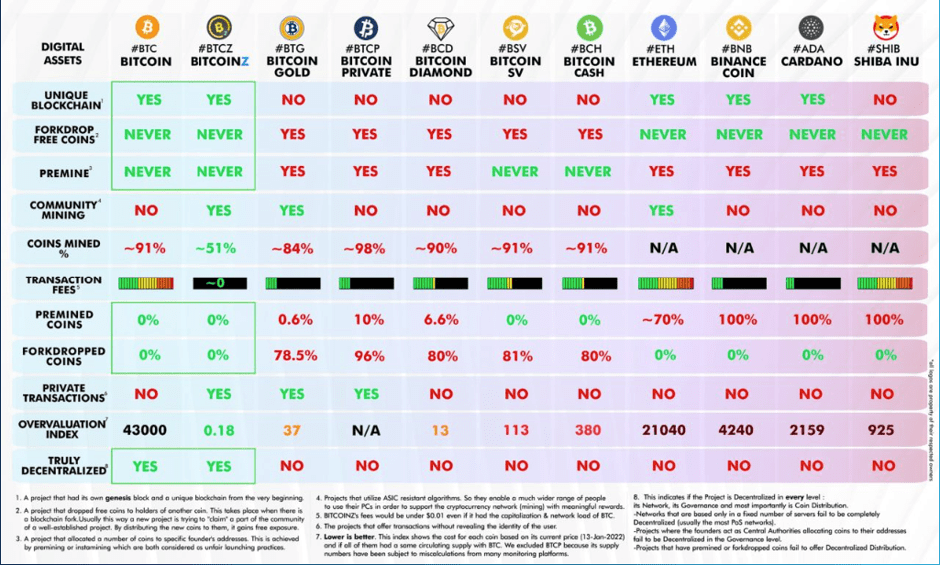 Source: GetBTCZ
**There is no actual enterprise, DAO, or official team claiming the token as their official cryptocurrency. 
BitcoinZ is a token that is expected to go up in value for several reasons:
It is 100% community-backed and strongly supported, which indicates the popularity and the potential of reaching more and more people with the community growing steadily;
It offers features that Bitcoin doesn't (like lower gas fees and more privacy);
It doesn't require expensive hardware or energy power to be mined, which makes it accessible and easier to mine, which in turns increases circulating supply and provides liquidity - mineable by PC;
As of now, June 2022, the price is very accessible and has could provide serious gains with a modest initial inversion;
No central authority that can manipulate the market price and circulating supply;
There was a 100% fair ICO.
BitcoinZ also created their own DEX, BitcoinZ-DEX, so if you're really into decentralization and don't want anything to do with exchanges, you can easily get a hold of some of these tokens. Their website widely explains how the DEX works, how it connects, and how they manage to waive most gas fees to keep the transaction a low-cost one: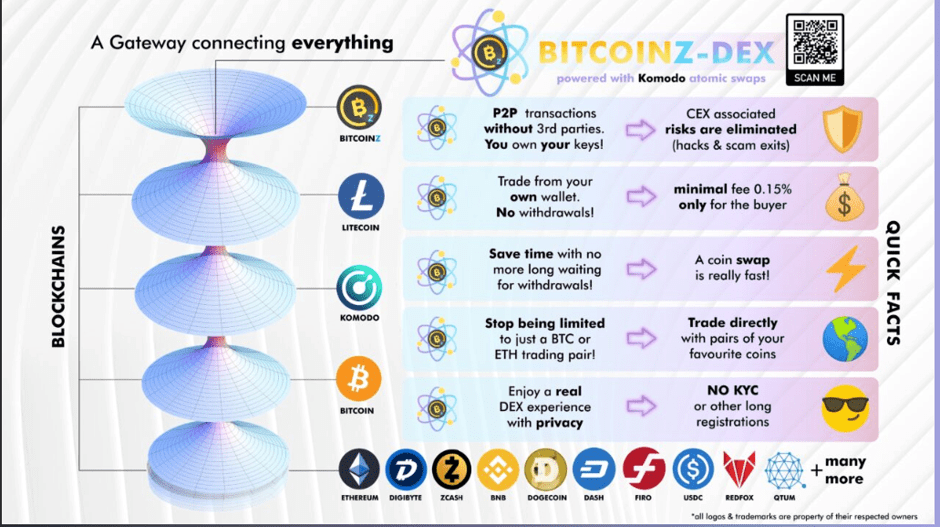 Source: getBTCZ
BitcoinZ Price Prediction for 2022, 2023, 2024, 2025, 2027, 2030
For this price prediction, we based our result on CoinDictate's forecast. Their past price analysis plus technical analysis of the current market and BTCZ price movements make this forecast a solid reference for price evolution and ROI calculations. Their analysis takes major media outlets' news about BTCZ and other websites' price forecasts (like Trading Beast) into consideration, which makes it a complete and overall inclusive BTCZ price prediction.
| | | |
| --- | --- | --- |
| Year | Average Price | ROI (if you invested in June 6th, 2022) |
| 2022 | $0.0007707 | 297.27% |
| 2023 | $0.0009528 | 391.13% (Total) - 175.58% (Annual) |
| 2025 | $0.0014193 | 631.60% (Total) - 74.62% (Annual) |
| 2027 | $0.0021 | 53.36% (Annual) - 982.47% (Total) |
| 2030 | $0.003 | 1,446.39% (Total) - 37.65% (Annual) |
BitcoinZ Price Analysis for the Past Several Years
BitcoinZ future value is, of course, still up for discussion and predictions - as with every token in the crypto market is, due to high volatility and unexpected turns in events that may cause a bearish cycle to last longer or be harder than initially thought. In previous years, BTCZ price reached a historical minimum value of $0,00003099 (2020), which signified a -97% valuation from its ATH of $0,02563 that was reached in January 2018. 
An increase in BTZ value is expected to happen due to the advantages of using the token (mentioned before) and the prospect of a future bull market that established that, once BTC's price is up, all the other altcoins will follow suit, especially the ones that share a name similarity with Bitcoin. 
In an overall view, we can observe that BTCZ all-time high prices reached their peak in 2018, having descended since then and kept a sideways trend in the price chart, indicating slow price movements and no momentum.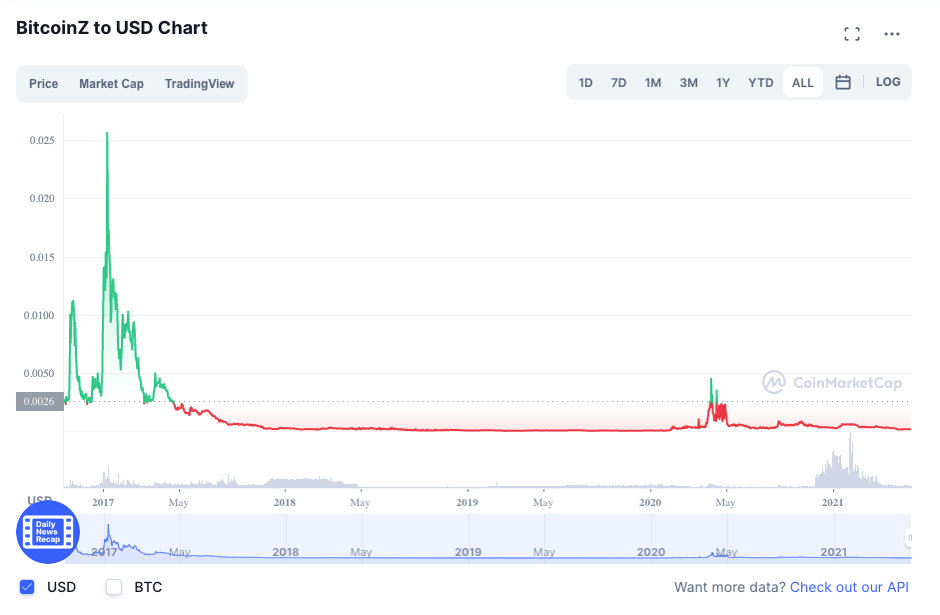 Source: CoinMarketCap
Between March-June of 2021, the price of BTCZ did gain some movement, having oscillated between $0,0008854 and $0,0002726, having then settled back at the $0,0003-$0,0001 threshold.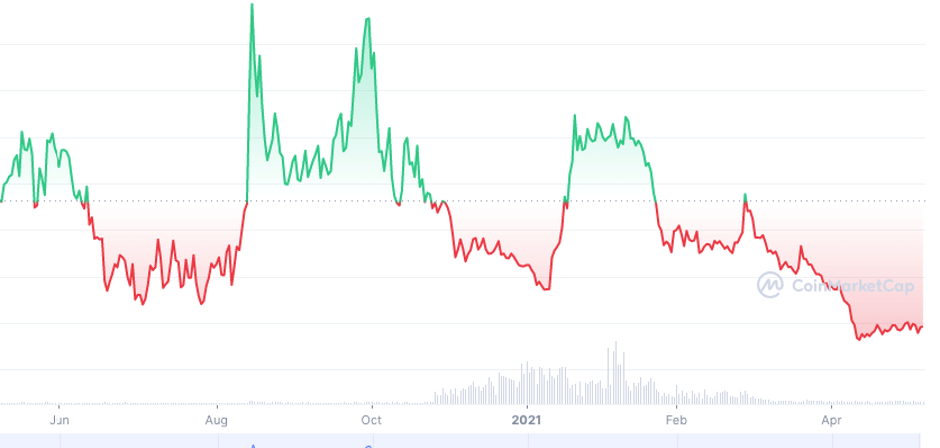 Source: CoinMarketCap
Advantages and disadvantages of BTCZ
By now, everyone knows (or should know) that investing in crypto is a risky business. You know what they say, high risk, high reward – and some tokens offer a valuable project in the blockchain and Web3 ecosystem while others… don't. BitcoinZ offers bonus features that other similar tokens can't or don't want to offer to their users and miners, which gives it a competitive advantage when it comes to adoption and trading.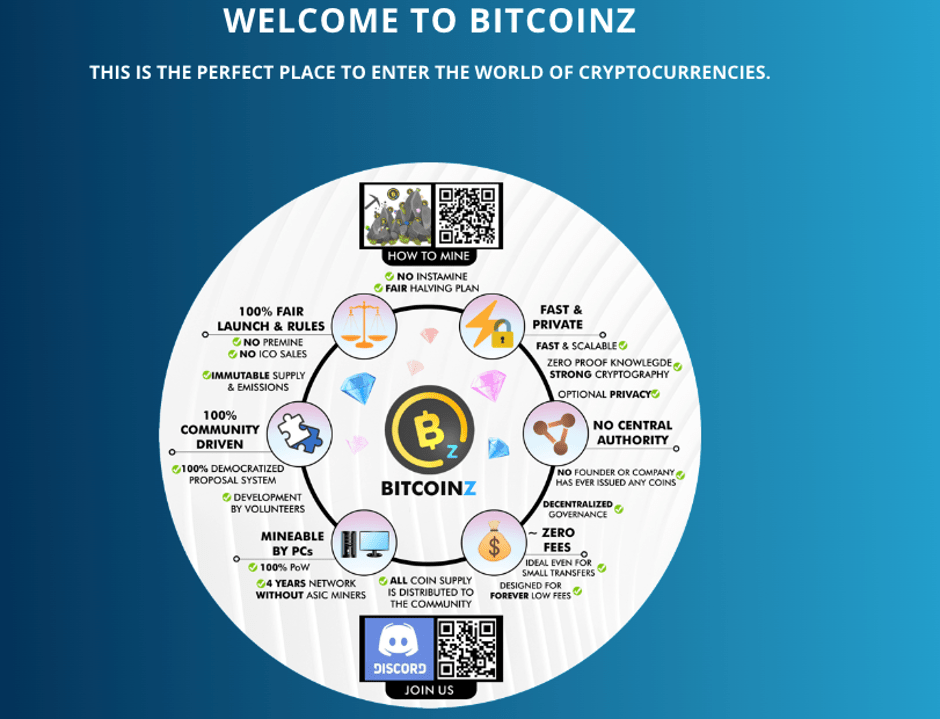 Let's get to the point about the pros first:
BitcoinZ is a unique project with real-life use application, so it has the potential for massive growth and breaking the digital wall into the real world;
BitcoinZ's price is forecasted to go up in value, giving nice, palpable returns, as its value is correlated with that of Bitcoin, which is also forecasted to go back to all-time highs. 
And now the cons:
This token has a low trading volume and high volatility;
In the past months, the token hasn't seen a significant increase in value, and the 2022 bearish market indicates this tendency will remain, which isn't good for short-term investors.  
Conclusion
BitcoinZ seems to offer investors a good ROI opportunity, as long as the investment is made with a long-term mentality – Rome wasn't built in one day, nor is BTCZ going to magically reach $1 by the end of a year or two. The coin's future is certainly a bright one if the team and community behind it continue the good work they've been doing promoting and scratching milestones from the roadmap.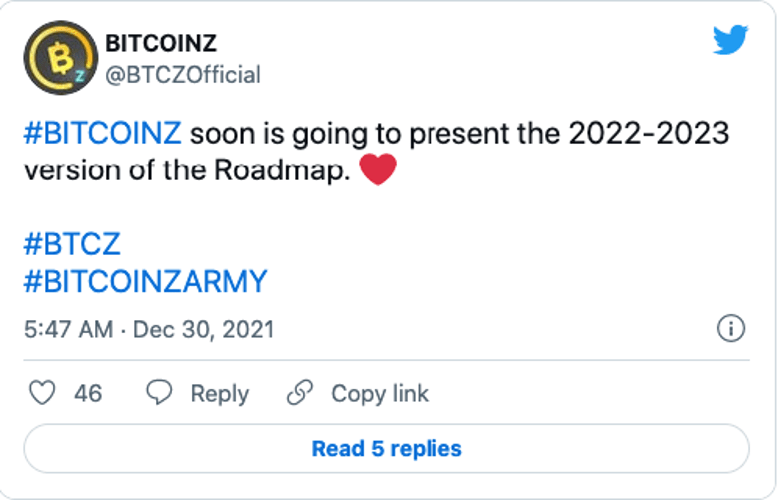 Having kept some trust from investors, BTCZ doesn't seem to be a coin that's been abandoned by its fans, rather it's being kept on the crypto map with Social Media shout outs in the midst: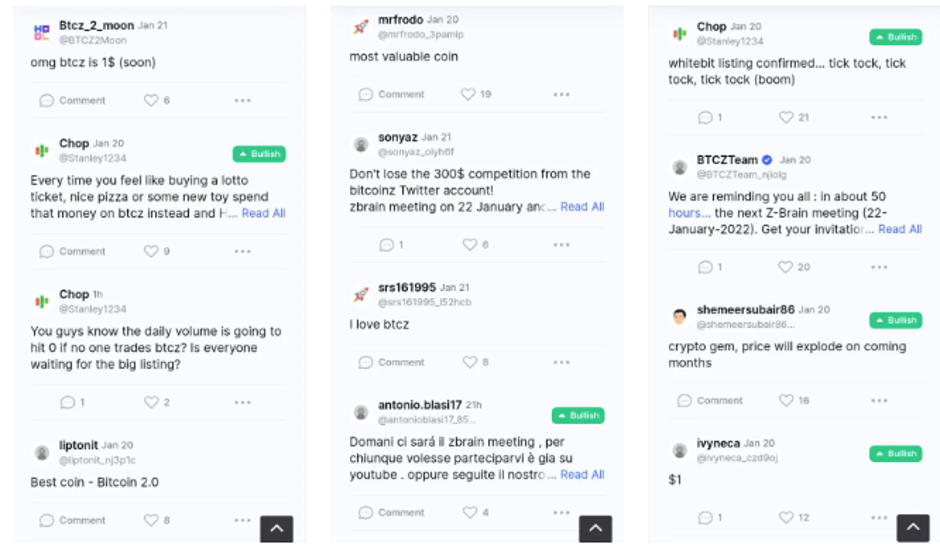 If you're interested in BTCZ, keep in mind that a short-term profit strategy will not work with this token, as its growth has been somewhat slow in the past months. This is NOT investment or financial advice - DYOR. 
FAQS
I want to know more about BitcoinZ. Where can I find more info?
The BitcoinZ community actually made a cool 'webpedia' for you to learn not only about the token but crypto in general. You can check it out here. 
Where can I get BTCZ?
You can get BTCZ using their own DEX - BitcoinZ-DEX, and you can also find it in other exchanges like WhiteBit and SafeTrade, check the full list here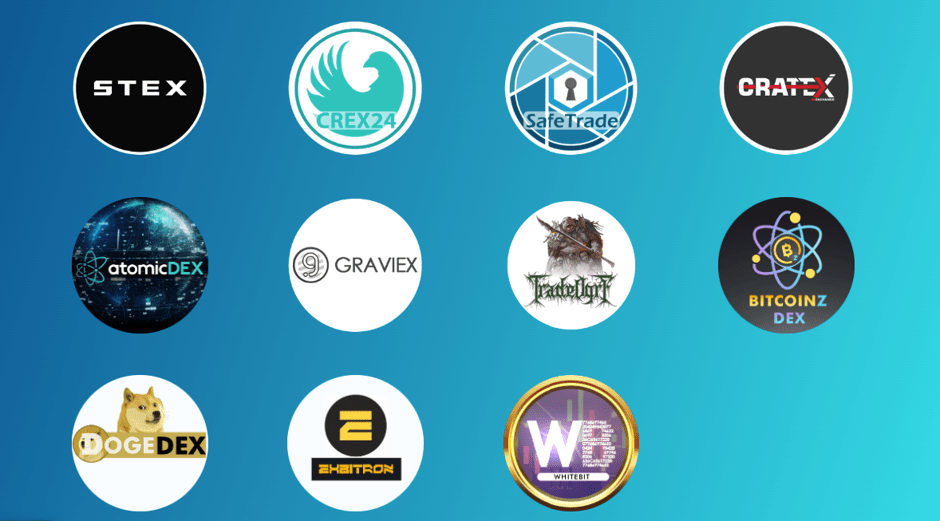 Can I be a part of the BTCZ community?
Yes. They have a discord group and Social Media pages you can join and follow. They also extend a personal invitation to anyone wanting to join their ranks - click here.
---
---