What Is ANKR? A Mini-Guide and a Price Prediction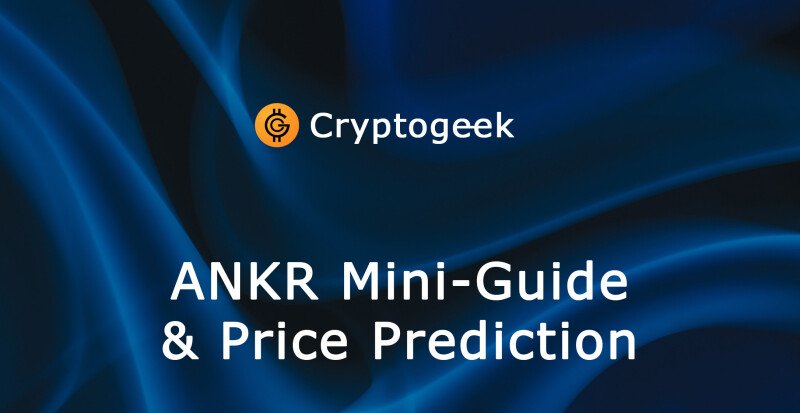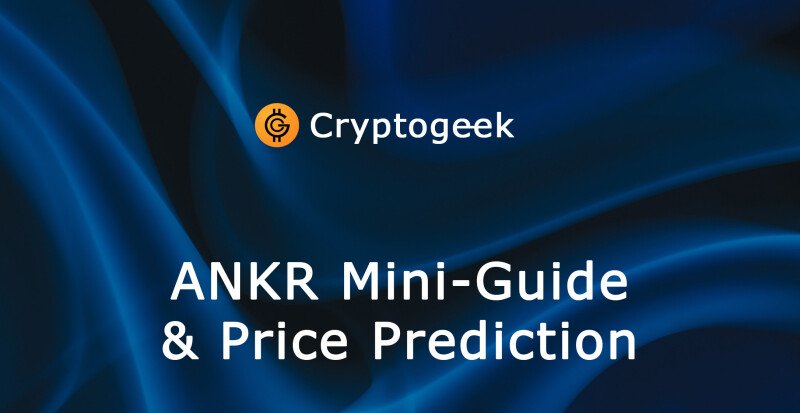 Ankr was created in 2017 by Chandler Song and Ryan Fang, with its mainnet* having been launched in 2019.
It offers a set of Web3 tools that aid developers, validators, and network users access multiple blockchains and their infrastructures. For example, Ankr simplifies the execution and maintenance of a validator node in multiple networks at the same time.  Before we dive into the Ankr crypto price prediction, we will give you a guided tour so you can know more about this project. 
What Is Ankr?
Users that wish to become network validators in several blockchains can use Ankr services for administration and storage purposes. With Ankr you don't need to invest in expensive hardware solutions or spend a long time setting up your transactions and mining.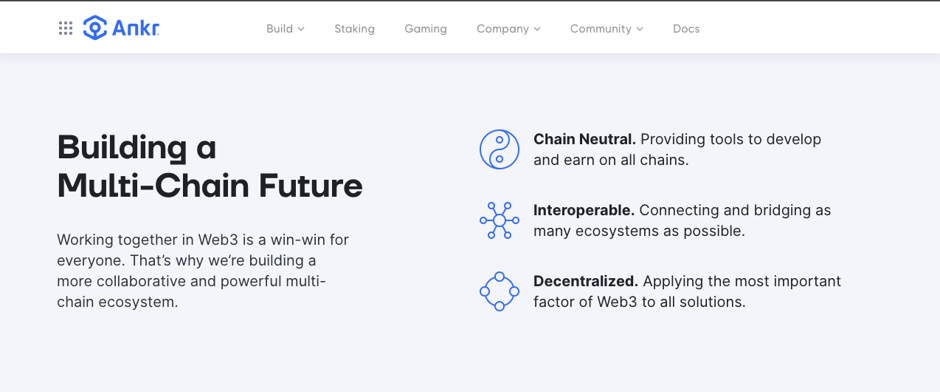 Ankr also offers cloud computing services for developers and it currently runs in Polygon (MATIC), Ethereum, BNB Smart Chain, Avalanche, Polkadot, and Kusama.  
If one wishes to execute Ethereum 2.0 nodes, thanks to Ankr that is also possible by paying a monthly fee as well - which is paid using Ankr tokens. 
Ankr can be defined as a decentralized Web3 infrastructure provider for developers, DApps, and stakers, simplifying the process of interacting with several blockchains at the same time. Even private companies can turn to Ankr solutions for a personalized experience in the blockchain. 
The project's token, ANKR, makes life easier for everyone who wishes to have a piece of the Ankr pie. The token is used to pay for rewards, transactions, and even reward independent node providers that fulfill the project's needs. 
*When the protocol is completely developed and deployed. 
Ankr Price Prediction for 2022, 2023, 2024, 2025, 2027, 2030
As of June 12th, 2022, Ankr's token was valued at $0.026 (source: CoinMarketCap). 
For this price prediction, we turned into Changelly's analysis of the token and its future price performance forecast. Their prediction is made considering the technical analysis made by well-reputed crypto outlets like Wallet Investor, Trading Beasts, and Government Capital, which is why we lean towards this price forecast in the years to come. As always, no result is ever guaranteed and no forecast is bear-market or other circumstances proof, DYOR and make sure you fully understand how Ankr services in the Web3 world work before investing in it. 
| | | |
| --- | --- | --- |
| Year | Average Price | ROI (if you invested on June 12th, 2022) |
| 2022 | $0.04 | 53.85% |
| 2023 | $0.057 | 65.93% (Annualized) |
| 2024 | $0.085 | 59.13% (Annualized) |
| 2025 | $0.13 | 57.36% (Annualized) |
| 2027 | $0.26 | 51.42% (Annualized) |
| 2030 | $0.83 | 49.94% (Annualized) |
Ankr Price Analysis for the Past Several Years
Since its launch in 2019, Ankr's token price kept a sideways tendency, never surpassing the $0.02 mark, having had an ATH of $0.01359 in August 2020, which was a significant rise from the usual $0.001-$0.002 mark. However, in 2021, there was a significant rise in price explained by the momentum gained by altcoins, following Bitcoin's stellar rise to $50.000 at the time, this preceded the altcoin season in which prices roared and didn't show signs of going back down anytime soon.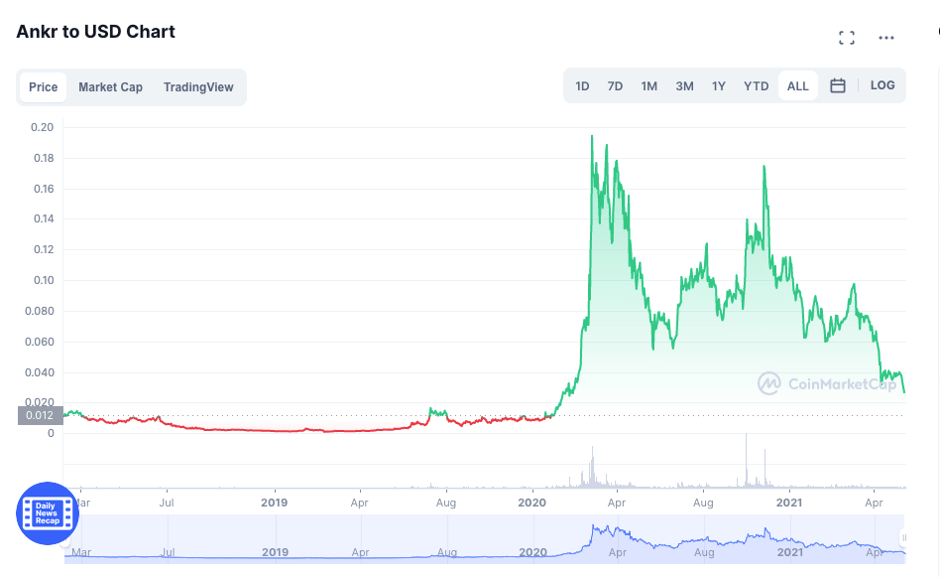 Source: CoinMarketCap
An ATH of $0.1943 was reached in March 2021, with the prices showing some signs of support in the $0.07-$0.10 area, bouncing back and forth during a short period of time, until May 2021, when the price fell to $0.04 and finally reaching, in November 2021, $0.02 per Ankr crypto token. 
The past 3 months' performance seems to follow other altcoins' tendency to rise when Bitcoin is on the rise as well and stagnate when crypto winter settles in. Nonetheless, the Ankr Protocol keeps being needed and looked for independently of market sentiments, due to it not being a blockchain per se and providing solutions that even the worst bear market can't reject.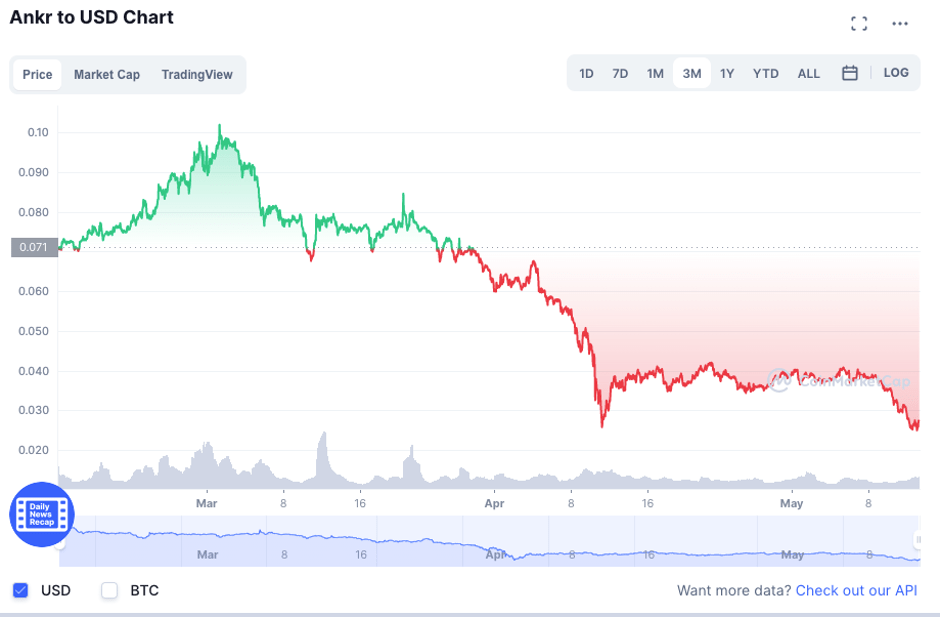 Source: CoinMarketCap
Q&A:
Is it a blockchain?
No. Ankr can be described as a full set of tools for developers, stakers, and companies in the Web3 ecosystem, facilitating different blockchain interoperability and connections. 
How many Ankr tokens are available?
There are 10 billion ANKR in total. 
Is staking possible with this protocol?
Yes. For more info visit Ankr's official staking section on their website and click on the network you wish to use.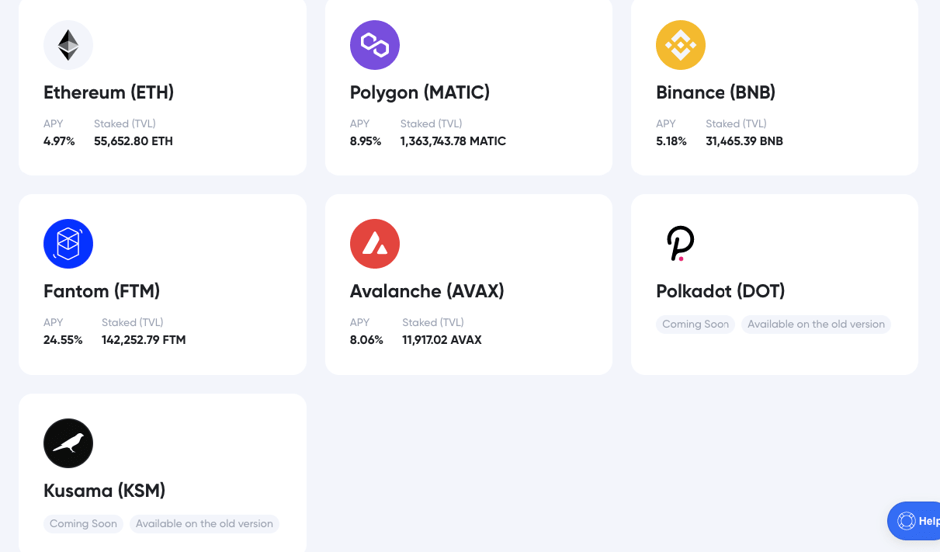 Which markets is Ankr available in?
For a full list click here, courtesy of CoinMarketCap.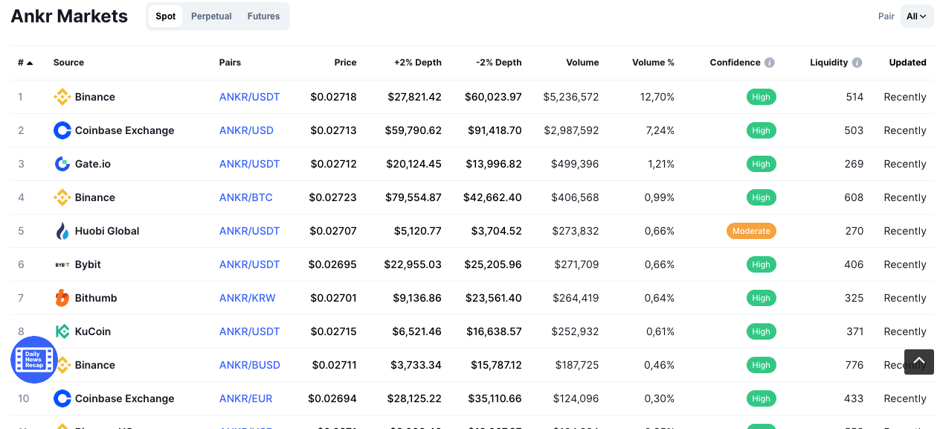 Conclusion
Although Ankr is not a blockchain itself, it certainly provides users with useful tools and incentives to bridge the gap between the Web3 ecosystem and the simplicity most of us are used to with Web2. Something like running a node, which allows interacting privately and securely within a blockchain, used to require a high level of technical knowledge, effort, and time. 

Ankr provides individuals and businesses alike with their own node, expediting a process beneficial to creating DApps (for example) and deploying smart contracts between different chains. The real-life uses for Ankr make it almost indispensable, as it allows even the most beginner of developers to create apps and run different features on the blockchain - which in turn is a huge incentive for innovation and evolution within the Web3 ecosystem. Ankr is definitely a good project to keep close to as it also offers up to $10 million in grants for developers who aim to build new projects with Ankr Protocol. 
This is clear proof that Ankr has come not only to stay but to keep providing solutions to different networks, which improves the overall crypto ecosystem. The Ankr technology has not disappointed in proving itself as a fast, and reliable  solution that allows DApps to hit new development levels without facing major scalability issues.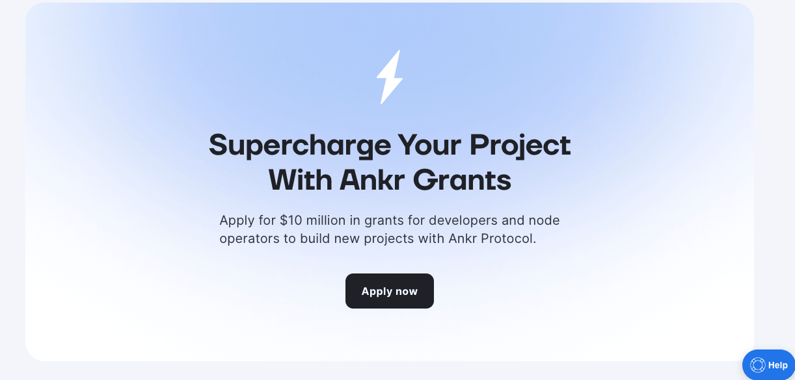 ---
---