Oddspedia Review 2022: Is It Safe to Use?
Feb 02, 2021
Oddspedia is undoubtedly the leading destination for all sports fans from all over the world. Are you a sports fan looking for information on betting odds and fixtures, including sure bets? Oddspedia is the ultimate platform to check. The website offers the fastest real-time odds updates, live scores, and on-pitch news and statistics. One of the great things about the site is that it has a user-friendly interface. The website offers innovative, value-added, and comprehensive information about online betting covering different sports and events. Another reason why we decided to tell you about this platform is that some of the bookmakers featured on Oddspedia accept crypto as payment. According to the company website, the number of these bookmakers is expected to grow in the future.
What is Oddspedia?
Oddspedia is an international iGaming platform that offers sports betting data, including sports results, live scores, and betting odds comparison. It also gives other betting tools, such as dropping odds and sure bets finder, among others. The site provides extraordinary odds comparison tools. These tools serve the needs of sports lovers, including hardcore bettors and casual sports fans.
Why is Oddspedia Popular with Sports Bettors?
One of the core reasons why punters love the website is its efficiency in providing live scores. The platform updates scores in seconds of their occurrences. The site also covers thousands of different events from all over the world. Bettors can find live matches from numerous competitions happening around the world.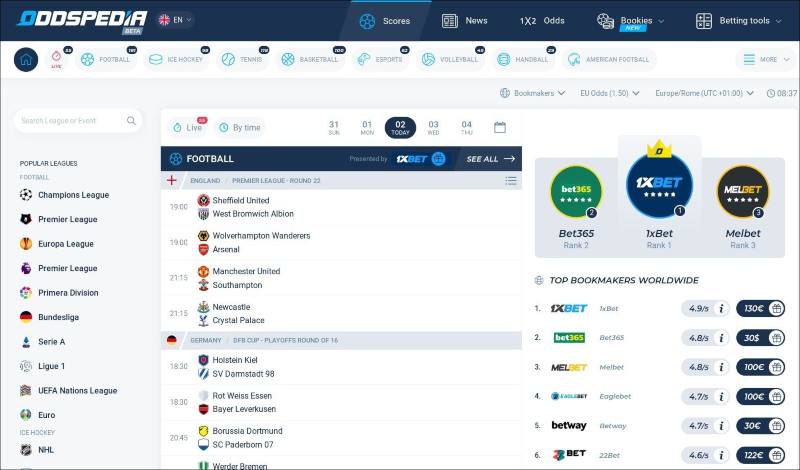 The best part is that the information provided on the platform is fast and very accurate. It means punters can get updated instant score information, detailed live match statistics, live stream data, goal scorer, and assist names within seconds. If you want to know the official confirmation about the postponement, delayed, or cancelation of sports events within minutes, Oddspedia is the platform to check. You can also find all the live stats, odds movements, match commentaries, and complete match history on the website.
Oddspedia: The Best Platform for the Best Betting Odds
Oddspedia has become a global authority in the world of betting odds reporting. Thanks to its cutting-edge and extensive odds comparison offering, sports bettors can find the latest and sure odds on the platform. The platform offers the best tool to make profitable bets and find exciting betting opportunities. It also offers odds checkers, which allow bettors to play using the highest odds to maximize their profits. 
Is your club desperately in need of players on #DeadlineDay?

Well, take a hot second to re-think that, 'cos keeping cash in the bank may actually be a blessing in disguise.

Check out this list of the biggest January flops... 📝

— Oddspedia (@oddspedia) February 1, 2021
Whatever sports you want to bet on, you will most likely find the odds on Oddspedia. It offers coverage of sports and events, including popular football leagues and less popular amateur competitions. Additionally, you can find hundreds of betting markets that you can choose from on the platform. The platform uses its cutting-edge scanning software to check betting odds from across major bookmakers online, making the results as accurate and fast as you can get. The website updates any changes made to bookmaker prices instantly, which means you always get real-time information on the website.
Conclusion
Oddspedia is renowned for its unique in-play odds for running events. It is the perfect destination for people looking for information on live betting. With Oddspedia, punters can check and analyze past odds and odds movements' history. It is the one-stop website for everything sports betting information.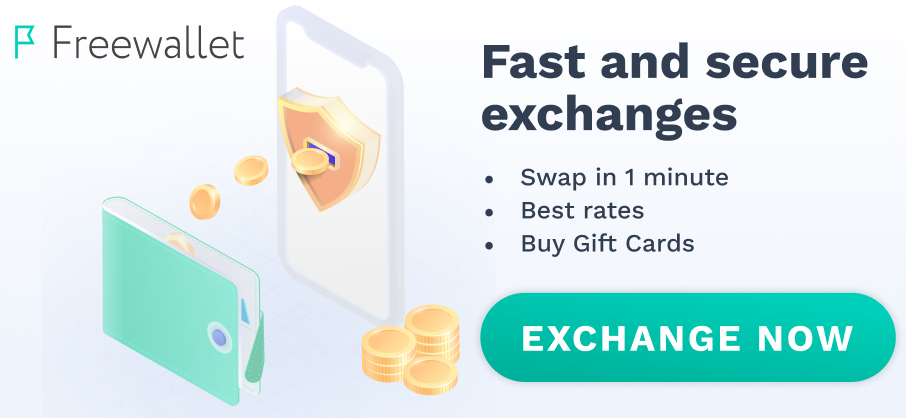 The site is amazing offering incredible betting tools, bonus comparison tools and reviews. Not to mention live scores and results. For me, it is one of the best platforms out there.
These guys made me sign up at stake and made my first deposit and waited 2 days I didn't get my %200 match I messaged stake one day they said you'll get it later the next day they say you've gambled your deposit so you don't get the bonus unfair upsetting and very bad to do this to people I'm gonna go around post this everywhere fighting for my rights.
Martin Alekseevich
26 February 2021
decent platform, good interface