SwapSpace Reviews
Country:
Marshall Islands
Jul 29, 2020
SwapSpace is a crypto exchange aggregator that doesn't require registration. The platform provides an opportunity to swap around 300 cryptocurrencies suing fixed and floating rates. SwapSpace has a row of partnerships with such significant companies as Changelly, ChangeNow, and SimpleSwap. The main priority of SwapSpace is saving its customers' time by doing much of the work for them. The platform strives to provide its customers with trading at the most profitable rates. All the rates are gathered and displayed at one tab so the traders can compare the prices and make decisions on what to buy or sell without any hassle. The users can get assistance from the support team that works 24/7. What makes SwapSpace especially comfortable and transparent is the fact that is doesn't collect any fees above the fees charged by the partner exchanges. 
The interface is quite simple. The user should specify the type and the amount of the currency she/he is going to swap. It's understood that the desired currency should be specified, too. Then the user should pick the best offer from the list of the available pairs at different rates.  Then, it's important to provide the wallet address of the receiving party. The final step is transferring the funds. When the transaction is complete, the user gets a respective notification. The platform is quite speedy and has a high score on TrustPilot.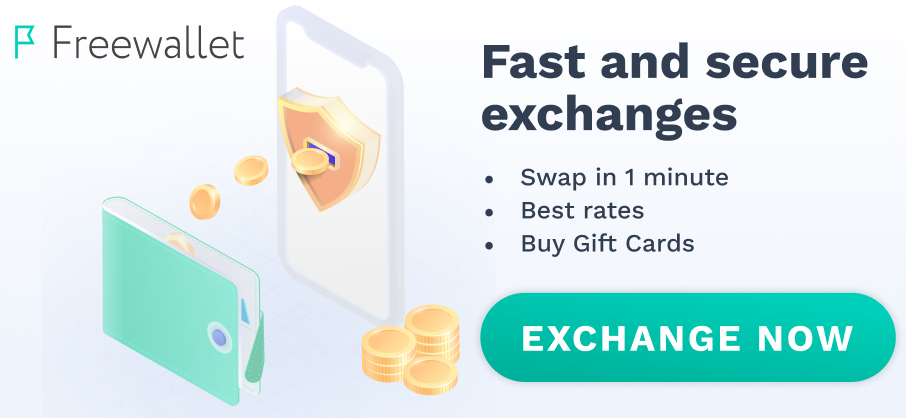 The simple registration is cool, but why it's so slow? It could be a big problem in using
Interesting platform. I discovered a good opportunity to exchange different coins without registration. The last time the exchange stopped due to a change in the rate for the worse. The site support immediately responded to me and offered to return the coins. They returned quickly and without loss.
I was very surprised when I found so many coins to exchange. I exchanged a few coins here that I could not find on any other site. The exchange was successful, I will recommend this service to everyone. I was pleased with Swap Space!
I think SwapSpace is an interesting project, the interface and everything else works great. You can exchange any coin on the site. By mistake, the last time I sent the wrong coin, the site support quickly responded to me and returned the coins. I think I will recommend this site to all my friends.
2. SwapSpace is one of the best exchange sites. I found a lot of coins there that are not found on other sites. It happens that the exchange gets stuck and time runs out, but the support team quickly responds and understands the problem. Good job!