Phemex Review 2022
Oct 21, 2021
What Is Phemex and Its Mission?
Phemex is a crypto exchange with the main mission of becoming one of the best exchanges in the market. They bet heavily on an appealing and easy-to-use User Interface, bonuses, and low fees to achieve it. Rest assured, Phemex is very legit and we will show you how it works and what it offers in the next paragraphs.
Phemex Quick Summary
Phemex is based in Singapore and launched on November 25th, 2019. Its main focus is on trades involving all things crypto - from regular pair trading to futures and farming pools. You can navigate the website in 8 different languages: English, Russian, Spanish, Japanese, French, Chinese, German, and Korean.
An exchange's trading volume is important so the users can know how many operations and contracts are being made through the platform's services, and therefore evaluate the exchange's popularity, seriousness, and even regulation. A high volume of trades generally indicates (but not always, so DYOR) high asset liquidity. When a platform's liquidity is up in the charts, there is less difficulty in finding a buyer for our sell order or a seller for our buy order. It's a win-win - the platform bridges a high number of trades in the crypto market, generating traffic and revenue, and the users have no hard time executing their orders as there is always either a buyer or a seller.
At the end of the 2021 bull run, more specifically December 2nd, Phemex reached a 24h position in terms of the trading volume. The exchange reported of 3,390 million dollar mark.
Features of Phemex
Why did Phemex become so popular?
When you visit Phemex's website, you find a myriad of well-designed and displayed features and offers that can be considered as the main reasons for the exchange's growth in users:
Pair trading Gold/USD
As of March 30th, 2020, the platform made this option available. Commodities trading has endured the test of crisis and keeps being popular amongst all kinds of investors, so why not join in the fun? During high volatility market times (which seems to be the rule for the past months...), commodities are somewhat of a safe bet, as precious metals are always needed and valuable in this world. Phemex knows it, so the platform now allows users to acquire them. You can operate with a leverage of up to 100x.
Leveraged operations
You can be more or less exposed to prices' highs and lows without actually having to deposit a big amount upfront. Like multiplying your 10 USDT times 100x so when you reap profits, these are also 100x bigger than if it only were 10 USDT. Operating with a bigger amount of assets than what you really have available in your account is leveraged trading. This means you borrow a certain amount from the exchange/broker so you can put in more money and multiply your returns on the investment. The maximum leverage allowed in Phemex is 100x, not bad at all.
Spot trading
On May 15th 202, Phemex launched the spot trading platform. Spot trading allows users to buy and sell a certain token (as long as it's listed on the exchange) without price speculation. You can buy BTC at market price or the best value available and happily add it to your wallet in a matter of seconds, and they offer a 0% fee. In most exchanges, there are certain fees (albeit usually small)that oscillate between 0,10% and 0,25%. In Phemex, if the user upgrades their regular account to a Premium one, which in turn costs as little as 5.80$ per month, they can enjoy this perk. This Premium package allows high-volume traders to considerably save in fees.
Mobile devices compatibility
The platform is available in both PC format and Smartphone format - both Android and Apple phones. With a lot of exchanges (approx. 70%) being more proficient in UI/UX design for computer format and somewhat of an app for mobile phones, Phemex's competitive advantage increases once again thanks to their focus on also providing the best of the crypto trading world at your fingertips (literally). Its platform has its native mobile app, not some adapted website format.
Phemex Bonuses Details
Sign-up bonuses
As a welcome, new users get up to 60 dollars for any deposit of 0.2 BTC or more (=$5959 as of June 4th, 2022). You can also claim this perk by depositing other currencies. Furthermore, for your first 500 USDT single operation, you can also get $10, and for a BTC/USD operation of 5000USD or more, you also get a $10 bonus.
In total, if you check all the marks and qualify for all the bonuses, you can be looking at an extra $80 in your online wallet – without having to work for it if you were already going to trade with those amounts anyways.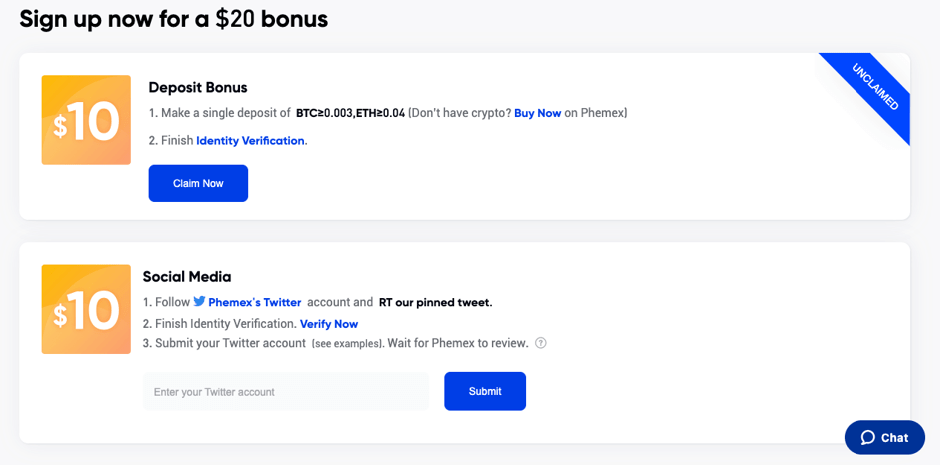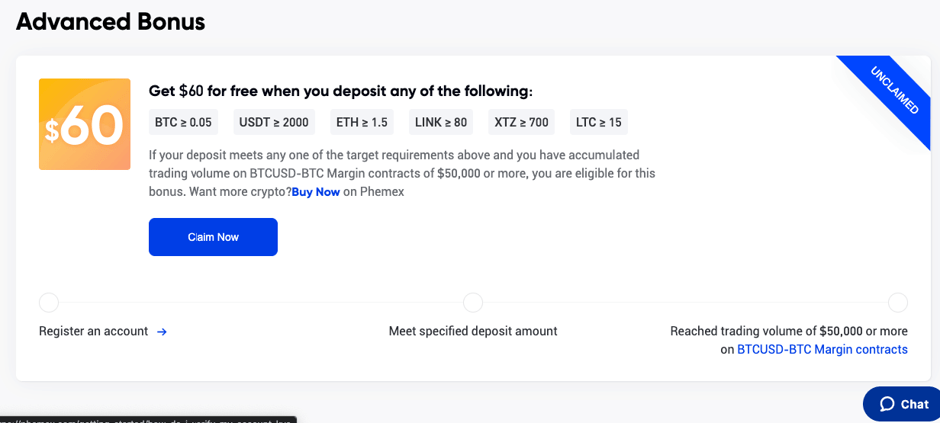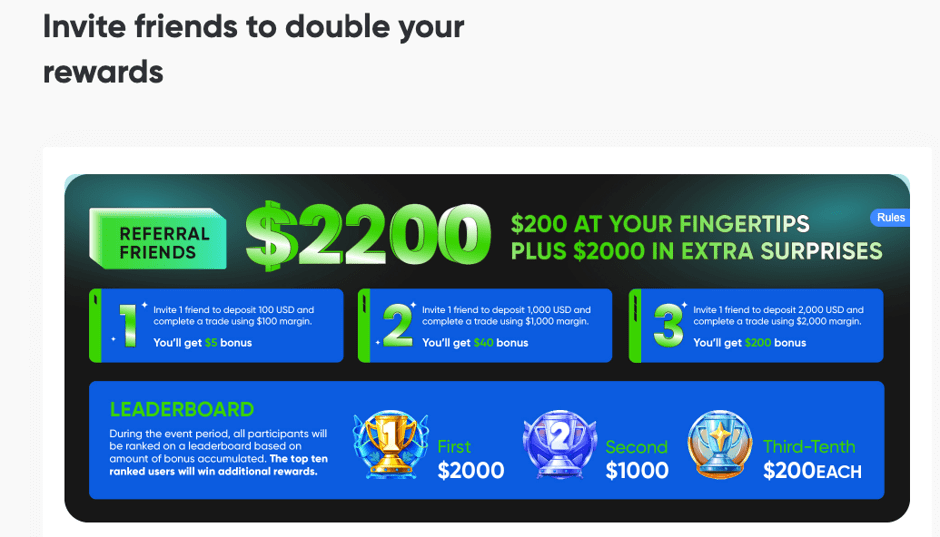 Phemex Trading Platforms
If you're a somewhat experienced crypto investor, by now you must have noticed that different exchanges have divergent trading views (aesthetic-wise), while sharing other common UI features.
In Phemex's platform, you get the executed and pending orders list, a price graph with the pair you've selected, and your order history, all while offering an easy to navigate and pleasant interface. You even get the chance to watch a video guide about it.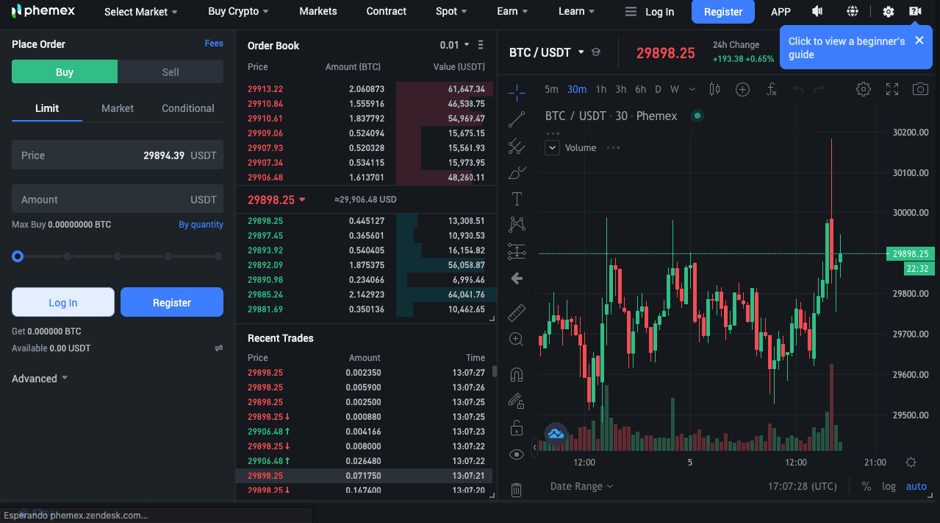 Is it possible to pay no fees in Phemex?
Operations commissions
As mentioned before, the user can operate in the spot trading view with 0% commission if you fulfill certain criteria. The Premium membership that offers you this varies from $9.99/month, $19.99/90 days, and $69.99/365 days. You can enjoy 0 limits when withdrawing your funds and also gift trial memberships to your friends.
When trading, Phemex distinguishes between 'taker' and 'maker*'.
The takers pay a 0.075% fee per transaction, which can be considered a fair value. The makers, on the other hand, have a fee of 0.025%, which means that not only are they exempt from fees, they get a discount as well: if you're a maker and you're placing a $1000 transaction order, you'll pay $997,50.
For more info on this, visit https://phemex.com/fees-conditions.
*The maker is the one who has created an order before the trading begins and the taker is the one that places a second order that matches the maker's one. Maker's orders provide liquidity to the market.
Depositing and withdrawing from Phemex
Phemex doesn't charge withdrawal fees. What the users must regard is if the blockchain or net they're using to withdraw funds charges any fee for using it and confirming your transaction.
Net commissions are the 'tax' miners get awarded for validating your transaction in the blockchain.
It is also important that you know that a 0,00057 BTC commission is charged when withdrawing Bitcoin specifically.
Depositing
In its early beginning, Phemex didn't accept other types of depositing other than crypto deposits, so if you were a newbie in this whole thing and you didn't even own a satoshi or USDT, you couldn't join in the Phemex fun. Luckily, this changed and as of June 18th, 2020, Phemex and Banxa joined forces to allow users to buy crypto using debit and credit cards. The success of this partnership made Phemex explore and open all of the possibilities for payment and deposits, so other partnerships were born. You can even use Apple Pay and you can either buy crypto directly or deposit fiat into the account and then go from there.
US residents
As of June 2022, USA users can't operate on Phemex. If you're looking to trade from the US in crypto, you can check a list of crypto exchanges that accept US-based investors here.
Is it hard to use Phemex?
Phemex works in the most simple way possible, you only need to sign-up, deposit or transfer some funds or just use your credit/debit card to get some crypto and start trading.
Phemex Review: Pros and Cons
As with everything, it is always important to conduct our own evaluation of a platform before signing up for it and using its services.
Phemex offers low fees, the sign-up process is easy and the website's UI facilitates the trading task even for the most inexperienced investors.
Their bonuses spawn from first-time users to friends referral and qualifying deposits - it's free money, literally. Their expansion into other forms of deposit has opened the exchanges' doors to even more users because now you can add crypto to your wallet in more than just one way.
The 100x leverage trading is a big advantage, especially if you're familiar with leveraged trading and a big Phemex community has formed to welcome anyone joining the ranks and help with doubts and concerns.
As with everything, there are some catches, the main one being that if you're based in the US, this is a platform you can't use. Furthermore, the exchange's liquidity is lower compared to other major exchanges.
Registering and getting a Phemex account
To register in Phemex all you have to do is access their website and select the 'Sign-up' option. Another quick option is to just type 'Phemex sign-up' in the search bar of your browser and the first result will give you the direct link to do so. It's easy and it takes less than 5 minutes. All you need to provide them with is a valid email address and a strong password of your choice - keep in mind you'll have to verify your email by clicking on a link sent to you afterward.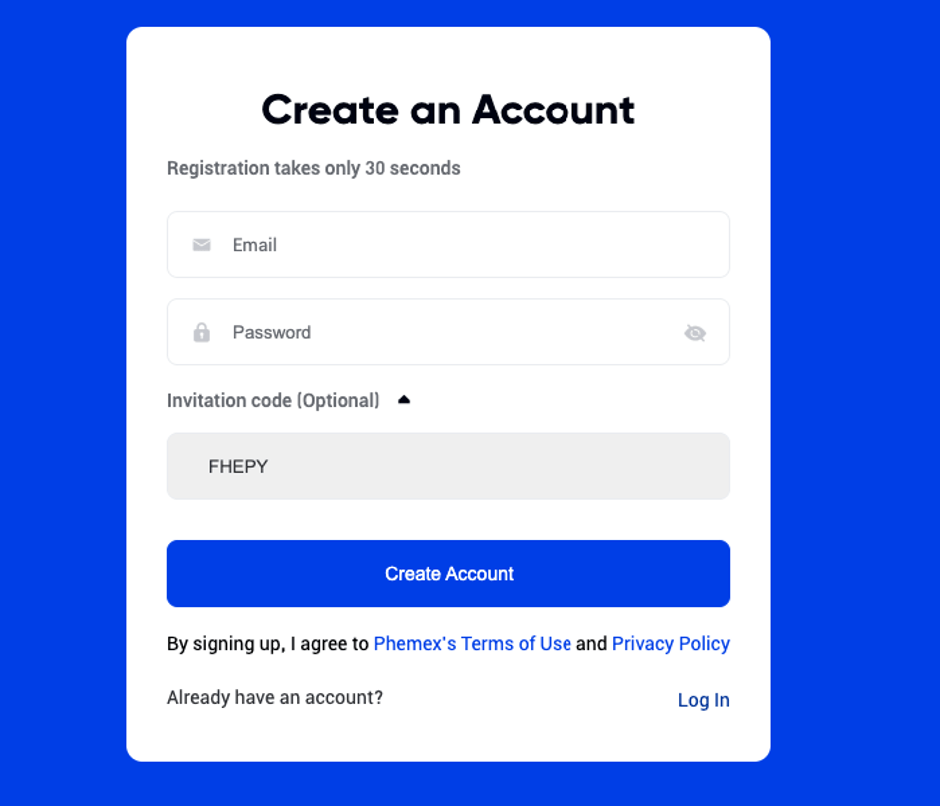 Getting into your account
To log in all you have to do is create an account first and then access the Phemex website and click on the 'Log-in' option on the upper right corner, as shown below.
Once you insert your email and password, a verification code (OTP) will be sent to your e-mail address and you should insert it in order to verify it's really you who's logging in to the account.
Is Phemex safe?
Make sure, once you're logged in, that all your info and settings are up to date, and that 2FA is enabled for the safety of your account.

Phemex Sub-Accounts
You can open sub-accounts attached to your main one and manage them by logging in to your main account. This will allow you to try different trading and investing strategies, or maybe keep separated your trading account from your deposit account (did we mention you can earn interest for depositing certain coins like USDT?).
Decided to open an account?
Cool. You'll get an extra $2 bonus just for that.
First time depositing?
Great! You can get rewarded with $60 for your first deposit, as long as it's a minimum of 0.2 BTC.
Social Media meets Crypto
If you noticed in the bonuses section on this article, there is also a $10 bonus for following and tagging Phemex on your SM. So get that money flowing and those followers hooked!!
Phemex Security
Phemex seems to be a safe platform. They offer 2FA authentication for your account and they also count on a great Customer Support team to help you in case of a misadventure - although nothing's ever 100% safe, so keep in mind that as long as it's not your personal keys, it's also not your wallet to a full extent.
Phemex Customer Support
There are several options for getting support from the Help Center section in Phemex's platform. They always want to know how they can help and provide you with an extensive list of answered questions right off the bat.
If you still need to contact them, you get 4 different addresses you can contact depending on your query: IT Support, Reporting Bugs, Complaints, and General Support.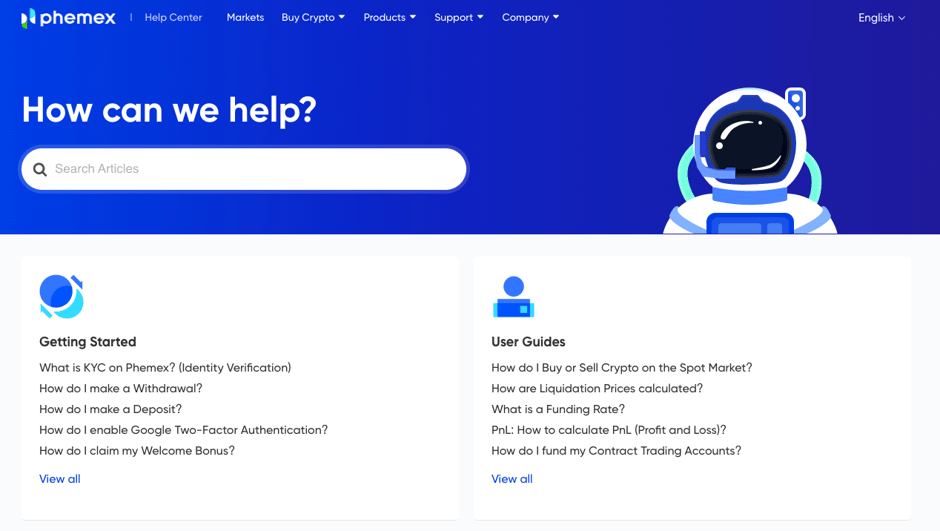 Conclusion
We've said it before and we'll keep on saying it: make sure you know all the pros and cons of a product/token before hopping on that boat. This applies to exchanges as well. This company has been around for a while and is being developed and managed by professional and experienced individuals, and while that is a good sign, bear in mind that no one and no platform is immune to malicious hackers and market downfalls.
FAQs
Is Phemex a Good Exchange?
Phemex appears to be a good choice for crypto beginners due to the convenient UI and community support. More experienced traders can benefit from bonuses too.
Can US Citizens use Phemex?
No. This platform is not supported in the US.
Does Phemex Have Fees?
Phemex does have fees (low ones) that could be waived by subscribing to a Premium account.
Can I use Phemex safely?
Phemex seems to be safe to use and has 2FA verification available for accounts.
Is Phemex Regulated?
Yes, Phemex requires KYC, which means they aren't fully decentralized and somewhat subject to regulation.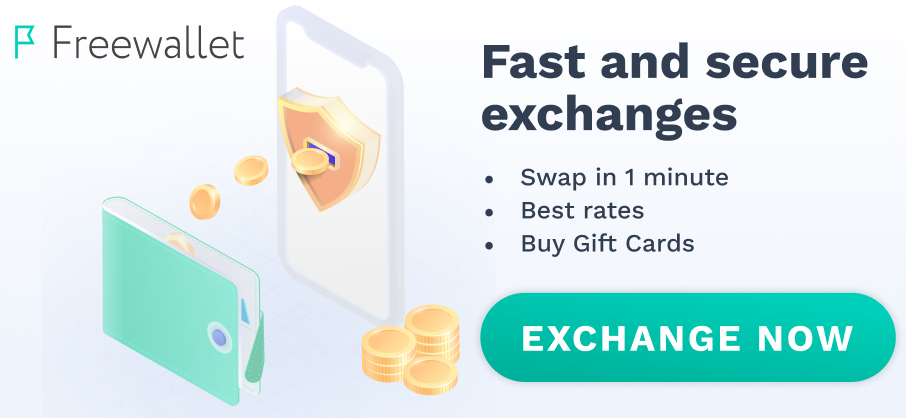 Michael Frisbert
18 August 2022
very easy to use and there are a lot more products available on the exchange now. I find it one of the easiest platform to use for a beginner trader.
Low liquidity is the main disadvantage of this exchange.