Cryptolocator Review 2022 - Is It Safe?
Mar 15, 2021
Cryptolocator is a peer-to-peer cryptocurrency market founded in 2018. The interface is quite intuitive. As you enter the homepage of the Cryptolocator website you see 2 lists of offers ("advertisements"): local buy offers and sell orders ranked by the exchange rate. The platform serves as an escrow in order to ensure the security of the transactions and legitimacy of deals. Users may leave the feedback and rate each other. It helps future sellers/buyers understand who they deal with and should they trust them or not. The accounts of users are guarded by a number of security measures.
The platform is available in 7 languages but the amount of the supported fiat currencies is much higher — over 100 options. The website is operating in all countries. As for cryptocurrencies Cryptolocator supports 3 coins: Bitcoin, Ethereum, and Tether (USDT). Money can be sent via dozens of payment methods supported locally. People placing advertisements specify the price they buy or sell at and list the payment methods they accept. Also, each ad contains the limits: minimum and maximum amounts buyer/seller is eager to spend/accept. Another way to earn via Cryptolocator is participating in the referral program.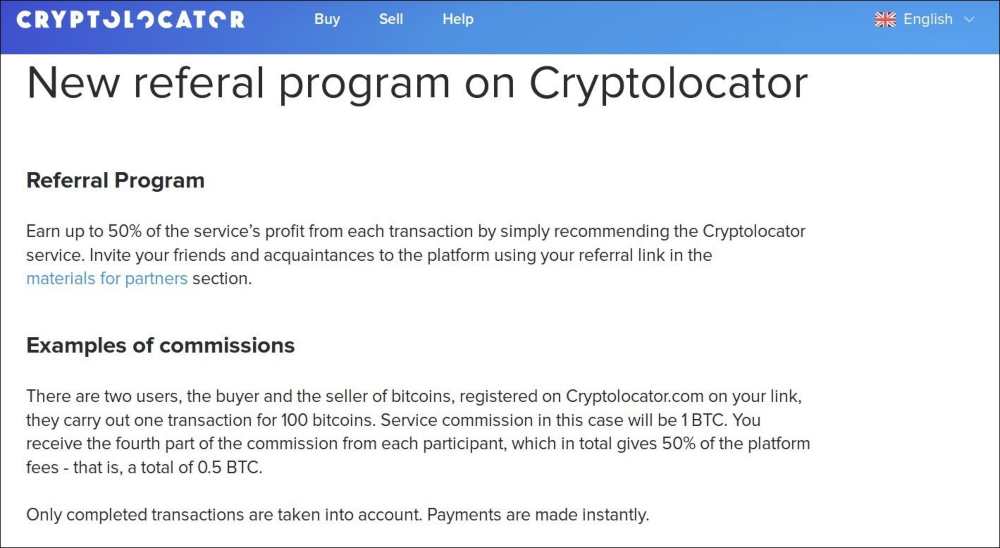 The interface is very simple. You just click on, say, Buy and get to the page where you should specify the amount you want to buy. You fill in the desired amount in crypto or fiat money and the sum is automatically converted in another currency by the specified rate. On the same page you see the length of the Payment Window (for instance, 20 minutes), you see if the telephone verification is required, see the price, and payment methods. Also, the page can contain some announcements from the trader and his contact information. As you send some money, the funds get to the Cryptolocator escrow account.
As the company is responsible for keeping trading processes safe, Cryptolocator demands users to provide identification data. People creating Cryptolocator accounts need to reveal the following data: location, email address, verified mobile phone number, and the ID information. The latter includes name, second name, birth date, country, city, address, zip code, and files that can confirm all this information (scans/selfies).
To ensure the safety of the account, you should enable 2-factor authentication. This feature if turned on, makes it impossible to access the account without entering a short one-time password that can be retrieved only from a mobile device specified by the account owner. For instance, a user can install Google Authenticator to his smartphone. The app will generate relevant one-time passwords each 30 seconds. People who don't have access to the user's mobile device won't be able to enter the account. Also, on Cryptolocator users are required to set 8-character or longer passwords.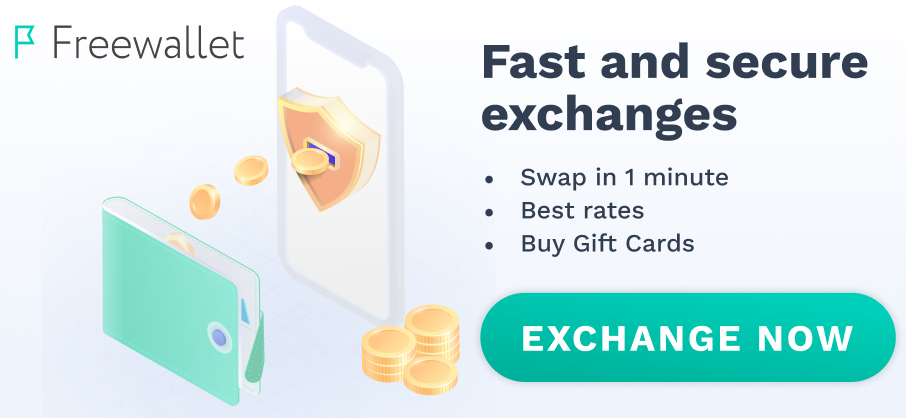 Martin Alekseevich
30 March 2021
Really reliable platform