"After 2025, Bitcoin will rapidly spread around the world" An interview with ZB.com CEO Omar Chen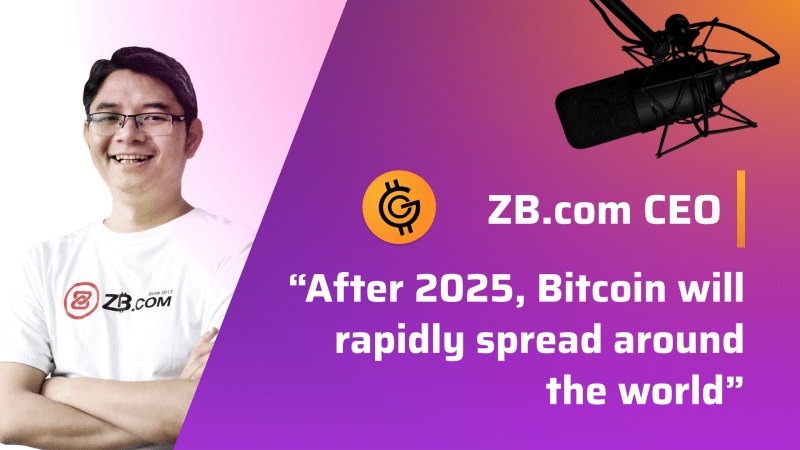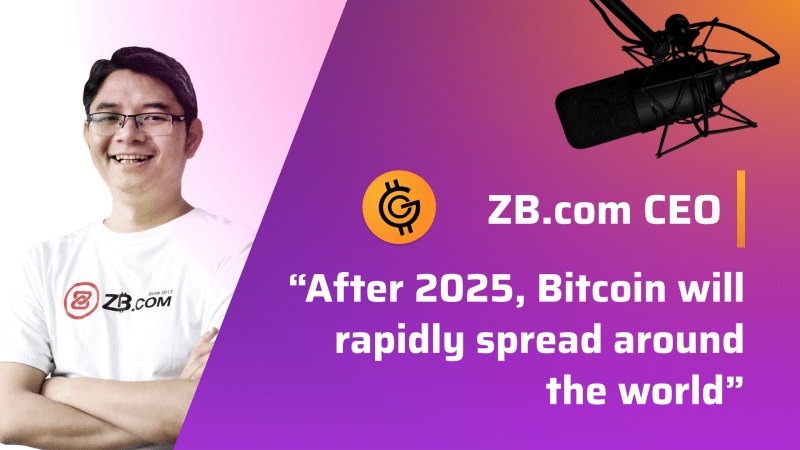 We were lucky enough to have an interview with ZB.com CEO Omar Chen. We discussed the current state of the crypto market, as well as what awaits bitcoin and the overall cryptocurrency field in the future.
Cryptogeek: Hello. It's nice to meet you! It is always interesting to communicate with key players in the cryptocurrency field. Today we would like to discuss the current state of the cryptocurrency market, possible predictions for the future, as well as how all this affects specifically your business. Over the past 6 months, Bitcoin has reached its all-time high and has since managed to fall again. How did it affect your exchange? Do you have a lot of new customers? Is this number starting to recede now? 
Omar Chen: Price is naturally the focus. The rise in the price of Bitcoin naturally brings more followers and holders of cryptocurrency, and as bitcoin reached all-time highs this year, there were many new holders of cryptocurrencies flooding into the field from other sectors. Many of these new users are being adopted by exchanges and digital wallets, such as ZB, and ZB is one of the world's leading exchanges. Just this year, the eighth year after ZB was founded, ZB's global users officially exceeded 15 million from 10 million in the past few years, and this figure does not include ZB's sub-platforms.
ZB has always been highly concerned about the price rise and fall of bitcoin and other cryptocurrencies, and will provide the latest market analysis to our users in real time. At the same time, in the process of development, ZB has been deeply operating, expanding the application plate, so that ZB exchange can better serve global users.
Cryptogeek: Do you think the Bitcoin price is already at the bottom, or the price will keep on falling? Do you have any specific Bitcoin price predictions for the next six months?
Omar Chen: After months of pullback, Bitcoin market has priced in most of the risks, such as Elon Musk FUD, China Ban FUD. Bitcoin remains supported above $30,000 and we can see that Institutions are still returning to the market to buy more bitcoin. This means that $30,000 is a good price to attract institutions into the market.
Despite the regulatory pressure from China and around the world, we are pleased to see that many investors are showing strong interest in Bitcoin. So I think $30,000 is near the bottom area. it could go lower, but most of the risk is priced in.
I think the S2F model is by far the most convincing bitcoin price model I've seen, despite its recent underperformance. Bitcoin is a deflationary asset, and scarcity is the most attractive monetary attribute of Bitcoin. The S2F model is a good explanation of the relationship between Bitcoin marketcap and scarcity. The price of Bitcoin will deviate from the price channel indicated by S2F in the short term, but in the long term, the price will always fluctuate around the S2F center.
So if it gets back on track, I think in six months we'll see above $100,000.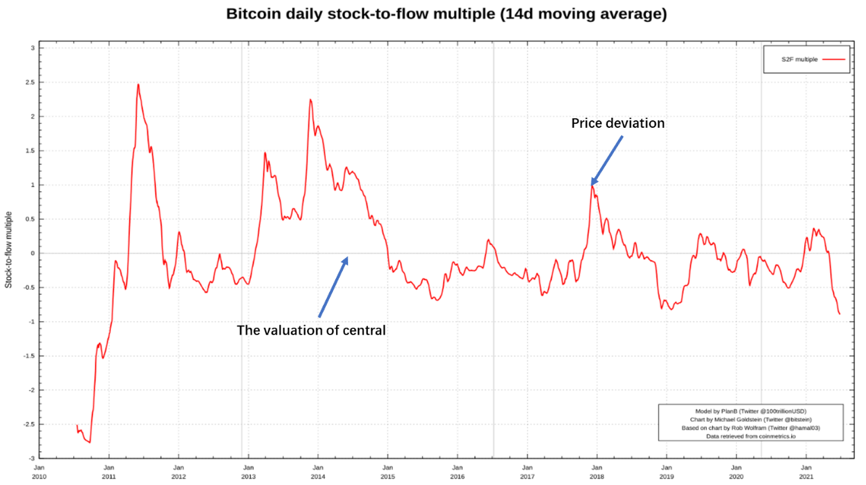 Cryptogeek: What about the next 2-3 years? Do you have any predictions on that?
Omar Chen: This is a matter of great concern. As we all know, although the price of Bitcoin fluctuates wildly, there are certain rules to the trend of price fluctuations. The rules that supply crisis and demand growth of Bitcoin are the laws of price fluctuation.
In the midst of this massive trend, we will see the adoption of Bitcoin become more widespread. The number of Bitcoin users today is the same as the Internet was in 1997. And the bitcoin network is growing at a rate remarkably similar to that of the Internet in the 1990s. If all goes well, we will see more than 100 million bitcoin users worldwide in the next 2-3 years. After 2025, bitcoin will rapidly spread around the world, similar to the development model of the early Internet.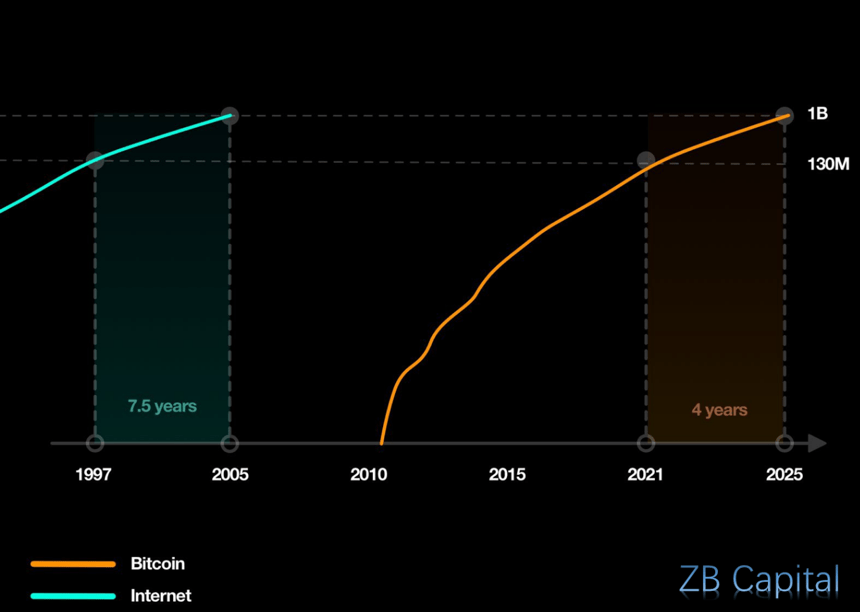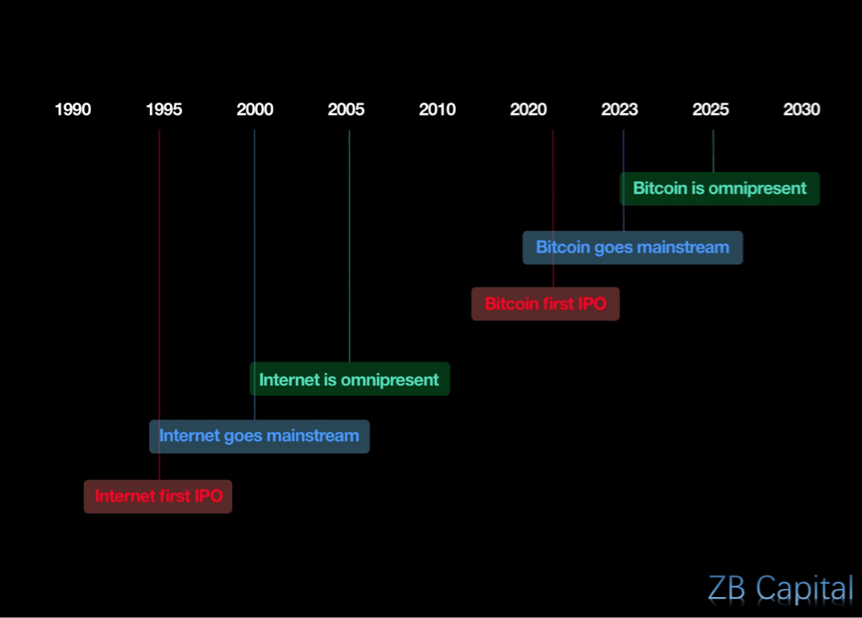 Cryptogeek: Did this year's BTC bull-run somehow differ from the previous ones? Were there any unusual patterns in user behavior this time?
Omar Chen: That's a good question. As we've seen in the news, this bullrun has seen a gradual shift in Bitcoin's dominance to institutions. Western institutional investors, such as Grayscale, Ark, MicroStrategy, Square and so on, played an important role in this bull market. And we've even seen the first country to adopt bitcoin as legal tender. This has never happened before in the history of Bitcoin, and it proves its value.
But even so, we've seen a lot of volatility in the price of bitcoin. Some of this new wave of institutional investors are still in the early stages of learning about bitcoin. So some institutional investors opted for HODL, while others sold in a panic.
In general, institutionalization, compliance is the main melody of this round of bull market.
Cryptogeek: What trends have been the most relevant for the cryptocurrency industry in general and for exchanges in particular recently? What can you highlight? Which of these trends are directly affecting your business?
Omar Chen: One of the most important trends in the cryptocurrency exchange industry is the emphasis on asset security and the need for secure transactions. I would like to emphasize that security has long been an important part of the sustainability of cryptocurrency transactions. And ZB has been safely operating for 8 years, focusing on asset security of our users. For the global cryptocurrency market, no trend can affect our commitment to serving our users, and our business will continue to evolve around the user experience. What users want is what trends show.
Cryptogeek: What trends can be expected in the next 2-3 years? What may change in the cryptocurrency exchange market? Which of the new directions can become priorities for you in terms of the development of your platform? 
Omar Chen: As mentioned above, I think in the next 2-3 years, compliance, institutionalization and even the entry of sovereign institutions into the market will be the main theme.
Cryptogeek: What is your opinion on NFT? 
Omar Chen: The key innovation of the NFT is to provide a way to mark the ownership of native digital assets (that is, assets that exist in, or originate in, the digital world) outside of a centralized service or a centralized repository.
So I think, yes, NFT has huge potential to be applied in the future. And now the normal application scenario is art. We recently just listed CryptoArt.Ai(CART), which is the largest decentralized NFT marketplace in Asia. 
There are many applications of NFT, such as financial NFT, music NFT, game NFT and so on. I really look forward to the development of NFT in the future. 
Cryptogeek: What do you think about DeFi? Does this type of platform have a future? Can they become real competitors for centralized cryptocurrency exchanges like yours?
Omar Chen: Defi is an innovation of Finance. DEX and CEX  are supplementary to each other but not competitors. 
Cryptogeek: Your platform provides access to a variety of trading pairs. Having been on the market for so long, you probably have a lot of interesting analytics. What altcoins are popular now? Are there any coins that can really compete with such giants as Bitcoin and Ethereum? Can you name some of them?
Omar Chen: NFT is one of the hottest tokens in 2021, and ZB has recently been associated with a number of NFT projects, including CART, MNC, MATIC, SAND, and CHZ, which are all on the ZB exchange. At this point, without a particularly significant technical or marketable breakthrough, I don't expect there to be a competitor to Bitcoin and Ethereum for many years. First, the status and usage value of bitcoin and Ethereum are hard to replace. Second, there is no token that can really lead the development of blockchain technology and cryptocurrency market again. Even NFT market value is still far behind that of Bitcoin and Ethereum. It's safe to say that bitcoin and Ethereum will dominate the cryptocurrency market for a long time. But there are a lot of tokens we can look forward to, such as public chain tokens SOL, ADA, XRP, LINK, these will be after Ethereum to surprise the market again.
Cryptogeek: What are your plans for the coming year?
Omar Chen: We've been working intensively on a number of new services this year. We plan to launch ZB Smart Chain to increase the application scenarios of ZB token. At the same time, we also plan to launch derivatives (contracts) to bring ZB users a richer trading experience. It is fair to say that the next six months or a year will be challenging.
Cryptogeek: Thank you for the interview.
---
---