10 Major Companies That Accept Bitcoin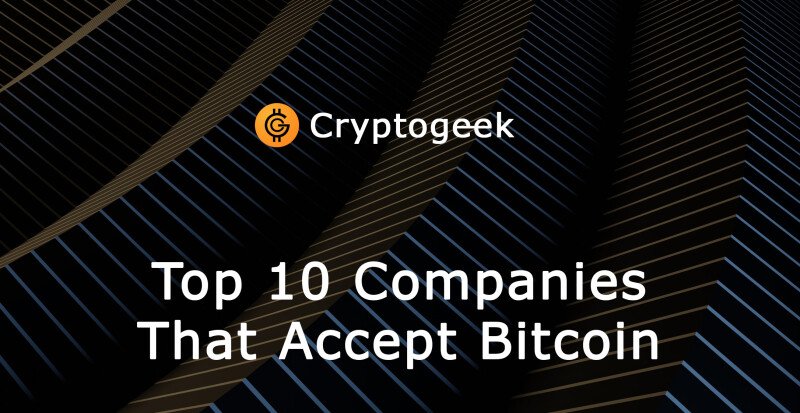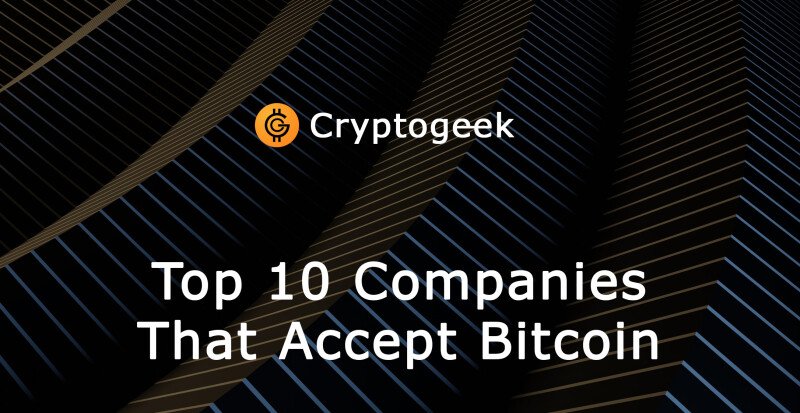 What can you buy with Bitcoin?
Depending on your perspective, the answer varies from not a lot... to virtually anything. 
Paying in Bitcoin is possible virtually anywhere — if you have a crypto debit card powered by major processing companies like Visa and Mastercard. These nifty bits of plastic can be used at millions of merchants.
But finding real-world stores where Bitcoin is accepted directly is difficult. For one thing, businesses may be reluctant to accept a cryptocurrency that can suffer volatile Bitcoin price movements — especially if they have fixed operating expenses.
That said, several crypto payment processors have apps that are allowing brands like AT&T and Home Depot to accept crypto payments via a barcode.
As a rule, the merchants never see the Bitcoin being spent as it is sold off instantaneously and converted into their local fiat currency.
What do you need to spend Bitcoin?
Crypto debit cards are offered by a number of companies, including BitPay and BlockCard, as well Wirex and Nexo in Europe. Then there are exchange-branded cards from BlockFi, Paxful, Binance, and Coinbase among others. These often offer rewards, such as crypto back on spending. 
If you're wondering how to spend Bitcoin, one of the easiest answers is gift cards from companies like AirBnB, Apple and Amazon, which are available through resellers like Bitrefill and CoinCards.
Then there's PayPal. In March 2021, the company rolled out a service for U.S. account holders that lets them spend the Bitcoin, Ether, Litecoin or Bitcoin Cash in their PayPal wallets at its network of 29 million merchants.
Aside from that, few merchants — whether real-world stores or sites that accept Bitcoin directly — want to go through the hassle. 
That's changing thanks to crypto payment processors like Flexa, which produces a barcode readable at registers for people who want to pay with crypto. Clients include Home Depot, Nordstrom, and Office Depot. Another is BitPay, which on September 28 announced a partnership with Verifone, one of the world's largest providers of point-of-sale credit card terminals. Under the agreement, Verifone's more than 600,000 merchants — including many major brands in more than 150 countries — will be able to accept Bitcoin and cryptocurrency payments.
What can you buy with Bitcoin?
One obvious answer to the question of how do you use Bitcoin is this: to buy virtually anything in the cryptocurrency industry. Another is high-end luxury items. If you're paying enough, people will take the currency you're offering — with the famed auction houses Christie's and Sotheby's both accepting Ether for non-fungible tokens. 
The first thing that the mainstream press come up with when asking where are Bitcoin used is "pornography." It's not really wrong. With credit card companies increasingly refusing to service webcam sites and other content providers, many of these companies are turning to BTC and other digital assets to survive. 
If your tastes are more pedestrian, it is possible to snap up gadgets, furniture, flight tickets, games and even fast food using your coins. And given the amount of money floating around in crypto, charities like The United Way have jumped in — hopeful that some investors will be interested in donating to good causes.
Top 10 companies that accept Bitcoin as payment 
There's a fair bit of Bitcoin hype when it comes to bragging on companies that say "Bitcoin accepted." Saying Burger King accepts crypto when you actually mean Burger King Venezuela, where hyperinflation has made BTC a no-brainer, isn't really the same thing.
Here are 10 that do.
AMC: The movie theater chain and r/WallStreetBets beneficiary will accept Bitcoin, Ether, Litecoin and Bitcoin Cash by the end of 2021 — and Dogecoin could potentially follow. It already works with Flexa.
AT&T: The mobile service provider's payment options include crypto-based BitPay.
Expedia: Travel booking site Expedia accepts Bitcoin, and Travala.com users can access Expedia's listings in dozens of cryptocurrencies. 
The Giving Block: More than 200 charities ranging from top-tier to very local nonprofits can receive donations through this platform.
Home Depot: America's leading home improvement brand takes Bitcoin via Flexa.
Microsoft: Funds loaded onto your account can be used for videos, games, and apps on the Windows and Xbox stores, courtesy of BitPay.
NewEgg: Long a highly regarded online retailer of computer and tech gear — including crypto miners — NewEgg accepts BTC via BitPay.
Petco: The pet store giant accepts crypto via Flexa, and offers Bitcoin loyalty rewards via Lolli.
Starbucks: While reports that Starbucks would accept payment in BTC at the register ran far ahead of reality, the coffee giant now lets users reload Starbucks Card accounts via the Bakkt app.
Whole Foods: The Amazon-owned, high-end grocery chain accepts crypto via Flexa's Spend app.
Finally, before you get to where to use Bitcoin there's another question you should ask: 
Should you spend Bitcoin?
Intended as an online currency to replace government-issued fiat currency, Bitcoin is increasingly seen as a "store of value" — an asset that retains its value despite inflation, like gold. This narrative makes Bitcoin an asset for investors rather than a currency for consumers.
---
---