Saddle - Introducing a New Standard For Stability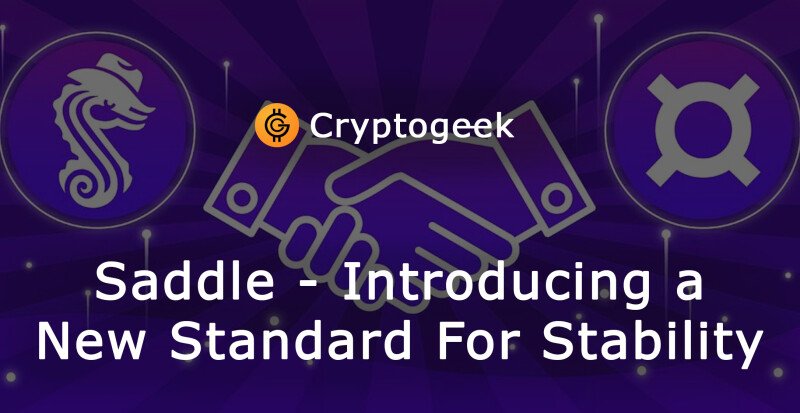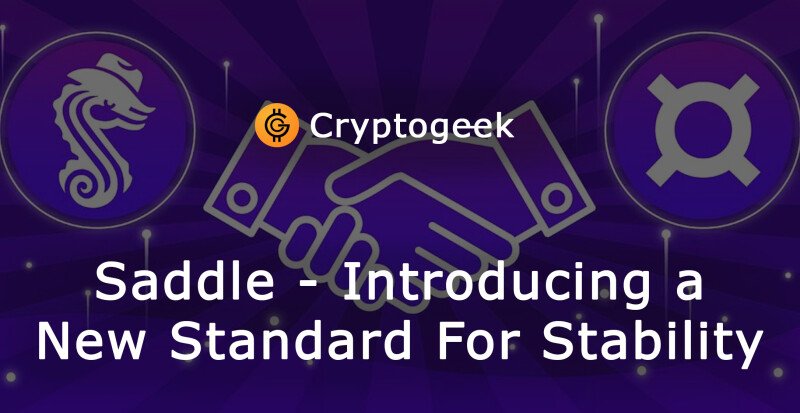 Saddle.Finance, a multi-chain decentralized automated market maker (AMM), is announcing the integration of 13 new base and meta pools to its protocol.
The integrations are the result of an extensive integration with Frax Finance, one of Saddle's long-time partners. Frax is known for being a popular stablecoin provider, pioneering the first fractional-algorithmic stablecoin and counting with over $1.6 billion in total value locked (TVL). 
This latest development in the Saddle and Frax partnership represents an important step forward for the DeFi space, enabling Saddle to have greater exposure and expand its ecosystem with added liquidity and cross-chain integrations.
Details regarding the new pools
The 13 new additions to Saddle's long list of pools will be available across four different blockchains and have already been approved by the Frax DAO (Decentralized Autonomous Organization).
Given the current market conditions and the recent stablecoin debacle with UST, investors have become fearful of the stablecoin ecosystem. However, the robustness and sound economics of FRAX have allowed it to maintain its peg despite all the turmoil and volatility.
To reestablish investors' confidence and overall ecosystem security, Saddle and Frax are moving forward with their plan to create a new standard for the stablecoin basepair to be FRAX and USDC. This new basepool will be launched simultaneously to several meta pools of renowned DeFi protocols such as Synthetix, Alchemix, and Sperax.
It's expected that liquidity will flow gradually to the new pools over the coming weeks, with the exact allocation of $SDL emissions to be determined and voted on by the Saddle community. 
A new standard for DeFi
The Saddle team is excited to help pave the way for a new standard in safe, reliable, and proven stablecoin base pairs. The joint venture between Frax and Saddle may be responsible for ushering in a new era for algorithmic stablecoins, thus helping the DeFi space become more mature and reputable.
About Saddle
Saddle is an AMM-based decentralized exchange (DEX) available on the Ethereum, Fantom, Arbitrum, Optimism, and Evmos blockchains. 
Saddle has facilitated over $2B in transaction volume to date and is optimized specifically for trading stablecoins and pegged value crypto assets, like wrapped Ethereum (wETH) and Bitcoin (wBTC). 
The Saddle team aims to help bring AMMs onto any blockchain, as well as incorporate pegged asset swap primitives to all of DeFi. The project is backed by several renowned venture capital firms like Coinbase Ventures, Framework, Polychain Capital, Dragonfly Capital, and more.
For more updates, follow us on:
---
---