How to Invest in DeFi | Guide on Decentralized Finance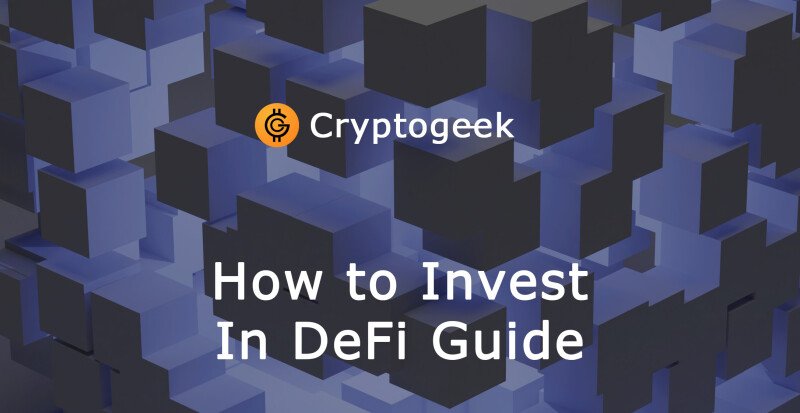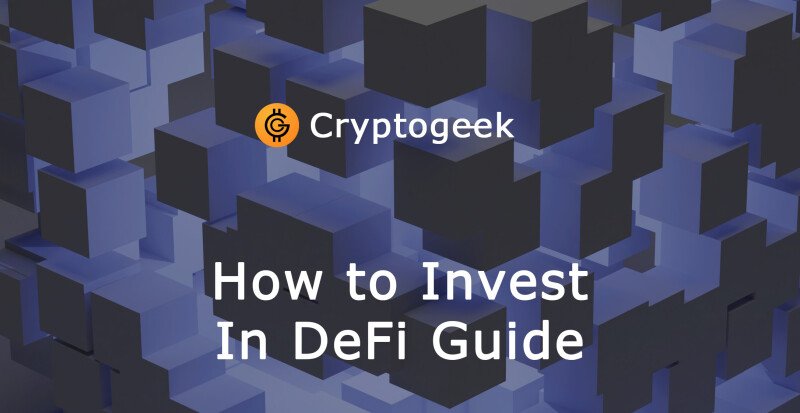 Decentralized finance or shortly DeFi is an absolutely new word in the modern world. The industry of cryptocurrency is developing fast, yet, DeFi still concentrates on two sectors: the lending and the trading ones. It all became feasible thanks to the smart contracts based on Ethereum's network.
Last year DeFi tokens got a kick out of becoming popular enough. And later on, in 2022, DeFi tokens lost in the comparison to some other blockchains like Ethereum, layer 1 or even Solana.
Out of 18,000 different cryptocurrencies in circulation registered in March 2022, there are approximately 229 DeFi assets. They became a very promising chance to add to the cryptocurrency portfolio throughout the long-term: token's volume has only increased according to the CoinMarketCap statistics:

If you always wanted to know how to invest in DeFi, start investing or have just decided to do so while reading, this article would be useful.
What Makes DeFi Unique
To start with, it would be helpful to everyone to have some basic knowledge of cryptocurrency. The two crypto giants Bitcoin and Ethereum run on a decentralized blockchain, like many other coins and tokens as well. It means that neither the sender nor the receiver or even the third parties got control on the data.
However, DeFi slightly differs from them due to the different smart contract opportunities. Just have a look:
● Ethereum just stores codes on the blockchain because it represents a decentralized storage system. Yet, it is not able to store large amounts of data and smart contracts.
● Bitcoin is a decentralized cryptocurrency too and operates on its own blockchain. It can easily send and receive information on how much BTC one got;
● As for DeFi, it uses smart contracts for lending, borrowing or trading cryptocurrencies. To sum up, DeFi controls all the financial systems and performs financial functions as well.
To begin using DeFi applications and investing in them, cryptocurrency enthusiasts need nothing more than an Ethereum wallet. It means that potential users don't have to share their IDs, create an account or wait for approval.  
DeFi vs Traditional Finance
Compared to DeFi, traditional finance or TradFi becomes almost useless. Why? Because decentralized finance has no necessity in knowing a bank's location, its working hours or wasting time waiting for the transactions to complete.
As all the lending and trading expenses are simply replaced with a code which helps users to gain more profit. DeFi multiplies the benefit by 10 times compared to the one users would get from ordinary banks. Thanks to the stablecoins, traders do not feel the volatility coming from crypto markets.
| | |
| --- | --- |
| DeFi | TradFi |
| Holds money | Third parties got the money |
| Users control their money and spendings | Users entrust other companies to control their money and spendings |
| Transfers take few minutes | Transfers can take days |
| Absolutely anonymous | Reveals users' identity |
| The markets are open 24/7 | Markets need to close during the day |
| Product's data is an accessible info | Data is hidden from users unless request is submitted |
Investing in DeFi
Before we explain how to invest in DeFi, remember two simple rules:
1. Nowadays hundreds of projects suggest long-term storage for cryptocurrency but beware of losing your head. If the platform or token offers rather high income for just doing nothing, it's probably a bubble.
2. The safest token to invest in is the one with the largest Market Cap. However, it concerns almost all cryptocurrencies whether DeFi they are or not.
At the moment of writing, the TOP-10 DeFi tokens are: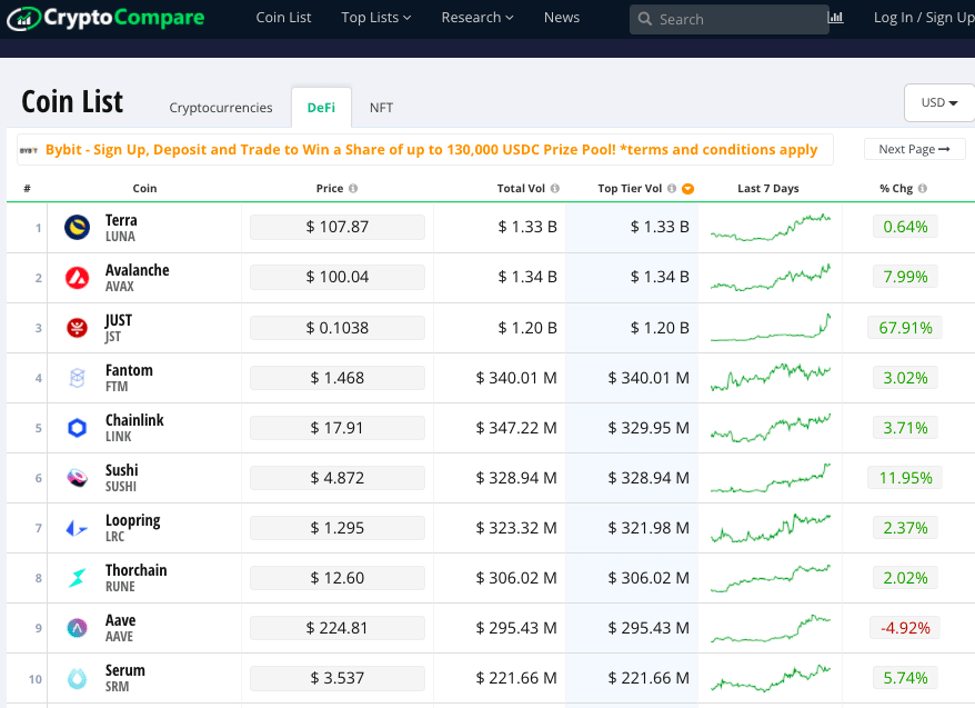 Here's a little more info on some DeFi tokens with huge potential.
● Terra (LUNA) takes the leading position. It is not just a token, it is a real family of stablecoins. Currently, Terra has a fast-growing ecosystem with more than 100 projects.
● In second place we found Avalanche (AVAX). It is an open-source platform for launching highly decentralized applications. Avalanche also claims to be low cost and eco-friendly.
● Despite taking the 9th place, Aave definitely needs to be spoken about. Many cryptocurrency enthusiasts consider it as one of the best cryptocurrencies. Among all other DeFi platforms, Aave users can earn interest while depositing coins and take guarantee loans.
● Uniswap is not on the list, but it is still one of the leading decentralized exchanges based on Ethereum. Thanks to its smart contract protocol, Uniswap interacts with users' wallets and creates a reliable and secure way to exchange cryptocurrencies.
Ways of Using DeFi
When users already know how to invest in DeFi, they probably would like to know some more ways of using their stablecoins. There's no better way to learn more about the industry without being directly absorbed in DeFi programs and applications.
It is all based on interest. If platforms generate enough interest in their crypto, users would get a nice opportunity to grow their portfolio without investing much and without wasting time on choosing between different stablecoins with low enough Market Cap.
As for the DeFi applications, using them is actually quite a simple process: no account, no waiting for approval and no verifying identity. To get started, all the users need to follow this short instruction:
1. First step is very simple. Users only have to send ETH to an Ethereum wallet;
2. Right after that, cryptocurrency enthusiasts will be able to begin using DeFi programs without any extra manipulations;
3. Once reached the platform's website, the next step is adding the crypto wallet to it. Thanks to that, users would be able to manage their crypto directly from the program's front-end UI.
And that's all. Now traders got an extra DeFi income.
Where to Buy DeFi
The next question after "How to invest in DeFi?" is "Where to buy DeFi?".
Most common answer is U.S. based exchanges with good security like Coinbase, Gemini or eToro. They allow users to both buy and sell DeFi coins.
Coinbase is the most well-known exchange with the highest volume of those three exchanges. The platform is said to be one of the safest crypto exchanges on the market. To secure the funds from criminals, 98% of all cryptocurrencies are stored offline. And the rest 2% are stored on hot wallets.
However, eToro is the oldest exchange which was founded in 2007. It makes eToro the most time-proof one. The platform is easy to use, packed full of features, and offers tons of statistics as it was designed mostly for newbies who are just getting into trading. It also has good ratings among the users.
Gemini is the youngest exchange of all and has only 15 trading pairs. It has a referral program and high security. The funds are stored on both hot and cold wallets. Gemini is fully regulated and compliant with different banking standards. 
Is Investing in DeFi Save?
DeFi, just like any other cryptocurrency, depends on prices taken by the Ethereum network: transaction fees or gas. They can change any second as their calculation depends on the computational power of a particular transaction at any certain time. So, depending on the functioning capacity, users might be asked to pay either $10 or even over $100 at rush hours.
According to such high fees, it is better to have some extra money before starting investing in DeFi: not less than a thousand dollars.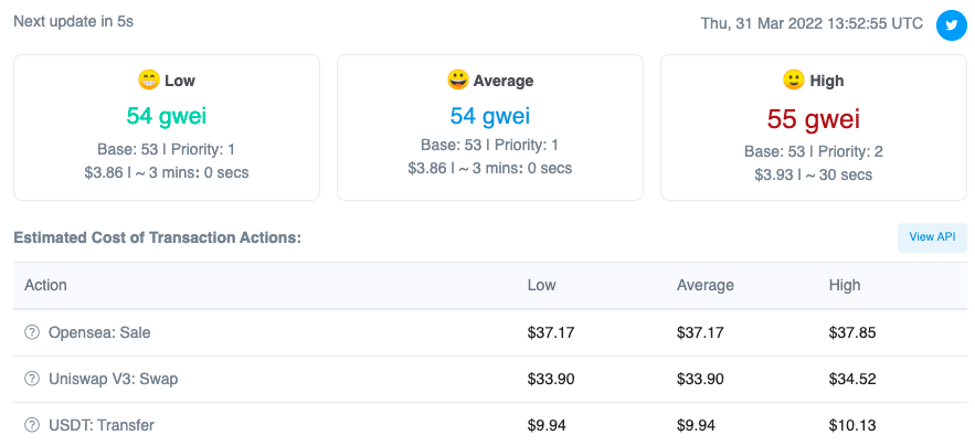 There are two options to make your investment easies. So-called layer-1 and layer-2.
● Layer 1 is based on smart contract blockchains similar to Avalanche or Solana. Choosing this way, users would have to transfer their AVAX or SOL tokens directly from the exchange to the corresponding network. Fees on those platforms are a few pennies, so users won't overpay a lot. It would be suitable for those investors who prefer simplicity while starting to use DeFi.
● Layer 2 is a bit longer way to reach the goal. This way solutions are represented by such other platforms like Polygon, Optimism and Arbitrum. They help to reduce the gas fees so that users could invest fewer amounts of money. In that case even a $100 would be enough to work as a starting capital.
The Future of DeFi
DeFi is still in the beginning of its evolution. And it still has many questions to answer and many concerns to overcome before DeFi becomes safe enough to use.
If DeFi succeeds, it would be a great breakthrough in the whole cryptocurrency sphere; if not, many traders would call it a really nice try.
To sum up, it's up to you to decide whether to invest in DeFi or not.
---
---