"Bitcoin can easily reach $300k" An interview with Zied Chaabane, Ideaology COO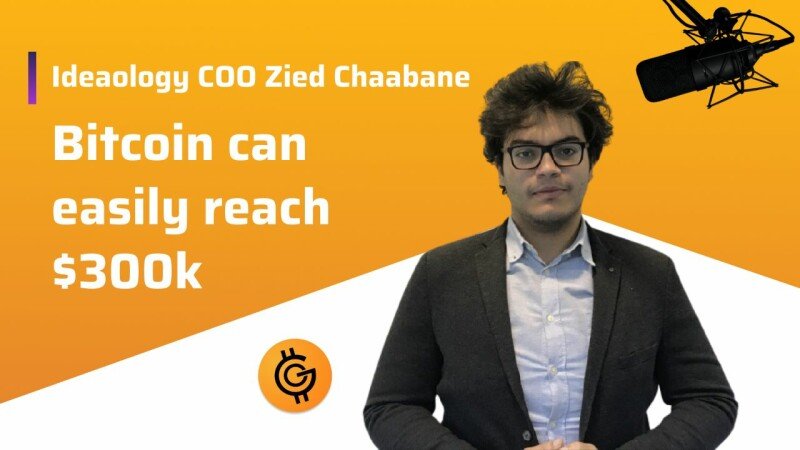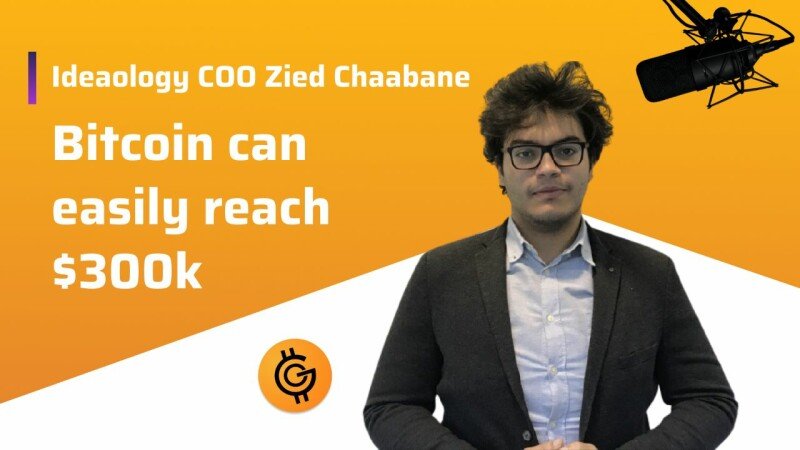 We've had an interview with Zied Chaabane, Ideaology COO. We discussed what is happening with the crypto market and blockchain industry at the moment, as well as what might happen to it in the future. Here is the interview.
Cryptogeek: What do you think is the reason for the current rise in the price of bitcoin?
Zied Chaabane: Due to covid, people did get more familiar with the web. Worldwide inflation and money printing are causing individuals to look for ways to protect their wealth. Like we have seen in the case of ElSalvador. 
Cryptogeek: Do you think BTC price will continue to grow? In your opinion, what may happen to the Bitcoin price by the end of the year? Do you have any predictions?
Zied Chaabane: In the long term, for sure. But for the time being, no one can really tell, there are a lot of key factors that could determine BTC's movements: countries, central banks, big companies, etc.. But one thing for sure: Bitcoin is the best reference for crypto and it is the most preferred by institutions
Cryptogeek: What about the longer term? Do you believe Bitcoin will continue to grow over the next 5-10 years?
Zied Chaabane: The main line is there is a limited and fixed supply of Bitcoin and you have every month exponentially more demand. It can easily reach $300k!And regarding adoption, years from now Salvadorians will be thanking their president for taking such decisions. 
Cryptogeek: Can you name any promising cryptocurrencies other than Bitcoin and Ethereum to look out for in 2021?
Zied Chaabane: Well this is a bit tricky, because we have seen that some crypto like XRP, BCH and more didn't reach their ATH, which I did expect. I like taking some risks to maximize gains, I would say watch out for projects with a market cap less than $100M.
Cryptogeek: What advice can you give to a person who has 1-10 thousand dollars and wants to invest in cryptocurrencies?
Zied Chaabane: First DYOR, do not take risks that you cannot afford. Invest wisely, diversify, have some patience and you are on top!
For an investment plan, I would suggest investing 10%- 20% of your amount in your crypto education, because it will make you smarter which means more earnings.
Cryptogeek: Tell us about your Ideaology project.
Zied Chaabane: Ideaology is a blockchain project that strives to connect three types of users, innovators, developers, and investors, on one unique business network platform. The IDO launchpad has already been audited by CertiK. Message to entrepreneurs: Feel free to connect
Cryptogeek: Are there any trends in the cryptocurrency and blockchain industry that you can highlight in 2021?
Zied Chaabane: Most of the 2021 trends will keep on pushing for years! But most of 2021 success is based on Decentralization, like DeFi, I am brainstorming: Decentralized Workers maybe DeWo. The pandemic has triggered seismic shifts in how we work, causing many companies to transition from an office-centric culture to more flexible ways of working. Crypto companies were doing this from day one.
Cryptogeek: What do you think of NFTs? Is there a future for this technology, or is it just a temporary trend?
Zied Chaabane: It reminds me a lot of CryptoKitties, but this time it is more serious, more organized and are closer to a perfect product that meets human needs. NFTs are designed to give you something that can't be copied.
Just a side thought: Maybe all the museums made a perfect duplicate of their owned art works. Let's say that the Mona Lisa is a perfect duplicate and the real one is hidden somewhere else. With NFT we won't have this problem!
---
---