Dogecoin and How It Can Be Improved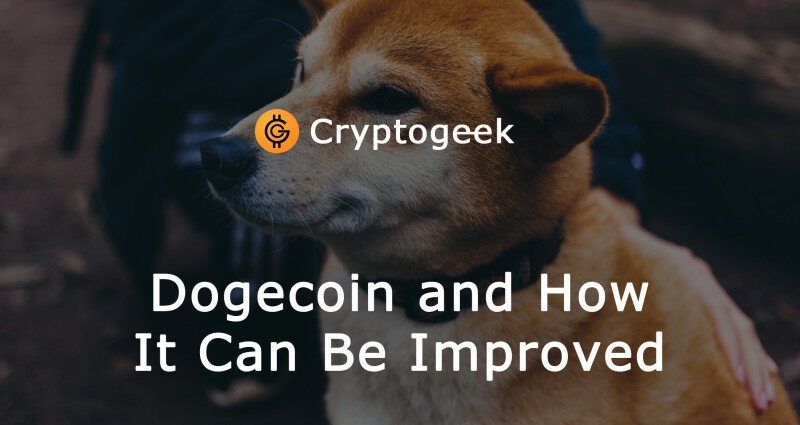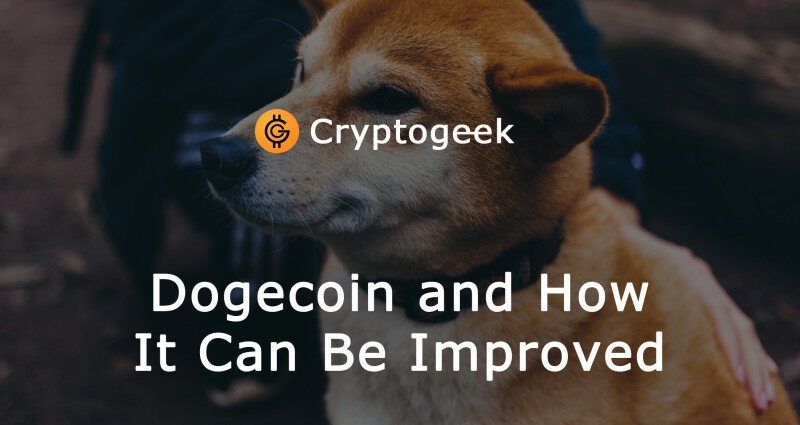 Dogecoin has an active and large community, but the coin itself does not give it any advantages in technology. That's why it's impossible to go to NationalCasino.com and deposit with this token, as it would be with BTC or LTC. Let's talk about the altcoin community and the lack of technology.
Dogecoin Community
Dogecoin holders trade and use the coin as donations for social media content. This altcoin is widespread both on major exchanges and in users' wallets. It's hard to find a cryptocurrency owner who doesn't carry a few DOGE coins.
Over the seven years of its existence, the coin has become popular in the cryptocurrency community. Anonymity, decentralized nature, security, and lack of scaling issues are the factors that make Dogecoin competitive.
The principles of the DOGE community began with philanthropy. Dogecoin owners came together to help those who lost money, as well as to raise the right amount to solve some problems.
For example, in February 2014, they raised money for an organization that provides service dogs to help children with developmental disabilities. And in March of that year, they donated $50,000 to fight the clean drinking water crisis in Kenya.
Also the community rallied around Dogecoin in the intention to increase the rate of the coin to $1. It launched the hashtag #Dogearmy on Twitter, which became popular in a short time. The mood of DOGE fans can be traced by it.
Users want to popularize the coin not only through social media, but also through physical media. In February 2021, active Doge Army community member Christina Thomas launched a fundraiser to buy billboard ads in Winter Haven, Florida. As of early November 2021, only $15 of the $10,000 needed had been raised.
Lack of Technology
In terms of technology and value to the community, Dogecoin has never been promising. It is more of an example of a speculative asset.
Most popular tokens have unique technology features, asset ties, serious development teams, payment infrastructure, and more. In contrast, Dogecoin has only one function: transferring value. That is why it is called a speculative asset.
Despite its lack of unique technology, it has proven to be one of the most convenient ways to transfer funds between exchanges. The use of Dogecoin can give DeFi projects and exchanges:
A familiar tool for arbitrage trading. Altcoin is available on most exchanges and has low commissions.
Prevalence on major cryptocurrency exchanges. You can buy Dogecoin on 100 exchanges, the most popular are Binance, Coinbase, Huobi, Gate.io, FTX.
Additional support for the liquidity of the project due to the factors listed above.
Arbitrage trading is a relatively low-risk trading strategy that takes advantage of price differences in different markets. In most cases, it involves buying and selling the same asset, in our case Dogecoin, on different exchanges.
Truly decentralized instruments in the DeFi realm do not actually exist. It is only possible if DeFi services use a widely distributed cryptocurrency as a control token, which is not controlled by the service owner.
How to Improve Dogecoin
Dogecoin is an investable cryptocurrency. But fundamentally, the cryptocurrency has room to grow:
In the direction of cheaper transactions and scaling the network.
In the direction of increasing capitalization amid growing demand for this cryptocurrency.
After all, Dogecoin is an optimal combination of high capitalization and "low base" effect. This is when an asset is relatively cheap but has a large number of investors.
---
---