Futures Trading 24/7 with Mobile Apps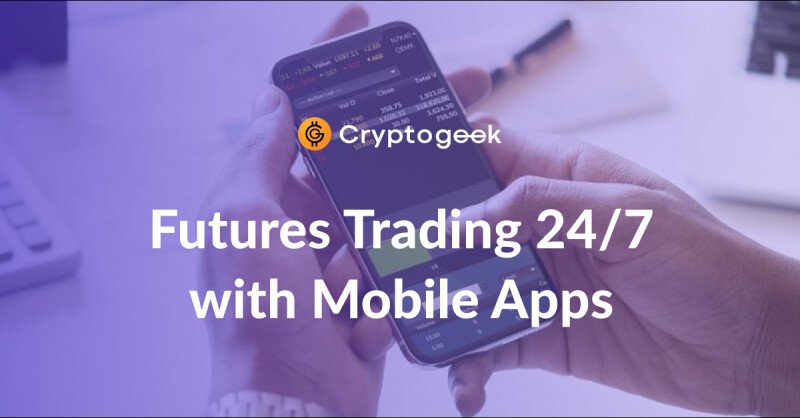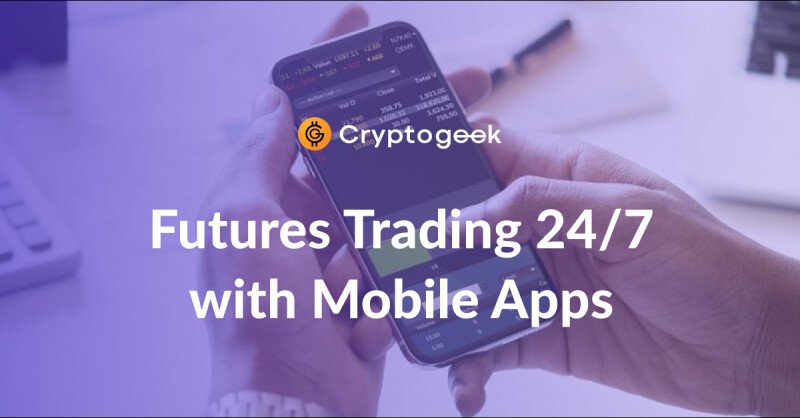 Perpetual futures trading is a cool feature that allows traders to enhance their trading strategies through accessing leveraged funds. This means that traders can borrow additional funds from trading platforms that support this trading feature which allows them to trade with larger amounts than they have in their personal portfolios leading to potentially massive increases in gains if implemented correctly.
Perpetual Futures Explained
Perpetual futures have been known since 1992 when they were introduced by economist Robert Shiller. As derived from the name, perpetual futures don't have an expiration date, which allows traders to prolong them. And it sounds more reasonable in comparison with other types of trading. 
With the growing popularity of cryptocurrencies, traditional futures were adopted and became cryptocurrency perpetuals using the cryptocurrency as their base currency. 
However, perpetual futures contracts entered the cryptocurrency market only in 2016. Thanks to BitMEX, this technology became very popular among traders: high-leverage trading in a liquid market with low risks and no time limits. 
What Makes Perpetual Trading Special?
Perpetual futures trading has taken off over the last few years and is used by both veteran traders and new ones who are just entering the world of blockchain. By trading futures, one can manage risks and balance price fluctuations, and when used alongside traditional trading strategies, you can further mitigate risk within the market. 
Perpetual futures trading is different from normal spot trading because it allows users to buy and sell assets on a specific date in the future at a particular price. Once the date of the contract is reached, you must close the trade at the asset's current price, regardless of the initial prediction. 
Comfortable Trading
It's up to traders to decide what they prefer most: desktop exchanges or mobile exchanges. So many platforms are doing their best to improve their service and implement new features.
Today, a number of crypto exchanges have incorporated this cool new feature onto their desktop trading terminals and mobile apps, giving users the chance to capitalize on the benefits of perpetual futures markets from their personal computers and from the comfort of their mobile devices.
And these days more and more people prefer mobile trading because of its simplicity and availability. That's why many popular exchanges have already created a mobile version of their platform.
How to Choose the Best App?
Whether they are just entering the cryptocurrency sphere or just planning to try something new, many traders wonder: how to choose the best app exchange? 
First of all, a good research takes place:
It might be a TOP-something Cryptocurrency Mobile App list;
Different cryptocurrency forums;
Ratings on Play Market and App Store;
Advice from friends.
When the choice is made, pay attention to:
UI;
Tools;
Fees;
Other things you find important.
The application might look too complicated for the first time, but don't give up and continue searching for the best trading app.
HitBTC Example
HitBTC is well-known for its intuitive UI and good toolkit. It was not the first exchange to perform a mobile app, yet, they keep updating it to meet the requirements of traders.
By adding this cool trading feature to their iOS and Android Apps, HitBTC has created a fully inclusive and universal mobile platform that allows all types of trading, be it margin, spot, and now perpetual futures.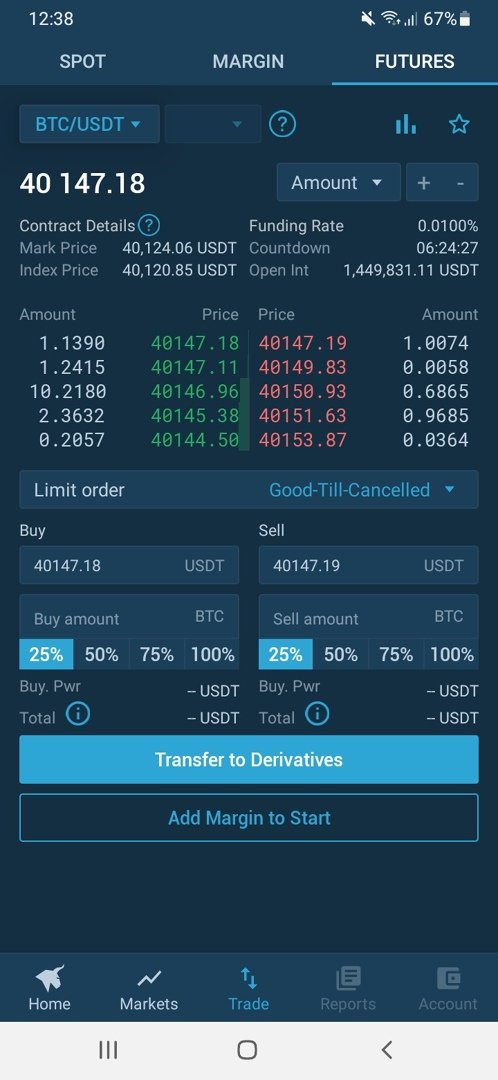 HitBTC currently offers perpetual futures trading for 22 pairs and will be adding more options soon. Traders can access these pairs with up to x100 leverage and place orders on futures contracts on demand.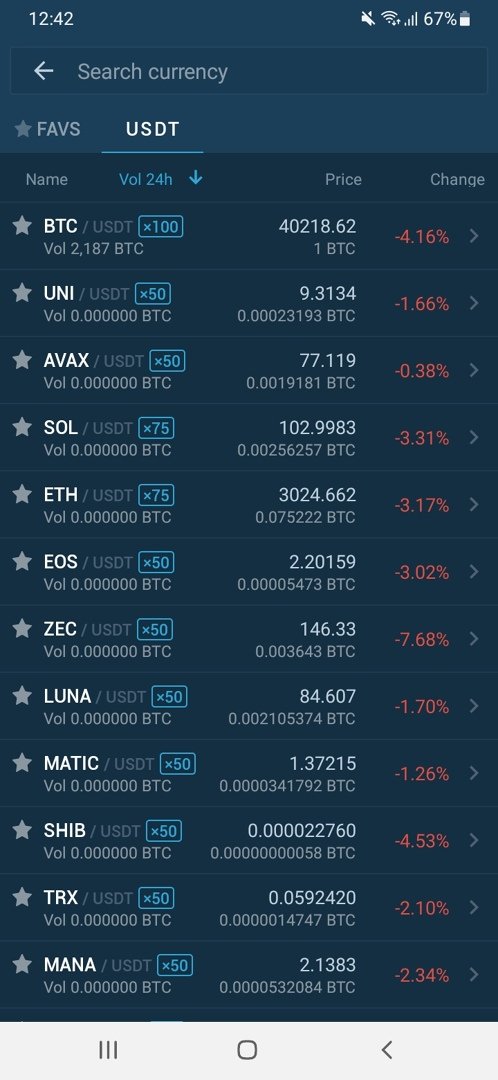 The UI of a perpetual futures trading page is also quite intuitive and shows all the useful information including 24 volumes and price chart.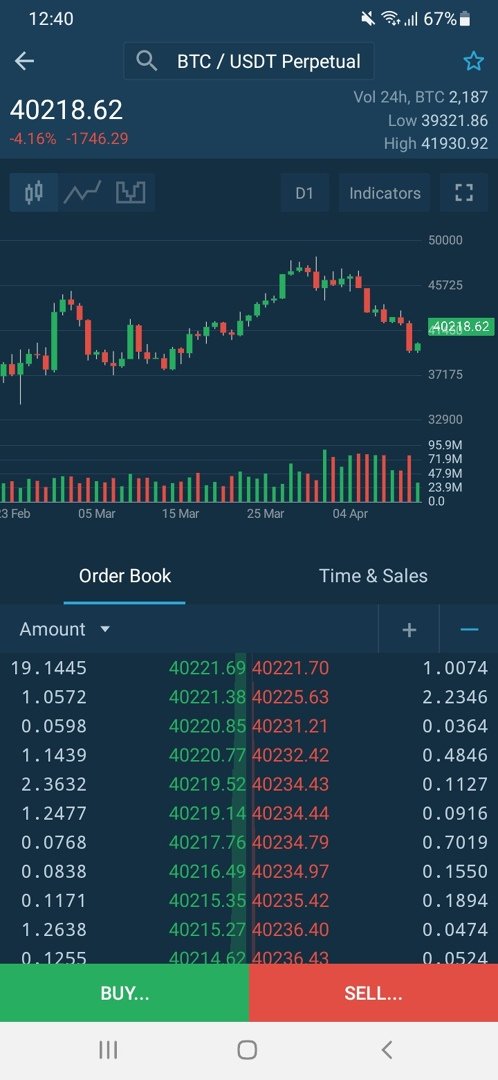 Learn more on the HitBTC exchange and how to use it you can in this article.
Conclusion
Perpetual futures trading on mobile apps is a very helpful tool. It saves a lot of time and energy. 
However, do not forget that trading might be quite risky.
---
---