Cryptocurrency Broker DotBig - Terms For Traders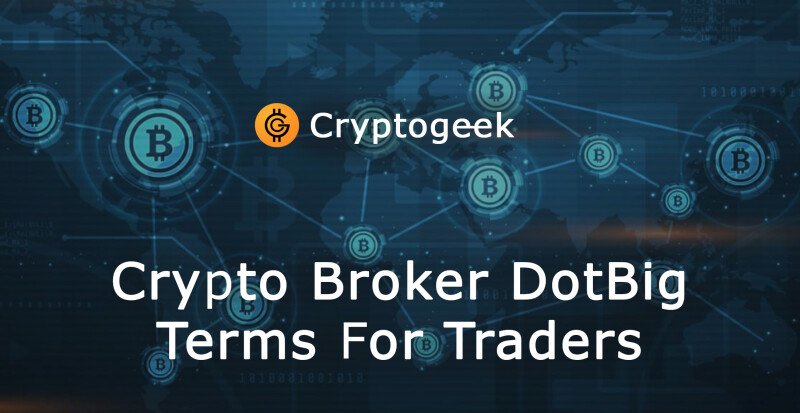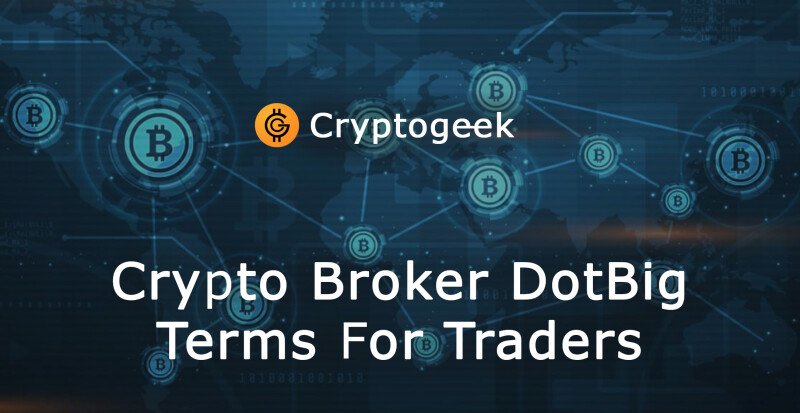 DotBig company – it's a great forex broker. Brand was founded in 2003. At the beginning of its activity, the company worked in narrow areas and worked exclusively as an intermediary in the foreign exchange market. Today, DotBig can be called a universal broker that works in almost all countries of the world. For nearly 20 years, DotBig has attracted a large number of traders by offering them unique technology solutions. The company leaves only positive impressions of the cooperation. DotBig doesn't stop and improves the quality of the services provided. Learn about the advantages and disadvantages of a broker from DotBig Ltd review.
Strengths of DotBig LTD
tight market spreads;
1000+ trading instruments: currency pairs, cross rates, commodities, stocks, and more;
no fees for deposits and withdrawals;
24/7 multilingual support;
the presence of passive investment services - social trading platforms and other.
Weaknesses of DotBig LTD
The only downside of the broker is the limited selection of trading platforms. The broker offers only MT4 and MT5 for desktop, browser and mobile trading, as well as a terminal of its own development - DotBig Web.
Trading conditions
The minimum amount to open a trading account is $100. Four types of accounts are offered: Gold, Silver, Bronze, Platinum. It is also possible to open a VIP account. The broker provides an opportunity to trade more than 1,000 financial instruments, including currencies, CFDs on shares, raw materials, stock assets, metals and energies. Leverage 1:200. Floating spread. All owners of real trading accounts are provided with free access to the trading signals portal.
Trading interface
The company offers its users three trading platforms: MT4, MT5 and DotBig Web. All platforms are adapted for mobile devices. To test the functionality of the platform, you can open a demo account. The work of the trading platform left a good impression, fast execution of orders.
Cryptocurrency Broker
Unlike traditional brokers, Dotbig crypto brokers offer more leverage. This allows the trader to significantly increase the volume of their transactions and profits with the same capital. Brokerage services for cryptocurrency trading are quite diverse, DotBig provides analytical tools and charts that help clients better form investment portfolios and manage risks.
Crypto broker DotBig can work not only with cryptocurrencies and fiat money, but also with contracts for difference (CFDs), commodities, indices, precious metals, securities and Forex.
Reliability and security DotBig
Forex broker DotBig is highly reliable platform and execution. The company prides itself on the fact that more than 99% of trades are executed in less than a second and in full accordance with quotes and orders. Therefore, DotBig is highly trusted among professional and novice traders, for whom even small errors or delays can be costly.
Another advantage of the broker is the security of client funds, which are kept in segregated bank accounts separately from the company's money. In addition, DotBig is regulated by several financial authorities, which guarantees compliance with the law in the interests of users.
Ease of working with DotBig
Users already familiar with MetaTrader will easily get used to the standard trading interface. You can choose MT4 or MT5, as well as the company's own trading terminal - DotBig Web. At testimonials DotBig you will find information on how easy it is to use these tools.
Getting familiar with the many features will take some time, but years of experience serving users of all skill levels and MetaTrader's ongoing efforts to improve usability have contributed to the widespread adoption of the platform. Working with MetaTrader is relatively easy, as all functions are arranged in a logical order, from analytics tools to order history, open trades and charts. The DotBig Web application is available for free download and can be used on different devices. Thus, it allows you to trade anywhere and anytime on the MT5 platform. In the application, you can analyze investments, track your financial portfolio and easily manage your account.
It is worth paying attention to the educational services of the broker, this proves that the broker invests in user education. The broker provides users with educational materials and information about basic strategies. A series of videos and articles on various topics introduces beginners to the basics of trading, while a section with real-time market analytics allows traders to keep abreast of current trends.
Conclusion about DotBig
DotBig LTD is a highly secure, fast execution trading platform compatible with MetaTrader 4 and 5. For investors looking to trade ETFs, the platform is fine, but the company offers a fairly impressive selection of assets. A set of educational materials on the site will be useful for traders with any experience. In addition, the DotBig team is responsive to requests, providing support in multiple languages ​​7 days a week.
The impression of getting to know the DotBig company was good. Large broker, with licenses from good regulators. A wide range of financial instruments and trading platforms. Excellent deposit and withdrawal conditions. A lot of educational materials for beginners, good analytics and trading signals for all traders. Among the shortcomings, we want to note the lack of information about the security of storing funds and personal data of the company's customers.
---
---