A Beginner's Guide to Crypto Launchpads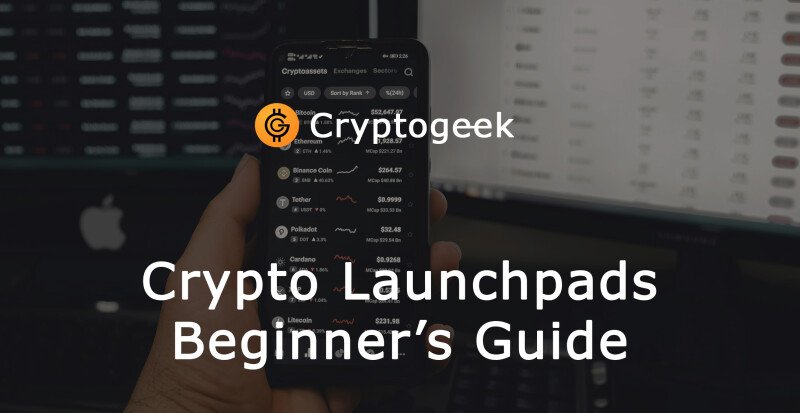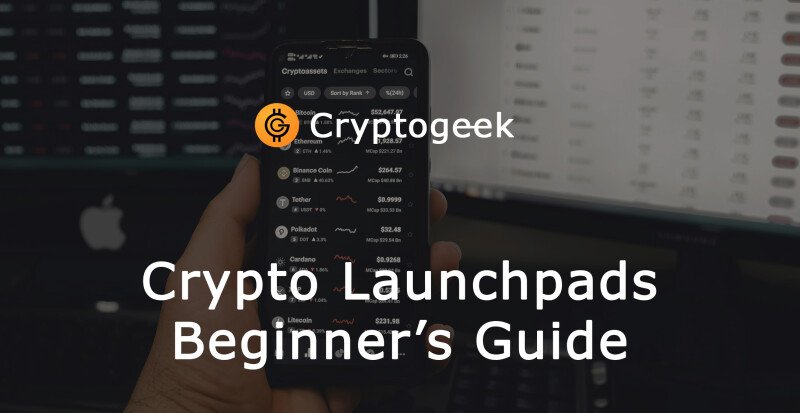 If you have heard of an investment opportunity in the early stages of a project, then you know it is the best time to invest. Early investors reap the most benefits, and justly so. They are the most interested, most invested people in the project.
If you are looking to dip your toe in the crypto market, you may consider investing in a token during its early stages. But, beware of the impersonations, rug pulls, and other scams.
This is where crypto launchpads come in handy. A crypto launchpad is the best place to find a lucrative project to invest in.
Contents
What Is a Launchpad
So, if you are new to the industry, you may be wondering - what are launchpads in crypto? In simple terms, they are platforms that offer the opportunity to invest in a project in its early stages, before the token becomes publicly available. Since early investors reap the most benefits, crypto launchpads are particularly interesting.
To go back a little further, when the crypto market first saw its boom, many new projects emerged and many people invested. But it turned out that most of those projects were scams. So people lost interest and, more importantly, trust.
This was all caused by people's lack of experience and understanding of the market. So, more experienced traders decided to create crypto launchpads. When a new project emerges, they hand over all the documentation for a launchpad to examine. If they pass their judgment, the project, along with the token, is listed for investing before the initial offering.
Launchpads and Initial Dex Offerings (IDO)
While many exchanges also act as launchpads now, the most popular way to acquire a new token is through the Initial Dex Offering, a.k.a. IDO.
But, what is a DEX? Simply put, a decentralized exchange, or DEX, is an exchange that is self-governed. It is either automated, meaning it uses smart contracts tech, or semi-automated. This means that the community and developers partially govern the exchange, but it is all transparent. CEXs, on the other hand, have one centralized governing body.
The IDO is a process where you compete with other investors first for a slot. If you get a slot, you can invest in a project. You are expected to stake a certain number of project tokens and create a liquidity pool. Afterward, you are allowed to buy the tokens at a lower price or earn them.
How to Buy a Crypto Launchpad Token
To get in on a new crypto project, you will need to go through the vetting process on the launchpad. You will have to complete the KYC and gain eligibility. This is known as being whitelisted or allowlisted.
The whitelisting process is diverse, as there are several ways to complete it. You can hold the launchpad's native token in your wallet. There is also the option of staking it. But, you can also provide liquidity for the token on a DEX.
Once you have found a token you wish to buy through the launchpad, do your research. Even investing through launchpads comes with risk, though it is minor. Check the project's white paper, learn about the people behind it, and generally look if that aligns with your crypto goals. Some of the trusted platforms like TradeCrypto, Coin Market Cap, Coindesk, etc time to time publish their investigations, surf them in order to save your time and efforts.
Most Popular Crypto Launchpad Projects
Crypto launchpad projects are becoming vital for the crypto community as it grows. They only allow verified projects to be posted on a launchpad. Crypto world is safer because of them. And here are some of the best crypto launchpad projects.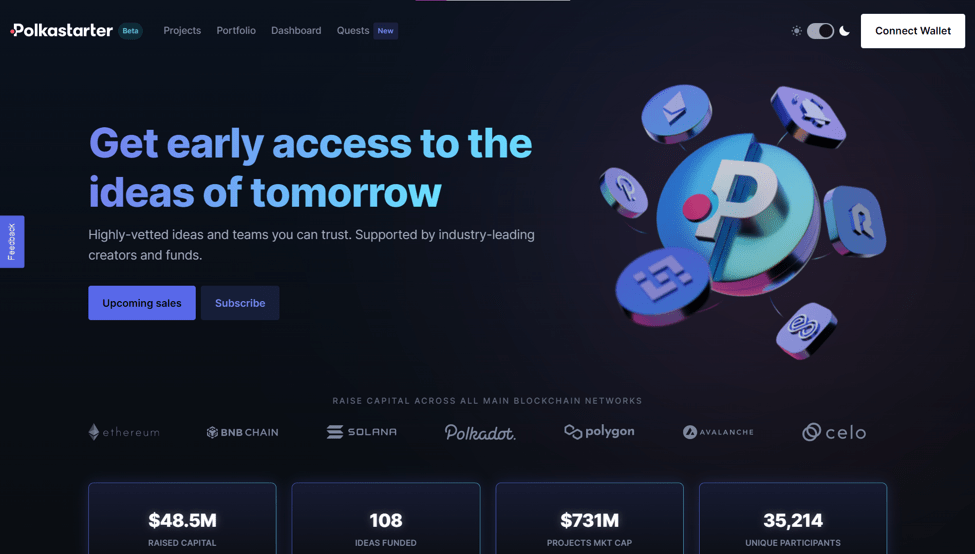 Polkastarter
Polkastarter is one of the most original crypto launchpads. They have over 200.000 investors which gain the spots via lottery. They also host auctions. In the recent history of crypto, they broke the record by selling the pool of Tosdis in only 30s.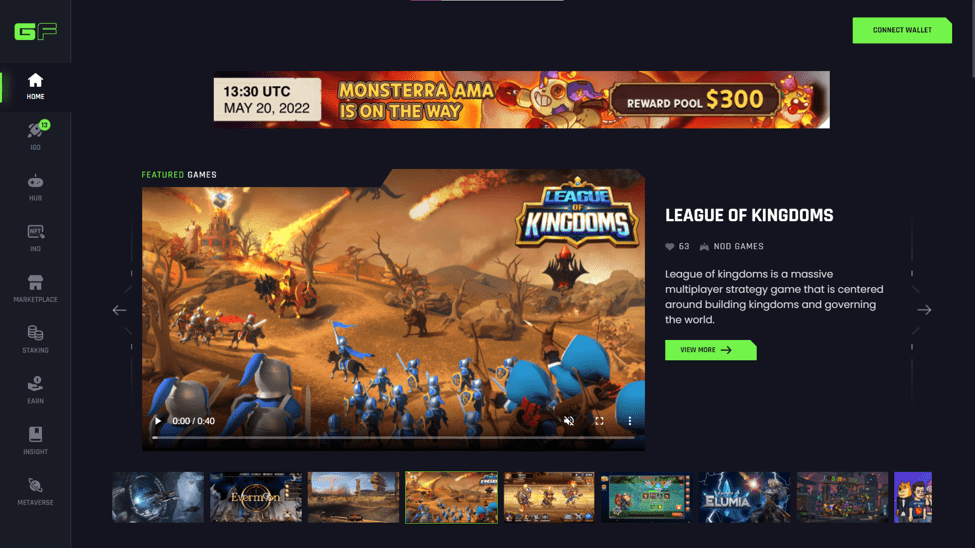 GameFi
If you love crypto and playing video games, then GameFi is your choice. Through Initial Game Offering or Initial NFT Offering, you can begin your lucrative crypto journey. While the whitelisting is open for the most part, the best projects' investors are selected through lotteries.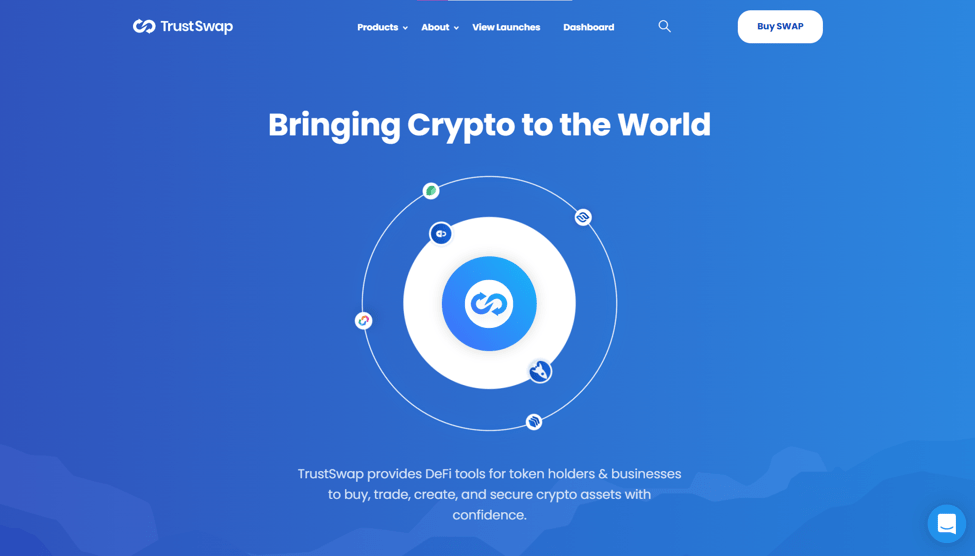 TrustSwap
What does TrustSwap bring to the crypto world? Well, they offer a feature to lock tokens, avoiding a rug pull scam. They also provide marketing and media support to new projects, which is great for startups. Raising over $20 million in less than a year is impressive and definitely helped put them on the launchpads' map.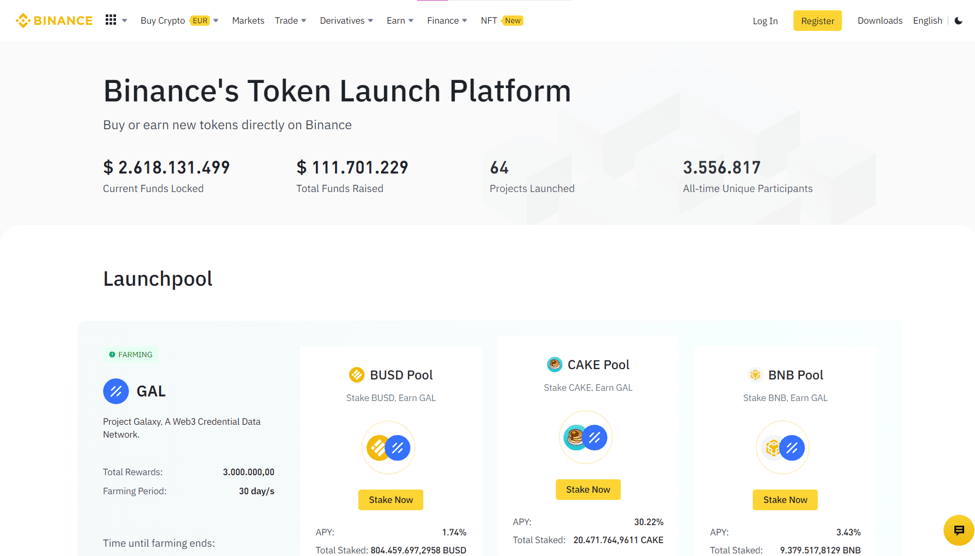 Binance Launchpad
Binance is one of the largest CEX platforms. It is probably the best crypto ICO launchpad, too. Considered one of the first successful launchpads, it pioneered the idea of vetting the projects on users' behalf. They also provide mentorship and marketing support to projects.
Crypto launchpads can be a great indicator, as well as a tool, for your next big capital venture. However, it is important to note that it too carries a degree of risk. Even vetted and well-thought-out projects can fail. So be sure to do your due diligence before investing in any crypto launchpad projects. It's your money after all.
---
---