Charlie Lee Net Worth 2022 - How Rich Is Litecoin Creator?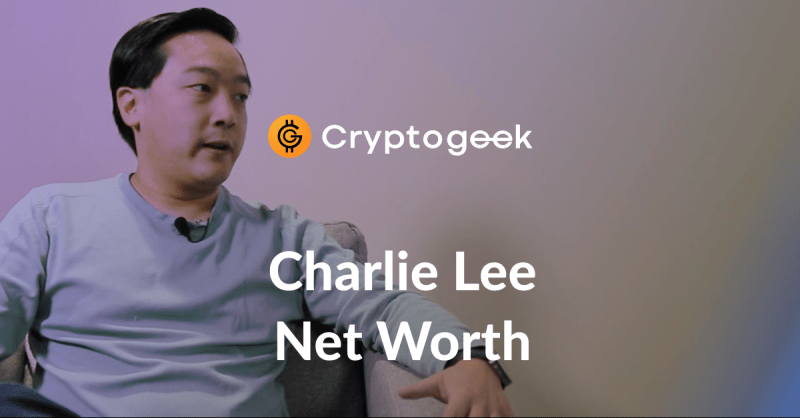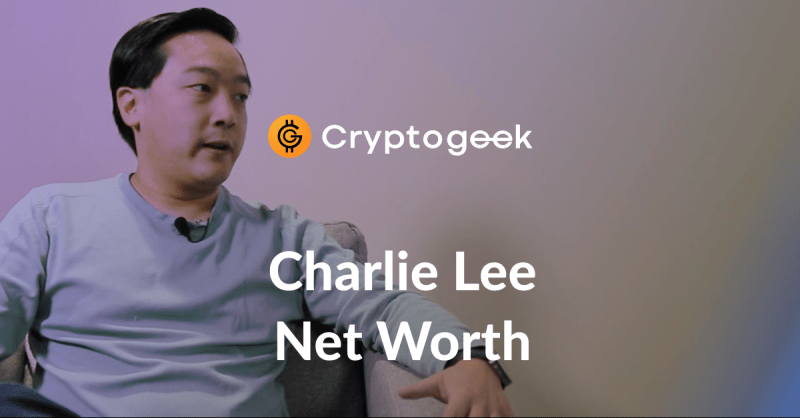 Today we are going to speak about the riches of Charlie Lee, a famed creator of Litecoin, a cryptocurrency having a reputation of digital silver (by analogy to "digital gold" — the way some people call Bitcoin). We had a hard time estimating Lee's net worth as there is zero information on the riches of the Litecoin creator. Literally, no info on his holdings in fiat money and any cryptocurrency.
There is a website saying that Lee's net worth is $20 billion, however, no sources cited. More than that, the same website uses the football player Charlie Lee's birth date as the birth date of Lee who we talk about in this article. We believe that the $20 billion estimation is baseless as there are no clues online leading to such a sum. Like many other wealthy people, Lee is not talking too much about how much he has. However, we have gathered the info about the salaries Lee had along his professional way so you can approximately understand how rich Lee is.
Apart from the info used by us to determine Lee's wealth, we will review his professional biography so you can have a better understanding of who this person is and what he has accomplished in life.
Lee's Life Before the Litecoin Creation
Lee was born in 1977 in Ivory Coast. Charlie's father was among the first Chinese people to settle in Africa in the 60s. Charlie was 13 when he and his family moved to the USA where he has been living since then. After finishing high school, Lee attended one of the key universities dealing with IT — the Massachusetts Institute of Technology or MIT. In 2000, Charlie graduated from MIT with two degrees in Computer Science. Lee was working for Google between 2007 and 2013. He was writing a Chrome OS code and working on Play Games, YouTube Mobile, and other projects. The other notable companies Lee was working for are Guidewire Software and Kana Communication.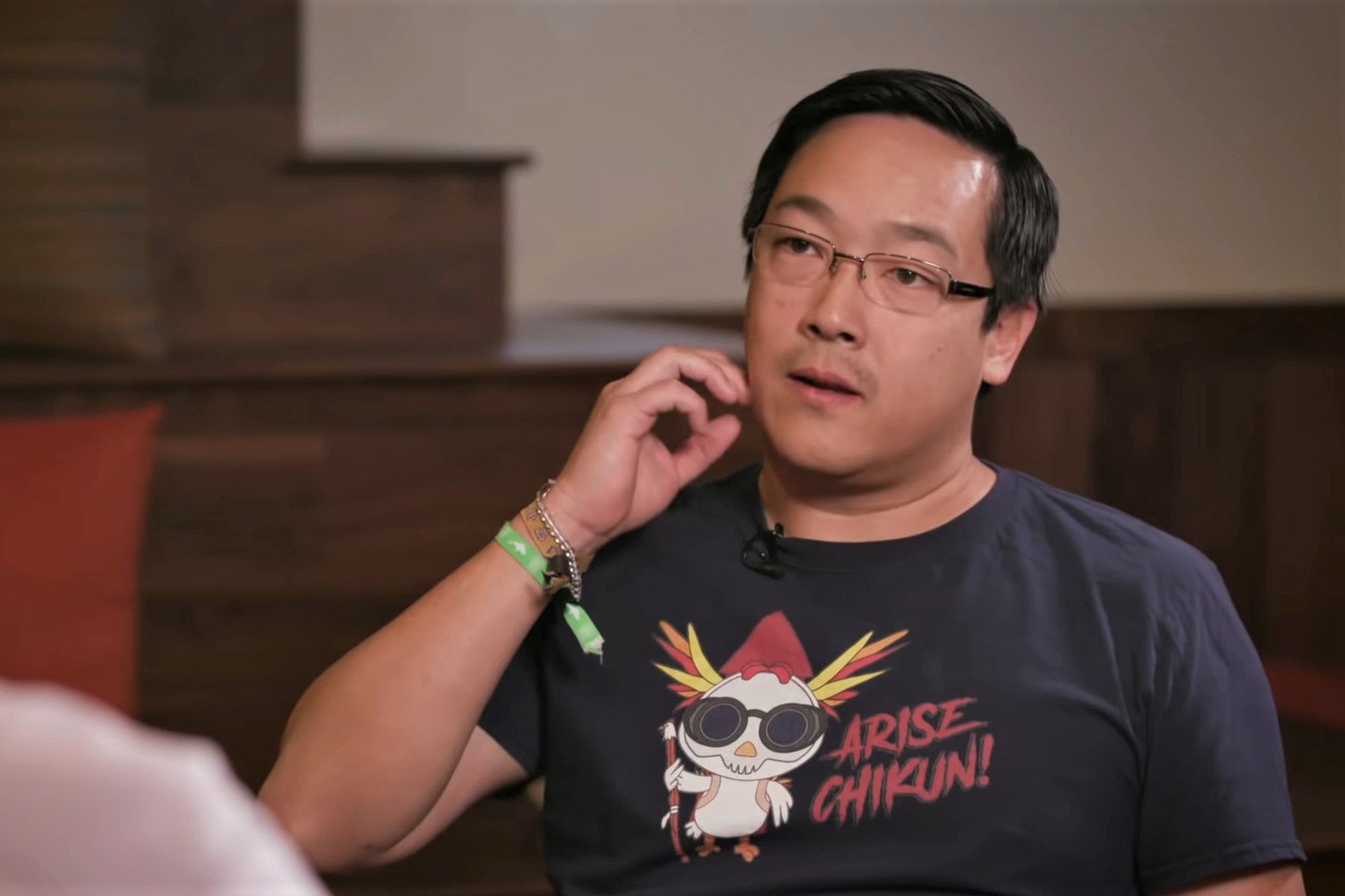 In 2011 Lee learned about Bitcoin. It is considered that he has learned about Bitcoin from the article he accidentally found when he was surfing the web looking for info about gold trading. Bitcoin turned out to be something close to Lee's own economic beliefs. It's amazing but the very same year, while still being a Google employee, he developed his own open-source cryptocurrency Litecoin which was introduced on the theme forum BitcoinTalk. However, Litecoin wasn't the first cryptocurrency created by Lee. Prior to Litecoin, he was working on Fairfax but the coin wasn't released.
Litecoin Creation and the Following Years
A cryptocurrency created by Charlie Lee is Litecoin. Most of the Litecoin architecture was copied from Bitcoin, however, Lee has added several critical adjustments that made LTC one of the most popular cryptocurrencies — a status relevant even today.
Lee noted that Bitcoin isn't that convenient for making small transactions. The amount of transactions per second is too little (so far Bitcoin network is capable of making only around 6 TPS while Visa does around 1,700). It is too bad to wait several minutes until your transaction is done when you just pay for your coffee or spend a couple of dollars for something else. Lee knew that people needed a faster cryptocurrency and that's what he made when he developed Litecoin.
The Litecoin network is slow, too, but still, it is much faster than Bitcoin. The speed of the LTC network is 28 transactions per second. Litecoin has a smaller block time (only 2.5 minutes against Bitcoin's 10 minutes block size). The SHA-256 algorithm used in Bitcoin was replaced with Scrypt. Just like Bitcoin, Litecoin uses a proof-of-work consensus mechanism and depends on mining. Scrypt made Litecoin more miner-friendly as ASIC miners were useless for LTC mining. However, with time new ASICs created for Litecoin mining were brought to the table. Currently, Litecoin is not an easy coin to mine.
Another reason that makes Litecoin more attractive for people sending small amounts is that transaction fees are lower. So you pay fast, you don't pay that much to send coins — that's a nice solution if you are buying some stuff online.
Another serious difference is the total supply of the currency — Litecoin is set to have four times more coins than Bitcoin. While the latter's total supply is only 21 million, for Litecoin this number is 84 million coins.  
Before releasing Litecoin to the public Charlie Lee mined around 150 coins. In the first couple of years, the Litecoin price was around $2 - $3. Lee quit Google in 2013 and started working in Coinbase. In November of 2013, the price began to rise quickly peaking at $31 in early December. However, soon the price dropped and for years the LTC value was hovering around $3. Only in 2017, together with the rest of the wider crypto market, LTC began to grow reaching over $320 in December of the year.
The same month, Lee revealed that he has sold all of his LTC coins and donated the money he made through this. Among the institutions he donated money to were MIT's Digital Currency Initiative and Litecoin Foundation. According to Lee, he made this move to focus more on the project development instead of heating the price for the short-term via tweets about Litecoin or something like this. Allegedly he didn't want to own LTC due to the conflict of interests. The move was met with an outcry in the crypto community and the LTC price has quickly declined. The price at which Lee supposedly sold his coins was reached only in 2021 when the entire crypto market began to grow tremendously.
@SatoshiLite he did the right thing. His commitment to the project is undeniable.

— LTCsoundmoney (@babbobull) February 13, 2021
Litecoin is easily accessible for trading on numerous crypto exchanges including Binance, Kraken, Coinbase, HitBTC, and many others. As of market cap, the currency is among the top 15 coins by this measure. These days, Lee is working for Litecoin Foundation. The prime mission of the foundation is Litecoin adoption. In April of 2021, it was announced that Lee became an independent member of a Board of Directors of BTCS Inc, a company focused on the digital assets market and blockchain technologies.
Lee's Salary Levels
After graduating from MIT, Lee was a software engineer in Kana Communications for three years. On average Kana Communications, software engineers make around $110k per year. Working there for three years, Lee earned around $330,000.
Lee's next job was as a senior software engineer at Guidewire Software. He was working there for 4 years earning roughly $160,000 a year. Charlie's Guidewire Software earnings total up to around $640,000.
The next company Lee was working for was Google. He spent 5 years and 10 months (let's say 6 years). In Google Lee occupied the position of the software engineer. Considering the experience level Lee had, his salary must have been reaching $250,000 a year by minimum. If Lee was level 5 or higher, his salary was exceeding $340,000 a year — more than he has made in three years working for Kana Communications. In 6 years, Lee has made $1.5 million at worst. There is a chance that actually, he made over $2 million. Over the 13 years that passed after the graduation, Lee has earned from $2.5 to $3 million or more. 
In Coinbase Lee spent 4 years. His first position was an engineering manager. At some point, he began to work as director of engineering. Unfortunately, we don't know for how long Lee held each of the positions. By some accounts, an engineering manager in Coinbase earns around $440,000 a year. It is not known how much directors of engineering get in Coinbase. However, we assume that in 4 years, Lee has made at least a couple of millions in Coinbase.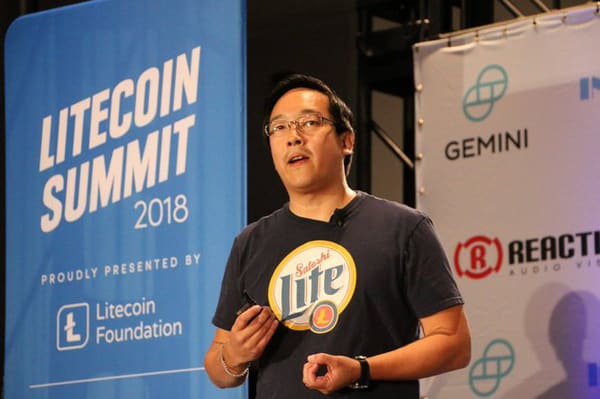 On the Litecoin Foundation website, Lee's salary is displayed as zero. We don't know if it should be understood literally or not. We don't know either what Lee's salary is at the current position in BTCS.
Note that we are only limited by the money he has made in salaries. We know that Lee is an owner of cryptocurrencies. Moreover, he was interested in investing before his cryptocurrency fondness. Plus we know that Lee was providing advice to huge tech companies and we don't know how much he did through it. For instance, one of his clients was a tech giant HTC when the company was working on a cryptocurrency-friendly smartphone.
Conclusion
Yes, we can't name Charlie Lee's net worth. All in all, we have no doubts that Charlie is a multi-millionaire. Lee is not the kind of person who will brag about his riches or demonstrate his level of wealth. There are no visible signs that Lee is enjoying a kinda luxury life. There is nothing strange about it as strive for the privacy of personal life was one of the reasons why people like Lee paid attention to cryptocurrencies.
Hardly he has $20 billion or anything like that. However, because some people make much money thanks to cryptocurrency volatility, Lee can be an owner of a sum much higher than anything he could earn only through a huge wage. We know that Lee was mining Bitcoin in 2011 so you can go as far as your imagination lets you in estimating Litecoin's father's wealth.
---
---