5 Essential Things to Know About Bitcoin Trading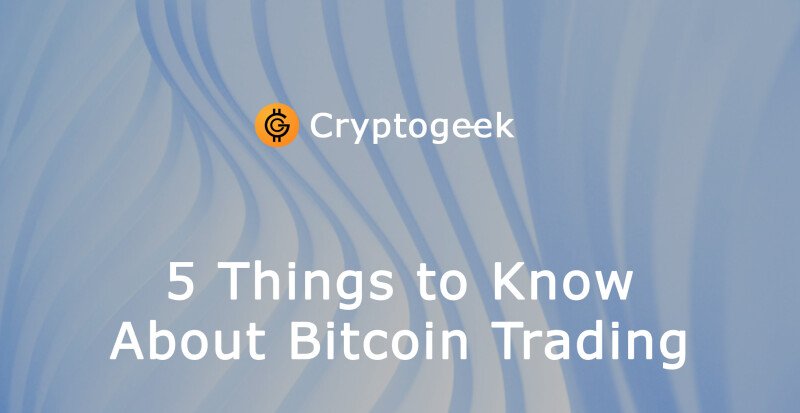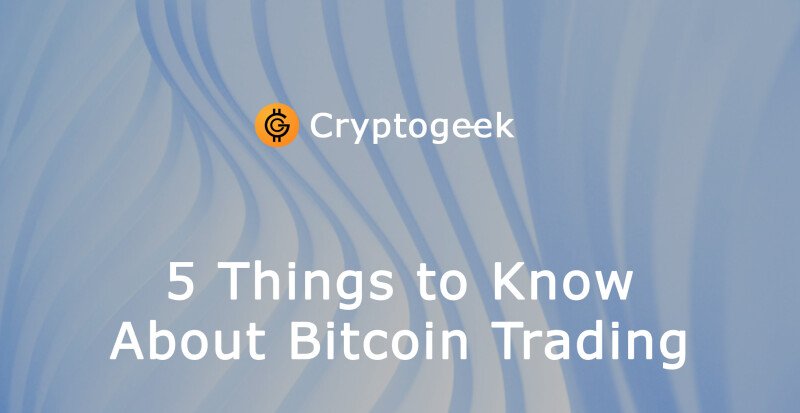 Are you a Bitcoin trader or planning to start soon? Here are the five essentials to master if you wish to you succeed. 
Perhaps, you've been into Bitcoin trading for some time, but things aren't working as expected. It's also possible you're planning to venture into the sector but doesn't know where to begin. Well, no matter your situation, you can prosper trading Bitcoin if you know all the tricks and basics. These include understanding crypto investments, such as the requirements and potential risks. Here are the five critical things every Bitcoin investor needs to know.
1. How to Store Bitcoins
It's vital to understand the available methods to store your Bitcoin. The storage options differ in flexibility, safety, and portability. Therefore, the choice of Bitcoin storage method will depend on your preferences. The two main categories of cryptocurrency storage are Bitcoin exchanges and wallets. 
Crypto exchanges are sites with special trading features giving users access to various coins and other digital assets. While they're an exceptional trading environment, Bitcoin exchanges aren't the best place to keep your cryptocurrency. Most of them are vulnerable to hackers and scammers, thus putting your funds at high risk.
Experts recommend transferring your Bitcoins to safer storage tools immediately after receiving them. And this leads us straight to digital wallets. Crypto wallets are the safest option for keeping Bitcoin. They have more robust encryption standards, making them a difficult target for scammers. 
You can use hot wallets (operating online) or cold ones (offline storage drives). However, cold wallets offer more robust security features, making them the safest. The only serious problem with cold wallets is that they're less portable. Hot wallets are more flexible and accessible anywhere due to their online operations.
2. What You Require
After knowing how to keep your Bitcoins safe, you should understand the requirements before trading. One of the primary things you need is a marketplace or website offering cryptocurrency trading services. Unlike a decade ago, you have many options today. Creating a trading account on excellent exchanges like the bitcoin revolution minimizes challenges and boosts your investment success.
Before picking a crypto trading platform, ensure it offers everything you want. You can request demo videos if the option is available or look for YouTube videos about the exchange. Doing that enables you to familiarize yourself with the site's features for better actual trading exercises. But if you can't find any videos, visit the company's official webpage to learn more.
Another effective way of understanding everything about a given Bitcoin exchange is looking for user reviews. And this will provide you with genuine and practical pictures of the site. If the comments don't align with your needs, you can skip and look for another better trading platform.
3. What's the Nature of Bitcoin Prices?
The trend in prices is an essential consideration in cryptocurrency investments. You should know how Bitcoin prices behave and can integrate the data into your trading plans and strategies. Importantly, all investors must understand the factors influencing crypto prices in the market.
Any trader needs to acknowledge that Bitcoin prices are incredibly unpredictable. So, we have to be ready to face and accept any outcome. We can only speculate that the prices will rise in the next 3 or 6 months but can't be entirely sure about it. Therefore, we need tremendous caution whenever investing our Bitcoins. The best survival tactic is not to expect a lot in return. 
Despite the price volatility, Bitcoin trading remains one of the best online investment options in the world today. For instance, you could buy some Bitcoins now, and the price doubles the next day or week. Crypto trading can open your way to riches and ruin your finances forever. You should always adhere to expert advice for more rewarding results, and everything will be okay.
4. How Much to Invest
Generally, it's always a great idea to invest as much as possible. However, what is suitable for your case can never be perfect for another. Bitcoin trading sites allow users to support even the smallest amount possible. For example, you don't have to purchase or sell an entire coin. There are trading features letting investors buy and trade just a tiny BTC fraction. The best advice on the investment amount is to spend what can't interfere with your finances in case you lose.
5. The Charges
The transaction fees vary with the trading platform, with some charging more and others low. The typical costs are registration, trading, or withdrawal (transfer) fees. However, you should note that not all Bitcoin exchanges charge account registration fees. Researching well before creating an account on any platform can give you a peaceful mind.
Final Thoughts 
Knowing everything about Bitcoin trading before venturing into the business streamlines your operations and gives you victory. Some essentials to understand include how to keep your crypto safe, the requirements, the amount to invest, fees payable, and the trend in prices. Doing the right thing at all times simplifies your life and leads you to success.
---
---