Trading Blockchain Penny Stocks Guide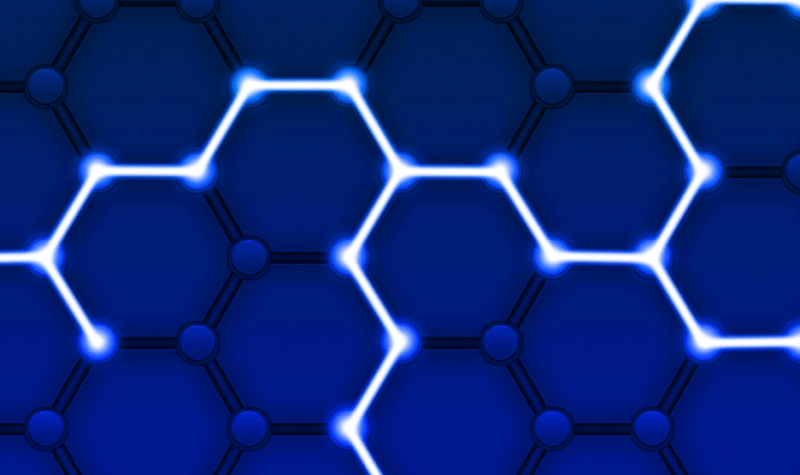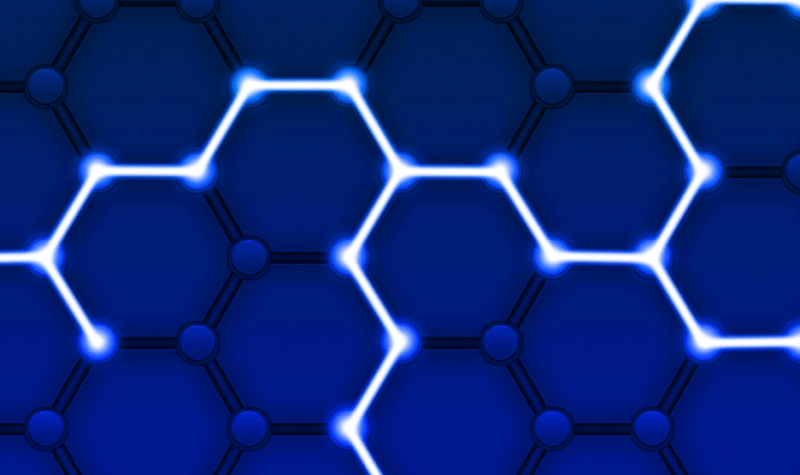 What Are Blockchain Penny Stocks?
The unprecedented rally in cryptocurrency since Q4 2020 has catapulted blockchain-based companies into the limelight. Nowadays, traders have access to a glut of blockchain penny stocks, such as start-ups and other SMEs focusing their efforts on blockchain-based technology.
Penny stocks are defined by the SEC (Securities and Exchange Commission) as follows:
'Shares issued by a small company that are traded at a price below $5 per share. The stocks also include the shares of certain private companies with no active trading market.
Shares are usually traded over-the-counter such as on the OTC bulletin board or OTC link LLC but can also be traded on the securities exchanges, including foreign securities exchanges.
The shares are extremely illiquid. It can be difficult to price the stocks since price quotations for the shares cannot be easily obtained.'
Put differently, penny stocks trade at $5 or less in the United States. In United Kingdom, the definition of penny stocks is any stock that trades at £1 or less. Owing to low liquidity levels and high volatility, it is important to carefully assess the merits of penny stocks, irrespective of the industry or sector being listed.
Why Is There Such Interest in Blockchain Penny Stocks?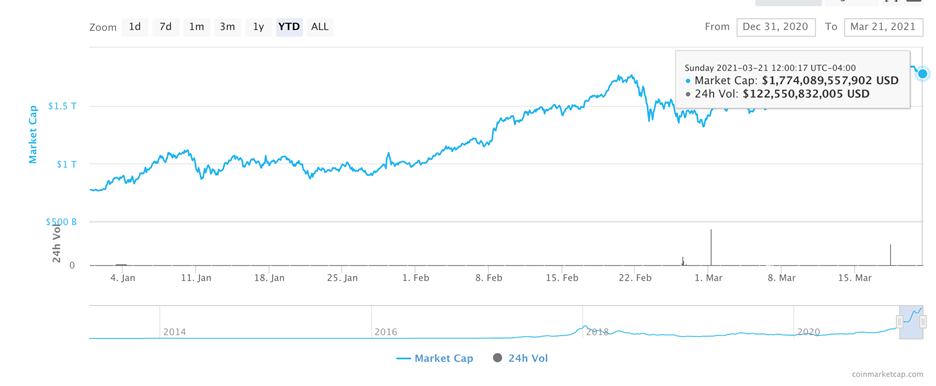 Blockchain penny stocks are the stocks of companies operating in the blockchain industry. These include many existing companies, as well as up-and-coming enterprises. The popularity of blockchain-based stocks has grown in recent months, owing to the runaway pricing of popular digital currencies such as Bitcoin (BTC), Litecoin (LTC), Ethereum (ETH), NEM (XEM), and Cardano (ADA).
Consider the year-to-date gains through March 21, 2021 of the following cryptocurrencies:
BTCUSD - 102.86%
LTCUSD - 54.86%
ETHUSD – 137.32%
XEMUSD - 59.91%
ADAUSD - 585.19%
Tech-based penny stocks with exposure to blockchain are particularly in demand. With surging crypto prices, retail and institutional investors are seeking to divert huge sums of capital into up-and-coming blockchain penny stocks. The fear of missing out on the next blockchain boom is real to many in the tech space. Already, the top cryptos by market capitalisation are out of range for many traders and investors. With Bitcoin hovering around $57,300, Ethereum at $1780, and Litecoin at $195, bullish sentiment persists.
Recall that penny stocks by definition are traded under $5 per share. This brings many potential stocks into contention, including those related to the blockchain industry. From a definitional perspective, any company that dabbles in the blockchain ecosystem, with stock offerings, qualifies as a blockchain stock. If the pricing is $5 or less per share, it fits the definition perfectly. The companies which operate in this innovative arena rely heavily on two things: retail and institutional interest in cryptocurrencies, and the power of blockchain technology to transform banking, finance, and value propositions.
Are Crypto Penny Stocks the New Gold for Hedging Purposes?
There are those who believe that crypto-based stocks and digital currencies are the perfect hedge against market volatility. When global stock markets sour, investors lose confidence in fiat currency, and the institutional frameworks for financing, banking, and monetary management. At this juncture, crypto comes into sharp focus. However, it should be known that the inherent volatility of crypto is its Achilles heel. Other issues to consider are low liquidity, and the sheer glut of companies now springing up in the cramped crypto space.
Gold as a commodity retains its status as a hedge against macroeconomic instability. The negative relationship between the precious metal and global economic sentiment remains intact. There are of course anomalies, given that gold rallied markedly in 2020, at a time when stock markets boomed too. Of course, gold gained favor owing to the instability arising from the pandemic. Crypto penny stocks and blockchain penny stocks operate in the same realm, and are inherently volatile.
Gold is of course an internationally recognised store of value. It is tangible, fungible, and can be exchanged for cash at the prevailing gold price which generally tends to be stable. As a store of value for millennia, gold enjoys ranking status in that regard. Cryptocurrency is used for transaction purposes, as a store of value, and as a medium of exchange. A caveat is advised for crypto and blockchain-related stocks, given the huge price swings (variance) that are possible on any given day.
Fortunately for traders of blockchain penny stocks, costs are low and volatility is high. Returns can be generated to the upside by going long on blockchain penny stocks, or by short selling blockchain penny stocks and realizing returns on the downside. There are many such examples of blockchain penny stocks to purchase, each of which has a mercurial shelf-life, depending on its performance on the day, the actions of competitors, and pricing considerations in the cryptocurrency market.
The companies operating in the blockchain space, offering their penny stocks for sale are investing heavily in developing their products and services. From a low base of under $5 per share, it is possible to ride the wave as prices rise, but caution is advised since reversals are entirely possible too. As long as the momentum is moving in one's favor, and take profit, and stop loss orders are in effect, there is potential with hundreds of blockchain penny stocks for hedging, or bigger returns.
---
---