How Long Does Binance Verification Take - Binance KYC Guide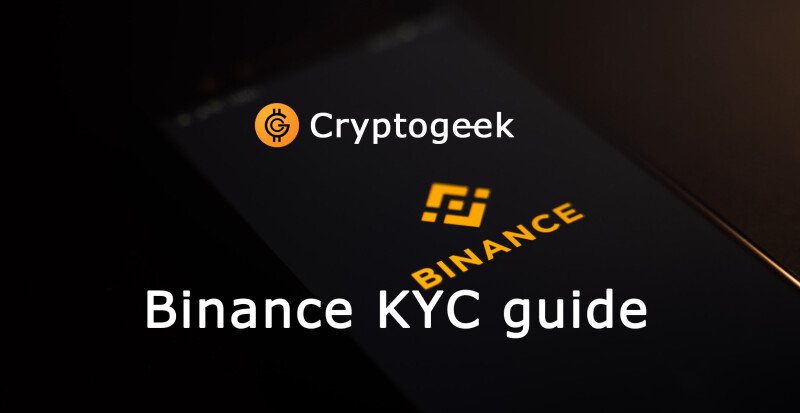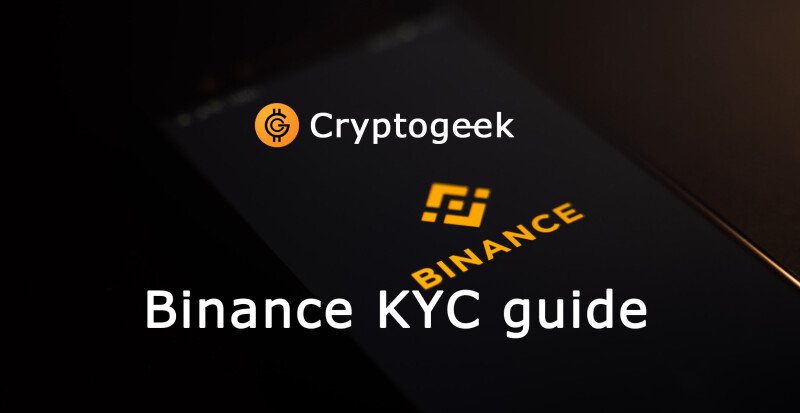 Looking to sign-up in Binance?
This is your beginner's guide
What is The Binance Verification Process?
First things first. You have probably heard of Binance by  now and that's precisely why you're looking to know about its verification process.
Let's do a quick recap: Binance is one of the most popular, trusted and expanded crypto platforms in our times.  In a world where rug pulls and shady exchanges suddenly 'get hacked', having a platform in which you can trust, specially as a beginner, is not only nice, but crucial - you're not investing in Crypto to get stiffed right?
Binance is the nº1 platform in Malta (a crypto fiscal paradise btw). This company was founded in 2017 by Changpeng Zhao. But don't let its short existence deceive you, it hasn't stopped growing as a company and as a market reference, establishing itself as one of the most-seeked online trading platforms in th World.
Getting into Crypto may seem hard or confusing at first, but trust me when I tell you: getting an account in a good exchange is a major first step to take.
As with all worthed, well-established enterprises, you need to verify your Identity and go through a process known as 'KYC' (know-your-customer).
This process allows the exchange to verify that you are who you claim to be, and allows you to access great features that won't be available if you don't complete your KYC. The main reason Binance gives out for their ID verification policy & process is that it allows them' to ensure a stable and compliant fiat gateway'. In Binance's official website, you can find verification and other account-related information by accessing its 'Support Center'.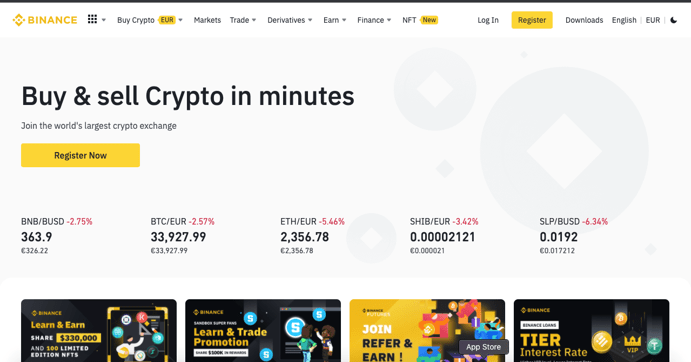 Why Should You Complete Identity Verification Process On Binance?
The ID verification process allows you to actively trade (buy & sell) in the exchange. If you don't complete at least the level 1 verification tier, you won't be able to trade actively on the platform.
It is important to note that the different verification tiers give you access to different trading amounts per day:
1. The basic verification level, in which you submit a selfie and proof of identity with a national ID card, allows you to trade up to 5000$ per day.
2. If you go one step further, and provide proof of address, the limit increases up to 50.000$ per day.
3. Let's say you're planning on becoming a whale (or already are and want to access an exchange), and you wish your limit to go beyond 50.000$, then you need to contact their live customer support channel. Binance's platform does not offer a verification level beyond the 50.000$ limit by default.
For submitting an address verification, you'll need a document containing your name, address and a date that's not older than 3 months prior to the moment in which  you're trying to verify it and the name of the issuer as well. You can check out an extensive list of acceptable proof of address for Binance here.
Things to Know Before Starting Binance Identity Verification Process
You need to keep in mind tha KYC process allows for an exchange to be able to identify you and the trades you perform within the platform.
If your wish to enter the crypto world is to have decentralized finances, keep in mind that keeping your crypto assets on a platform like Binance kind of goes contrary to that direction.
Have you heard the saying: 'not your keys, not your wallet?'. Well, once you set-up an account in Binance (or any other crypto trading platform), you'll have a wallet and some keys associated with that wallet. Because you set up the wallet using a 3rd party platform, there is always a certain risk to lose your crypto, even if the exchange is 100% proven to be trustworthy - like Binance.
Hackers and malicious software are a threat that needs to be considered when you keep your tokens on a hot wallet (a crypto wallet connected to the internet).
Don't be fearful of using an exchange to have access to a bigger amount of tokens and (maybe) better fees. The advantage of using a platform like Binance is that a big, powerful company is taking care of their users' wallets and accounts - after all, it's their business and they have no interest in losing the customer's funds to thiefs. So you can also rest assured that a company like Binance has well-prepared and sophisticated professionals working on the platform's safety on a daily basis.
Another thing to keep in mind is the Binance verification time. Let's say you've got your eyes on a token that's more accessible through Binance (or at least you trust the platform more to buy that specific token), if you're hunting for a good price, that buying window may be lost if it takes too long to verify your ID and the price window disappears (and with it, those gainz).
The question then arises: how long does binance verification take?
How Long Does Binance Verification Take?
This one's a tricky question. From the signing-up to your verified ID it can take from 1 week to a month.
The reason for this is that the exchange usually experiences a high level of ID verification requests, and the verification process may take longer than usual. The usual being a week from the time you submit your info to when a Binance worker goes through your submission and checks everything's ok.
If you're looking to verify your address, and go beyond the 1st level of verification, keep in mind this may extend the process for a few more days.
Usually, upon your info submittal, you'll be able to see an estimation of the time your ID will take to verify. If you consider that enough time has passed, and haven't received any news, contact the customer support's chat team for a one-to-one support and a (hopefully) expedited process.
How to Complete Binance Identity Verification Process
Verifying your ID on Binance is quite simple, and the intuitive User Interface of the platform helps a great deal. All you have to do is complete each step and wait!
● Go to Binance.com and select 'Sign-up' or 'Create an account'.
● Once you've inputted your e-mail and a password, go to User center - Verification.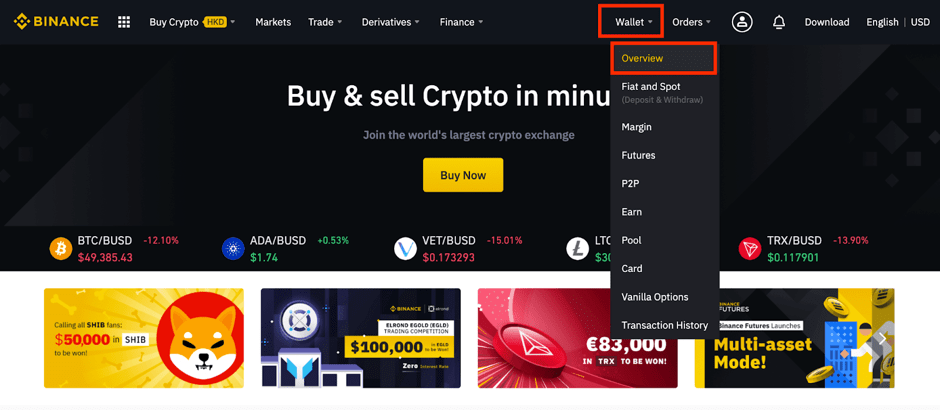 ● If you haven't registered an e-mail previously, the Verification option will pop-up once you do it for the 1st time.
● You'll be able to see 'Verified', 'Verified Plus' & 'Enterprise Verification' and their respective withdrawing limits. Depending on your Country, these limits  may also differ from other countries' levels.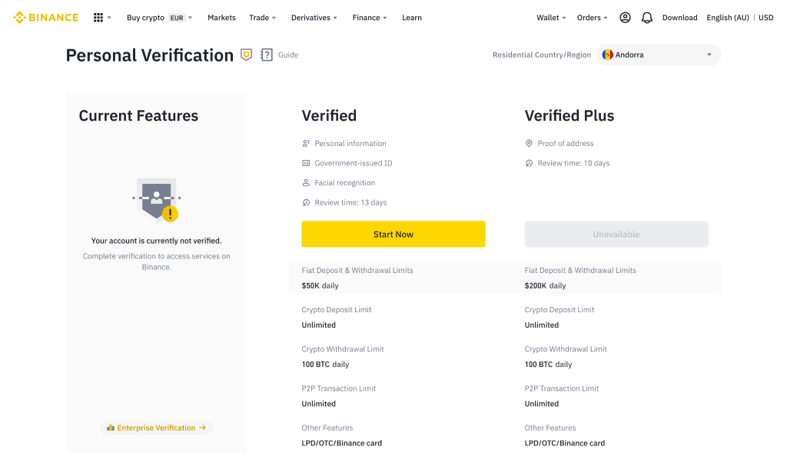 ● Click on 'Start now' to begin with the process.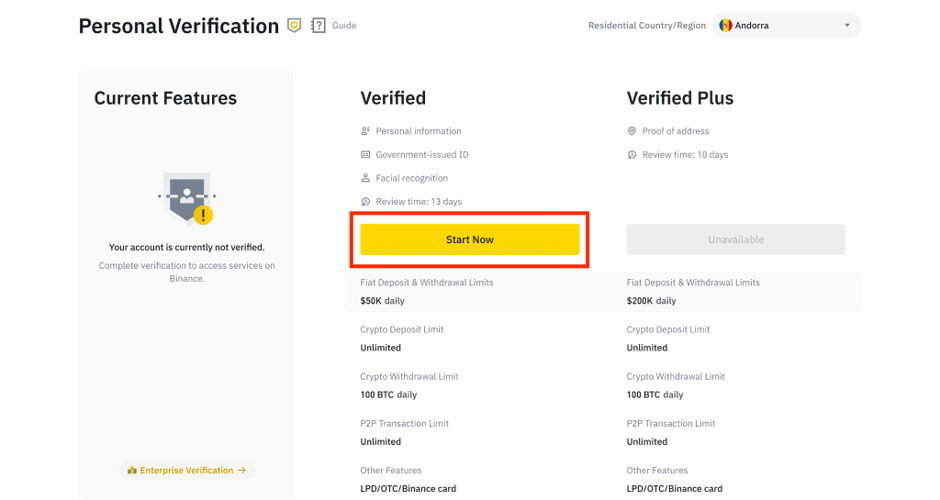 ● Select your country of residence. Make sure the country coincides with your ID's country of issuance (if there are inconsistencies, your Binance ID Verification process time may take longer or it may result on your Binance verification to fail).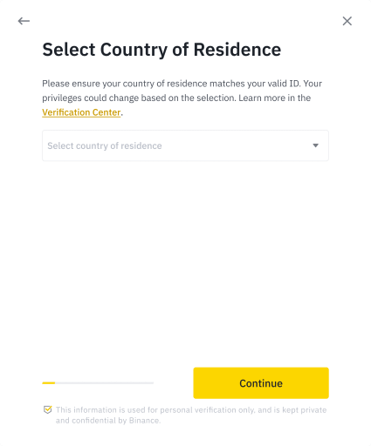 ● You'll be presented with a list of requisites for your country. Click 'Continue'. Introduce your personal info and click 'Continue' once more.
● Double check all the info is consistent and true. Once you provide it, you won't be able to change it again without Customer Support.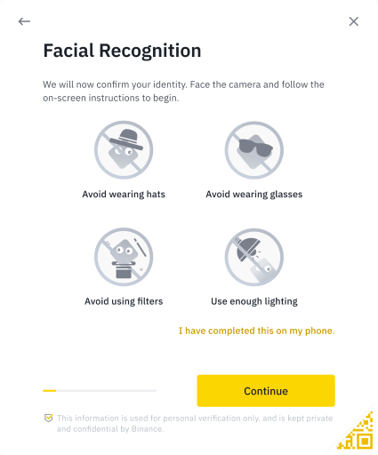 ● You will provide a front & back picture of your National ID. The picture must be clear and of quality so the information on the document can be easily read and verified.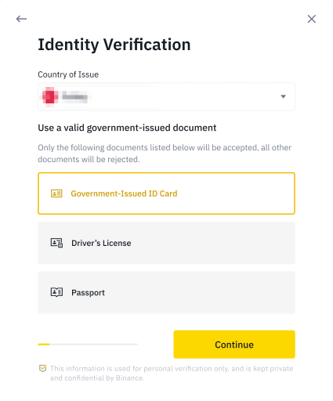 ● It's important to respect every single parameter they give for the documents submission. Pictures and documents that don't comply, will be disregarded and your ID verification won't be completed.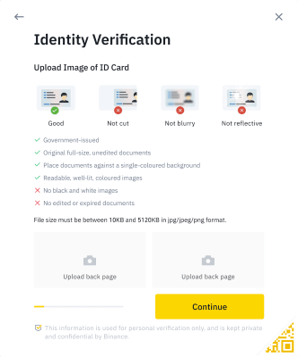 ● Now's the time to show off your face! You'll be asked to provide a selfie of your face, with good lightning and angles. Accessories like glasses, hats, etc aren't allowed and will result in a failed facial identification.
Now, after all the documents and info are provided and every step completed, you'll just have to wait. Binance usually does a great job in their verification process times, so you'll probably be verified sooner than you expect.
Once you're verified, you'll get an email notification letting you know.
Just in case there's any doubt left, feel free to check their video tutorial for a deep dive on the process.
Binance Verification FAQ
Can I use Binance Without Verification?
Technically, yes. BUT - you can't actively trade. This means you cannot purchase, sell, withdraw, stake, exchange any assets. Nothing stops you from signing-up with an email and password, but that's how far you'll go. You can access the whole interface, take a look at every single trading option and features, but you won't be able to use them. 
Can I Withdraw in Binance Without Verification?
No, you really need to complete your ID verification in order to do this. So make sure you don't skip any of the steps and provide correct information when requesting you ID verification.
---
---