Who Are the Biggest Crypto Brokers?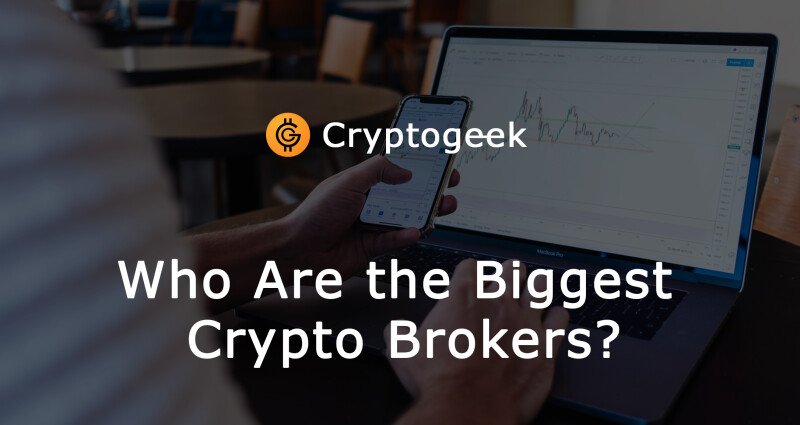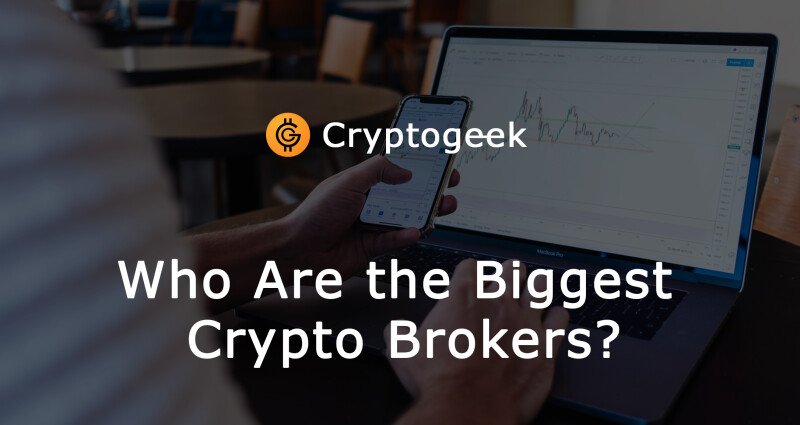 Investing in cryptocurrencies has become pretty common nowadays. Anyone can invest in cryptos as long as they're legal in their country. Of course, there are plenty of crypto exchanges too, making it easy to buy shiny Bitcoin and altcoins and trade them as you like.
Sites such as betting.co.uk broker give you plenty of options to trade in. It's not just Bitcoin. Ethereum has been making a splash lately, and initially humorous cryptocurrencies such as Dogecoin have found a niche for themselves as well. One could say that cryptos are the best thing to invest in right now, although the market's a bit more complex than that.
When trading cryptocurrencies online, it's vital to pick a legit broker. While the number of exchanges has skyrocketed lately, not all of them are great. You should be looking for a legit broker with low transfer fees and all the features you need in 2021.
Luckily for you, we'll show you the biggest crypto brokers online in 2021 below.
Top Crypto Brokers in 2021
Different crypto brokers have different areas of strength. You'll be looking for a broker that suits your wants and needs. For example, some have a social trading platform where customers can just copy other users' trades into their own account. These kinds of features will let you learn more about the game and eventually help you grow as a crypto trader.
Whether you're an investor or trader, we give you the top crypto brokers on the Internet currently.
Gemini
If you're looking for a broker that's easy to use and highlights all the current crypto trends, Gemini's our pick. Its tools are very user-friendly, and it helps that Gemini's app is available on all major app stores. Plus, Gemini has one of the world's best crypto wallets, so it's all-in-one package.
It allows you to track assets and their price in real time and also supports price alerts. This is very helpful for smartphone buffs, making this broker one of the best in the business.
eToro
Is there a bigger broker on the market than eToro? This exchange changed the way people invest and trade in cryptocurrencies. It has it all. A great app, a safe wallet, and social trading features too.
eToro also offers something rare – an advanced exchange platform known as eToroX. This one's aimed at algorithmic traders and institutional grade investors, featuring tight-dealing spreads and automated trading tools.
Binance
Found in 2017, Binance didn't need long to top the crypto broker charts. It has lower fees than other platforms and advanced charts. That makes it a bit more aimed at seasoned traders, so it may not be most suitable for newbies.
However, it has been dominating the crypto trading market in the past year and over, so it's still a great starting point.
Cash App
Cash App is a peer-to-peer money transfer service. It allows users to split bills, rent pay, and shop online at many retailers. At the same time, it also allows users to invest in stocks, cryptocurrencies, and even EFTs. It's a broker that's geared toward mobile users, with a user-friendly interface that first-time traders will find comfortable.
Coinbase
Coinbase is one of the earliest crypto brokers in the USA having been launched in 2012. This was just 3 years after Bitcoin was invented. Coinbase is fully regulated and licensed for use, operating in more than 40 US states.
It's the most common crypto broker in the USA with very high liquidity. The fees are kept low too, making it a great choice for new and seasoned traders. The Coinbase Pro version has a cheaper fee structure if you're willing to pay for it.
---
---