7 Best Platforms Where You Can Buy Litecoin (LTC) in 2022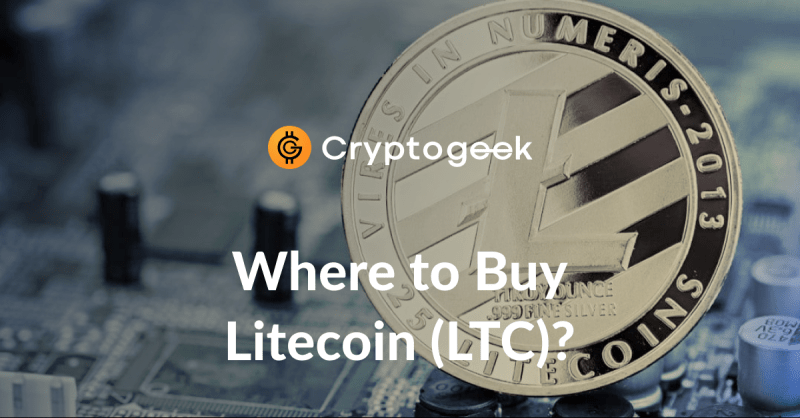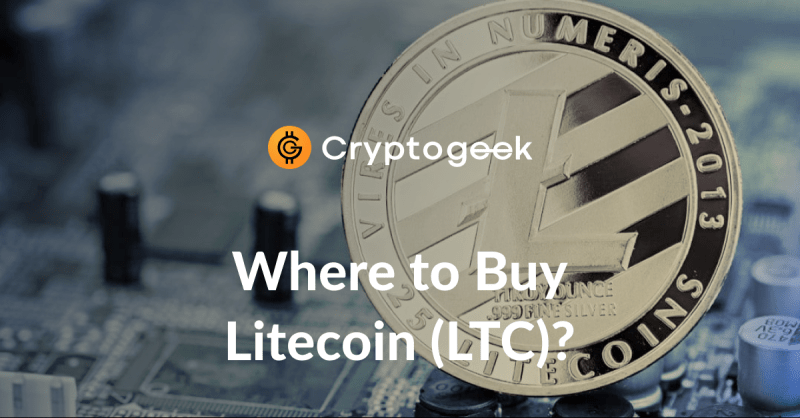 Litecoin (LTC) was one of the earliest Bitcoin hard forks, created to act as "digital silver" to Bitcoin's "digital gold." Even though they share the same core technical details, Litecoin's main difference from Bitcoin is in terms of how fast its network processes blocks.
Ever since its 2011 debut, LTC spent its time in the crypto market cap top10, even taking up the second spot right next to BTC until Ethereum's (ETH) 2016 rise in both popularity and price.
While some find mining appealing, others want to get their hands on Litecoin quickly and without much hassle. Here are the 7 best ways to buy Litecoin quickly and safely in 2021.
Freewallet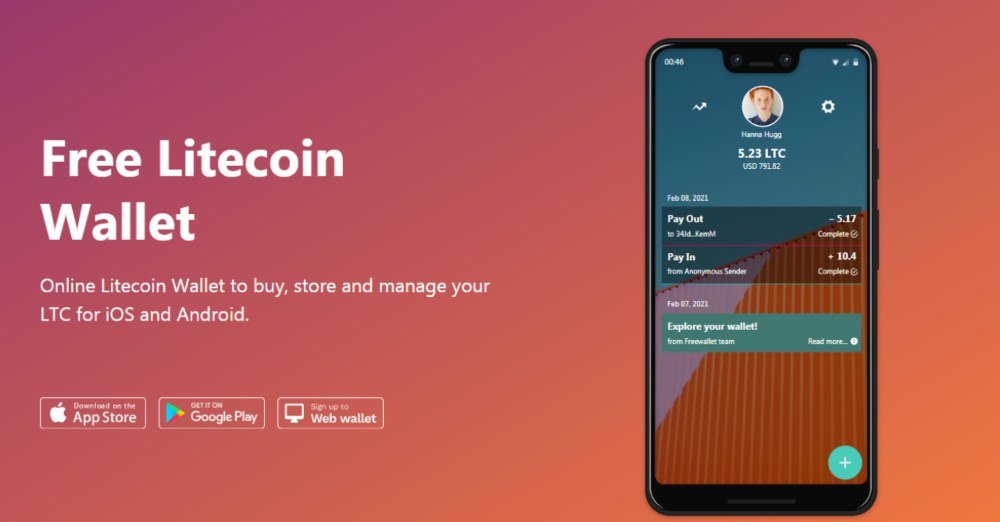 Freewallet is a unique wallet that offers many options to users who want to buy and store Litecoin. You can buy LTC easily and safely by using USD or EUR by linking your bank card to make a trade, all without ever leaving your wallet. 
For those that want to hold just Litecoin, Freewallet offers a Litecoin-only mobile wallet. However, if you opt to hold more than one cryptocurrency, the platform also provides a multicurrency wallet to suit your needs. For those who don't like using their smartphones to hold crypto, Freewallet offers a desktop version of both the dedicated Litecoin wallet and the multicurrency wallet.
📰 The intensity of transactions increases as the crypto market hits new levels. This inspired us to write a short guide to help you prevent repeated errors when making transactions with Freewallet. Read it in our blog: https://t.co/thJM7B25d6 pic.twitter.com/Af5UQfYfhv

— Freewallet (@freewalletorg) January 14, 2021
Some benefits of using Freewallet include:
Not having to leave the safety of your wallet when buying Litecoin
Accessibility on iOS, Android, and Windows operating systems
The ability to use a single-coin Litecoin wallet or a multicurrency wallet, depending on your needs
Unparalleled safety and security features that Freewallet includes, such as multi-signature confirmation for each transaction, cold storage for your holdings, as well as 2FA, pin-code, and fingerprint support.  
Coinbase

Coinbase is one of the most well-known cryptocurrency exchanges and is considered a great entry-level exchange due to its ease of use. The platform accepts USD and EUR and offers the ability to buy multiple cryptocurrencies, including Litecoin. 
However, its ease of use comes with a downside, as it doesn't offer many features to its users. Another negative thing about Coinbase is that they keep all your funds in a wallet on the platform itself, essentially not giving you the "keys" to your cryptocurrencies.
The last and certainly most notable disadvantage of using Coinbase is its incredibly high fees when compared to other exchanges.
Kraken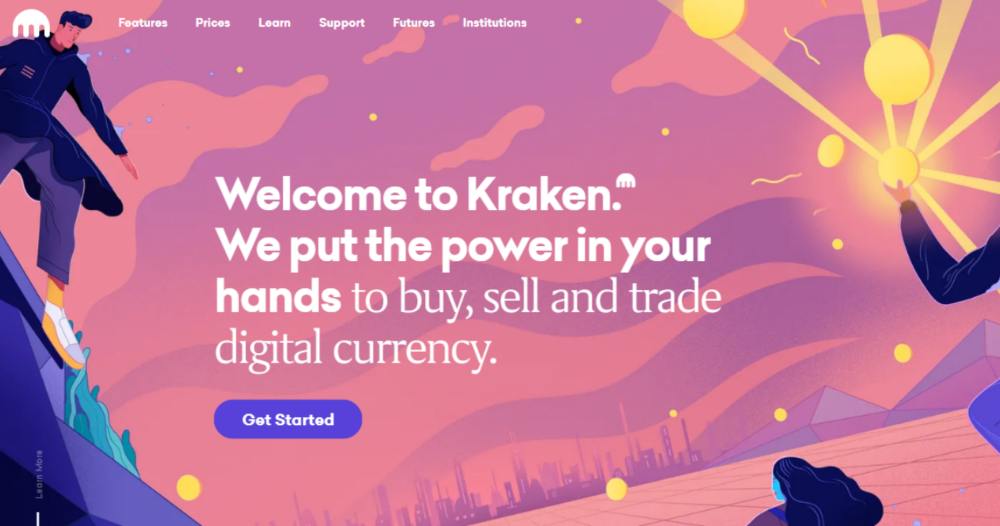 Kraken is a much more sophisticated cryptocurrency exchange than Coinbase, which may attract some people and deter others. Its users have the option to buy Litecoin as well as other cryptocurrencies on Kraken, change them for other cryptos, or even trade on a margin. 
Kraken offers its users the option to buy Litecoin with either USD or EUR, either with a bank transfer or with a credit card.
Its main downside is the fact that the platform's user interface is very clunky, creating a fairly bad user experience. While it is true that Kraken is a very versatile exchange, its UI/UX solutions make it a less popular option for the majority of the crypto community.
Binance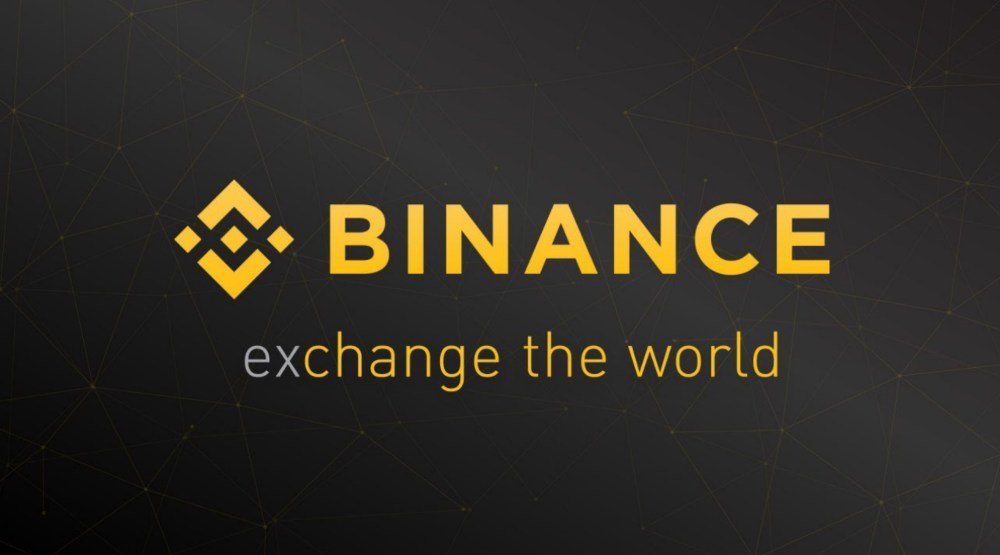 Crypto enthusiasts that want to buy any cryptocurrency have most likely heard of Binance, one of the largest and most popular exchanges in the world. The platform offers Litcoin buyers to exchange their current crypto holdings for LTC, but also to buy it with a bank transfer or by using a credit card (Visa or MasterCard).
The option to buy cryptocurrencies with fiat currency has been recently implemented on Binance, and many people still use the platform just to exchange one crypto for another. 
While the main advantage of Binance is the fact that it offers many crypto trading pairs, there are surely better options when it comes to buying cryptocurrencies with fiat currency.
PayPal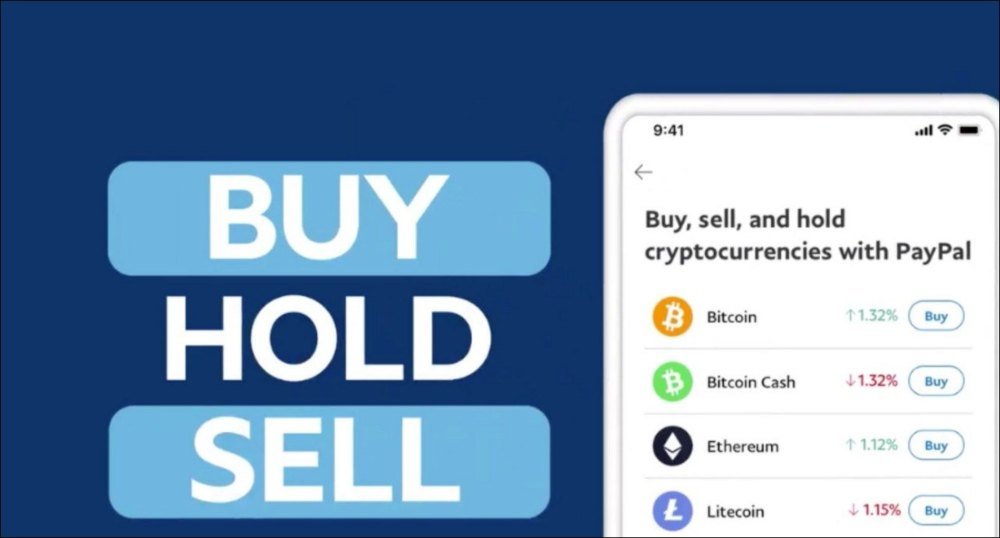 PayPal has recently entered the cryptocurrency sector by allowing its US-based users to buy, sell and hold select cryptocurrencies, including Litecoin. While the platform made various promises regarding the future usability of crypto, current options are very limited.
#litecoin getting a cool 9% of the #paypal trading volume. That's very bullish. #litecoin fam pic.twitter.com/No18DTDQc5

— American Digital Asset Partners (@AmericanDigi) February 13, 2021
One of the main disadvantages of buying Litecoin with PayPal is that you cannot withdraw your LTC to any wallet. With this in mind, buying LTC on PayPal is more of a speculation on its price, since you cannot do anything with your LTC but eventually sell it back to PayPal.
While PayPal is a well-known player in the finance industry, its current framework in the crypto space is lacking.
Changelly and ShapeShift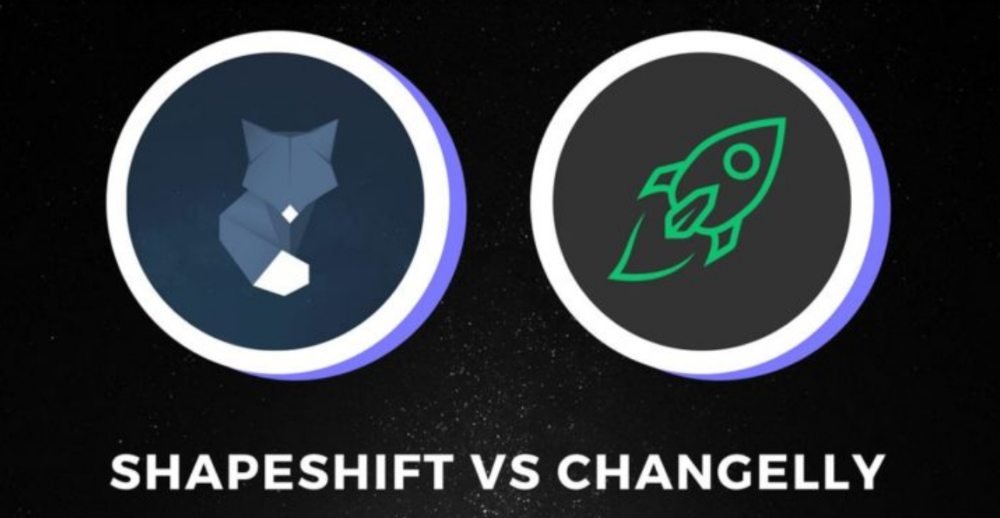 Changelly is a unique option for exchanging your cryptocurrencies for one another. Once you choose your base cryptocurrency as well as the desired one, the platform finds the best rate amongst various exchanges. It then charges 0.5% and converts your cryptos. 
The platform basically acts as a best-buy intermediary between you and other exchanges. However, it does not offer the option to buy Litecoin (or any other cryptocurrency) with fiat currencies.
While Changelly is often used by payment platforms, it's rarely used by individuals that simply want to exchange their cryptocurrencies.
ShapeShift is the same type of platform as Changelly, as well as the first company to invent the concept of exchanging your crypto while not holding it. However, it is a bit less popular at the moment.
LocalBitcoins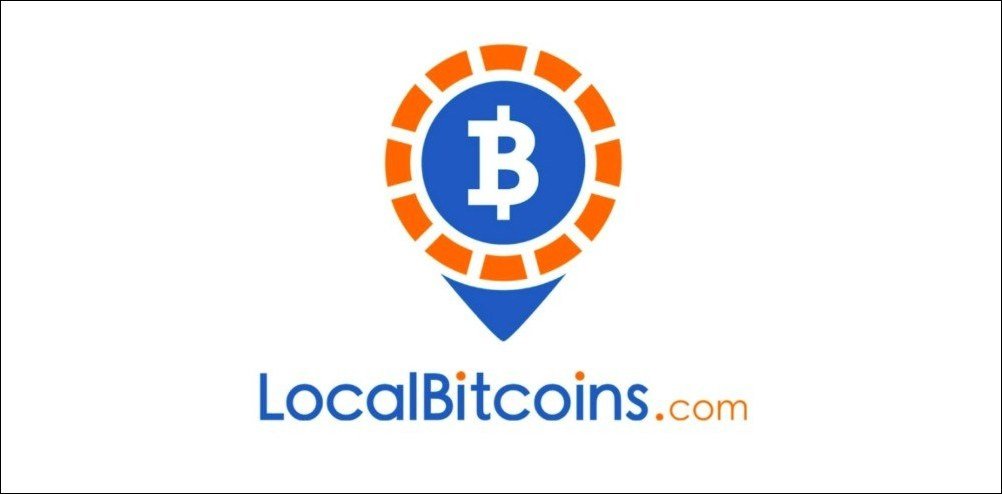 The last spot in our Litecoin buying guide is taken by the largest peer-to-peer crypto exchange, LocalBitcoins. While this exchange is the most popular way to buy Bitcoin with cash, it does not actually offer its users the option to buy Litecoin directly. However, it can act as a peer-to-peer crypto-to-crypto exchange as well, effectively allowing its users to buy LTC with cash, credit cards, bank transfers, or even gift cards.
Localcryptos is a clone of LocalBitcoins, which also serves altcoins as well, but to a much smaller user base, which matters a lot with peer-to-peer exchanges.
LocalBitcoins should be considered by users that want to buy cryptos with unconventional means of payment, such as gift cards. If you intend to buy Litecoin with a credit card or bank deposit, there are certainly much better options around.
Final word
While there are many options to buy Litecoin or exchange other cryptocurrencies for it, some options outweigh the others based on what you are looking for. If you are looking to safely buy and hold LTC, as well as to have the option to do so on multiple operating systems, Freewallet certainly comes out ahead of its competition. If, however, your goal is to trade Litecoin on a margin, exchanges such as Kraken are the way to go. 
Check out Freewallet and learn how to buy and store Litecoin easily, safely, and securely.
---
---