The Safest Crypto Exchange: Beaxy's Custody Solutions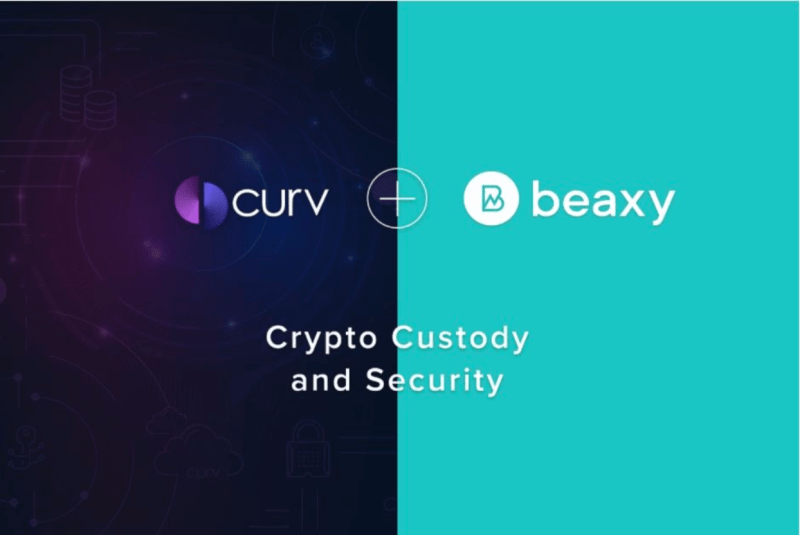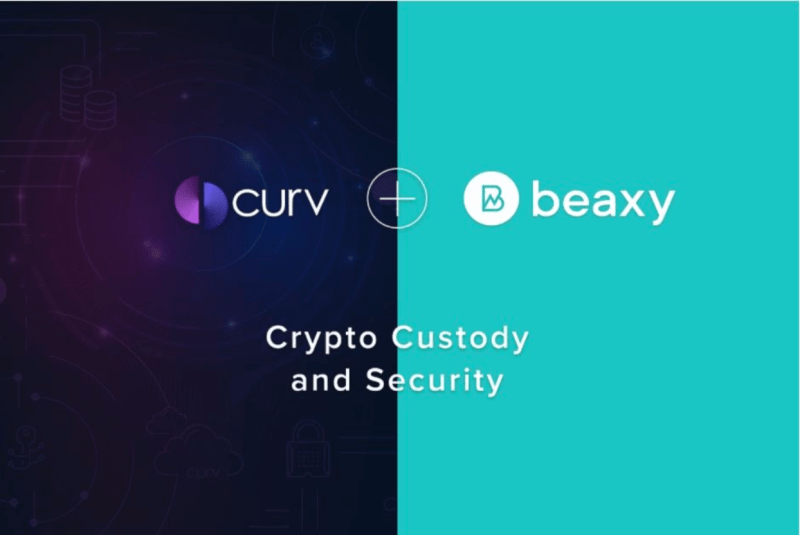 A stolen bitcoin is not worth anything to you once it's taken. Paying close attention to and maintaining the security of your digital assets has never been more important. Whether you're new to cryptocurrency or a seasoned professional, hackers are always on the prowl - looking for the next digital wallet to loot. Learn what simple steps you can take to make your wallet more secure.
Cryptocurrency Exchange Security Explained
Security and cryptocurrency exchanges have a complicated relationship. Carrying out transactions with cryptocurrency is unlike using a credit card or cash where you can reverse a transaction.The structure of most blockchains prevent an inaccurate or fraudulent transaction from being undone. This makes it all the more important to be sure that your transactions are accurate and correct any time that you are moving cryptocurrency. Because of this, it is in the best interest of both the exchange and the traders that the most impenetrable security measures be put in place. There are many crypto exchanges on the market, such as Binance or HitBTC. But some exchanges are safer than others.
Beaxy Exchange is an AI-driven trading platform with industry-leading security. We implement the most successful and cutting edge practices when it comes to security - focusing on the two most important aspects: account security and exchange security. 
Account and Exchange Level Security 
The first angle of security we focus on is account security. We go through an extensive verification process to ensure that your account is only accessed by those that rightly have access to it. 
The second angle of security we focus on are the specific measures put in place at the exchange level. These security measures are implemented to ensure that each wallet, database, and external account are closely overseen by the and exchange cannot be accessed by unauthorized parties. At Beaxy, we believe that it is necessary for both angles of security to be properly and completely addressed. Both angles of security must be addressed in tandem as account level security accomplishes very little if the exchange level security measures are not sufficient. 
Exchange Level Security is Crucial
In most exchanges, having the impossibly secure account means nothing if the exchange itself is still vulnerable. Most exchanges take full control of your deposited funds and should an unwanted party find fraudulent access to the funds in the exchange, they could get away with it. Considering that these hacks are still common in the industry, it is crucial that an exchange's exchange-level security is up to standard before anyone can feel safe about depositing any funds to it. 
How to Keep Your Account Safe
Exchange-Level security granted, account-level security is still of the Utmost importance. Let's consider some of the most common account level security measures and discuss what they achieve and what is required to protect your account. 
Two-Factor Authentication
Wallet address whitelisting
IP whitelisting
Two-factor authentication, often shortened to "2FA" is the most common account-level security measure that is available on every legitimate cryptocurrency exchange. There are two primary types of 2FA - key-based and SMS. 
Key-based 2FA uses apps like Authy and Google Authenticator to ensure only you are actually accessing your account. The exchange provides you with a QR code that you then scan in your preferred authentication app. Once scanned, the app will generate a new code (typically six digits) every 30 seconds. After entering the usual login credentials, the exchange will then require you to enter the six digit code being displayed in your authenticator app. This means that a hacker must have access to both your device and login credentials in order to access your account.
The second method - SMS 2FA - is less secure than key-based and should be avoided whenever possible. It works by sending the six digit code to you in the form of a text message instead of getting the code from an authentication app. SMS 2FA has a wider attack surface relative to a key-based 2FA because getting access to your phone number is significantly easier than a secure key-based app. Hackers have been known to copy victims' sim cards in what is referred to as a 'sim swap attack.' Once copied, any SMS-based 2FA will be invalid as the hacker will have access to the access code.
Second to 2FA, wallet address whitelisting is the most effective security solution for your cryptocurrency exchange account. This requires you to add a withdrawal address and confirm it with the exchange before any funds can be sent out of your account. It is important that this is used with 2FA, as having only withdrawal whitelisting enabled would just allow the hacker to whitelist themselves.
IP whitelisting is another account security measure that blocks access to your account from any computer that tries to log in from an IP address that has not been previously whitelisted with the exchange. Similar to wallet address whitelisting, this is a mediocre solution when used on its own. 
The importance of 2FA cannot be stressed enough. It is highly recommended that you never hold funds on a cryptocurrency exchange without protecting the account with a two-factor authentication solution. This alone should provide your account with an adequate level of security. Using 2FA in tandem with wallet address and IP whitelisting when it's available will only make your account more secure. 
Beaxy: Exchange-Level Security Best Practices
Beaxy Exchange is leading the charge towards truly impenetrable security. As mentioned above, exchange-level security is a high-stakes operation of which all other aspects of security are dependent on. When evaluating exchange level security, two security measures stand above the rest when they are applied well - something called an "advanced custody solution" and having some level of insurance backing customer funds that are held by the exchange. 
Custody and insurance work together to give the user the peace of mind they need when using our platform. A strong custody solution makes it extremely unlikely that funds can be stolen from an exchange, and insurance is our confidence that our security is strong enough. As important as both of these measures are, many cryptocurrency exchange's do not offer have of these measures in place. Beaxy Exchange is the platform that employs both of these security measures to the fullest extent. 
Beaxy's Third Party Custody Solution
Curv is a cloud-based custody provider with comprehensive protection on cryptocurrency deposits. Through our partnership with Curv, customer holdings are virtually unhackable. When a client deposits cryptocurrency on Beaxy Exchange, they can rest easy knowing their assets are protected by Curv's unique decentralized security model. 
Third party custody providers like Curv eliminate the need for private keys, replacing them with multi-party computation (MPC) protocols that enable transactions to be securely signed in a distributed way to eliminate any single point of failure. In short, the digital assets are under bulletproof protection thanks to Curv's approach to security. 
To protect the fiat currency that is held by Beaxy, FDIC insurance is provided through their US trust partner, Prime Trust. FDIC insurance covers client fiat holdings up to $250,000 per account. Beaxy Exchange supports deposits, withdrawals, and trading of six major fiat currencies: USD, EUR, GBP, JPY, CAD, and AUD to provide FDIC coverage to traders around the world. 
Trade on Safe Platforms like Beaxy Exchange
When assessing an exchange's security, analyze both the account and exchange level measures that they have in place. When securing your account, be sure to enable two-factor authentication to significantly reduce your account's attack surface. At the exchange level, confirm that the exchanges you are considering have partnered with or deployed an advanced custody solution and have some form of insurance that adds an additional layer of protection on customer's funds.
Beaxy offers the highest level of security and gives you the ability to add additional layers on top of our high-end exchange security. If you are interested in buying and holding cryptocurrency with an additional layer of security, visit Beaxy today!
---
---