Solana Price Surges in Optimistic Market. Savvy Investors Look to ASI for Presale Gains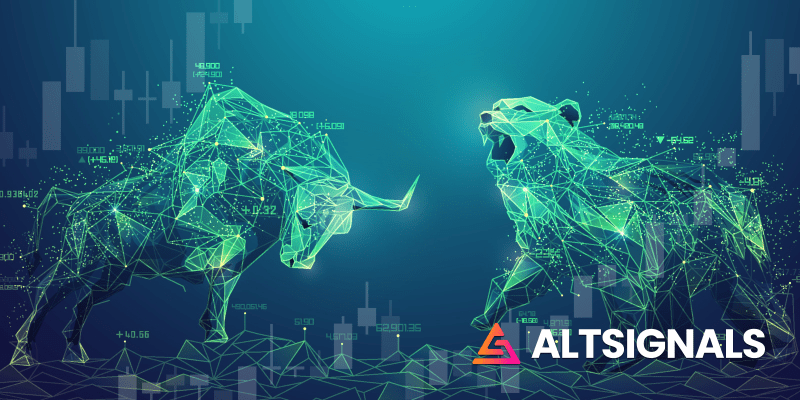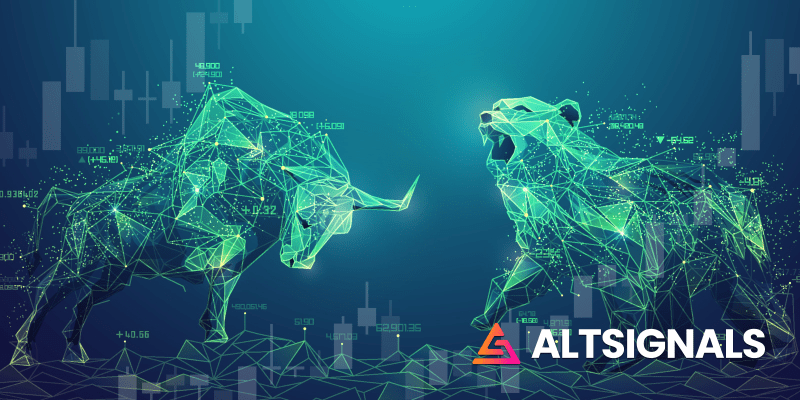 The crypto markets have been hot after a series of bullish narratives have surfaced over recent weeks. Two of the best cryptos to invest in during this time could be AltSignals and Solana, as each project has been gaining momentum ahead of the next bull market.
As the Solana price continues to benefit from developments in the ecosystem, AltSignals is generating excitement among investors thanks to its unique artificial intelligence capabilities. The question is, will ASI or SOL be the best crypto to invest in before the Bitcoin halving event?
Solana price rises while AltSignals drives engagement as one of the best cryptos to invest in during its early stages
The Solana price has surged after recent bullish news hit the markets regarding Neon EVM. Neon announced that they had launched their EVM-compatible developer toolkit on the Solana blockchain, which enables the creation of Ethereum applications within the Solana ecosystem.
Until now, Solana has been incompatible with EVM chains such as Ethereum, Polygon, Binance Smart Chain and Avalanche C-Chain.
The announcement of Neon EVM brings new possibilities for the Solana network, including the ability to launch multichain applications that can serve more users while retaining the enhanced performance benefits of the Solana consensus protocol. This has boosted investor confidence and driven a surge in the Solana price.
Elsewhere in Web3, the AltSignals crypto presale continues to attract investment from backers who are bullish on the long-term future of artificial intelligence technologies. The online trading platform, initially launched in 2017, is creating a highly effective trading stack powered by machine learning.
AltSignals and Solana are considered two of the best cryptos to invest in ahead of the next bull market. This is due to the ongoing progress made by the projects, which have been going from strength to strength in recent times.
What is AltSignals?
AltSignals is an online trading platform that delivers accurate trading signals to its user base of over 50,000 crypto traders. The project's original algorithmic indicator, AltAlgo™, has an impressive accuracy rate of over 60% — a rate that will soon be boosted to 80% or more with the introduction of the new AI-powered stack.
ActualizeAI, the latest development from the AltSignals team, uses natural language processing (NLP) and predictive modeling to enhance further the accuracy and frequency of trading signals shared with the AltSignals community. The indicator analyzes vast sets of market data instantly before providing lucrative trading opportunities to its users based on current price trends.
JP Morgan highlighted the proficiency of trading tools such as those being developed by AltSignals. The global financial giant commented on the utility of NLP and predictive modeling to forecast market movements. 
They noted that over 60% of trades worth $10 million or more are executed using AI. Since AltSignals brings these capabilities to retail traders in the crypto markets, it could become one of the best cryptos to invest in.
How does ASI work?
The new native token for the AltSignals ecosystem, ASI, has been released during a hotly anticipated crypto presale event. ASI, considered one of the best cryptos to invest in during 2023, is available for just $0.01875 during stage 2 of its presale.
The ASI token has embedded utility, providing direct access to ActualizeAI. The core ethos of the AltSignals project is to help drive consistent profits for its users, helping traders of all skill levels to navigate market volatility for any existing crypto market pair. On top of ActualizeAI, a cutting-edge trading toolkit, AltSignals is launching an exclusive online trading community known as AI Members Club.
AI Members Club provides a host of lucrative investment opportunities to each member. It will advertise promising crypto projects during the earliest phases of their development, giving every member the chance to participate in the latest presales and private sales.
AI Members Club will also allow its members to test out the latest trading tools from AltSignals before they're officially released, providing an edge over the market that can help drive gains. Users can also participate in online trading tournaments where the winners can earn major crypto prizes for their performance.
Will ASI reach $0.40 in 2025?
The ASI token looks set to be one of the best cryptos to invest in during the presale, thanks to its high long-term potential in Web3. The platform offers unique trading solutions and a next-generation technology stack that is purpose-built for making investment returns.
It's thought that AltSignals could attract a growing number of users to the platform due to its attractive offering for crypto investing and trading enthusiasts. Since the ASI token has deflationary tokenomics, this increase in demand could drive the price upwards as scarcity increases. By 2025, the ASI crypto price prediction some experts gave is over $0.50.
What is Solana?
Solana has gained significant attention recently due to its fast transaction speeds and low costs. It uses a unique combination of consensus mechanisms, namely proof-of-stake and proof-of-history, to enable sub-second block finality and fees of $0.0001125 on average.
SOL is used as the native token for the Solana network, serving as a means of transaction settlement and contract execution. Solana was widely considered a leading consumer-based blockchain over recent years; however, its recent poor performance has led many to doubt its long-term potential.
Solana price prediction: Will SOL reach $80 in 2025?
Solana climbed to its all-time high at $260 during the 2021 bull market, up from its bear market low of $1.03 in 2020. Since then, the Solana price has suffered due to the bankruptcy of former backers FTX and Alameda Research, which led many investors to lose confidence in the future of the Solana blockchain.
Since dipping below $10 in December 2022, Solana has more than doubled. It remains some way off its previous all-time high and will now need to compete with newer high-performance blockchains such as Aptos (APT).
Price analysts expect Solana will continue to climb ahead of the next crypto bull market, which could make it one of the best cryptos to invest in right now. However, investors should be wary that Solana may fail to breach its previous all-time high. The Solana price prediction experts gave for 2025 is more than $150.
AltSignals (ASI) vs. Solana(SOL) price prediction: Which is the best crypto to invest in?
While Solana represents a promising investment opportunity due to its recent long-term dip, AltSignals will likely produce higher percentage gains. ASI is a brand-new crypto token, but it represents an established platform and looks set to ride the bull market wave to gains of over 50x, as ActualizeAI combines blockchain with AI-based technologies and helps its users to make consistent profits.
ASI tokens are available for $0.01875 during the AltSignals presale. Now could be the perfect time to get involved, as the token will rise to a $0.02274 valuation before the IDO.
You can participate in the ASI presale here.
---
---